Wild Atlantic Way covers 2600 km of the south and west coast of Ireland and it is one of the most dramatic and longest coastal route in the world (according to many sources Wild Atlantic Way it is the world's longest coastal route). To drive the whole way you would need at least 1-2 weeks – and a comfortable car or a trailer. The route leads from Donegal down south direction to West Cork, unveiling the wildest spots of the island's dramatic oceanic coast.
The best way to explore Wild Atlantic Way.
The most convenient way to explore the west coast of Ireland is by driving along the Wild Atlantic Way. Explore best offers with lowest prices for car rental in Ireland. County Kerry with its Killarney National Park is a fantastic starting point, where you can consider hiking the highest peak of Ireland – Carrauntoohil. 
From charming Dingle, located in County Kerry, we drove to Tarbet to take a ferry to Killimer, which takes you directly into the heart of Ireland's Wild Atlantic Way.
By taking a ferry you save 137 kilometres and an hour and a half of driving. These ferries are cheap to travel with (around 5 euro/per person) and are running every half an hour or an hour (depending on a season).
Wild Atlantic Way route planner.
Wild Atlantic Way start in County Cork on the south and streches along west coast until Donegal with hundres of magnificent viewing points and massive attractions. The variation of landscape will give you a sense of the beautiful, untouched land. The whole route of 2600 km leads through:
CORK – KERRY ROUTE – COUNTY CLARE (Loop Head) and LIMERICK – CLIFFS OF MOHER – COUNTY MAYO – SLIGO – SLIEVE LIEGE AND DONEGAL.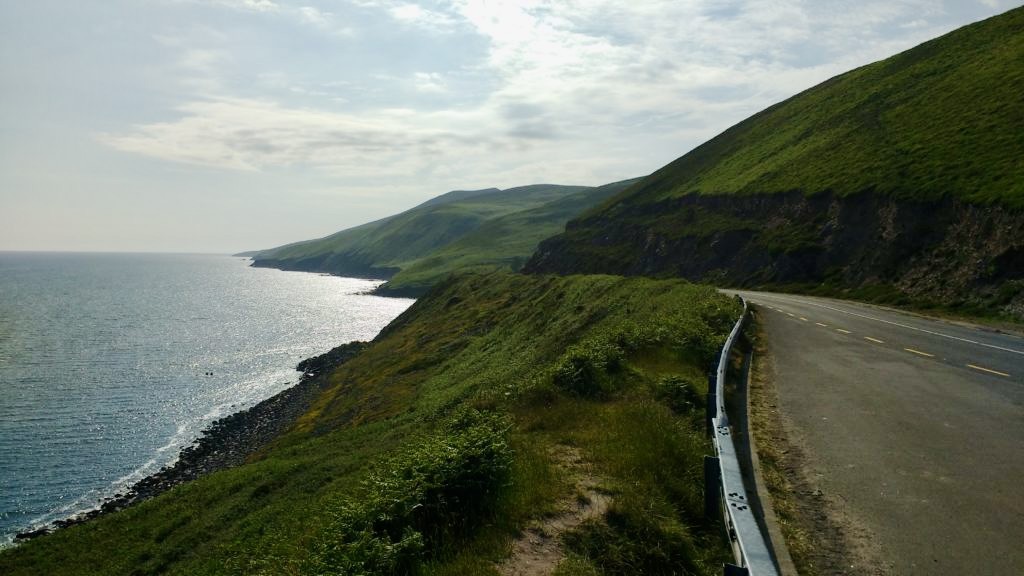 4**** star unforgettable hotels with best rates at the west cost:
Best free activities in the west coast of Ireland.
Visit scenic Killarney National Park for a cycling tour – explore ancient woodlands and Torc Waterfall
Cycle the great Western Greenway 
Go on some hiking adventures – climb Carrantoohill, the highest peak of Ireland
Enjoy water activities – go surfing! Beaches around Dingle will not only remain out of crowds, but also serve super waves. What's more important this is an ideal place for advanced surfers as well as for beginners
Swim with Fungie – the most famous and talented dolphin living near Dingle, who went missing in 2020, which was a big thing for whole Ireland. Fungi took all the headlines after nobody saw him for number of days, which was unusual due to his confident interaction with people 
Try also spectacular walks on the Wild Atlantic Way
Lastly, visit Connemara National Park
County Kerry – the most scenic county in Wild Atlantic Way.
Ring of Kerry is one of the most popular 180 km loop route, taking you through majestic landscapes of the region. County Kerry is well know for its Irish-language speakers, as well as for plenty of attractions including Killarney National Park with the highest peak of Ireland – Carrauntoohil, Dingle Peninsula, incredible Skellig Islands adventure, stunning beaches and unforgetable seaside villages.
County Kerry is considered by many people the most beautiful region of Ireland. There are certainly stunning spots and adventures you can explore which make it so special. Dingle is a small port town with stunning Atlantic Ocean views, and only town located on the Dingle Peninsula. I love this town, the place always greets me with amazing atmosphere, I love its colourful architecture and artistic look. You also can't miss local bars for some drinks and fresh fish – fish and chips taste great!
Killarney National Park, hike Carrantuohill - the highest peak of Ireland.
If you are into hiking adventures – Carrantuohill is a must destination. Although it is only 1038 meters high, don't ever underestimate Irish mountains! There are few trails to the summit of Carrauntoohil. The one we did is called Devils Ladder and it's the most challenging one. No special equipment is needed to climb the mountain but be careful, the route has become more dangerous in recent years due to loose stones. On the way to the top you pass two beautiful lakes, which look like human lungs from the top view. The landscape of National Park is breathtaking. The unique Irish mountain scenery is very different to what you get to see in Europe. 
Full information on my Carrauntoohil hiking adventure go here: https://freestyletraveling.com/hiking-carrauntoohil/.
Ballybunion beach - the Wild Atlantic Way.
Ballybunion is one of the most amazing and longest beaches in Ireland. Ballybunion is known for one of the cleanest regions in Ireland, it's also free from polution and industry. The beach is surrounded by a unique rocky formations. It's a very popular place for beach volleyball tournaments, we headed there in 2018, the whole event in such fabulous scenery was great. The weather treated us generously with lots of sun rays.
Visit Skellig Michael Star Wars magic island!
While taking the west of Ireland road trip, one of the top attractions are Skellig Islands – the trip you will never forget. Wild, uninhabited and one of the most dramatic looking islands in Europe. Skellig Michael is known for its well-preserved early Christian monastery (from the 6th century!). It is situated on the tiny island, with a narrow steep 700 stairs leading to the top of it. 
Skellig also gained their world popularity after 'Star Wars' were filmed there couple years ago. The name of the island is taken from an Irish language word 'sceilig', which means a splinter of stone. Remember to book a tour way in advance! This is a top attraction and you will need to book tickets few months ahead. Now, there is limited number of boat operators and only one type of trip brings you to the island where you can explore the monastery. Eco trips take you around the island but does not give you a possibility to visit the island. You may also want to visit the Blasket Islands. The Great Blasket Heritage Center, located in Dunquin, tells the island's moving story.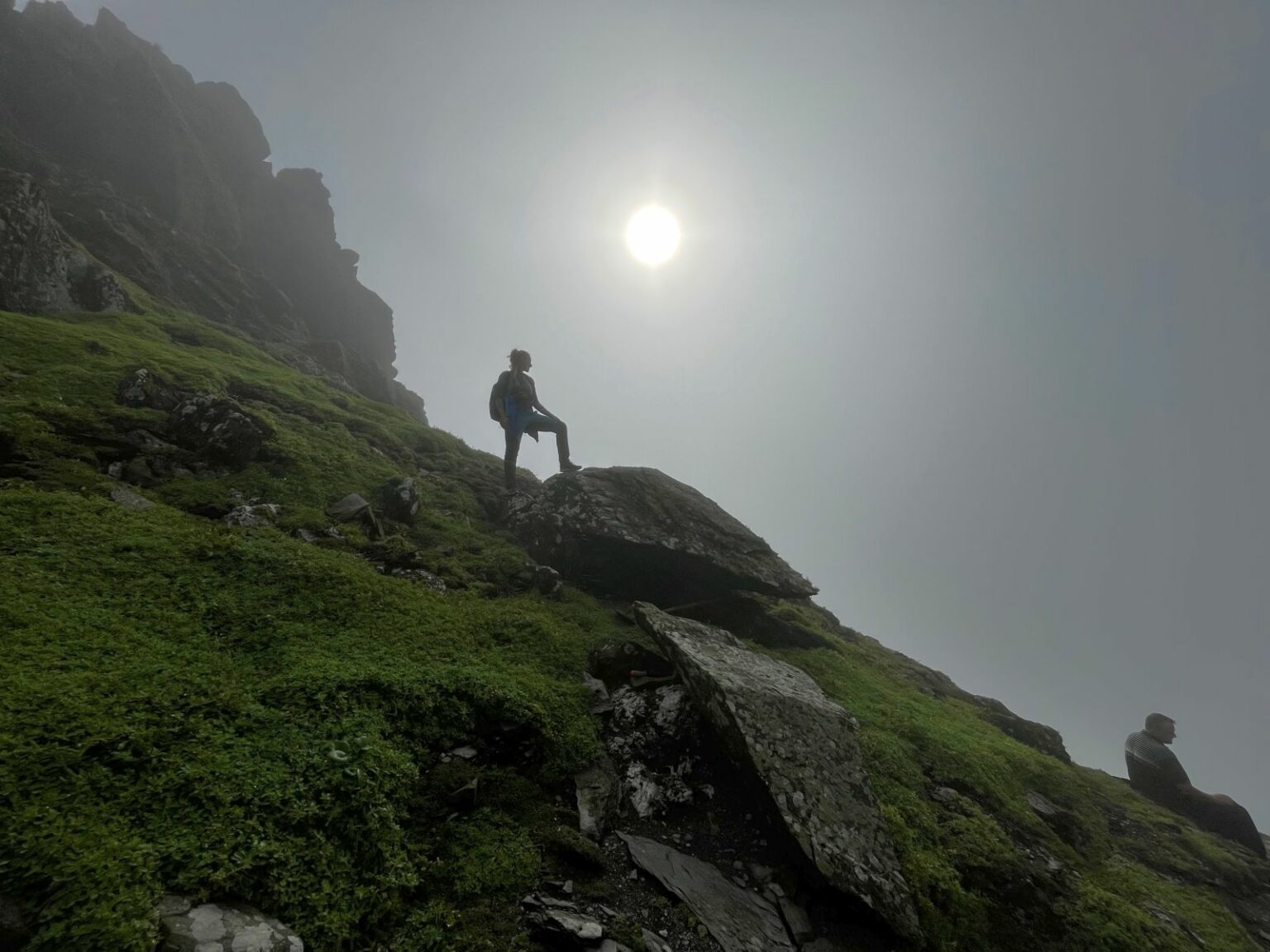 Magical Skellig Michael tour. Skellig Michael island does not need introducing, people from all over the world are coming to the west Irish
Read More »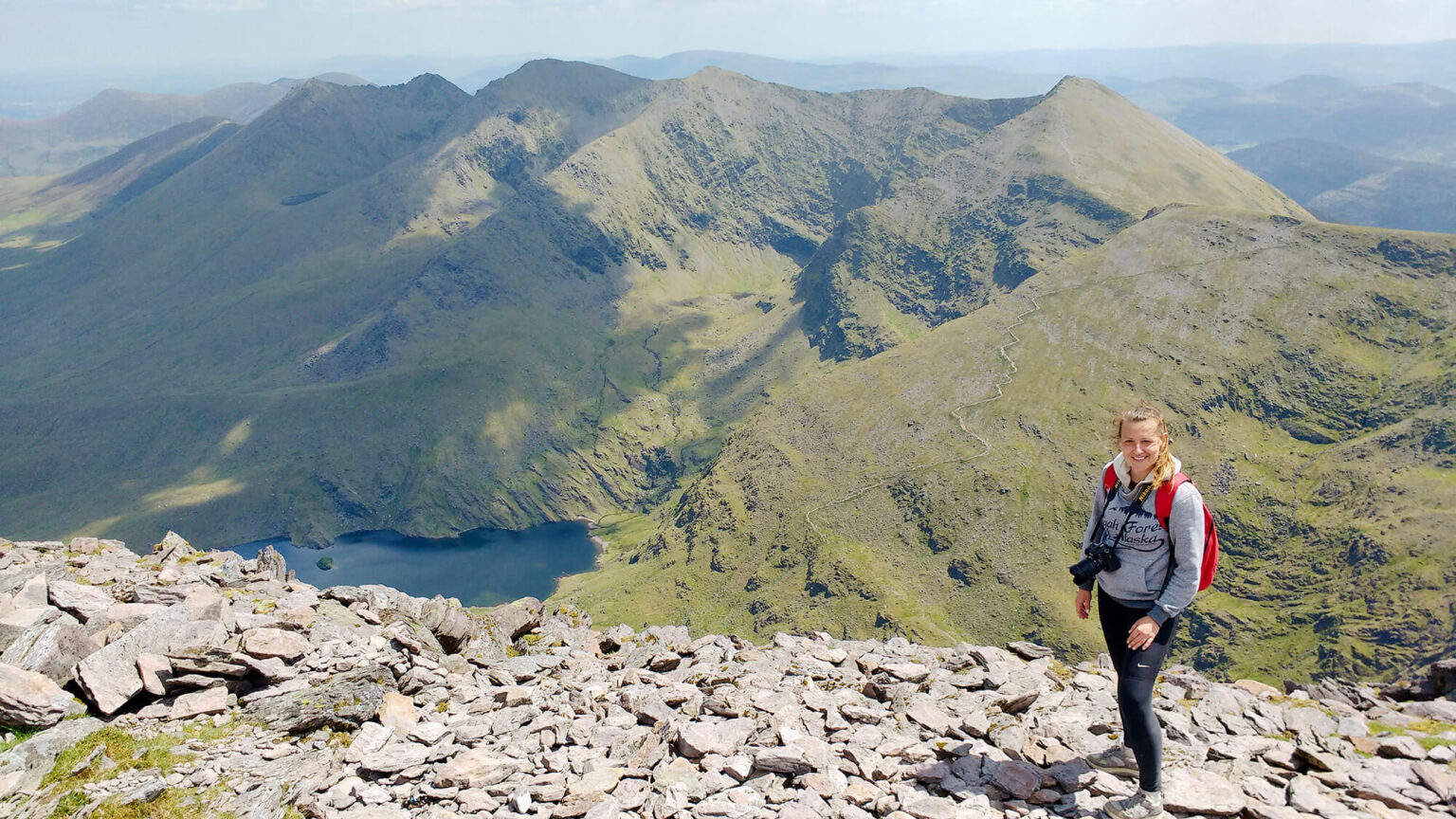 Carrauntoohil – the highest point of the island (1038 metres) is located in Macgillycuddy's Reeks Mountains in County Kerry, around 20 km from
Read More »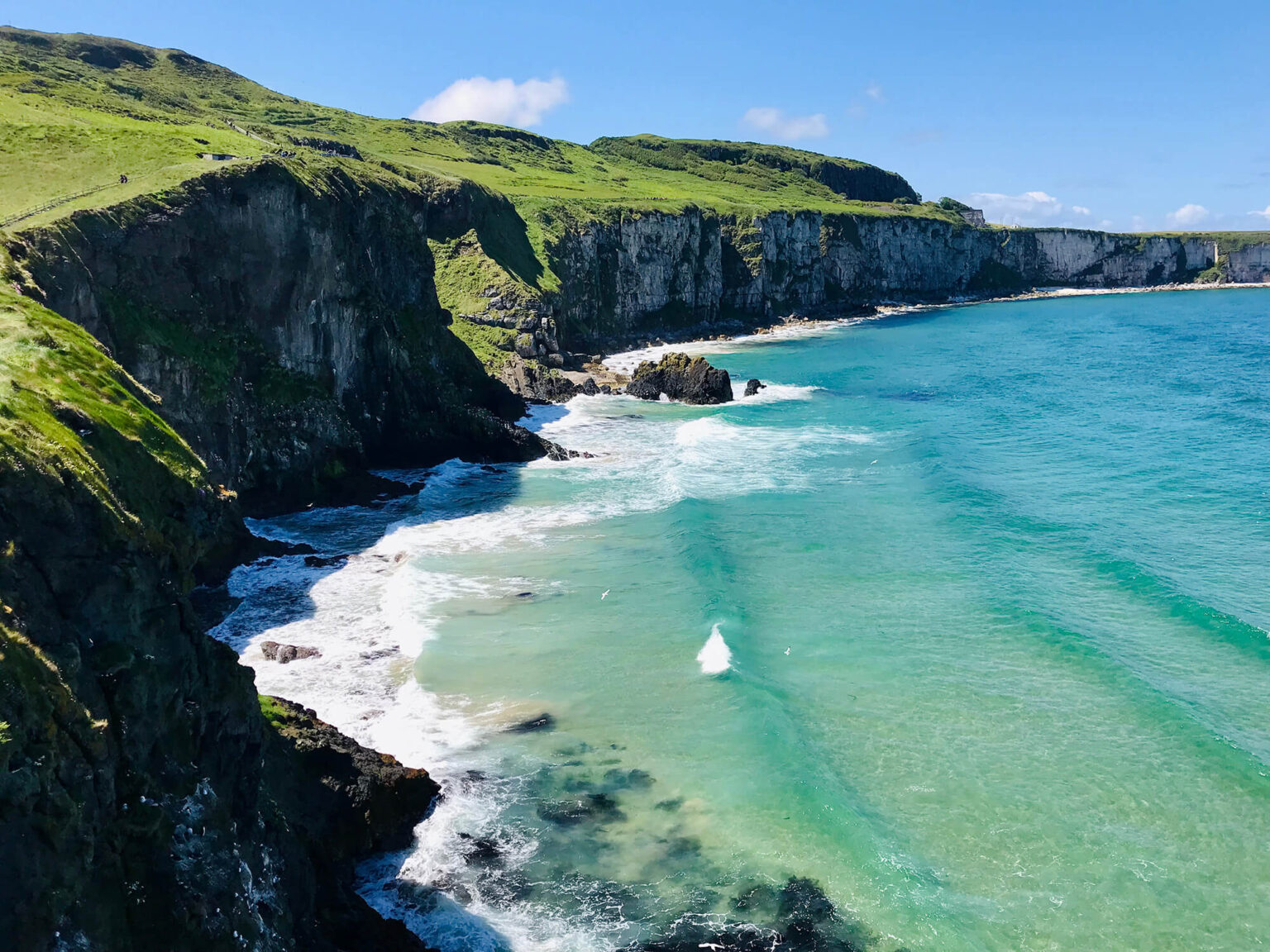 Before I moved to Ireland I never realized how different the island is from the old continent. While most of this green island
Read More »
County Claire and the famous Cliffs of Moher.
At first we took a ferry from Tarbet to Killimer. As mentioned on the beginning, the ferry runs every half an hour and costs about 5 euro. County Clare is another spectacular region in Ireland worth stopping for at least few days. Most famous attraction in this region are Cliffs of Moher. The entrance to Cliffs of Moher is quite expensive, parking is paid, and you are going to meet hundreds of tourists visiting the place. However, the cliffs and the views are magnificent. If you plan to spent more time around Cliffs of Moher, take a walk along the cliffs for amazing viewing spots. To chase even more spectacular cliff views I would recommend visiting Slieve League, best western spot of the island.
From Killimer there's about 45 minutes drive to Loop Head – one of the most remote and beautiful places in Ireland. It stands out on the cliffs at the most south west point of County Clare with a lighthouse located at the tip of the Loop Head Peninsula. This is the place where you get to see the famous Cliffs of Moher, which is one of the top attractions in Ireland. It's a massive tourist attraction but not many people know that Slieve League Cliffs, located north from Cliffs of Moher are THREE times higher. County Clare region stands for unique wilderness, nature, rocky shore, turquoise water and green hill fields covered with sheeps herds sprayed in blue, red or orange colour.
Loop Head is probably one of my favourite walks in the west coast of Ireland. The place is marked with a lighthouse built in 1670 and a fascinating history is linked to this building. As a matter of fact, the lighthouse is the main landmark on the northern shore of the Shannon River. Also the Loop Head offers dramatic views from 90 metre high cliffs of the sea down to Kerry Head and Dingle to the Cliffs of Moher in the north.
Galway – a must stop on the Wild Atlantic Way.
Galway is a charming city with a great atmosphere. With only 80 000 inhabitants, it is a wonderful place to visit and enjoy local pubs with traditional Irish music and tiny streets with small craft shops.
Coastal walks near Galway – explore Connemara National Park.
Glencoaghan Horseshoe Loop hiking adventure!
Connemara National Park contains more than fifty magnificent mountains offering not only one of the most spectacular nature landscapes, but also challenging hiking routes. Glencoaghan is a valley in the Twelve Bens, Connemara. In fact, this caldera contains 6 peaks. Glencoaghan Horseshoe Loop should be done anticlockwise, due to a few steep rocky sections and it's much easier to do it this way. 
This was probably one of the toughest expeditions I did in my entire life. You definitely need to be prepared for a challenging hiking adventure before heading to this caldera, especially if the weather is not on your side, which happens quite often for Glencoaghan. Good fitness level is a must! Weather in this region is unpredictable, so you should always be prepared for windy and wet conditions. Glencoaghan Horseshoe peaks are usually covered with clouds, so the visibility might be limited. 
Dont miss one of the most amazing landmark of Ireland –  Kylemore Abbey Castle with a neo-Gothic Church and Victorian gardens!
Ultimate guide for hiking Glencoaghan Horseshoe Loop in Connemara National Park check below.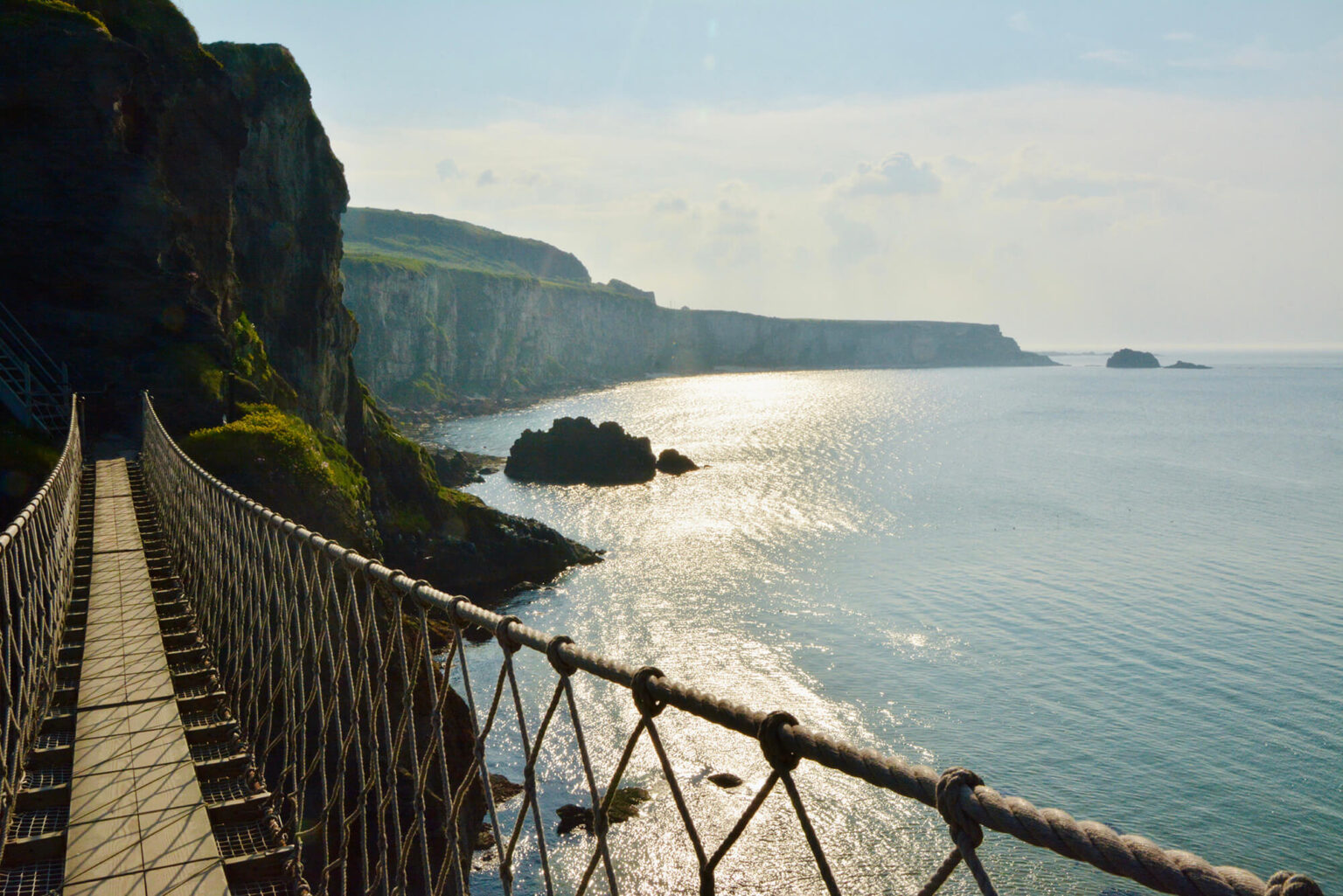 Carrick-a-Rede Rope bridge is one of the things you should never miss while traveling around the island. Located in Northern Ireland, this bridge
Read More »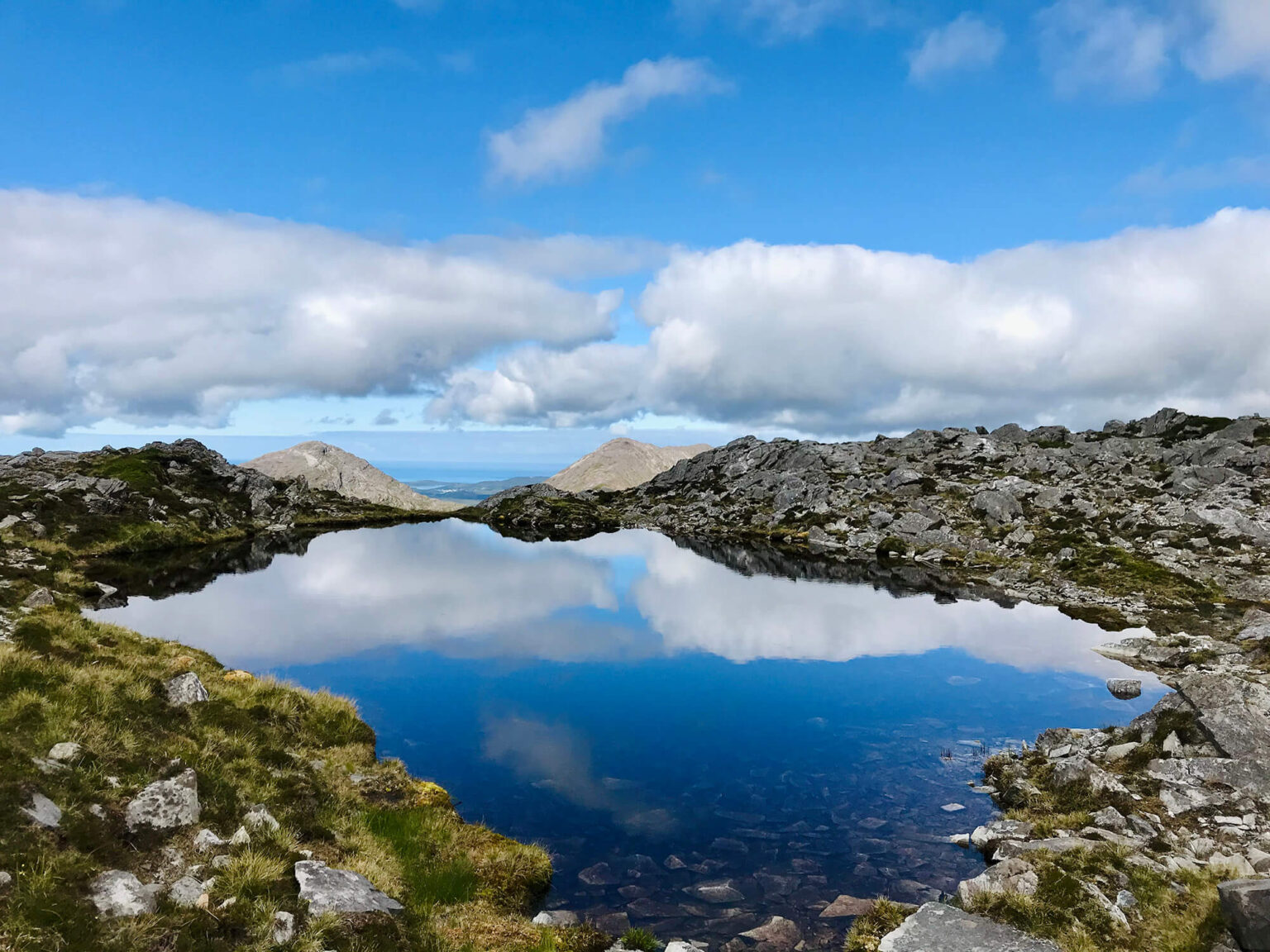 Hiking Glencoaghan Horseshoe loop! What a trail it is! ..hiking Glencoaghan was probably one of the toughest expeditions I did in my entire
Read More »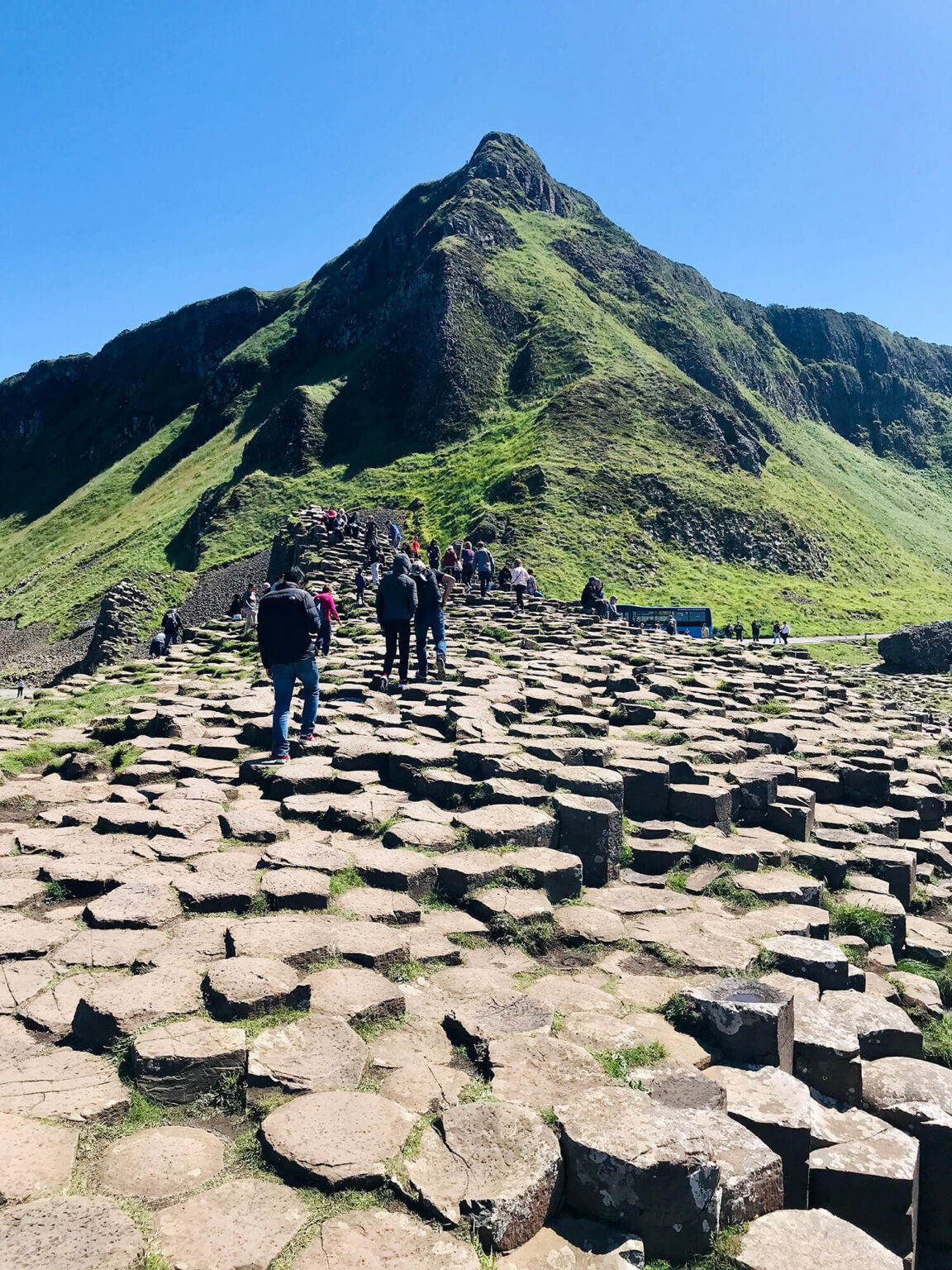 Ireland the emerald isle has a lot to offer in terms of natural beauty. The name refers to the color of the vegetation
Read More »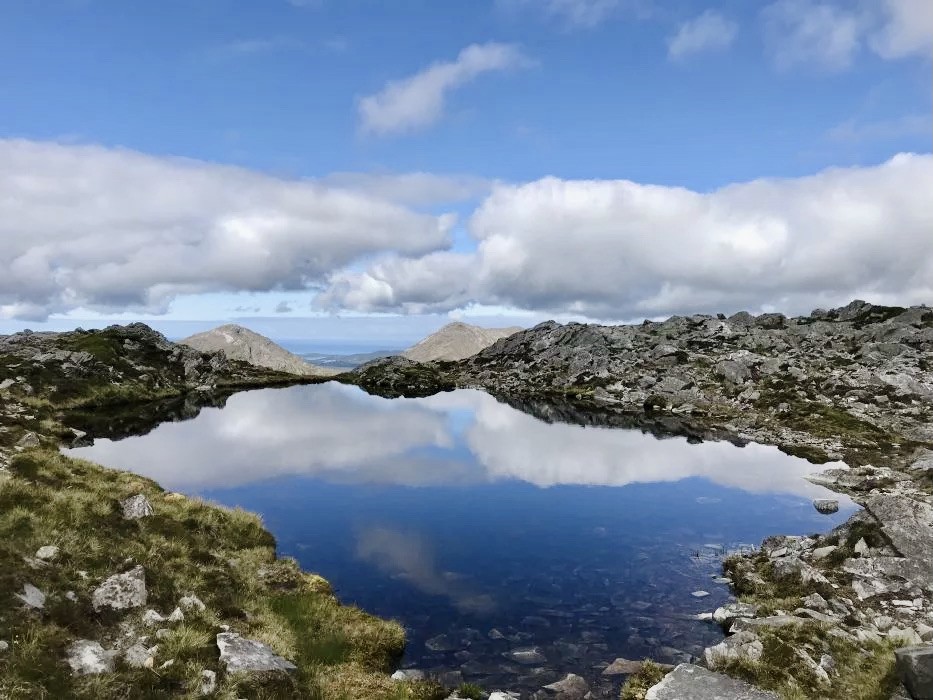 Slieve League – why you should visit!
Slieve League are the highest cliffs in Ireland, almost three times higher that Cliffs of Moher. That's one of the places you simply can't miss. The cliffs are located in County Donegal, so if you reach the area early enough there will be no tourists. The gorgeous view of the Atlantic Ocean and Sligo Mountains gives you a feeling you're on the edge of the world.