Sri Lanka is an exciting destination for adventure seekers!
Sri Lanka is one of the finest places to discover amazing wildlife of this planet. It's a land where you can still spot elephants walking freely along the road, crocodiles living the local waters, giant turtles swimming at the beach shore and blue whales hiding in the depths of the surrounding ocean. Sri Lanka is not only exciting holiday destination for adventure seekers but truly wild piece of nature. With my extensive stay on the island I was able to explore every part of it myslef. All my photos reflect the real nature of the country, I'm going to introduce the most incredible places I discovered on my way and disclose what is really worth seeing. Here is my list of top things to do in Sri Lanka.
The country was a very unusual experience for me because it was half work (sport league management) and half traveling the usual adventurous way. My first trip was at the end of 2020 for 2 months. In 2022 I came back for my second visit and the experience was different and probably more exciting. I was so looking forward to exploring the island, which has a very good reputation among travellers. Long ago I left my heart in South-East Asia while backpacking Asian sub-continent. I couldn't wait to drain in the wilderness, visit the hilly central part of the country, well known for yoga centres and amazing hking trails. 
The country offers diverse landscapes and cultural attractions.
Sri Lanka offers a good hospitality, that's not my style of traveling, but sometimes I stay in a luxury accommodation when I'm too tired and also to share here my own opinions. Still majority of my stays are among real life, local communities, close to their habits and culture. I'll be very honest.. Sri Lanka at first was a disappointment; a bit tricky and lazy people gave me an awkward welcome. Colombo – the capital was busy and everyone was trying to rip me off. (Too experienced for this ;))) But you're quickly able to figure out the mechanisms and with a little bit of a good advise you'll be much more comfortable to travel. I gained experience working and living in Colombo and then moving around the country to explore every region.
Public transport exists in Sri Lanka, it's cheap, adventurous, slow and crowded. The nicest destinations are those beyond touristic trails, where you actually get to meet real Sri Lankan people and their kindness. Buses are very poor condition, they run between the cities but are very slow. The most popular way of traveling is renting a car with a driver, or simply order a taxi to get to your next destination. I haven't seen tourists driving in Colombo, the traffic is too messy! 
Trains are a good option for number of destinations from Colombo to Elle (one of the most beautiful trail), south direction to Galle. 
Tuk tuks operate in most cities, for Colombo this is the best way to move around. Always go on a taxi meter – most of tuktuks have it. If not agree the price before you get in. You would possible be asked to follow the road on google maps as it's very common the driver will not know the destination!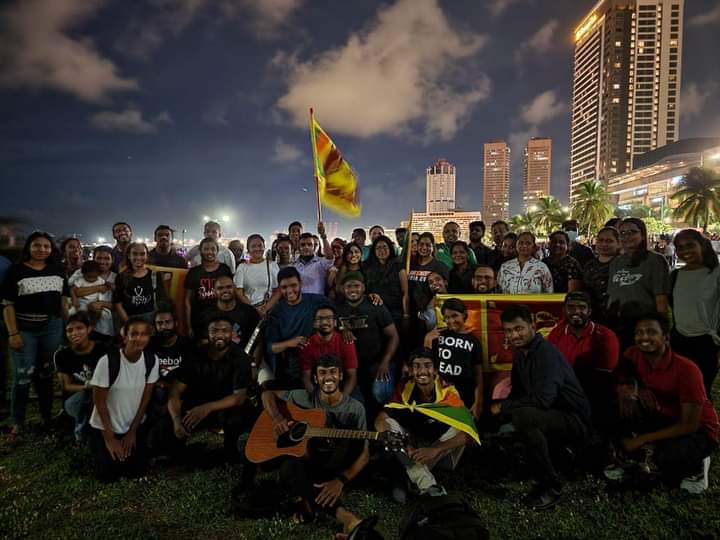 Sri Lanka – officially the Democratic Socialist Republic of Sri Lanka is formerly known as Ceylon. 2021 was a challenging year for the whole country which sank in an economic and humanitarian crisis, having all country protesting against the government which led the country to an extreme poverty, energy and food insecurity. 
Protesting people paralyzed the whole country and eventually the President escaped the country being concerned about his safety. Till today Sri Lanka is struggling with power supply, there are regular power cut outs every day. Petrol is now accessible but limited per each resident. The economic situation is improving but slowly.
The island is surrounded by an Indian Ocean, which makes the weather rough in a rainy season. It's warm for the most of the year with tropical summers.
LANGUAGE – Walking the streets you will notice road signs written in 3 different languages: Sinhalese, Tamil and English! Most people will understand basic English.
STREET FOOD – this land is a paradise for fruits– nowhere else they taste better than in Sri Lanka! Coconuts – drink and ask to cut it in half so you can eat the meaty part! You need to taste all of the fruits: papaya, pineapple, mango, avocado, banana, watermelon – are the most popular and the taste is not even close to the one you know 😉 rambutan, mangosteen, wood apple, guava, pomegranate and jackfruits are also the one you must try!
CURRENCY – Sri Lanka Rupees, ATM easily accessible but you can always change currency in hotels. Card payments possible in shops, restaurants and sometimes small service points.
LOCAL TRANSPORT – tuk tuks – ALWAYS agree price in advance or ask to turn on a taxi meter (almost in every took took). Uber is available and provides good service (perhaps you feel more safe in a car in a crazy Sri Lankan traffic). I love tuk tuks 😉))
What is the best yoga and massage place in Colombo?
PRANA LOUNGE – magnificent place for yoga, massages, body and mind treatment, with beautiful shop and small lunch place. In general Sri Lanka is not a massage place, the service and massage knowledge is quite poor in both spa saloons and local places. No comparison to a Thai, Burmese or Indonesian massage you are getting in those countries. Shawn Roche is an amazing physiotherapist and a wonderful person! 
Yala National Park: home to leopards, elephants, crocodiles, and more, with safari tours and bird watching available.
There are so many adventurous places in Sri Lanka but Yala National Park is probably the best destination for a wild safari and animals watching. It is the second largest national park in Sri Lanka and with huge diveristy of animals, if you're lucky you'll be able to meet the king – leopard. Safari experience is a typical jeep drive through the wilderness of dense jungle. However it is overwhelming how close you can find yourself among the wildest animals. An interesting option is spending a night in one of the bungallows in Yala National Park. This would give you an option to explore the park trails before the gates opened for other travelers. 
You'll certainly meet the elephants – the most powerful animal on earth. Locals say it's safer to meet leopard than the elephant ;))) On my second visit in the park, I saw how agressive elephants can become when the road was blocked by few safari jeeps. No messing with this animal! One adult could easily flick over massive jeep. If you decide to go on your won in the jeep the guide should take you away from the crowded watching spots and this where you actually breathe the magical wilderness. 
Yala National Park - full day safari!
There are few options for Safari experience:
full-day safari
half-day safari (around 3-4 hours), which trust me is quite enough for an offroad excursion ;)))
Best to book safari tickets online in advance – highly advisable in high season. The driver will pick you up from the provided address, unless you don't have a transport to drive to Yala National park main gate. Safari drive goes around the national park, tracking the animals, which are not sitting and waiting for you. Yala covers enourmous area of 1200 square km with 5 blocks in the park. 
BLOCK 1 – the most popular safari trail is best for leopards and elephants watching. Seeing leopard was extremely unique experience. But my favourite still remains buffalo!
BLOCK 3 – the concentration of wild animals is much lower but it is a land of pure nature and amazing landscapes. Last time it wasn't available for a half-day safari.
BLOCK 4 and 5 – very attractive for real nature lovers and a great option for private wilderness experience due to the fact that most people choose block 1. 
 YALA TOUR RATES IN 2022
YALA NATIONAL PARK OFFICIAL WEBSITE
Block 1 (Palatupana) –Half-day USD 45
Block 1 (Palatupana) – Full-day USD 75
Block 1 (Katagamuwa) – Half-day USD 50
Block 1 (Katagamuwa) – Full-day USD 85
Blocks 4&5 (Galge) – Half-day USD 50
Blocks 4&5 (Galge) – Full-day USD 80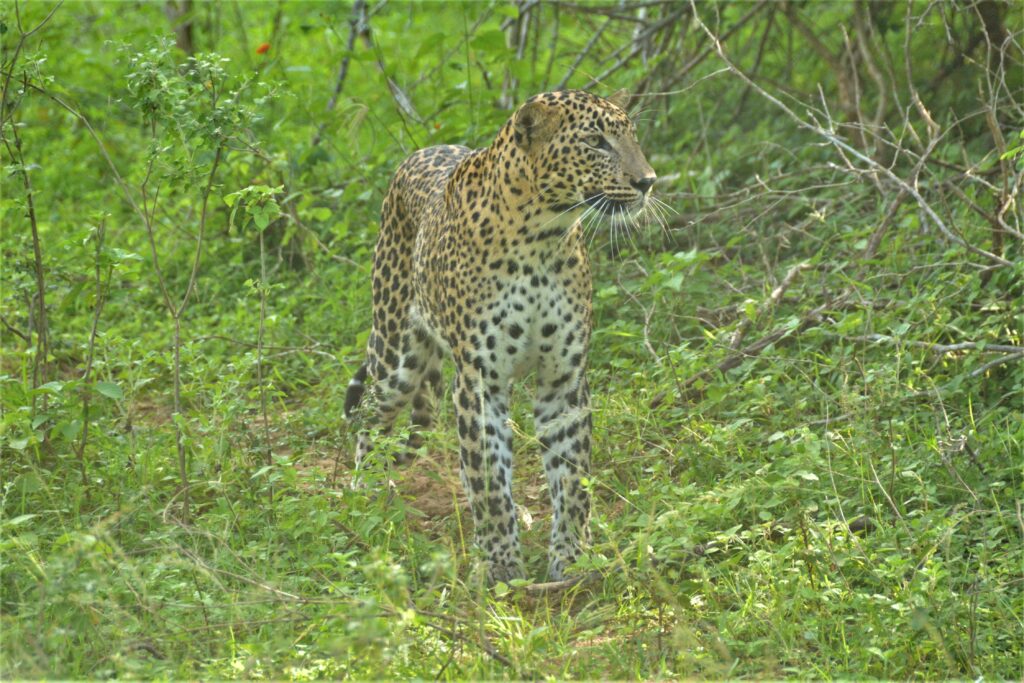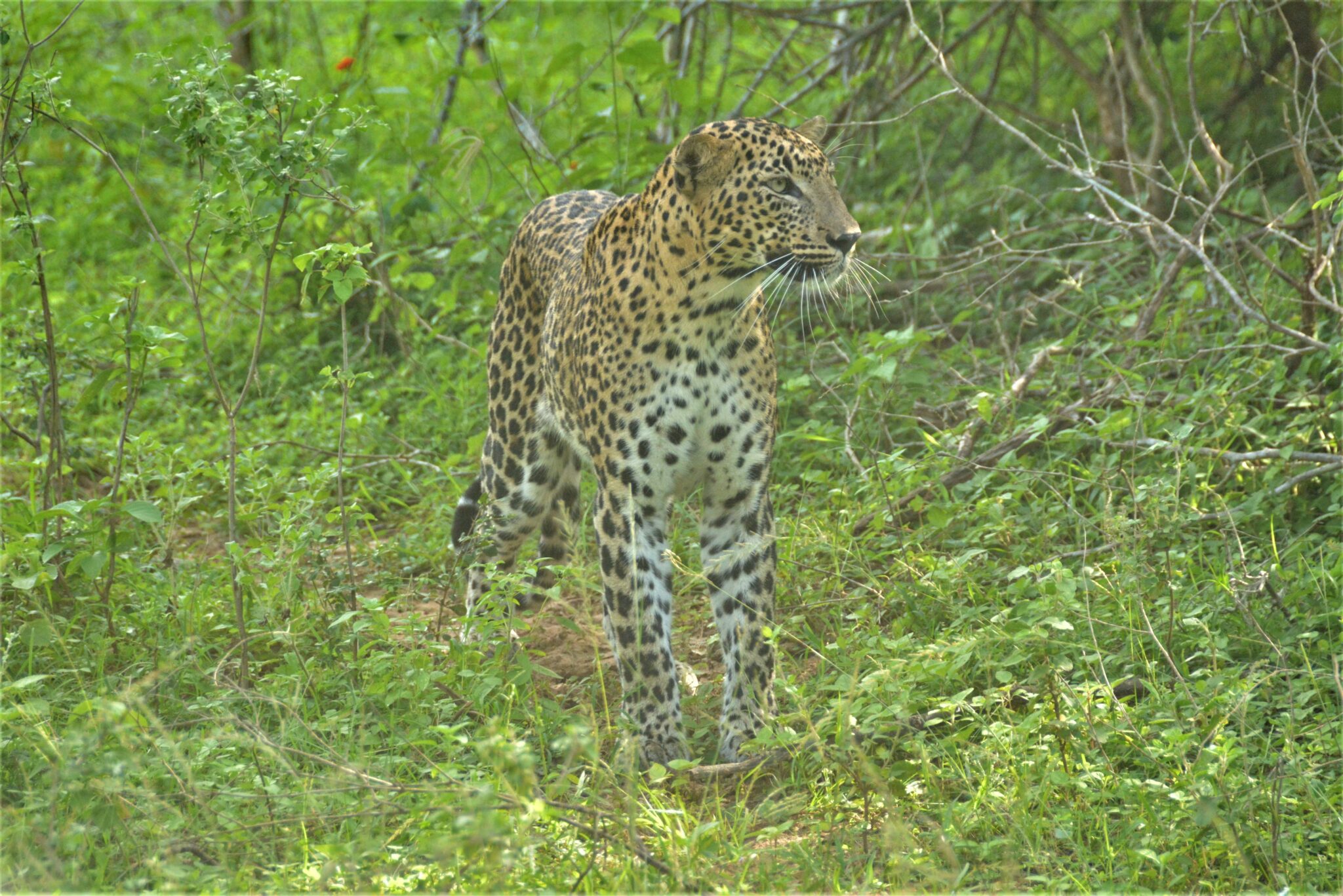 Amazing giant turtles experience - beach town Hikkaduwa.
Hikkaduwa is a popular beach resort (but not too spoiled) located between Galle city and Colombo on the west coastline of Sri Lanka. With it's light and relaxed atmosphere the place is so different to any other beach town on the whole island. There are many local travel agencies in Hikkaduwa, explore and compare offers first before you decide to buy any trip. There many adventurous things to do in the town, the place attracts tons of tourist for number of reasons:
The most popular snorkelling destination – with amazing sparkling beaches with giant turtles and hundreds of tropical fish spieces.
Incredible beach bungallows along the whole coastline for affordable price and fantastic chilling facilities.
Great sea food restaurants with giant crabs straigh from the sea! (One restaurant owner literally carried two giant crabs to cook for the customers).
One of the best surfing areas in Sri Lanka. The gear is easily available for rent from one of the beachfront stands. Best surfing season November to March.
Lovely local bars and tasty lunch places.
Where can you swim with turtles in Sri lanka?
Hikkaduwa beach was an amazing surprise when I saw the giant turtles rubbing my legs. The Turtle Beach is just in front of the Hikka Tranz by Cinnamon hotel. There are number of spots on the beach offering snorkeing/diving facilities – Blue Surf and Water Sports School and Padi Diving Centre. But you can also rent a snorkeling mask from locals who are occupying the beach – an hour was something like 500 Rupees. They might also give you some weed to feed the turtles. In high season and weekends the beach is really crowded. The giant turtles are fantastic attraction for all visitors, and so it was for me! The lagoon waters are fabulous snorkeling spot and the whole beach facilties makes it a really firndly place and it's definitely on the top of my list of things to do in Sri Lanka.  
CATAMARAN ROCK SNORKELLING:
Another huge attraction is taking an catamaran tour to snorkel at the nearest rocks, visible from the shore. It's a manual catamaran and it takes about 30 minutes to reach the rocks. It's a marvelous experience for any diver but please keep in mind the currents are very strong around the rocky area. Water is deep and rough and I wasn't wearing any wetsuit, so remember to pay attantion how far you are from the boat. There are number of catamarans and boats floating around and some of them are on engines – which in general is not safe to have them around divers. The sea world was beautiful, the visibility was great, giant fishes were magic 😉
Galle and Koggala for stilt fisherman village.
Galle is definitely one of the most attractive cities of the island. But it's the small fishing village – Kogalla, located 10 km south direction from Galle, should be on your list for top things to see in Sri Lanka! Near Koggala there is a small Stilt Fisherman Village, where you can observe this unusuall traditional way of fishing, characteristic for south-west coast. The fisherman sits on a wooden stick with a cross bar, planted out in the sea, waiting for his catch of the day.  It is very rare to find this tradition nowadays, but for small money they would present the fishing style and there would some nice photo opportunities.
How to get there from Colombo – the easiest and cheapest way is to take a train. It stops in Koggala train station – which is actually exactly near the stilt fisherman village! You can also hire a car with a driver, which should cost around $50 fro Colombo to Galle.
Golden Dambulla Temple Cave - one of the top things to see in Sri Lanka.
Dambulla temple cave is the largest temple in Sri Lanka, it's beautifully preserved a real piece of art. To explore the temple you would need to climb 300 steps, as it sits on a top of the hill. Watch out for the monkeys, they can be tricky especially when you carry food. You would also ned to dress properly – no shorts, skirts below your knees, you would also need to cover your shoulders. There are not that many temples in Sri Lanka comparing to South-East Asia with insane number of impressive shrines. 
Entry fee is around $10 ~ 2000 LKR (only CASH accepted).
Inside the cave there are 153 Buddha statues, few for ancient kings and Vishnu, and amazing wall paintings. The place really impressed me a lot, even though I probably saw thousand temples in my entire traveling. 
20 km from Dambulla cave the famous Sigiriya Rock is located, which one of the most popular places to visit on the island.