Is it safe to travel to Colombia?
How safe is traveling in Colombia? There are still high-risk areas in the country, the past is heavy with colonial conflicts which impact the presence. I traveled the country mostly by land and gathered plenty of advice from the locals – the most precious piece if information. Here is everything you need to know about whether it is safe to travel in Colombia.
We have traveled to Colombia mainly for hiking adventures. But we traveled a lot across the country including crossing the land border with Ecuador (probably one of the most dangerous traveling route for this part of the world). Best and most true information on safety in Colombia regions you will get from:
local people/hostels owners
travel agencies
taxi drivers
other backpackers' experience.
I've heard some unpleasant stories from other travelers in Colombia. But what I want to say is that a lot has improved in terms of traveling safety in Colombia over the last few years. The crime rate in Colombia has decreased dramatically. It's much safer now to travel freely throughout the country. 
Safe traveling in Colombia depends strictly on a region.
Is it safe to travel to Colombia? This questions is in everyone's mind who's planning to travel across any country – that was my concern as well… 
Everyone who traveled actross Asia might have a totally different view about the world after friendly and totally safe Asian environment.
Most people before traveling would go on government websites to seek travel advise. Daaammmn! I haven't seen so many travel warnings since long time!!
Polish, US and UK government websites clearly stated that travel to Colombia is not advised. This is a general information and usually does not apply to most of the regions in the country. 
While I was traveling across Southeast Asia I was planning to fly to Philippines at some stage. I went online to search for a travel advice and guess what – only alerts and warnings on government websites to avoid traveling to Philippines due to increased terrorist risk. It really looked disturbingly. So I skipped going to Philippines but over next couple of weeks met a lot of backpackers flying back from Philippines islands saying the trip was one of the greatest travel adventures and they didn't recognize any danger during traveling. Of course pickpocketing happens but on a small scale, which has no impact on general safety. The only exception are south islands of the country where travel is not advised. 
Generally traveling to Colombia is safe but you just have to be more careful while traveling between regions and cities. Some sources say 50% of travelers in Colombia were robbed. We were robbed in Quito in Ecuador. But this is mainly 'harmless' pickpocketing – they will steal your wallet or small belongings So don't overthink, if it's only money. As long as you are in one piece all can be managed. 
Safety advise for Colombia.
Try to keep your cards separate from your wallet, or at least in two different places.
Always keep 50-100$ separately in your luggage together with 2x copies of your passport. I saw few girls keeping them in socks while weraing shoes, which is a quite smart idea.
In case you are robbed you will always have small money for a taxi or to live the next 3-4 days. We were robbed in a public bus in Quito (Equador). They are magicians! You won't even have a clue when and how it happens! They will get your wallet whenever you have it and you won't even notice.
Practise some Spanish – almost nobody can speak even basic English.
Bogota is travelers friendly. With milions of tourists, great atmosphere, cosy local bars and salsa, it a pretty safe travelers hub. Make sure you stay in a good neighborhood and do not flesh with your belongings like big camera or blinky iPhone.
Bogota is one of the most fascinating cities I've traveled to. You can't miss touring along city murals, Candelaria district or hiking Monserrate. Best tour options from Tripadvisor I highly recommend:
Few safe and top rated accommodation options:
Medellin and Pablo Escobar.
This place and Pablo Escobar history attracts the biggest number of visitors worldwide. Everyone wants to explore about the wealthiest criminal in history. Madellin is safe to place to visit, use your common sense and you'll be fine. Uber is better option than regular taxis 😉
You can relax in Cartagena – one of the most spectacular regions in Colombia. It asttracts mostly with its natural beauty, historic architecure and golden beaches.
Rule No. 1 of safe traveling in Colombia – You should absolutely avoid night buses especially on certain routes in south of the country! The buses still get highjacked nowadays! It's not a joke. 
Night buses are still regularly highjacked on routes: Pappayan – Pasto and Cali – Pasto. Check flights instead, it's much safer and faster. Maybe they are not too cheap, but think what's better, staying safe or get into troubles. 
We bought tickets couple days before the flight and they were 100 Euro/each, so it's managable. Flights are much cheaper if you book in advance. I remember checking flight between Bogota and Cartagena two months in advance and it was only 40 Euro/per person. 
Day buses on same routes are safer but there's always a risk of highjacking. Although nowadays it happens very rarely at daytime. Two years ago it was still highly dangerous to travel even during a day, but a lot has improved over last few years. 
Kidnappings happen from time to time. They are very likely to happen to Americans, we heard some unpleasant stories. They kidnapped a guy and forced him to withdraw money from the ATM. They drugged him and abused, he landed in a jail for 24h and only then, without a single belonging, was deported from the country. 
Really felt for this guy…
Avoid traveling to Florencia in Colombia!
We were in a taxi in Bogota, the driver spoke little English and reveiled a bit of Colombia history. He said Bogota was a very different place only few years back, it was a really dangerous city. We asked about routes Cali-Popayan and further to the south as we deadly wanted to travel to Las Lajas Sanctuary near Ecuadorian border. 
There's certainly lots of places in Colombia you won't be able to travel. Regions covered with dense jungle are cartels teritoties. It is strickly forbidden to travel to some parts of the west coast of the country e.g. Buenaventura or Tumaco. 
Florencia is probably the most dangerous city! Even locals cannot live there safely. The whole length of the border with Ecuador is a high-risk area – there is only ONE  land boarder crossing is Ipiales. But you need to be aware you are going there on your own risk. One couple told us they were robbed at the border and what's worse – the police wasn't helpful at all. 
One of the best source of information regarding safety in Colombia are taxi drivers. Yet in 2016 it was dangerous to drive through the city even for locals. Buses from Pasto were regurlary highjacked even during day time. 
What does it mean for the bus and passengers to be highjacked? They stop the bus in the middle of the road, robbers get into a bus with guns to take your belongins. If they find bank cards they might take you to the ATM and you'll be forced to withdraw all the money. If you don't cooperate they might drug you to brake your will.
Transport safety rules in Colombia:
Use only yellow cabs!
Always ask to use a taxi metre.
Do not share taxis with people you don't know. It happens somebody asking to share a taxi has an agreement with the driver and you might land in a place that is not necessary your destination.
It is adviced not to drive to a cash machine with the driver. You might be taken to a place and loose all your money shortly after. Cash machines – always use the one in the bank! Gangs used to install card scanning in some cash machines.
Be prepared some of the taxi drivers might cheat on you on the way from the airport. Same fare to the airport cost much cheaper. An averidge 10 km taxi fare, Monday – Friday day time cost about 12000 COP.
Traveling from Bogota to Armenia.
Buy ticket in advance in the bus station. We booked a night bus with Flota Magdalena. This was the most exclusive bus I have ever traveled with!! Ticket price was 55 000 COP. The bus was almost empty. Bus leaves from Salitra Termianl in Bogota on time and there are 3 buses a day. Usually it's not possible to get a ticket from the bus driver in all buses traveling long distances. Highly reccomend!
Domestic flights in Colombia.
We've booked few flights in Colombia and Ecuador, not only because of the safety but also because of luck of time for traveling long distances by bus. 
The prices are very affordable if you book in advance. Last minute domestic flights will cost you 100-120$.
It's absolutely the safest way of traveling anywhere in the world and most expensive at the same time. My advise never talk to a police dog at the airports. I did and shortly after the dog started sniffing our luggage and an armed police officer had us investigating in the middle of the airport. I can't describe how afraid I was, even when there was no reason for us to be. But how can you tell what's in their minds? Last thing I needed is to be searched in an isolated room by a Colombian police forces!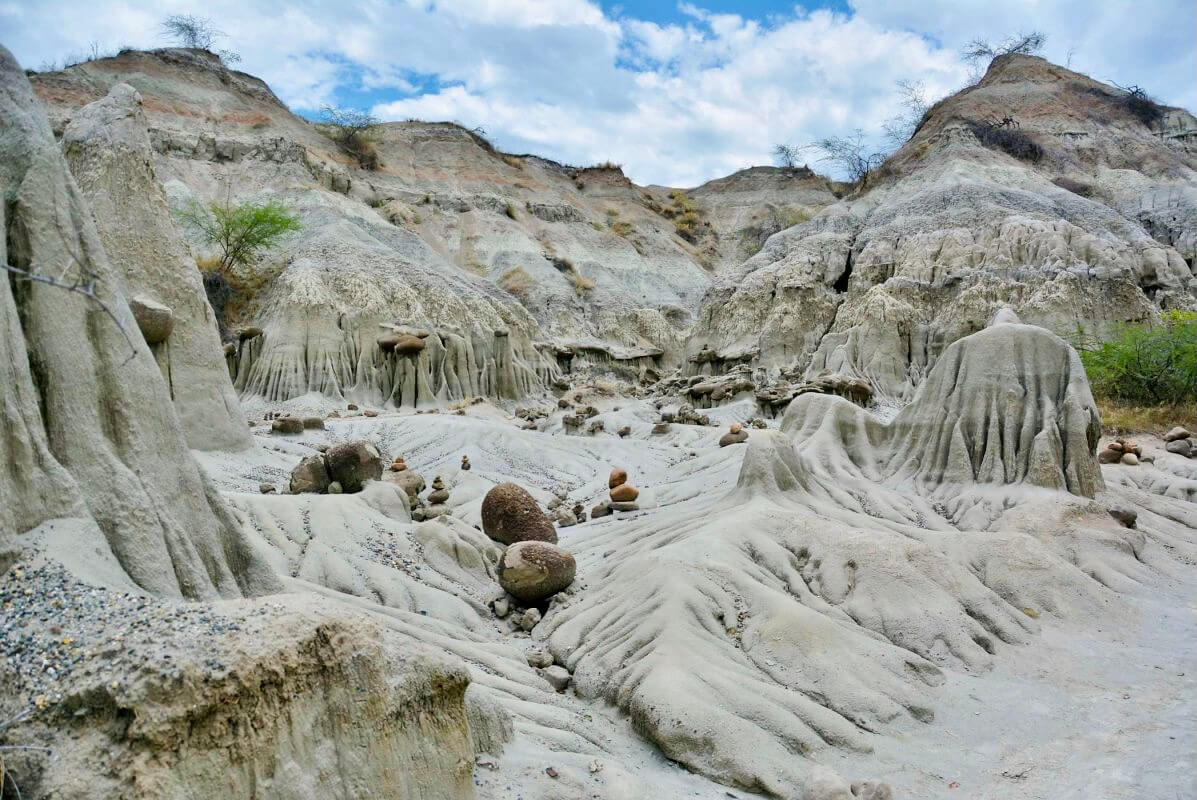 Tatacoa desert is one of the most surreal places I've seen around the world. The area
Read More »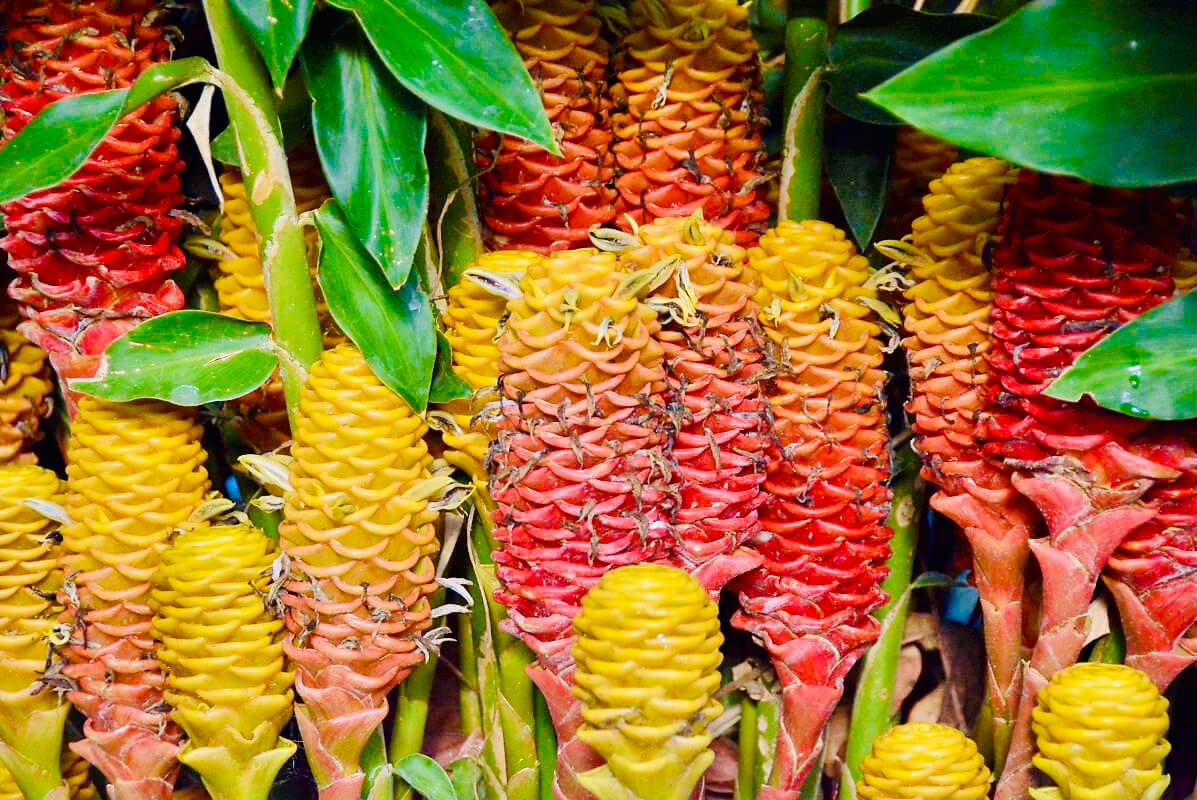 Salento is a starting point for hiking Cocora Valley and one of the most beautiful towns
Read More »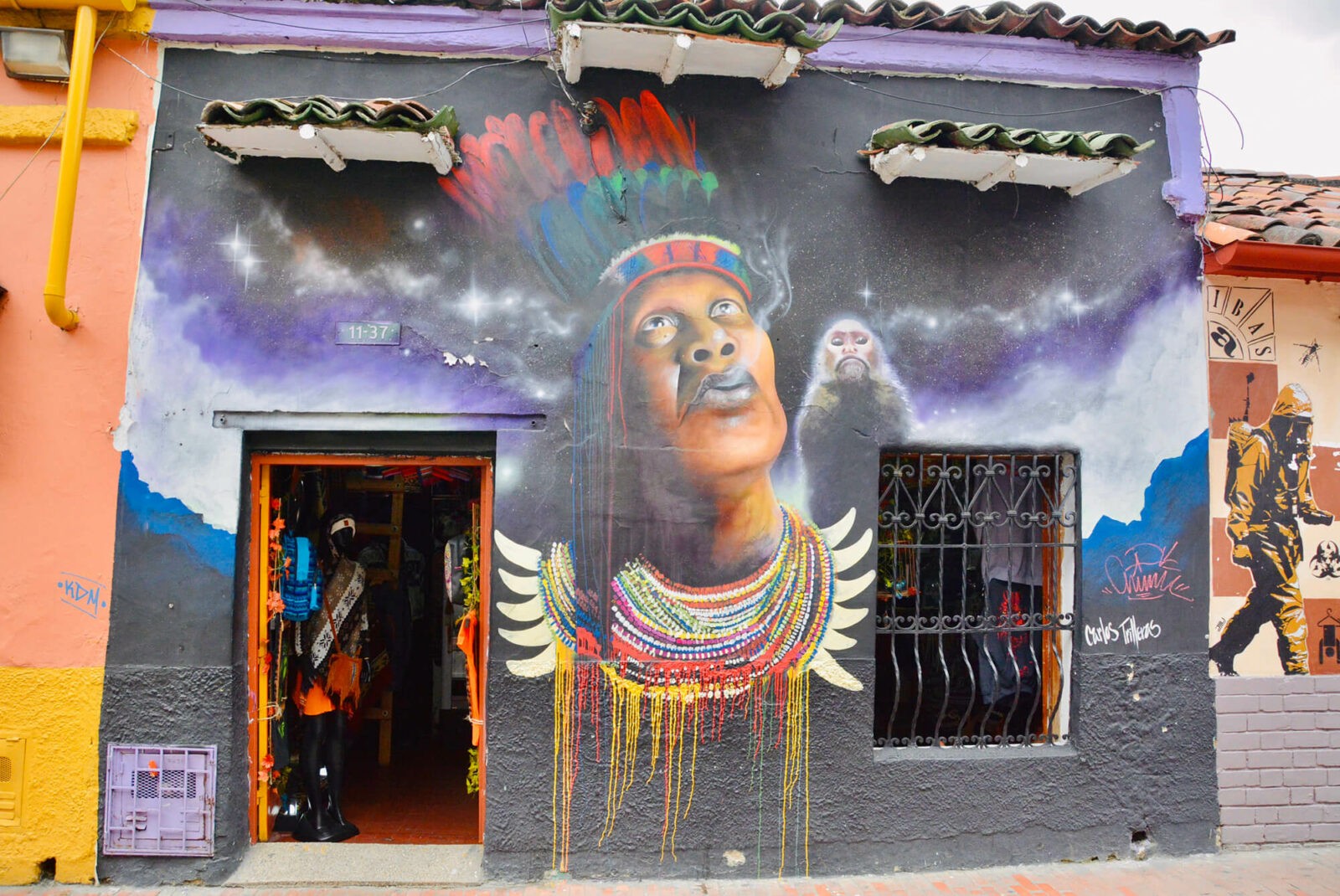 I wasn't fully sure what to expect when flying to Bogota and how safely would Colombia
Read More »