Zakopane is located on the south of Poland in the majestic mountain area of Tatra National Park. I have put together a list of 10 best things to do in Zakopane, filled with unique attractions and hiking trails. The city is busy all year round with a high season in December – March and May – October. laying in the heart of Polish Tatra Mountains range it is a paradise for climbing and winter sport lovers, turning into an amazing snowy land in winter season. 
Where Zakopane is located?
Zakopane is located in Tatra Mountains and it is a magnificent winter capital. It will drag your attention immediately with its unique atmosphere, incredible mounatin scenery and crystal clear lakes. It is on the top of my favourite locations in Poland and probably most visited destination due to hiking and climbing trails. I use any opportunity to visit my mountains. I recommend spending few days and take time to explore the region, local culture and traditions, and of course meet one and only mountain people.
If you are looking for great hiking adventures, you are in the right place! Local transport will make your traveling easy, hassle free and pretty cheap. Zakopane is a great family destination, cable rail will carry you and your family to the top of the most spectacular (and highest) mountains, where you can enjoy your time and lots of family facilities.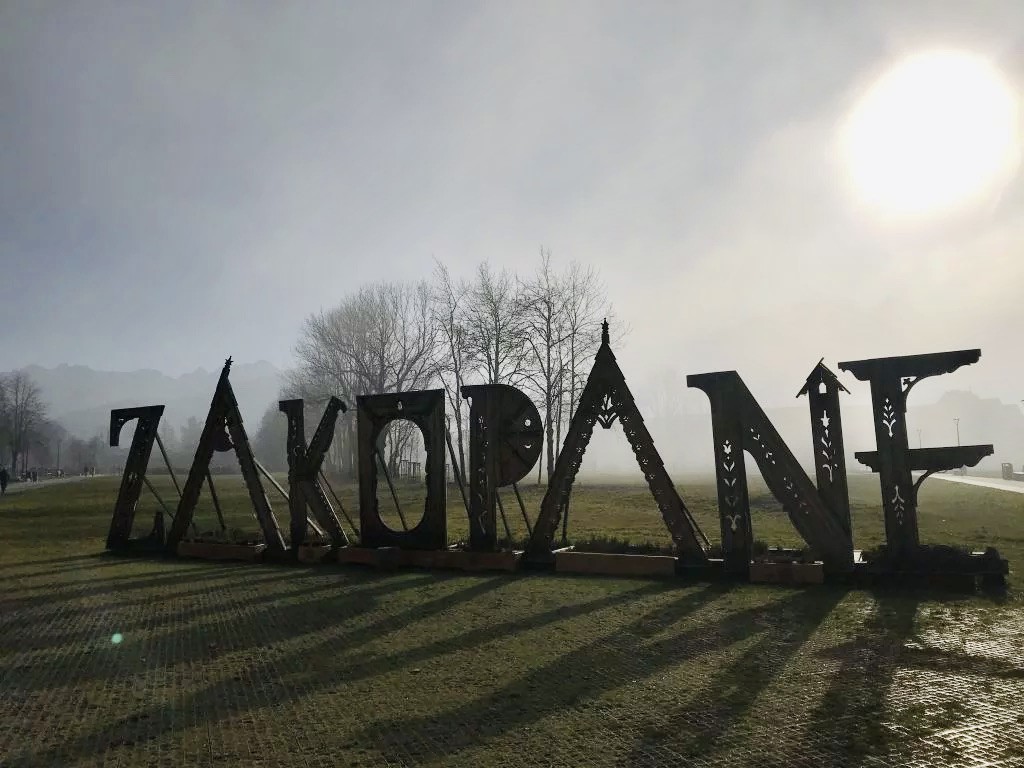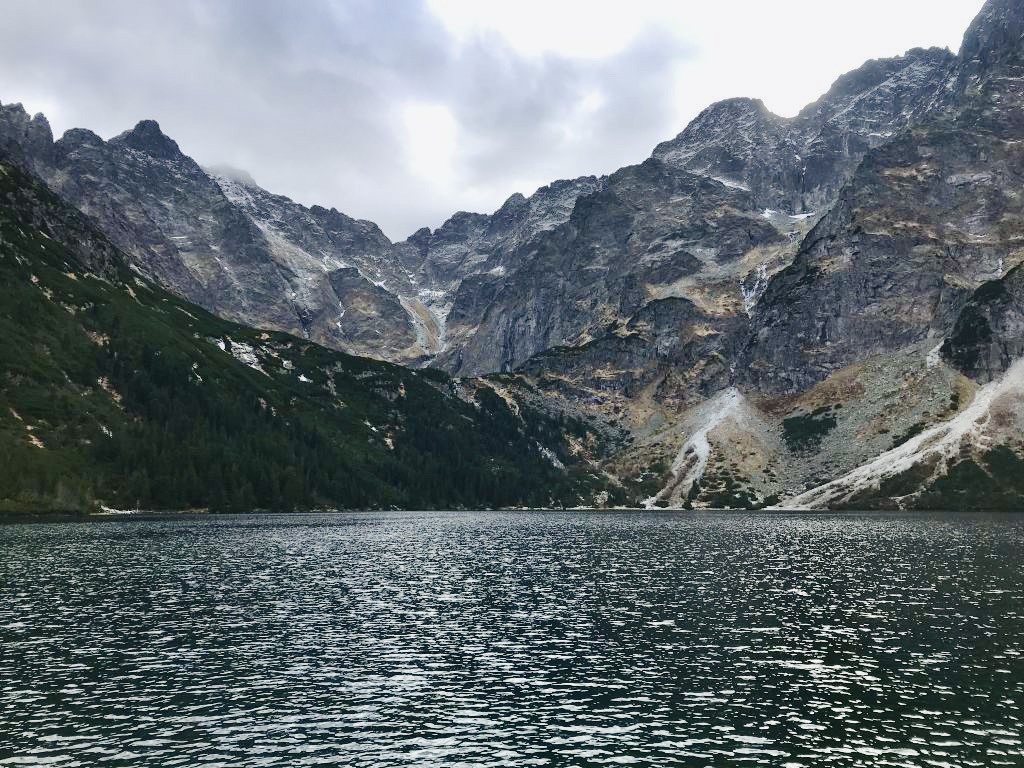 Trek to Morskie Oko – Sea Eye – one of the most scenic natural wonders of Europe!
Morskie Oko crystal clear lake surrounded by Tatra mountains, is one of the most spectacular scenery near Zakopane. It's a long but easy walk leading to Morskie Oko, 6 km one way but there is an asphalt wide road and plenty of magnificent views on the way. It can get really crowded during weekends. There is a popular schelter near the lake, where you'll be able to enjoy a tasty mountain lunch.
How to get to Morkie Oko?
Before heading to Morskie Oko I would advise to get Tatra Mountains Map – it's FREE in any Tourist Information Office in Zakopane. You'll get a map with times and colours of the hiking routes. It would be useful to have a map in case you wish to continue your walk further from the lake.
At the entrance to the park (as well as in Zakopane town) you will see a lot of horse-drawn carriages offering rides to Morskie Oko. It should be harmless attraction but unfortunately in Zakopane it is not – please DO NOT use horse-drawn carriages there! For the last number of years it has been a huge problem in south region of Poland. Communities and media have been fighting to ban the Carriage Horse Transport to Morskie Oko Lake in the Tatra National Park due to very cruel animals treatment! Every year horses are dying on the way to the lake, as they are forced to work above their capabilities.
Your starting point to Morskie Oko is Palenica Bialczanska. To get there you need to take a mini bus from Zakopane to Palenica Bialczanska (this is the last bus stop just after Lysa Polana) – there is a huge parking place and an entrance to TPN (Tatra National Park). Buses run every 20 minutes from Zakopane Bus Station stage 1, which is located next to PKP Station/Train station. The bus will run toward Morskie Oko – Sea Eye (there will be a sign on the window).
You need a ticket to enter Tatra National Park – it's available for purchase in every ticket office located at the entrances to the Park. Easier way is to buy a ticket online. You can buy 7-day pass to TPN which costs 35 PLN (9 euro).
Try Oscypek – traditional smoked cheese with cranberry 🙂
Oscypek – an original mountain cheese, made by the local farmers. There's plenty of small markets in Zakopane where you can get it, it's available on every corner of the town, fresh, smoked or grilled. My favourite is grilled with cranberry! Try mountain honey, there are different types of honey available only in the mountain area, with different colours and taste. You'll be delighted!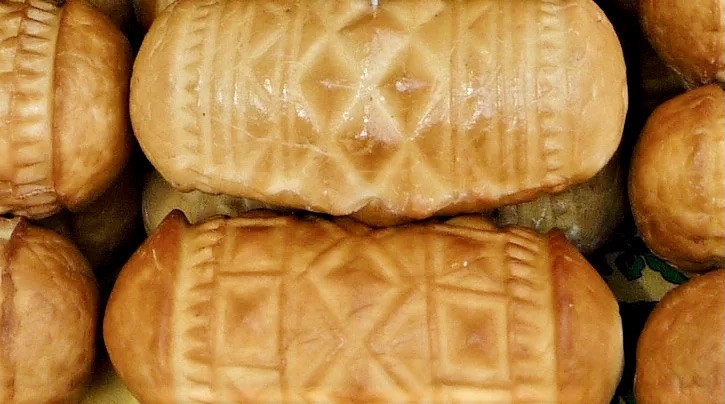 Walk Krupowki Street & try local food!
Krupowki is a centre of Zakopane – the most famous street leading 1 km through the whole city, solely for pedestrians. This is your evening destination for plenty of fun, food, traditional restaurants, souvenir shops and lots of other attractions. 
Zakopane architecture is mostly wooden, and so are the restaurants. You would most likey sit in a cosy wooded hut with a big fire place in the middle, serving delicious local specialities. Mountain food is very filling and portions are usually huge. Try Placek po zbojnicku – a fried potato cake with stew, one of the favourite dish in the mountain area. Bare in mind Krupowki may be really crowded in high season and you would need to book your table in advance. Don't be surprised seeing long queues along Krupowki Street awaiting a table in best local restaurants. 
Take a lift to Kasprowy Wierch – 1987 metres high!
If you are not a hiker Zakopane gives you plenty of options to get to the top of the mountains. One of which is taking a cable car to Kasprowy Wierch summit, one of the most spectacular peaks in Tatra Mountains. It is also the longest ski slope in this area but a lot of people take a ride just to relax at the top over lunch, admiring breathtaking views. The journey to Kasprowy Wierch takes approximately 20 minutes, while hiking is pretty tough and takes at least 3 hours for experienced hikers (depending on weather conditions!). Cable car to Kasprowy Wierch is a massive attraction, so make sure to buy tickets in advance. You can obtain them on the official website: https://www.pkl.pl/kasprowy-wierch/kasprowy-wierch-en.html
Make sure to check the weather forecast and camera view. 
Go skiing or snowboarding!
Zakopane is a wonderful land for skiing and snowboarding. There are plenty high quality slopes in: Bialka Tatrzanska, Bukowina Tatrzanska, Zakopane – with Kasprowy Wierch the longest and highest slope. Be prepared for long queues to the ski lift/or cable rail in high season (Christmas time & New Year is packed!!).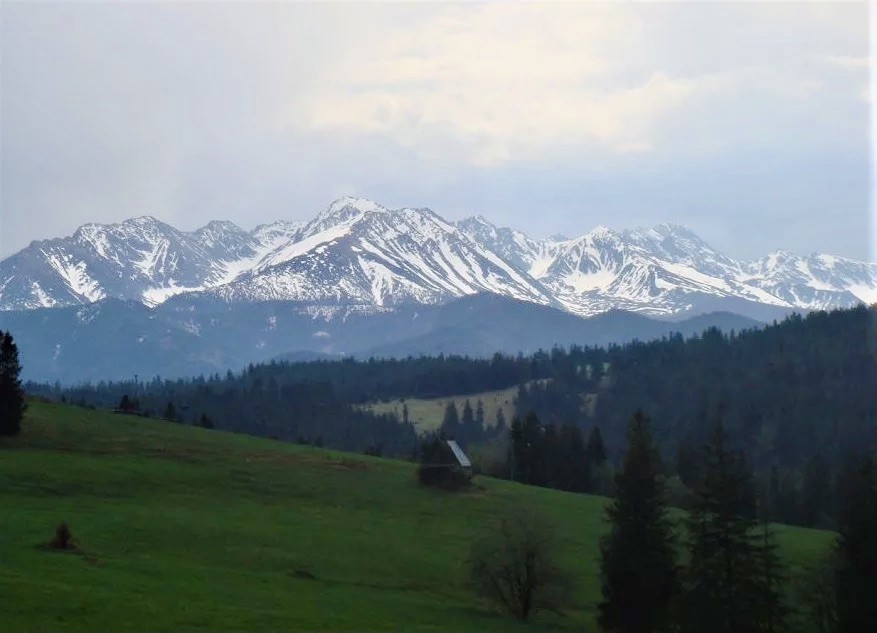 Take a Cable Railway to Gubałówka mountain.
Gubalowka is actually one of the best things to do in Zakopane. It's an easy and pleasant journey with rewarding views of Tatra Mountains and Zakopane panorama from the top – make sure the weather is good otherwise clouds will cover the landscape. There are plenty of bars and attractions for kids at the top.
Local market in Zakopane.
Near the cable car bottom station of Gubalowka there's the most famous local market in Zakopane, with plenty of traditional products – strong mountains alcohol, regional specialities, craftwork and hand made clothing. It is worth to visit this place but first compare prizes before purchasing. My advise – try everything what the market has to offer but be careful with the traditional Sliwowica – Plum vodka, it can contain 42-70% of alcohol and you need to know how to drink it. Always inhale first before taking a shot! The experience is much nicer if you inhale, take a shot and exhale. 🙂
Hiking adventures – go hiking in Tatra Mountains!
Highly recommended! But not that fast – Tatra Mountains are highly challenging and all depends on a season, even in spring the trails may be covered with snow. Here you have to be well prepared and equiped before hiking any route. There's plenty of hiking trails in Tatra National Park, leading through beautiful lakes, valleys to number of viewing points! But you need more information before you go. The views are absolutely stanning and for those who love mountains it will be a mystic adventure. I spent few winters in Tatra Mountains hiking, climbing and doing my Advanced Mountaineering Courses. Everything you need to know is the below posts:
How to get to Zakopane from Cracow?
It is a very easy and short 2 hour trip from Cracow (Krakow).
The train ride is 2.15 hours and it's a very comfortable train, highly recommend.
Bus would be the same 2h drive, there's plenty of companies to choose from. Buses and trains leave from Cracow Glowny/Main bus station.
Car – depends on a season – 1-2 hours  – bare in mind there might be a heavy snawfall in winter time. 
Organized tour from Zakopane – there are number of organized one-day tours from Cracow to Zakopane, although I would highly recommend staying at least 3 days and exploring Tatra National Park!
Useful advise on transportation in Zakopane.
Local buses – there are local buses no. 14 and 11. They go through the city with the final stop at the main Train and Bus Station in Zakopane.
Mini buses will take you outside Zakopane – they run toward Morskie Oko lake and on a distance Kuznice – Kasprowy Wierch cable rail.
Taxis – be careful they are very expensive in Zakopane!