Things to see in Jerualem...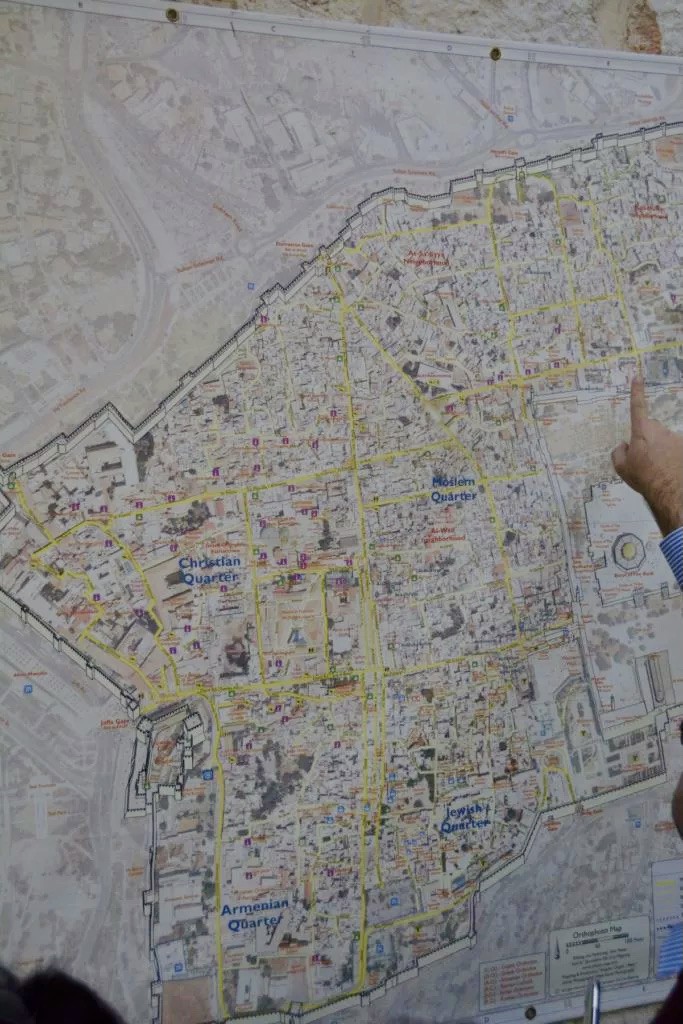 Jerusalem is a city like no other, certainly a place of contrasts, rich in history, with only a short distance to Bethlehem. Before you scroll down to see a description of the best places in Jerusalem, there are few things to see in Jerusalem it's good to know. I wasn't aware of them at the time I was entering the city, maybe because we don't realise, there are instantly conflicts going on in different parts of the world and a city like Jerusalem might be divided between two countries. Or maybe because I haven't found relevant information reviewing the websites. 
First of all, it's good to know Jerusalem city is divided into 4 major quarters: Christian, Moslem, Armenian and Jewish, see the picture below. Going from Yad Vashem museum to see the beautiful Dome of the Rocks you are entering the muslim quarter of the city and you would need to go through check point. Technically you are entering another country, as half of Jerusalem belongs to Palestine. Both Israel and Palestine claim Jerusalem as their capital. Things to see in Jerusalem is a lot.
Public transport in Jerusalem and Israel
Public transport in Israel is very well developed. First thing you should do when landing in Israel is to buy a transport card and charge in one of the kiosks. Sometimes it can be difficult to find them. I would charge the card when you have a chance with enough credits for all your journey. Green card entitles you to use any kind of transport in Israel – long distance buses, city buses, trains and trams.
 In city transport you only tap a card inside buses and trams. Strange behaviour can be observed. People have a huge respect for elder person, be prepared they will immediately ask you to give a seat if an older person is around. 
But a girl with a small baby was trying to get to the crowded tram and they did not make space for her. On the muslim side of the city you are allowed to smoke almost everywhere, so be prepared there will be people smoking in the restaurant.
There's one tram line No. 1 in Jerusalem but extremely useful when sightseeing, takes you to the two archeological and historical sites you can't miss to visit – Yad Vashem and the Old Town. The Western Wall is and Dome of the Rock. Bus stops are easily visible and you have a map and timetable. Ticket machines are located behind some tram tops. Single ticket is 5.90 Shekels.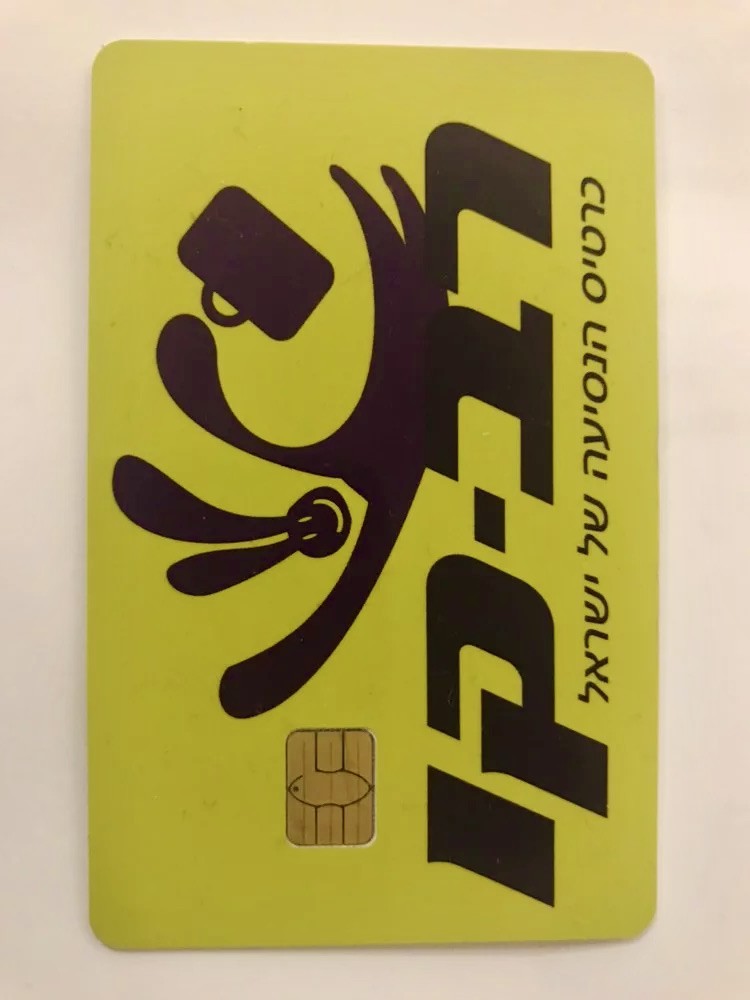 One of the things to see in Jerusalem is Temple Mount – Dome of the Rock
Dome of the Rock – the oldest existing Islamic monument, a beautiful mosque (near Damascus Gate – last tram stop). The Western Wall, both located in Temple Mount near the old city of Jerusalem. Temple Mount is the third holiest site in Islam just after Mecca and Medina. From Damascus Gate you will walk around 15 minutes through a long street market to reach the Western Wall. Dome of the Rock is the major matter of conflict between Arab and Israeli world. The entrance is free but there are strict opening hours, in winter they close the place at 2 pm. It is also inaccessible on Muslims holidays. It is always advised to dress properly to avoid problems on the entrance. No tight trousers or uncovered shoulders. I was stopped and given a long skirt. But I read stories people were refused to enter because of their outfit and weren't offered any cover. Head cover is not necessary. Non-muslims are not allowed to enter inside the mosque. 10 minutes to 2 pm security reminds you to leave a place. Some of them weren't too polite.
Western Wall in the Old town of Jerusalem. A place of prayer and pilgrimage sacred to the Jewish people, built 2000 years ago. Best time to visit is Friday night, just before beginning of Shabbat.
A Russian Orthodox church of Mary Magdalene is located on the Mount of Olives, near the Garden of Gethsemane in East Jerusalem. There are many stunning historical treasures: Chapel of the Ascension, Mary's Tomb and Church and Dominus Flevit Church.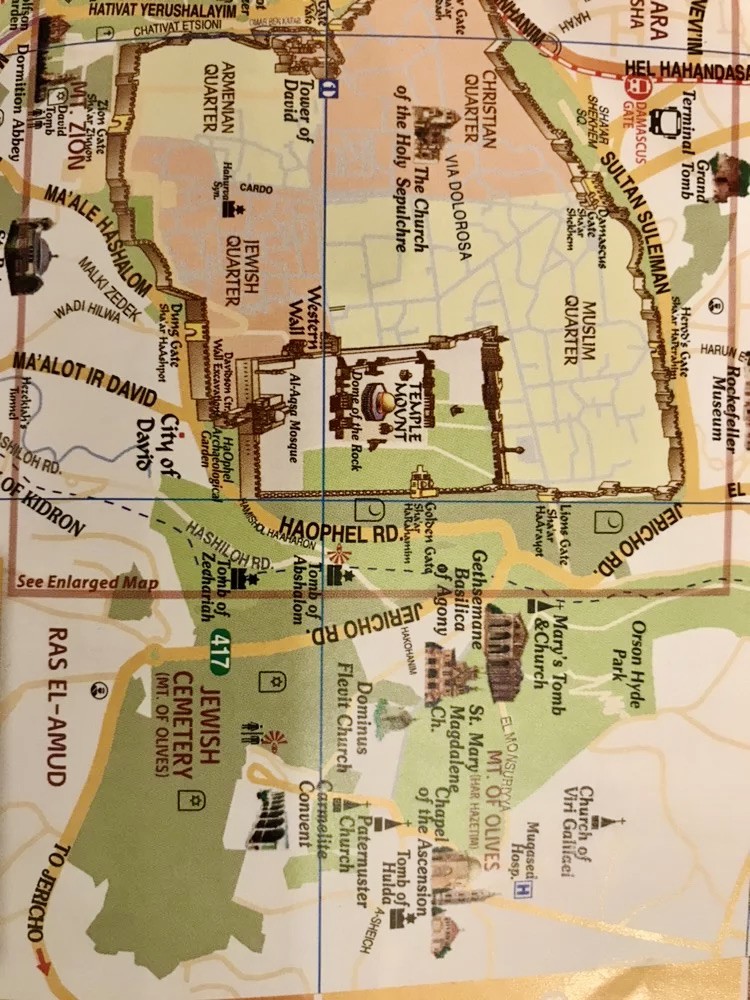 Take a walk through the Old city located around the Dome of the Rock and Western Wall to admire an amazing Arabic architecture in a bright yellow colour buildings. The small streets are there even when it's not visible in Google maps. The buildings of the Sanctuary of the Flagellation and the Chapel of the Condemnation are related to the memory of Jesus' Passion.
Yad Vashem Musem, Jerusalem.
Yad Vashem Musem – a memorial to the victims of Holocaust. Major part is dedicated to Polish history, together with Warsaw Ghetto Square – Wall of Remembrance. This World Holocaust Remembrance Centre is a huge complex of historical display. Expertise which occupies 4200 square metres, so be prepared to spend few hours there. I recommend buying a map of the museum, it's only 12 shekels. The entrance is completely free! The Hall of Names is the most popular part of the museum, where names and personal details of millions of victims have been recorded on Pages of Testimony and preserved in the Hall of Names.
How to get to Bethlehem from Jerusalem.
It's very easy to get to Bethlehem from Jerusalem. You would need to get to Damascus Gate and take a bus no 231. Buses go quite often, as there are many people traveling. If you are in the Central Bus Station in Jerusalem you can take local bus no 1 but be prepared it might be late (I waited an hour) and it's very crowded! Bus 231 drives an hour to Bethlehem – the city is on Palestinian side but we didn't drive through any check points.
Christmas Eve in Bethlehem.
Once you get off from the bus no 231 you need only half an hour to reach main square – Manger, where Church of Nativity is located. There's going to be a lot of taxis eager to take you for 15 shekels. So if you are short of time it's good to take shared taxi. Read a separate past about Christmas in Bethlehem here.