I wasn't fully sure what to expect when flying to Bogota and how safely would Colombia greet us. Bogota is the capital of Colombia with a population over 7 million inhabitants. It is also the third-largest city in South America and one of the most beautiful destination in the whole continent. The fourth highest capital city in the world turned out to be one of the most fascinating places to visit for cultural experience, food and unbeatable atmosphere. Look up for this 3 days itinerary for Bogota for best adventure seen through my eyes.
Is Bogota worth visiting?
The old buildings' architecture and city murals enrich Bogota with an artistic touch. Bogota's incredible street art tells a story about the place people living in the capital city. Journey to Colombia will be associated with a unique culture, fantastic nightlife, and small cafes lifestyle. It's not possible to get bored for a second on a Colombian land. What's more, Bogota lies in a valley between the Guadalupe and Montserrat mountains, which offers an opportunity for spectacular views of the city.
Once you landed in Bogota – acclimatization is key!
Bogota lies at the elevation of 2640 metres, which is a bit of a hight. This is the fourth highest capital in the world. If you came from a much lower altitude you need to allow your body to aclimatize properly. There is no solution to skip this process, time is the only factor that makes your body acclimatize naturally. If you take things easy it would allow you to enjoy all the facilities of your trip, otherwise, you may feel fatigued.
How to acclimatize properly? Well, don't even try to climb Monserate on the first or second day of your stay in Bogota. Take long slow walks exploring Bogota's streets which are rather up or down, so that would be already exercising. You will feel the difference in the air, as the level of oxygen is much lower. Drink plenty of water – hydration is key at higher altitudes. Try not to drink too much alcohol, although drinks in local bars are tempting as hell 🙂 You might also not feel hungry but don't forget to eat! Food intake is very important on hights.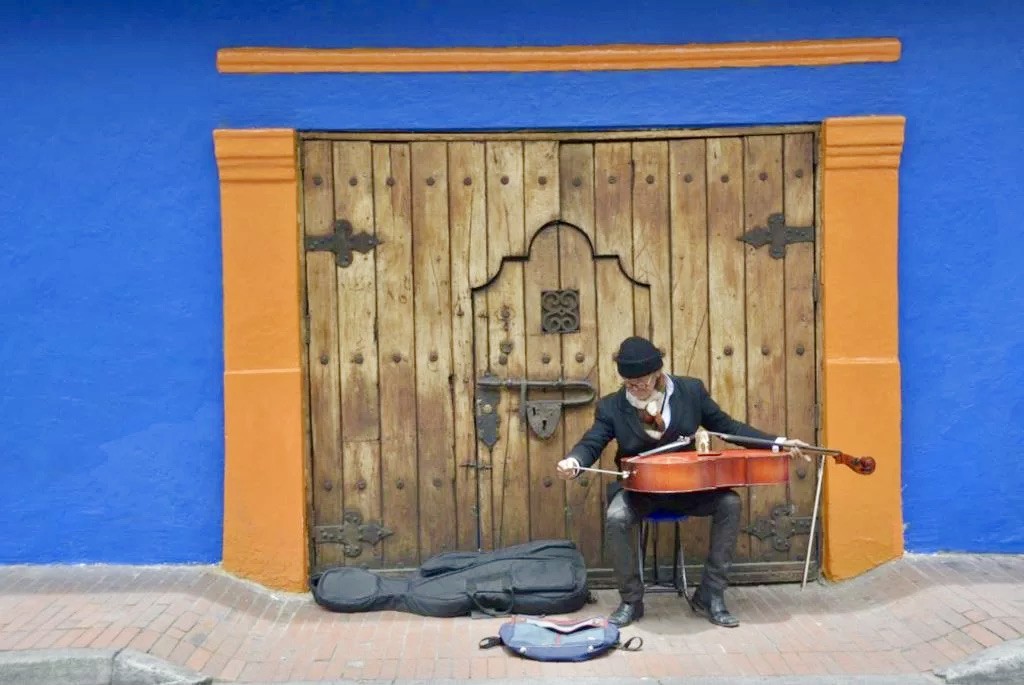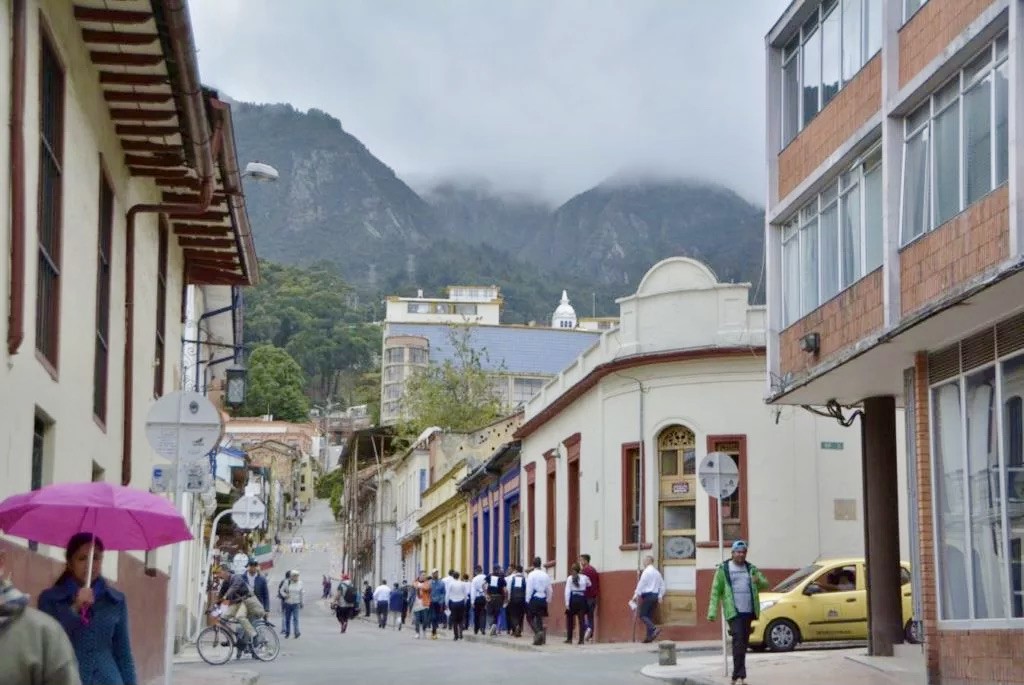 Is Bogota the capital of Colombia safe?
Remaining friendly to local people is key to be able to feel good on the streets of Bogota. The safety question needs to go first as almost everyone wonders is Colombia safe for travelers. There is no one answer to that, it all depends on how you behave, where you stay and what attitude you present. Colombian authorities made the capital of Colombia – Bogota much safer for travelers over the last few years. Unless you don't show off with your thick wallet or lens camera, you should be safe. I guess the real danger is pickpocketing, but let's be honest – this is a much less violent crime than any other.
Pickpocketing in Colombia.
The biggest risk is that you could stay without your money, phone or your belongins. Try to keep your cards separate from your wallet or at least in two different places. Always keep 50-100$ separately in your luggage together with 2x copies of your passport (saw a few girls keeping them in socks while weraing shoes, which is a quite smart idea). In case you are robbed you will always have small money for a taxi or to live the next 3-4 days. We were robbed in a public bus in Quito (Ecuador). They are magicians! You won't even have a clue when and how it happens! They will get your wallet whenever you have it and you won't even notice.
3 days itinerary for Bogota - top things to do & visit.
Day 1: La Candelaria, Gold Musem & Gothic Sanctuary.
La Candelaria - Bogota's Old Town.
Since you need to acclimatize properly – the first day is exploring the streets of the most amazing city district – La Candelaria by walking. La Candelaria is an amazing historical part of the city, filled with local bars and small artistic squares, where live music takes over the scene of the cobblestone streets. The oldest part of Bogota is mainly known for old colonial buildings and top museums. 
The Gold Museum (Museo del Oro).
Museo del Oro with a free entry on Sundays. This is one of the most visited places in Bogota. The museum has a collection of over 50 000 gold artifacts crafted in pre-Colombian times. It takes 10 minutes to walk from La Candelaria to get to the museum. General apid entry apart from Sundays is 4000 pesos.
Santuario Nuestra Señora del Carmen.
Santuario Nuestra Señora del Carmen is one of the most amazing sanctuaries I've seen in South America. This impressive gothic style church is towering near Candaleria district. 
Here is a top rated Bogota City Bike Tour | Tripadvisor – since the city has became bike-friendly, it's a great option to have fun on a relaxing bike tour with a city guide. This 4h adventure takes you through La Candelaria and fruit street markets.
Other options to consider for the first day Bogota Itinerary:
Day 2: Bogota city murals - graffiti tour & Plaza Bolivar.
Bogota is a mecca for street artists! These are one of the most amazing graffiti I have seen in my life. La Candelaria is a district where you can explore painted walls. You can join FREE original street art tour of Bogota Graffiti Tour. It starts from Parque de Los Periodistas. Reserve your spot, as there are limited number of people for the tour group. 
One of the most significant historical places with impressive buildings of the Colombia's Palace of Justice, the Capitol Building and the Cathedral of Bogotá. Previosuly known as Plaza Mayor, it's a crowded plaza where biggest annual celebrations and festivals are taking place.
Day 3: Climbing Monserrate mountain in Bogota.
Climbing Cerro Monserrate, flee markets & food tour.
After two days in Bogota your body has probably acclimatized enough to climb Monserrate. There are few options to get to the top of the mountain:
Hiking option
Friendly train
Cable car
Ticket can be purchased at the gate. Of course we approach the mountain on foot, by climbing the rocky stairs. Even we were well acclimatized and it was still difficult to walk up the hill as it is pretty steep. Can you imagine some people are climbing Monserrate on their knees? 
There is a beautiful 17th century white Sanctuary on the top of the mountain. Don't be surprised with the crowds on the top – the amount of people was shocking! There are few restaurants on the top although not worthy – they are overpriced and you would much more enjoy cosy local restaurants in the old town of Bogota. Cerro de Monserrate is a safe path, there are many street markets on the way with Colombian crafts but I would suggest to buy water and some snacks beforehand.
Few options for best city tours combined with Monserate Mountain: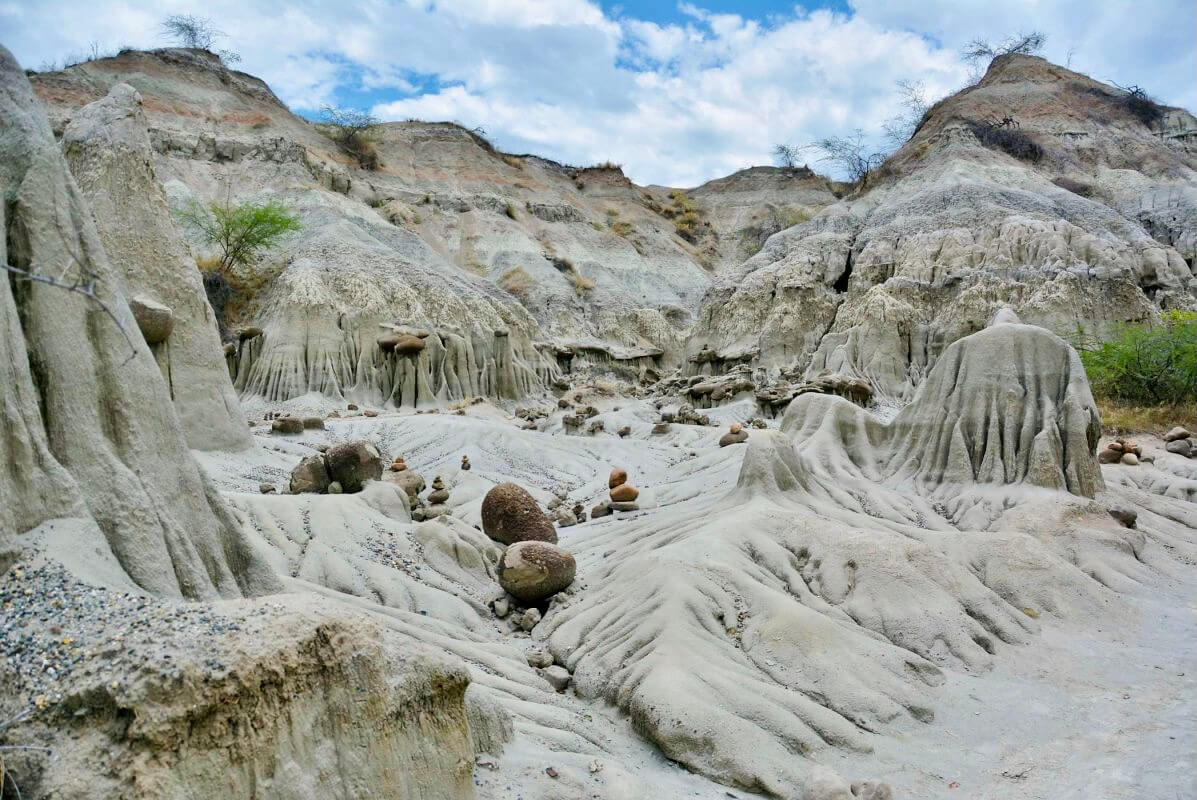 Tatacoa desert is one of the most surreal places I've seen around the world. The area consists of two bordering deserts: Desierto Rojo
Read More »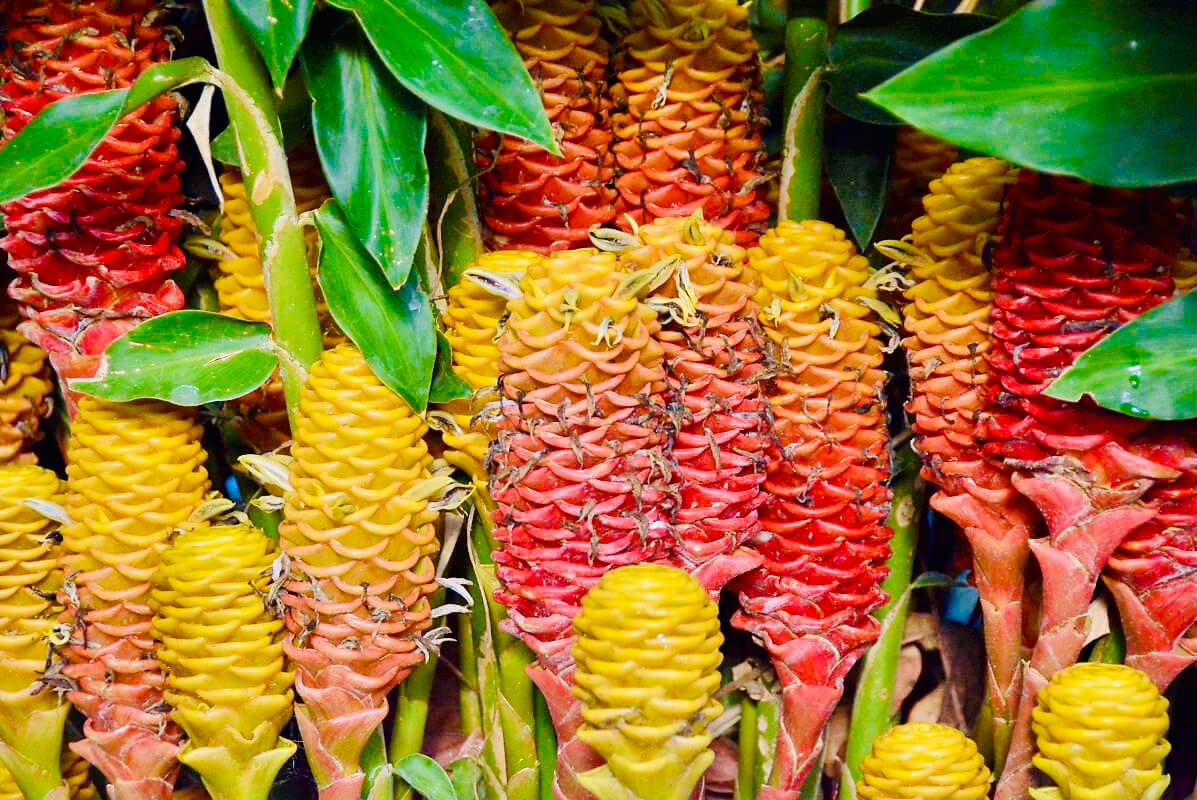 Salento is a starting point for hiking Cocora Valley and one of the most beautiful towns in whole Colombia – cosy, artistic, backpackers
Read More »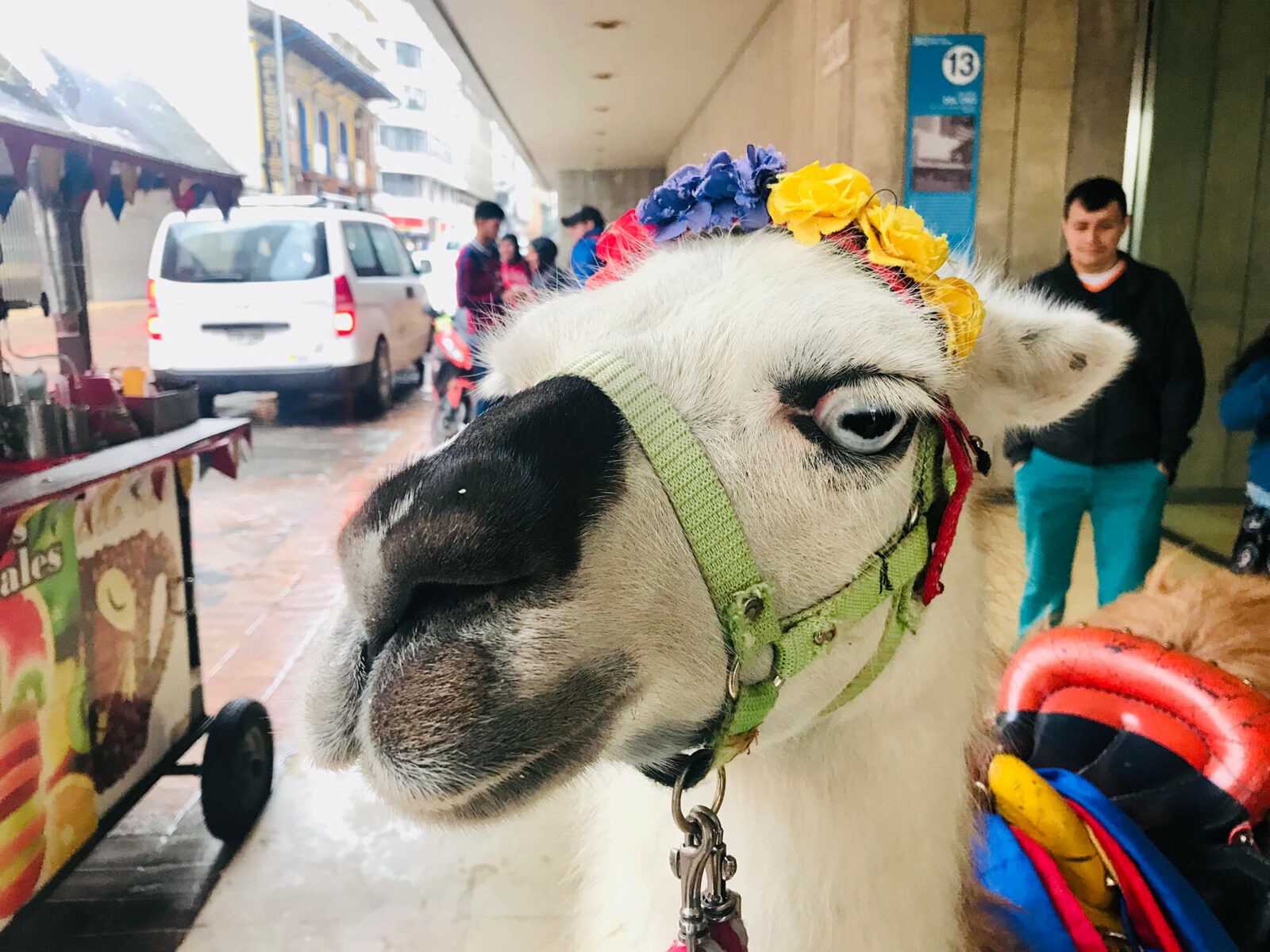 Bogota is a fascinating city you should visit at least once in your life. It's very different from most capital cities. You will
Read More »
Visit Flee market & try cultural food tour!
Discover most fascinating city corners with a city tour including Monserrate Mountain:
Try top rated tour options to Cartagena - one the most popular destinations in Colombia.