Hiking Cerro Chato is a quite challenging experience, but it's one of the world's most amazing green lake volcanoes I've seen and also – you can swim in it!
I get tones of questions on hiking Cerro Chato and on Arenal Volcano tours. This is because there is a lot reviews from hiking Cerro Chato, which describe it as a negative experience due to weather conditions.
Hiking Cerro Chato is considered to be challenging by many hikers. The trail is known to be steep, slippery, and muddy, requiring careful navigation through sections with rocks, roots, and clay. Some hikers have described it as the hardest hike of their lives, but also as a rewarding and memorable experience. It's important to have proper hiking shoes with good grip to navigate the tricky terrain.
It's worth noting that the difficulty of the hike can vary depending on factors such as individual fitness levels and weather conditions. It's advisable to assess your own physical abilities and take appropriate precautions. It's also recommended to be prepared with sufficient water, snacks, and other essentials for a challenging hike. So I have come up with a step-by-step guide on everything you need to know while planning this incredible adventure.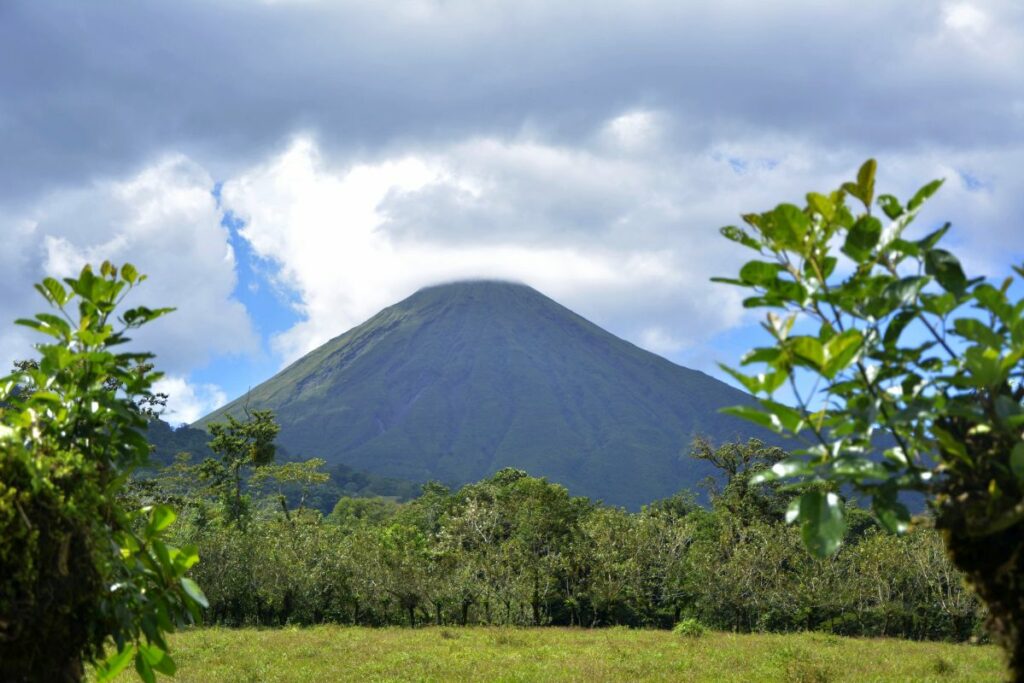 View of Arenal Volcano on the way to Arenal Observatory Lodge & Spa – the starting point for hiking Cerro Chato. 
To hike Cerro Chato without a tour, you have the option to explore the trail independently. However, it's important to note that Cerro Chato is located on private property, so it's crucial to respect the rules and regulations set by the owners.
Almost everyone visiting Costa Rica is aiming to climb Cerro Chato to swim in a stunning emerald green crater. The trek up to the lagoon is one of the most challenging hikes in the region. A lot depends on a season and a trail you are picking up for your hike and but I wouls say – if you are a good hiker it's doable alone!! You just need to be aware that this is a steep and sometimes muddy hike, and is only recommended for hikers in good physical condition.
How much is a guide for hiking Cerro Chato?
After surfing the internet we found horror stories around hiking Cerro Chato and for that reason we took a tourist guide for 100$/price for two people. It was only because majority posts and reviews online claimed it was one of the most terrible hikes they have undertaken. It was also said online the trail is not maintained, while the path is well visible and it's not possible to loose it. Besides there's a lot of people hiking the same route, so I really don't see how this may be a problem. 
Arenal Valcano trek toward Cerro Chato hike.
Arenal Observatory is only a 15 minute drive from La Fortuna by car. You may want to trek like we did to admire magnificent Arenal Volcano views. 
The route that we took begins near the Observatory Lodge, which is located within the National Park, and it is 2.5 kilometres one way. The trail goes through the waterfall. The other waterfall is accessible from la Fortuna (15$ entrance). I would recommend choosing Arenal Observatory Logde & Spa as your starting point for Cerro Chato because of the fantastic views of Arenal Volcano on the way to Cero Chato. Secondly, it is quite easy route.
Hiking Cerro Chato without a tour guide.
Before attempting the hike, it's recommended to gather as much information as possible about the trail, including the difficulty level and any necessary precautions. The hike to the summit of Cerro Chato can take approximately 1.5-2 hours each way, depending on your fitness level. The trail is known to be strenuous, with narrow and steep sections, slippery spots, and tree roots to navigate.
It's advisable to have a good understanding of hiking safety and be prepared with proper equipment, such as sturdy shoes, plenty of water, snacks, sunscreen, and insect repellent. Additionally, it's recommended to hike with a partner or in a group for added safety.
It's worth noting that some sources suggest that it may be possible to access Cerro Chato from the Arenal Observatory, which offers amenities such as wifi, restaurants, and indoor sitting areas. However, it's essential to check with the property owners or local authorities to ensure that hiking without a tour is allowed and to obtain any necessary permits.
At Arenal Observatory Lodge & Spa.
If you want to do it alone you need to get to Arenal Lodge Observatory. There is a beautiful hotel and you need to pay entrance to the national park 10$ per person (included in the trekking price if you have a guide). In the hotel you can ask for a hiking map. And there's a beautiful view of Arenal Volcano from the hotel's balcony. Arenal Volcano is an active, smoking volcano near la Fortuna city – it is NOT possible to climb it. We were staying few days in la Fortuna and the Arenal Volcano was almost invisible because of the clouds. The day we hiked Cerro Chato the visibility was incredibly good and we could clearly see the smoking crater of Arenal Volcano!
Hiking Cerro Chato from Arenal Observatory.
It generally takes about 2 hours to get to the top of Cerro Chato and an hour back. The climb is quite steep and the last 200 meters you need to go down to reach the crater lake. It was cold and muddy but still it was a unique chance to swim in an active green crater lake. Amazing adventure. While hiking Cerro Chato we met many groups of people going down alone but I wouldn't recommend doing it alone in a rainy season. Some people said it was deadly scary! Some sections of the trail are narrow and full of slippery roots. The scenery is gorgeous but you should know you are entering higher altitude cloud forest.
One of the top attractions is Poas Volcano – check full guide on how to get there HERE. 
My next direction was Leon and the queen – the greatest Telica Volcano Hike. Only for adventurous hikers!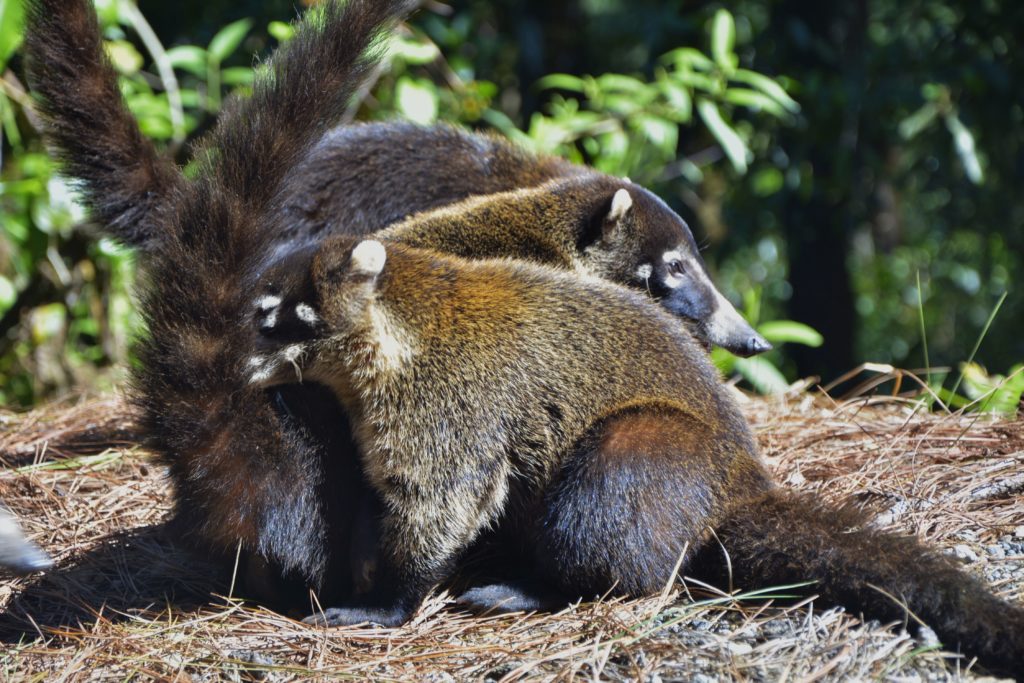 What to bring for hiking Cerro Chato?
Make sure you have proper hiking shoes with good grip, bring sufficient water and snacks, and hike with a partner or in a group for added safety.
Additionally, check weather conditions and follow any guidelines or regulations set by the property owners can contribute to a safer hiking experience.
You will be going through suspended bridges and don't be surprised with snakes crossing your way.