Selvaggio Blu most spectacular Mediterranean hiking trail.
Selvaggio Blu is considered one of the most beautiful hiking trails in Sardinia and after following number of trails in the region I absolutely agree it is. The dramatic views of the Mediterranean sea are magnificent. The whole trail leads along the eastern cliff coast, so it's quite challenging regarding the lenght and temperatures if hiked in summer season.
The trail starts in Santa Maria Navarrese and leads north direction for 35 kilomteres! Santa Maria Navarrese is a magnificent port town, the starting point of the trail is located near the beautiful cliff restaurant Sa Cadrea. Drive up Via Pedra Longa Street to reach the restaurant. There is a tiny parking next to the restaurant, where you can leave your car free of charge. On the left side of the restaurant, there's the main gate with a big sign Selvaggio Blu, which is a starting point for your adventure.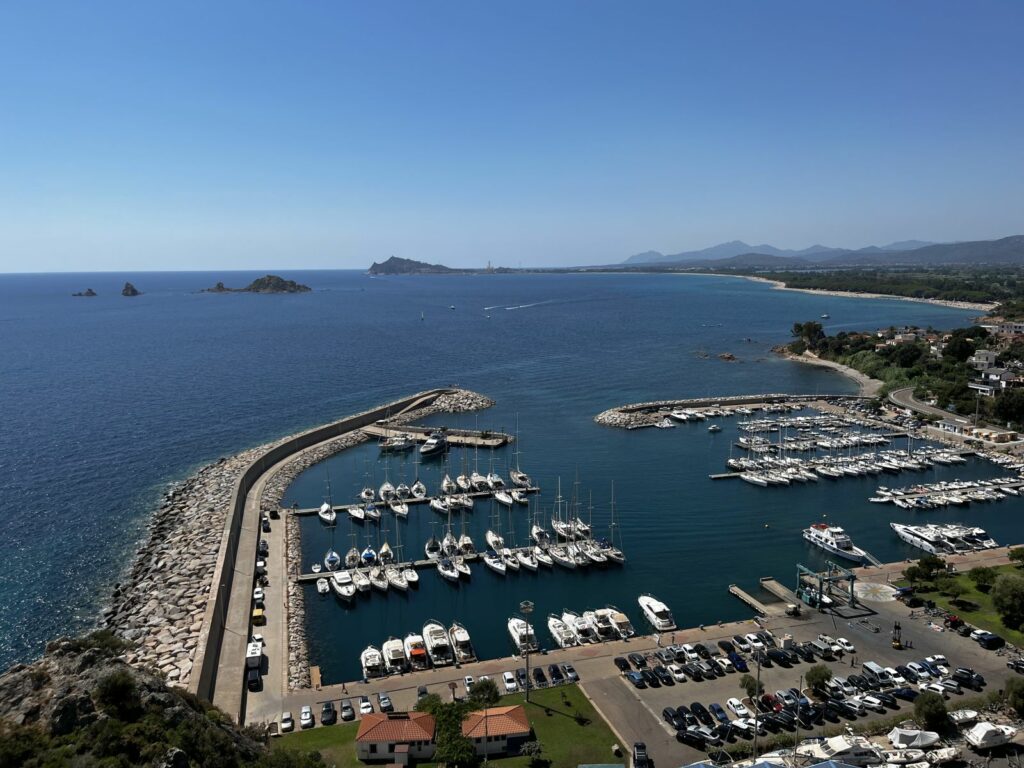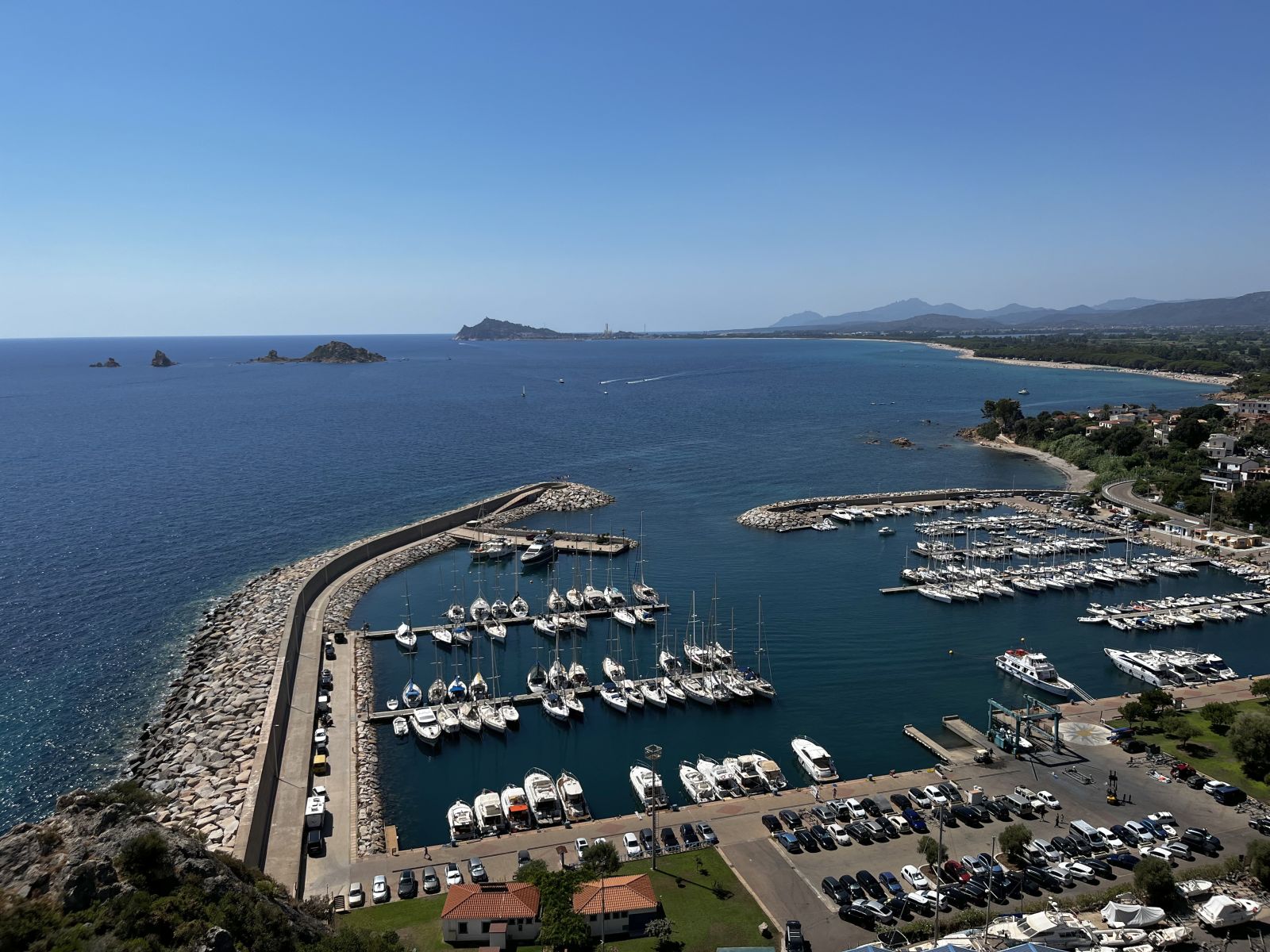 The first stage leads from Santa Maria Navarrese (picture on the left) to Punta Pedra Longa – a popular viewing spot with some stunning beaches around. There is a spacious car parking in Punta Pedra Longa and a nice restaurant to stop for lunch or water purchase. The place id quite crowded, you'll see a lot of cars and many people drive there to spend a day on the nearby beaches. 
The trail from Santa Maria to Punta Pedra is almost 5 km long and takes 1.5h to hike this distance. The path is well maintained and it's difficult to loose way. I hiked this route in August in 40 degrees, stopping a lot for photos, and it was one of the most scenic trails I've experienced. Don't be surprised to meet some goats on the way 😉
Second stage takes the trail from Punta Pedra Longa (the rocky peninsula) further up north to reach incredible beach spots like: Cala Fenile or Cala Punta del Pecoraro. 
Punta Pedra Longa is an amazing snorkelling spot – you really don't need to swim far to discover incredible sea life. Black veil fishes surround you the moment you're in the water.

Hiking Punta la Marmora 1834m - the highest peak of Sardinia.
Punta la Marmora is the highest peak (1834m) and one of the most spectacular hiking trails in Sardinia. Can you imagine there is a ski slope in this Mediterannean island! I couldn't believe my eyes when I saw the ski lift while I drove for my hike in the Gennargentu Massif mountains.
There are a few hiking trails to the top of Punta la Marmora. The most popular is probably the one I chose, leading from the bottom station of the ski lift. To reach the starting point you need to drive all the way up to the bottom ski lift station: Bruncu Spina. There is a clear path along the ski lift taking you to the bottom station. Once you approach the hill the ski station is on your right and Punta la Marmora hiking trail is on your left. The route leading to the highest mountain is very pleasant, it's an easy 4-6h hike both ways, depending on your fitness level, with extremely rewarding views of Sardinia's coastal line and mountain massif.
Gorropu Canyon is located in the mountain region of central Sardinia and it's located between Barbagia and Ogliastra. It is considered the deepest canyon in Europe. There is €5 admission fee but there are no facilities, so you need to take enough food and water to sufficient for the day, especially if you want to spend 5-6 hours hiking. It gets extremely hot in the summer season. It was 40 degrees outside but the feeling is even hotter in the canyon area.
Gorropu Canyon is a massive attraction due to a number of hiking trails varying in length and difficulty. It is possible to hike alone but there are lots of guided tours if you prefer to be accompanied by an experienced leader.
Dorgali trail is one of the most spectacular hiking trails in Sardinia and spreads between two popular beaches: Cala Luna and Cala Gonone
I did only partial trekking along this beautiful coastline. The starting point for me was Grotte di Cala Luna near Spaggia di Palmasera beach (it wouldn't be my favourite beach but it's not overcrowded and it offers comfortable facilities: cafes, umbrella sunbeds, etc.). You need to take a short drive from Drogali toward Cala Luna.
You can drive up to the beginning of the hiking trail leading north direction. There isn't any parking but you can park along the tiny sandy path on the way to the hiking route. I was aiming to explore Grotte di Dorgali on the way, marked on Google maps but it actually doesn't exist ;))) The trekking route is almost flat, leading along the coastline. You should be aiming to reach Grotta su Sentiero, which is only about 1.5km from Cala Luna your starting point. It's near a stunning beach Cala Oddoana.