How to visit the magical Skellig Michael island?
Skellig Michael island does not need introducing, people from all over the world are coming to the west Irish coast to travel to the most famous islands on the Atlantic Ocean. Skellig Islands gained a global attention after being a filming location in Star Wars. But the real fame is based on great Skellig surreal beauty and uniqueness.
The only way to get to the islands is by a boat. More importantly to know is that there are limited number of boat operators and they only run in certain months. Each boat takes up to 12 passengers. There are also two types of Skellig Michael Island tour – landing and eco tour. Therefore, before booking the tour there are number of useful things to know. 
Best time to visit the Atlantic islands
First of all Skellig Islands are a protected area and landing on Skellig Michael is very restricted and only licensed boats are permitted to do that. The season is strictly from mid-May till 1st of October. 
Tickets are available on-line and there are several tour operators. It is very difficult to purchase tickets for peak season-summer months and all is booked months in advance. So if you are looking for a spontanious Skellig Islands tour it may not be possible. Unless you want to regularly check on-line for cancellations. I did it in September and I was able to find few seats. 
Be aware the air visibility is much poorer and the sea gets rough. It can be rainy and cloudy. I'm not mentioning wind, as the island is windy all year round 😉 However, foggy conditions made my trip to the great Skelligs unique and photos were original. The other advantage of the poor weather is cancellations. On a usual day there are 180 people brough on the island (maximum capacity per day) -and it's a bit crowdy. We had only 50 on the day and having more would be a torment. 
Skellig Michael landing tour
Most importantly there are two types of Skellig islands tour, both departing from Portmagee marina (Co. Kerry):
Skellig Michael landing tour

–

the boats leave once per day and a 

total trip takes 5-6 hours. The boat lands on the island and you have free time (usually-2-2.5h) to hike up the monastery, have lunch and spend some time on the top. After you are back on the boat it goes round the Skellig Michael and sails toward Little Skelligs for wildlife watching. 

Skellig Islands Eco tours

– multiple departure times throughout the day. The boat tour gets near Skellig Michael and the Little Skelligs. A total trip takes up to 2.5 hours. 
Trust me you want to do the landing tour!! Our boat was Skellig Walker with
skelligcoastadventures.ie
. The boat was modern highly equiped. Both captains were lovely and extremely warm people. Thank you guys for the amazing trip and beautiful sea stories! You really made it unforettable. 
Skellig Michael boat trip prices
Skellig Michael landing tour – (usually costs around

€120)

Skellig Islands Eco tours – (usually costs around €45)
It is not guaranteed that the boat will operate on the day – it all depends on weather and sea conditions. If it's too windy or the ocean is too rough the boat will not operate. But don't worry – tour operators are professional and they provide full information in advance. If the tour is cancelled you will be booked for another day (depending on availability – it may be difficult in summer season) or get a refund if prefered.
How to prepare for Skellig Michael island tour?
There are no facilities on Skellig island, so you would need to bring everything in your backpack (food and drink). There is a toilet on the way to the monastery. 
Hiking shoes is a must. There are 700 steps to the Monastery and the guide will tell you how slippery they are and how carefull you need to be hiking up and down. Another guide will meet you at the top to tell more about the Irish Monastery and bird protection. You'll have free time to explore the top of the mountain and enjoy your lunch. Make sure you have enough time to hike down to reach your boat, as most people would be going down at the same time. 
Boat to Skellig Islands - how to cross the Rough Sea?
The boat crossing to Skellig Michael takes about 50 minutes. I'm a diver and I should be used to sea cruises, but I'm far from it 😉 I took a motion sickness medication, just to be on a safe side and to make sure I'll be able to explore this unique island treasure. The baot trip can be bumpy – don't forget you are crossing an open ocean. 
You should definitely take warm clothes, even in summer months it can be windy and rainy. A raincoat is a must, if you are taking an outside seat on the boat you'll feel the waves. This is a fast boat and you won't stay dry.
All boats goes from Portmagee – small fishing village and it's a ferry crossing point for Skellig Islands tours. There is a small harbour where you'll see a crowd of people waiting to their name to be called for the right boat. Boats for landing tours usually leave around 8-9am, however it all depends on weather conditions, so pay attention on the information you are receiving from your tour operator. They usually send an email but you can call them as well. Sometimes they decide on the day in the morning time, of the sea gets too rough to operate, they will cancell the trip last minute. Don't get annoyed, it is for your safety.
What to see on Skellig Michael - exploring the island
The truth is the whole trip is a stunning experience. We were sailing in a dense fog, which made the whole scenery highly mystic. Suddenly a huge spine rocks arose ahead of the boat. The impression is unforgettable and a dramatic look of the island is just overwhelming. If you are taking Skellig Michael landing tour the boat arrives in a tiny pear and leaves you for 2-2.5h to explore the island and the magic Star Wars Monastery on the top. 
Wildlife of the island is fascinating. The island is a significant nesting place for the puffins (from April till end of June). After this period they are migrating back to another island, which I wasn't aware of this fact and brought my camera specifically to take some great shots of the birds.. 😉 However the fog created an amazing scenery for a unique foto shoot. 
From the pear you'll take a short walk along the cliff to meet a local guide who will welcome you and give some guidelines and safety advise around the trail. The guide was a lovely woman, who actually lives on the island, although there are no other inhabitants. A beautiful route of 700 steps takes you right to the top of the rocky island. Be careful when walking the steps, they slippery and they are steep. What's more there are also few spots close to the edge, so don't leave the path on the way up. 
Skellig Islands are timeless scenery. The most incredible site to see on the island is the ancient monastery, which is a handwork of the monks dating some 1400 years ago. The history of this place is unreal. The great Skellig was originally inhabitat by the Monks, who were sacked around 580, but there was an evidence of life up to a year 1000, which means they lived there for hundred of years. In 812 the Skellig monastery was sacked but the Vikings, but 10 years later Monks came back to the island. 
The Skellig Michael Monastery is one of the most famous sites in the ancient Christian world. How the monks managed to survive on this island is still a mystery! No doubt they enjoyed fish, seabirds and eggs but it's hard to imagine how they survived winter months, nobody can explain even these days.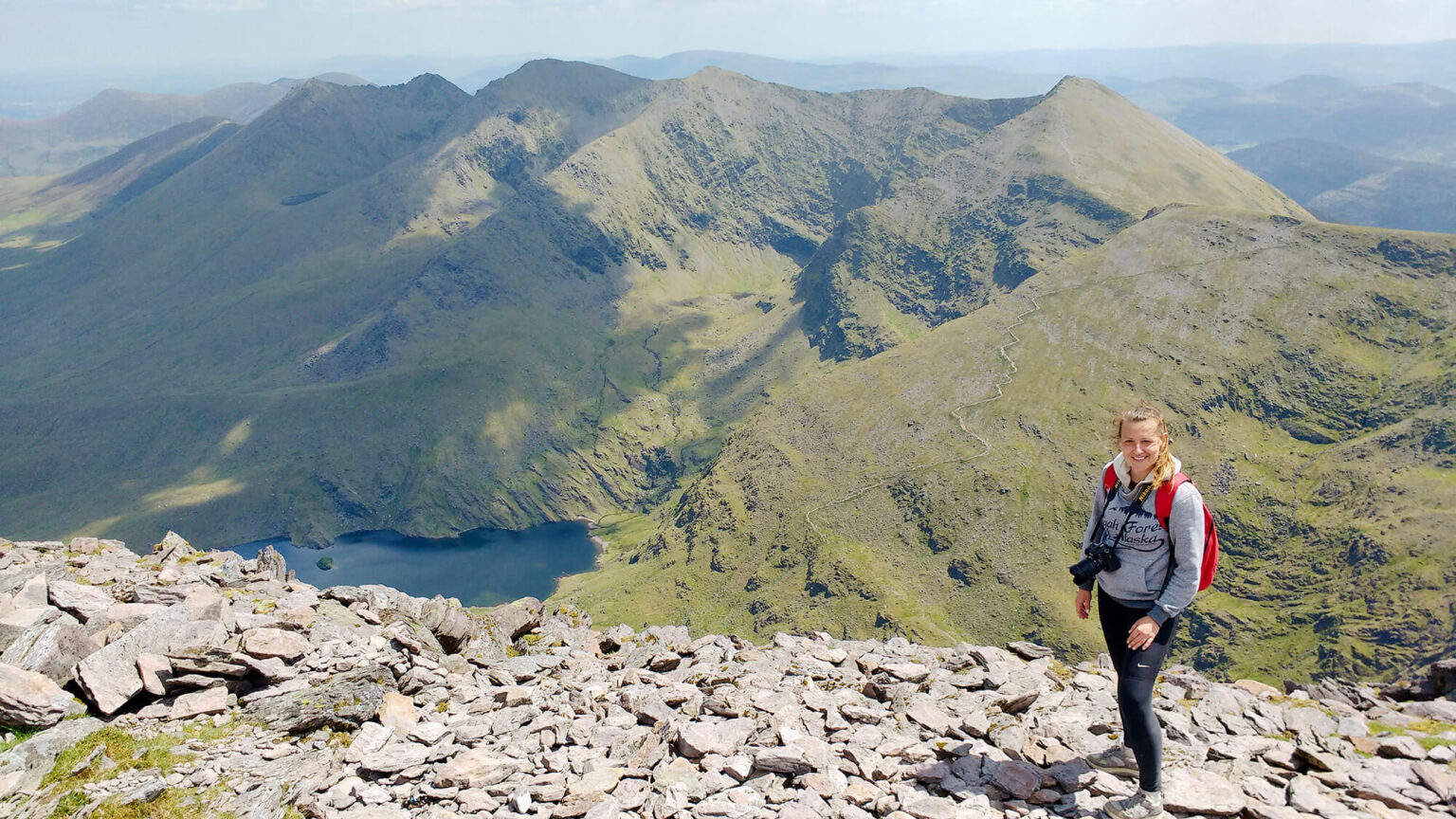 Carrauntoohil – the highest point of the island (1038 metres) is located in Macgillycuddy's Reeks Mountains in County Kerry, around 20 km from
Read More »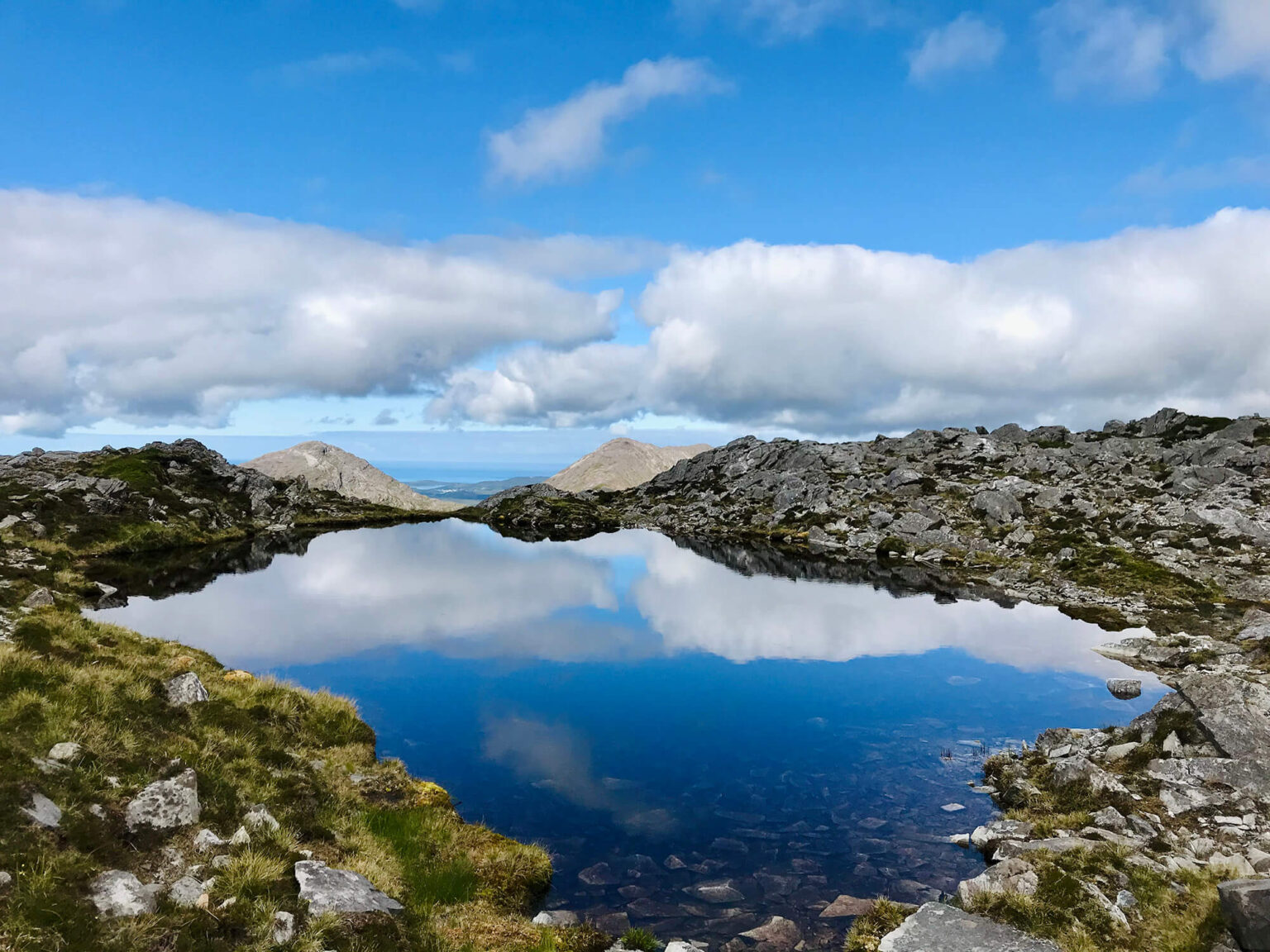 Hiking Glencoaghan Horseshoe loop! What a trail it is! ..hiking Glencoaghan was probably one of the toughest expeditions I did in my entire
Read More »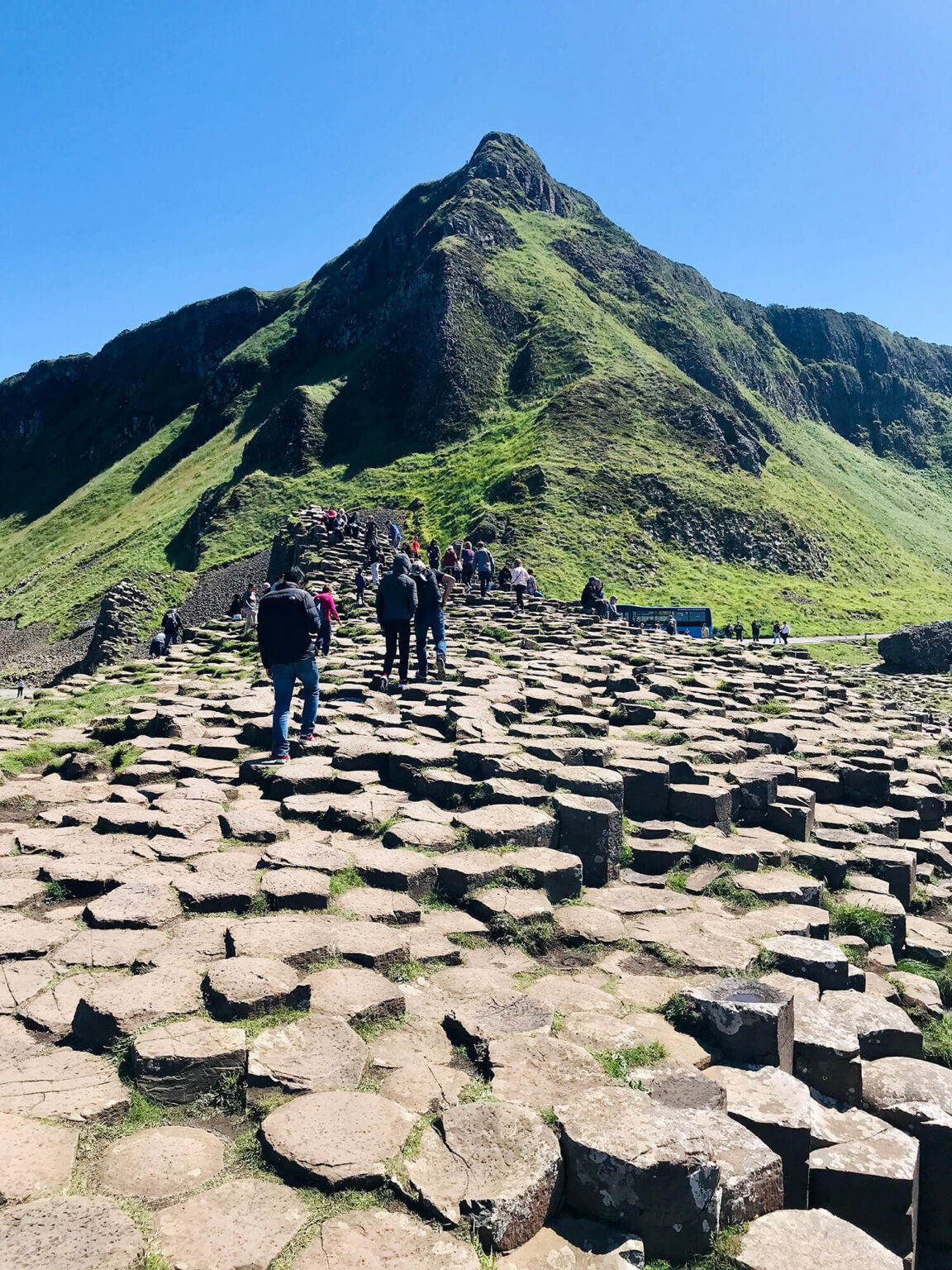 Carrauntoohil – County Kerry Carrauntoohil is the highest peak in Ireland located in County Kerry in Killarney National Park. There are several trails
Read More »