Sardinia - the wild hinterland.
Sardinia with its intriguing beauty was always on my travel list. I knew one day I'm going to be exploring the whole island and its adventurous character: undiscovered, majestic hiking and canyoning trails, wild beaches and stunning landscapes! 
I was aiming to explore the whole island by car and do lots of hiking. This is a great way to discover the wildest wonders of the island. My favourite part was the east coast because of the stunning mountain area with its unspoilt nature and original character of the local towns.
The toughest thing to manage was dining!! – Why? Because after breakfast all places close till 6-7pm. There are two reasons behind it: the heat (36-42 degrees during summer time) and evening feasting – socializing – a very important aspect of Italian culture. Once the restaurants reopen later in the day time they are buzzing till 2-3am. 
In this article you'll find a complete travel guide on top things to do in Sardinia across all the four corners of this Italian treasure.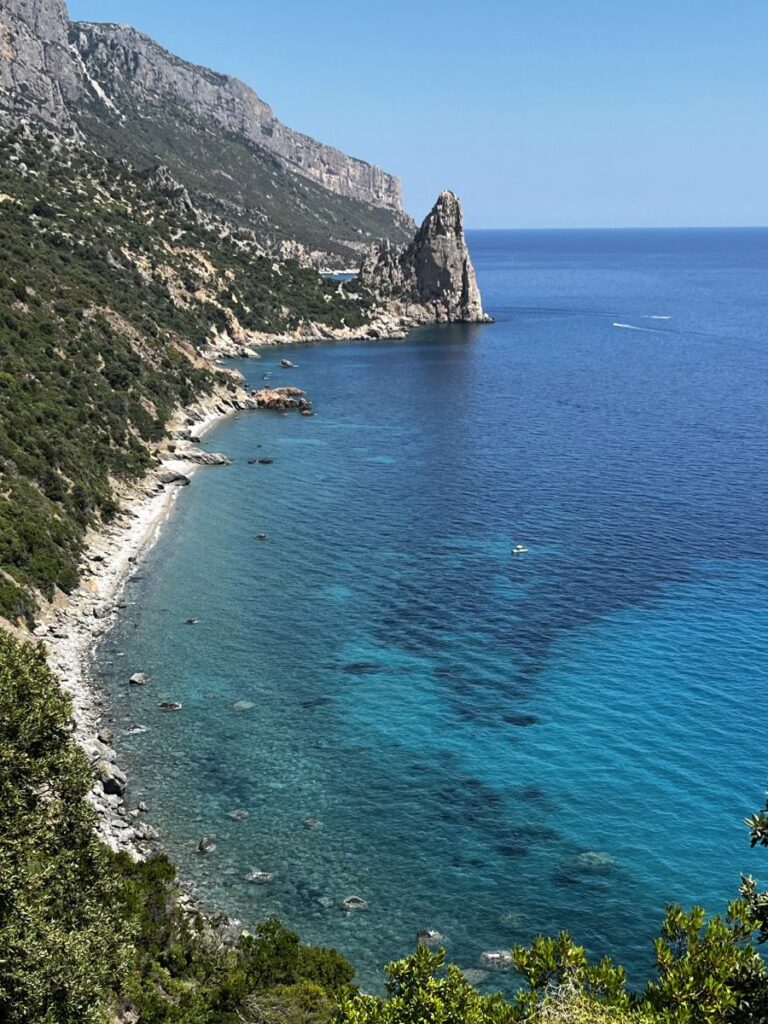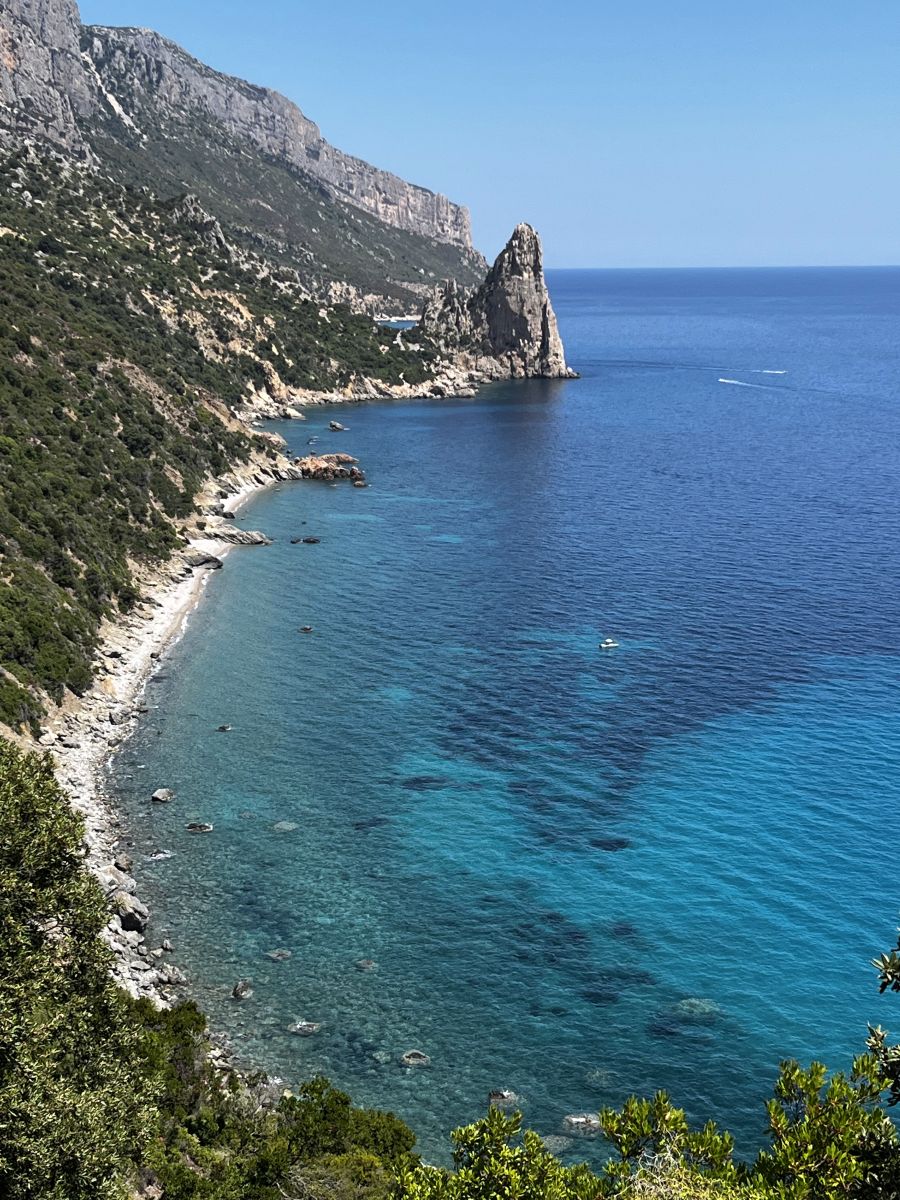 Top things to do in Sardinia.
Diversity of this fascinating, unspoilt island gives you plenty of itinerary options.
CRYSTAL WATERS OF SARDINIA – THE WILDEST BEACHES.
Spiaggia della Pelosa – sparkling beach perfectiona, a salt-white strip of sand lapped by lagoon water,
Cala Brandinchi beach, located in the north-east of the island,
Cala Grotta – for cave swimming, snorkeling and cliff diving,
Spiaggia di Lu Impostu – paradise beach with a crystal clear turquise water (between Olbia and San Teodoro),
Cala Luna – near Dorgali town,
Cala Gonone – port beach near Dorgali.
Ask for Sardinia Beaches Map at the airport!
MOST POPULAR SARDINIA ACTIVITIES:
Horse riding along the coast – it's a quite popular attraction in Sardinia, there's plenty of horseback journeys to choose from along the beautiful costs of the island. Don't forget to pay attention to responsible travel and make sure the horses are in a good condition,
Hiking, canyon climbing, cliff walking in Barbagia Mountain area with the spectacular Gola di Gorropu (Eastern Coast of Sardinia),
Water sports (snorkeling and boat tours in T island, sailing around Sardinia, diving).
Best cities to visit in Sardinia.
Alghero – one of the oldest towns of Sardinia with rich historic tradition and Catalan character
Bosa – can't miss to visit, stunning small village with multicolored houses,
Baunei – small village located in the mountain area,
Santa Maria Navaresse – amazing coastal town on the central-east side of the island,
Olbia – north-east arrival port, lively and touristic city,
Calgiary – the capital and largest city of Sardinia.
After you land in Sardinia - useful tips.
There are number of airports in Sardinia but Alghero is one of the nicest I've seen (two on the top of my list – Bali and Dubai – exotic, full of magnificent flowers and wisely organized). It's a tiny but very nicely designed airport. Firstly you should do is visiting the TOURIST OFFICE, located in the middle of the airport, to gain plenty of maps, tourist & festival information. That would help you decide what you really want to explore in the island. What I got was:
Festival calendar
Sardinia road map
Sardinia beaches map
Sardinia historical heritage map
Major cities map
Hovewer, the most convenient way of exploring the island is by car, simply because it gives you an ability to access non-touristic, magnificent places. While local transport does exist, it mainly operates between major cities.
Hiring a car in Sardinia.
Renting a car is handy, enables an access to all the hidden sites, which are not accessible by local transport. Unless you really have unlimited time to hike the island, which I would fancy very much.
Always book your car in advance for best rates. I have been using many car hire companies and everyone knows rental terms are never straightforward. I was in Canary islands few months ago and it was the greatest car hire experience ever – no hustle, cheap, super customer service, if you got full coverage it was quick and easy pick-up and drop off.
Sardinia is quite expensive when it comes to a car hire. Luckily no problems occurred during my rental but it was still 400 euro for 6 days. For the rest of the days I was planning to travel by local transport, as this is always my preferable option.
Driving in Sardinia I reasonably easy – as for ITALY!! However, I experienced few crazy situations, so constantly pay attention on other vehicles on the road. Italian drivers are unpredictable. They are all used to speeding and don't pay too much attention on crossroads.
The main roads are highways which are fine. Rural roads condition is not great and don't be surprised seeing flocks of cows in the middle of it. However to discover the real beauty of the island you have to follow rural areas, often one way roads. They often lead to hidden beaches, where you can snorkel all day in crystal lagoon waters.
In the area where the most popular beaches are located, parking may be very difficult. Although try to reach a very end of the road –usually there's paid parking, which is not preferred by the locals and you may easily get a spot if you are prepared to carry a cost.
GAS STATIONS
Gas stations in Sardinia are tiny – only some of them would have a coffee place and a tiny buffet. Some of them were even run out of fuel.. Seriously!! You could imagine European station to be closed because they lack fuel..?!
Local transport in Sardinia.
Local transport is my favourite way of traveling wherever I go. It's highly adventurous but also a beautiful way of observing local people. 
You can choose to travel the island by train, bus, coaches, taxis or by hired car. Bus transportation in Sardinia is quite convenient but only between major cities. The best coaches network I used was ARST – you need to obtain ticket on-line – you cannot purchase tickets in the bus. 
ARST will also take you from any airport on the island to number of cities. I used it for Alghero-Porto Torres – Stintino – Sassari and it was really reliable. However I heard the buses are not always on-time. Bus stops are well marked but unfortunately it is unlikely you'll find time-tables. 
There are many fabulous festivals, concerts and cultural events all year round in Sardinia. It's a great way to learn about some of the oldest and most bizzare traditions of the island:
Sant'Efisio Festival – takes place in the 1st of May in Cagliari,
Sa Sartiglia – a carnevale festival with a theatrical scene of horse riders who are chasing a suspended star in a full gallop,
S'Ardia – a horse race in Sedilo.
Eastern coast of Sardinia.
The east coast of Sardinia is still relatively untouched, hiding the wildest beaches, beautiful cliff trails and original historic towns. Some of the beaches are considered in the top 10 most beautiful in the world. It is a great area for adventurous travelers looking for some hiking on a wild scenery and to the top of the highest mountain of the island – Punta La Marmora 1834m.
Barbagia - Sardinia's isolated and rugged mountain region.
Barbagia is a mountain region of Sardinia and has a major interest among hikers, walkers and mountain bikers worldwide. I have followed the majority of hiking trails in the region, admiring magnificent coastal landscapes. What's more, I stayed in a beautiful mountain resort, surrounded with lush green mountain vegetation, which was a much cheapest option that crowded coastal hotels. Most of the mountain resorts would offer a high standard of privacy. However, it is impossible to get there by local transport, so you would need to have a car to move around. Pool was great but water was incredibly cold. It's because it's a natural pool, which has its own separate clear mountain water supply. 
Best hiking trails in Barbagia region of Sardinia.
Jump to my detailed post about best hiking trails in Sardinia. 
Here are few stunning hiking trails in the region of Bargabia, the natural region of inner Sardinia with a massive mountain range.
Selvaggio Blu Hiking Trail – BEST hiking trail of Sardinia. This is a long cliff hike, leading through Punta Pedra Longa – a popular viewing spot and through a number of most stunning hidden beaches.
Punta La Marmora 1834m – the highest peak of Sardinia. To start your hike drive to the end of the road leading to the bottom station of the ski slope – Bruncu Spina. From this point there is a clear trail taking you to the upper station of the ski lift, from where you take left toward Punta La Marmora. It's a very pleasant, easy 4h hike both ways. Check full trail description under hiking trail post.
Dorgali hike – it's a nice, relaxing trekking along a beautiful coastline. The nearby beach Spaggia di Palmasera may not be special but at least it's not overcrowded.
Gola di Gorropu – beautiful canyon hiking.
North-east Sardinia - Olbia and Emerald Coast.
Olbia city itself did not catch my interest. It's probably one of the most touristic parts of the island, quite well developed with hundreds of resorts and hotels. However, there are number of spectacular spots around Olbia perfect for beach and water activities. San Teodoro and Spiaggia di Lu Impostu beach would be perfect destination for water activities. While the incredible Isola Tavolara island would be the best option for boat tour and snorkelling in turquoise and cobalt waters of the protected marine area.
Spiaggia di Lu Impostu – Sardinia's paradise beach with crystal light blue waters can be pretty busy. Most importantly – there is a 2 Euro entrance fee and you need to obtain a bar code online. If you show up in a bikini but don't have a bar code (like me of course) there is a small ticket booth at the entrance to the beach, where you can get some guidance on how to get a ticket on-line. The website is useless – as it's only in Italian! Typical for this country. So smile and ask the guys at the ticket booth to help you out. Once you have your pass you'll get a white wristband and you can legally enter the public paradise. Even though the beach sounds very crowded, the beauty of the place is indisputable and it's a great spot for snorkelling and other beach activities.
North-west coast of Sardinia.
ALGHERO – the Catalan city of Sardinia – the oldest city and the most Spanish part of the island. Yes Spanish 😉 In the past Alghero has remained under Spanish colonization, therefore most of the street names are Spanish and locals would be still using Catalan dialect till late 1970s. 
ACCOMODATION: Airbnb was the cheapest option. However the apartment was lovely, located only 10 minutes walk from the main port and the owner was a delightful fellow. He was very proud of being born in this part of Sardinia, which seems to be the only real heritage of the island for native inhabitants. 
BEACHES: Stunning sandy beaches spread north from Alghero through a 'Coral Coast' and Grotta di Nettuno. While anything south side would be scenic but rocky.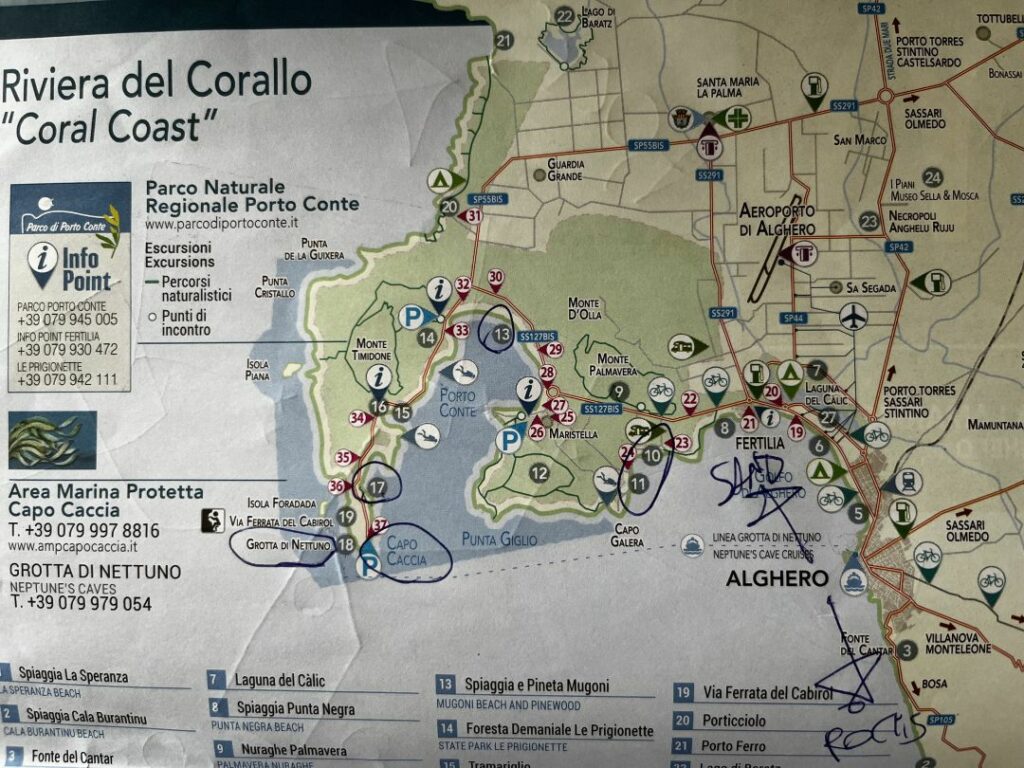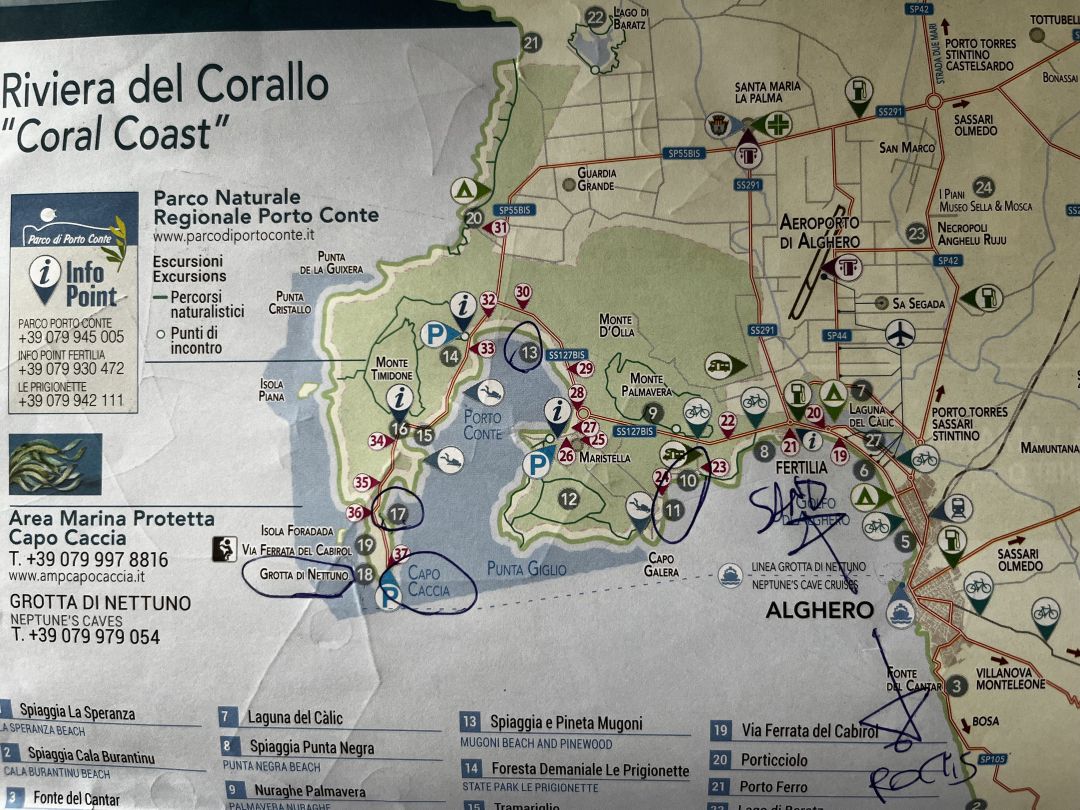 Alghero's historical city centre.
Alghero is an original, charming medieval city, in my opinion the most interesting on the whole island. From the small port /the historical center/ you may take a walk along the promenade toward the old town. There is a lovely street market with some interesting local crafts. The old town is stunning, tiny cobble streets with delicious local restaurants, which usually start buzzing from 6pm. 
PORTO TORRES – a port town located on the north coast of Sardinia. There isn't much to see there and if you are looking for exceptional beaches, Stintino should be your destination instead. However, if somehow you reached this town, there are still some interesting things to explore. 
The Basilica of San Gavino from 11th century is the largest Romanesque church of Sardinia. 
Port Museum with sailing boats and traditional fishing boats – FILUGA.
From the port take a beautiful walk east direction along the coast toward Spiaggia di Balai Beach, with San Gavino a Mare – a tiny white church built on the rock. If you walk a bit further you'll reach one of the most stunning rock beaches in the island with quite easy water access. 
STINTINO ACHIPELAGO – it's a beautiful green land stripe with on ef the most stunning beaches you can find in Europe. 
Spaggia La Pelosa – the most beautiful beach on the island with shallow, turquoise waters. Few important things to know before you go! It's also a popular spot for locals, so be prepared it gets really crowded. You need to obtain a ticket on-line in order to enter the beach (3.5 Euro). There's also a daily limit of people to enter the area. However, the place is worth the effort. You will be amazed with its beauty and it's exactly the place you want to be snorkeling, kayaking or swimming. There are few beach bars and restaurants in the area, and some beach facilities rental. All these arrangements can provide a quite pleasant holiday time. 
BOSA – used to be the northwest Sardinia's major sea and fishing port. Now it is set as one of the most beautiful villages in the island with multicolored houses along river Temo and Malaspina castle from the XII century. The old part of the town will welcome you with captivating architecture and exceptional cuisine. This is one of the places where you acually feel you are on Italian holidays. The smaller the town is the greater hospitality you'll experience. I had a feeling people trust you even though you are a complete stranger for them. I was on a phone there near a nice cafe place, when the owner left to another shop asking me to look after his place for few minutes. 
Don't miss to see the two beautiful churches: 
Cattedrale dell'Immacolata Concezione (on the below photo)- a Roman Catholic Cathedral
Church of Santa Maria del Carmine
Sassari is the second largest city in the island and a university town. It's a great destination to visit in this region. The oldest part is extremely interesting and visiting it during a day would leave the whole area totally for your attention. 
What and where to eat in Sardinia.
It is simply impossible to stay away from the amazing Italian cuisine.. pizza will never taste the same outside of Italy. The unforgettable taste of the original ingredients, fresh olives or rosemary bread.
PIZZA. Calzone would be my favourite pizza, because of its thin and extremely tasty base. Usually €8-12 for medium pizza. In small towns €6-8 for a master taste.
SEA FOOD. Surprisingly it wasn't easy to find baked or grilled fish.. It always came with tomato souse or in a dish. Unless you go with a sea food platter. Mussels taste really good if you fancy them.
RAVIOLI – Italian dumpling usually stuffed with ricotta, vegetables or meat. It's a traditional homemade Italian dish, can't miss to try locally! You will never develop this taste anywhere else.
DESERTS – a taste of la dolce vita! Italian desserts are known worldwide and Sardinia is your chance to try their authentic taste. Some most popular Italian desserts: Tiramisu, Cannoli or Panna Cotta. GELATO – everyone knows Ice-Cream are the best in Italy!