CAPITAL CITY: MUSCAT (1.6 mln)
CURRENCY: Omani Rial (1 OMR = 2.6 $ (2022)), for currency exchange visit banks.
LANGUAGE: official language in Oman is Arabic, but most people speak English (or basic English) and you should have no problems in communicating.
Coastal drive through Highway 17: From Muscat south direction to Sur.
MUST-VISIT: Canyons (Wadi Shab, Wadi Tiwi, Wadi Bani Khalid), Nizwa ancient city, Red Desert – Wahiba Sands (spend a night at Desert Resorts), Salalah, Ras Al Hadd and Ras Al Jinz – both Turtle Reserves where you can observe green turtles nesting.
You need to pay at least 35-40$ for a single room in the hotel. There are no cheap guesthouses or backpackers' hostels, so it was a huge change after backpacking Southeast Asia with decent rooms for only $5-$10 🙂 However, spending a bit more money to visit Oman pays off well, it's a fascinating and unique country.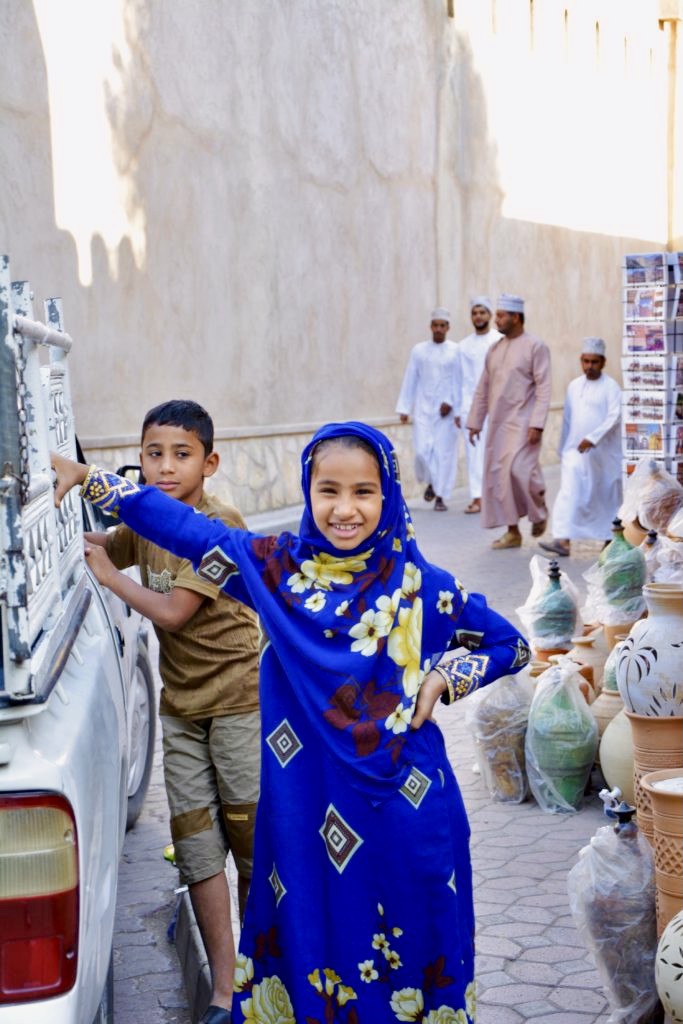 Always remember to to be respectful toward local culture and peoples traditions. If you have any doubts you can seek advice with the hotel reception. Omani people are extremely kind and probably won't signalize even if you act inappropriate.
Never photograph a woman or a child. Don't take photos of people without their permission.
Follow the country dress code, especially around mosques. No short skirts are allowed and shoulders should be covered, no need to cover your face. You probably won't be able to swim in your bikini at the beach. You'll bring men's attention immediately and this may simply turn into not dangerous but unpleasant experience.
DO NOT bring any alcohol beverages neither drugs to the country. Both are strictly prohibited in Oman.
Definitely the easiest and fastest way to travel to Oman is by plane. It is also pretty easy to cross a land border by bus traveling from Dubai. It was a pleasant adventure and all information to be found here: https://freestyletraveling.com/oman/
Tourist VISA to Oman for 10 days costs $12 and for 1 month $50 if flying directly. If you are traveling by land from UAE there is no need to apply for VISA in advance, you'll be getting it on the border.
There are remarkable things to see in Oman, unforgattable culture events, diverse landscape and natural wonders.
On our trip to Sur-one of the coastal cities, located about 200 km from Muscat south direction, it happened we met few local people who worked in the hotel we stayed. It was so precious to hear all local stories and have them as our companions while traveling around. Nasser still remains my dear friend.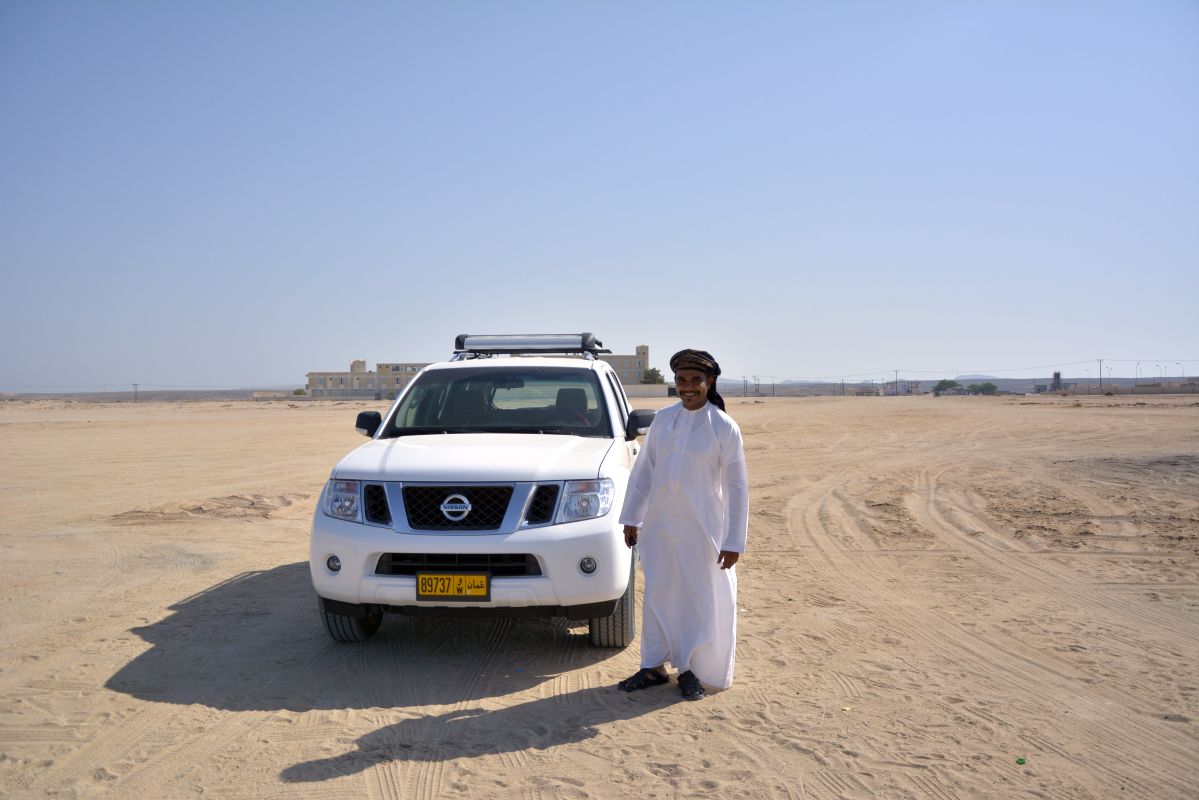 It's possible to have two wives in Oman. The first wife is usually chosen by the family, and only the second one is a true love. It's also possible to get divorced in Oman. But it always results with a broken heart and honor of the first wife. It's very common to have many children, 10, 15 and even 19.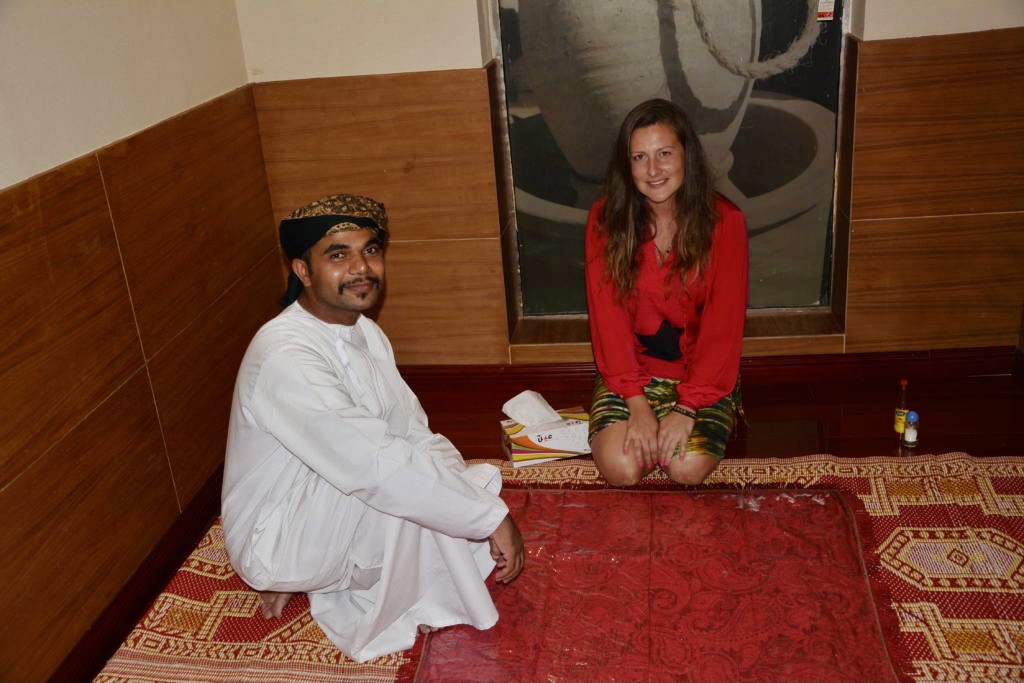 Muscat - the capital of Oman.
Muscat – the captal of Oman and landing destination for most tourists. You will hardly ever hear me saying this but Muscat is nothing but noisy and unfriendly! The only things worth exploring are: Muscat traditional Arab market, Muscat night life and incredible mosques. After spending few days we couldn't be happier to leave this dusty place. The two mosques are a masterpiece. 
White Sultan Qaboos Grand Mosque
Al Ameen Mosque – which is to explore at night when is most impressive. It is covered in a purple floodlight and the domes are yellow gold lighted.
Best tour option I can recommend: Half-day Muscat Private City Tour.
Nizwa Fort is located near Nizwa Goat Market. The 9th century Nizwa Fort is one of the oldest in Oman and it's an amazing example of old Omani architecture style. Rebuild in 17th century it is now a castle, fort and a museum in one. It's accessible for a small entry fee of 5 OMR. Worth every penny for magnificent panoramic view from the top. 
Visit Ras Al Jinz - the nesting site for green turtles.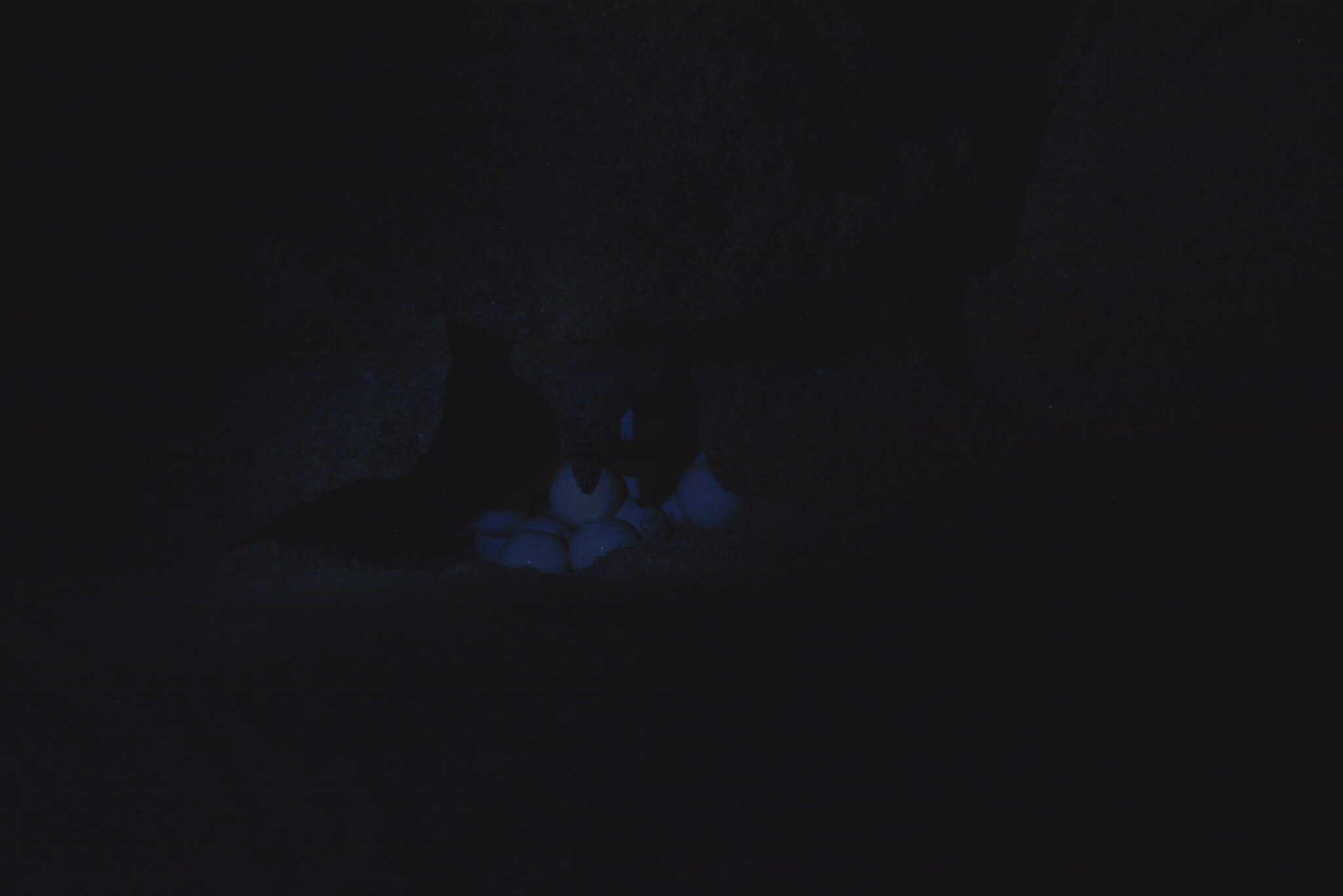 Once again we have visited Ras Al Jinz to watch incredible nature – green turtles nesting. The sight attracts thousands of tourist from all over the world. You can witness turtles nesting at night time, which is very beautiful experience! Green turtles nest acros 275 beaches in Omani coastline  20,000, making Oman a significant place for green turtles protection.