Getting from Dubai (UAE) to Muscat (Oman) by land border is very easy and pretty convenient. Beside flight tickets will be probably much cheaper to Dubai than to Muscat. We were also looking for some adventurous traveling and came up with an itinerary to travel from one Arab country to another. You need to take a bus F55A (this is the only night bus!!!) – it leaves from the airport to Satwa Station (still located in Dubai). From Satwa bus station you need to reach Caravan Restaurant – from where the bus to Muscat leaves. Travel from Dubai to Oman is a good exploration journey. The views of the hilly and sandy countryside are spectacular.
Getting from Dubai (UAE) to Muscat (Oman).
In Dubai we took a taxi to Caravan Restaurant (taxis are quite cheap) from where the bus to Muscat leaves. We tried to ask plenty people for direction on how to get to the restaurant by a local transport but couln't get any usefull information. Internet says so many different things on how to reach Caravan Restaurant that we finally got totally confused and simply took a taxi.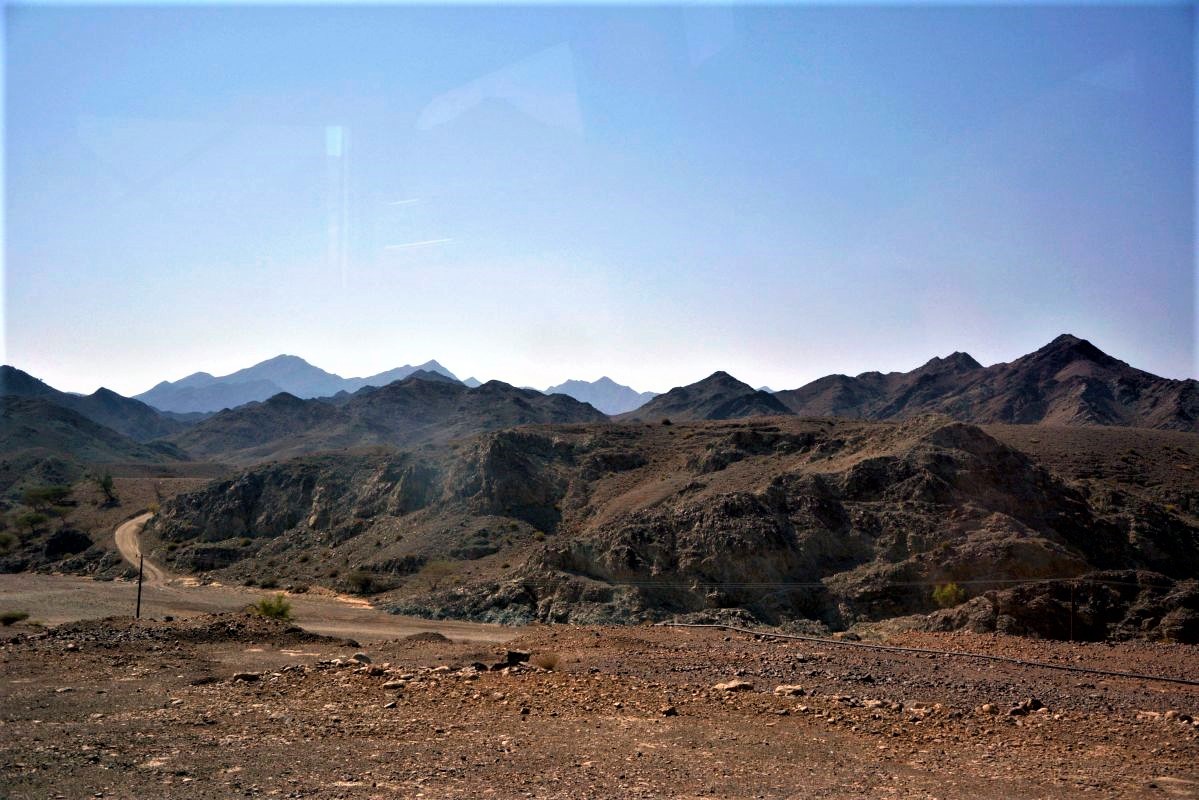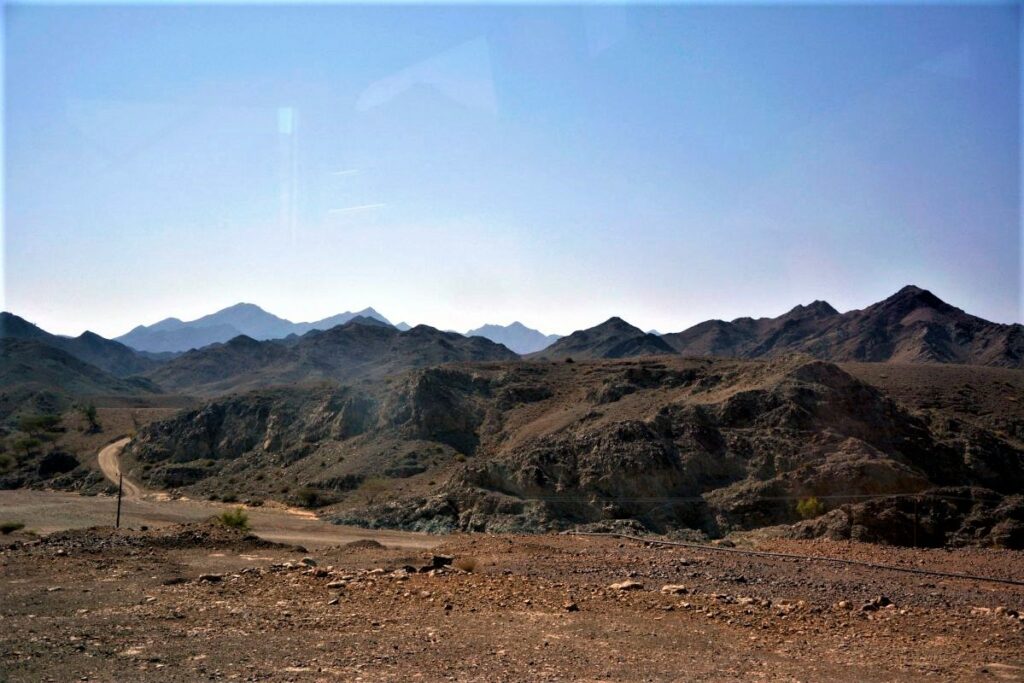 Traveling from Dubai to Muscat by bus.
The bus from Dubai/UAE to Muscat/Oman leaves at 7.30 am. /information from 2016/ and it takes around 8 hours to reach the destination. Some people say that the trip takes 4-6 h but it depends on how long you wait at the border. You can buy a ticket for the bus in advance, but we bought it on the day and the bus was almost empty. The ticket costs 55 dirham (12 EURO). Be aware that on the border the customs officers and trained dogs will be carefully checking your luggage. 
After luggage check up and filling some papers you are welcomed to enter Oman. The whole procedure is kept in a friendly atmosphere. The bus arrives to Ruwi Bus station in Muscat. You'll find lots of hotels near the station starting from 80 euro per night! Which is a joke for the standard they offer! We were looking for a cheap one that's why we drove to Mutrah hotel (taxi was 5 Euro from the Ruwi Bus Station). Taxis in Muscat are cheap but remember to always agree the price before you get in. 
It was much cheaper to book the hotel via internet. At the reception they had much higher prices and they didn't want to negotiate. So we have literally booked the room via internet standing at the reception desk, as it was cheaper! Agoda had best prices.
We couldn't wait to see Muscat, which actually wasn't fun at all.