Fuerteventura is a stunning island with not only over 150 km of white sand beaches but also beautiful natural landscapes. The climate remains pleasantly mild throughout the whole year, making Fuertaventura a great winter holiday destination. The island is quite windy, as the name states itself – Fuerteventura means 'STRONG WIND'. Here is an island flash on top places not to be missed and best things to do in Fuerteventura.
If I was to recommend where to stay – I'd definitely say Corralejo (the north side of the island)! South of the island is very touristic, overloaded with dense hotel infrastructure. Best way to explore the island is by renting a car, although local transport is quite well developed, especially between major cities. The island is famous for aloe plantations and aloe vera cosmetics which you can buy in local shops. 
The Canary Islands were formed by volcanic eruptions millions of years ago. That's why the islands are dominated by lava soil and volcano craters landscape. I am absolutely fascinated by volcanoes, so this was a magnificent destination for volcano hiking, although Lanzarote offered much more lava ashes and hiking trails. There are few volcano hikes in Fuerteventura, which are a great idea for a day-tour without a guide. 
Cheap/free outdoor things to do in Fuerteventura:
Firstly go for a volcano hike in Fuerteventura – there is a great trail from Corralejo to Lajares. You can also catch a bus on the way back.
Secondly spend a day on a nudist beach – there's plenty of them around the island.
Walk the sand dunes in Parque Natural de las Dunas de Corralejo.
Go snorkeling in Fuerteventura.
Try kitesurfing or surfing.
Have coffee in one of the local surfing bars.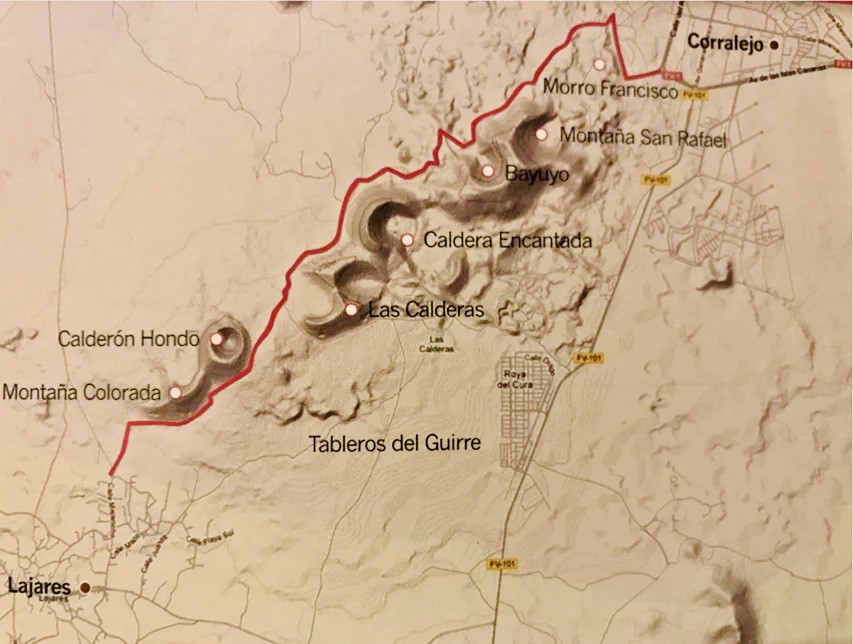 Discover more things to do in Fuerteventura at WHAT TO DO IN, including a great events callendar – What's ON in Fuerteventura this week?
Where best to stay in Fuerteventura?
Corralejo town – in my opinion best place to stay in Fuerteventura. It is located at the very north end of the island. The main street is pretty busy with some shops and restaurants, but the town in general is not overcrowded. North part of the island is very different to a touristic south side. Corralejo is very close to an incredible National Park Sand Dunes and rocky island of Lobos. 5 minute drive from the city centre near Calle el Hierro and a small round about, there's an local street craft market with really nice handmade souvenirs, natural cosmetics and delicious traditional cuisine – cheese, vegetables, amazing fruits! Typical hotel in Corralejo offers nice private apartments with a swimming area. The north area carries most beautiful beaches of the island an fabulous night life. 
South side of the island is very touristic, Costa Calma is a bit more quiet but it's very German. However it's an amazing seaside resort which should please water sport lovers. 
Corralejo National Park - sand dunes.
Dunas de Corralejo – discover amazing sand dunes in Fuerteventura.
Parque natural de Corralejo is a protected area with gorgeous small-scale desert 🙂 These are the largest sand dunes of the Canary Islands and it's definitely one of the best spots to visit in Fuerteventura. The breathtaking sand dunes are located on the north – east part of the island, spreading near Corralejo. You'll have a great chance to try rolling down the dunes! There are number of stunning beaches along the park, some of them are fantastic for kitesurfing.
Volcanoes hiking – one of the best activities to do in Fuerte.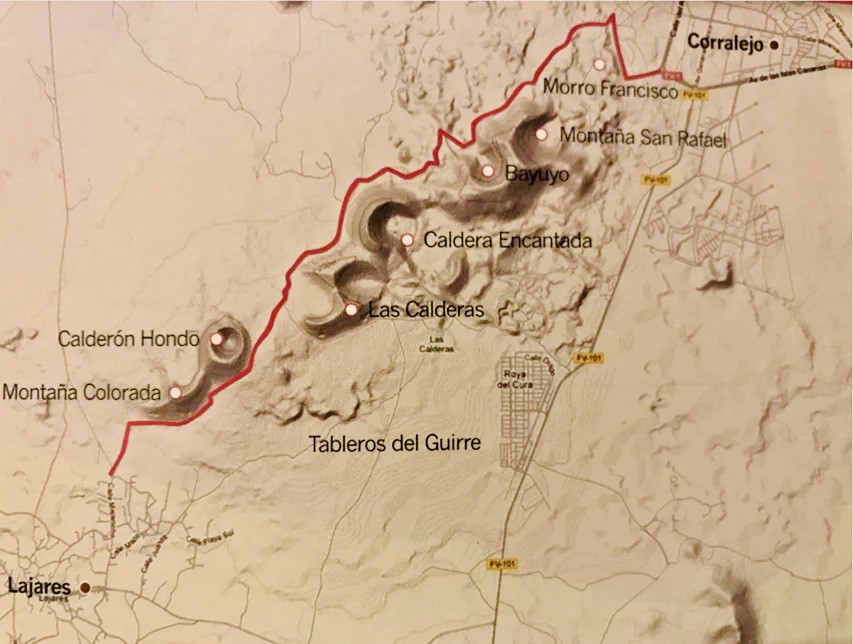 Calderon Hondo Volcano – it's been 135 000 since the fire went out but the colour still remains lively. Calderon Hondo is an amazing volcano hike! Take a route from Corralejo to lajares which leads through number of calderas and mountains. I took a bus which dropped us near Lajares. From there I started trekking toward Corralejo. In Lajares there's a lovely surfing bar on the start of the trail, no better day to begin with a great coffee. The whole route is about 12 km and if you are not feeling fit enough to climb each volcano, there are trekking paths around the volcanoes.
Day trip to Lobos Island, located short distance from Corralejo.
One of the best things to do in Fuerteventura is taking a day-trip to Lobos Island. Ferry tickets to Lobos Island are available from every local tourist office. If you are traveling to the island, taste freshly cought fish. Ask in the restaurant what's the fish of the day and for menu of the day (menu del dia) – very popular across Spain. This is usually a separate small menu/a fresh option for the day. You can also enjoy tapas, small portions of the main courses, which gives a chance to taste some more options of a local cuisine.
Try diving and watersports. Water sports are extremely popular in windy shores of Fuertaventura. You can see kitesurfing almost on every beach but surfing is even more popular. That's why you'll find small surfer bars and even Surf map available in tourist offices and restaurants (www.Surfermap.com). Try to immerse yourself in the depth – Turquoise water makes snorkeling and diving very popular in whole Fuertaventura and there are plenty of diving centres on the island. I chose Deep Blue Diving Centre near Puerto del Rosario, which was a wonderful experience – I highly recommend this centre. 
Discover local festivals in Fuerteventura.
Kite Festival (November), Half marathon in Dunas de Corralejo (Novemeber), International Blues Festival (October), Surf Festival (Septemeber), Pedal at FuerteBike (September), Fiesta de Corralejo (July), Fuerteventura en Musica (July), San Juan bonfires (June), Corralejo Carnival (March).
Montana de Tindaya – the holy mountain of Fuertaventura. You need to check with two goverment offices (Corralejo and Puerto del Rosario) if it's possible to hike the mountain. Unfortunately, in December 2019 it wasn't. There are rectrictions to hike this area, as the owner does not give a permission to enter his territory.
Also take a drive along the cost from Corralejo to El Cotillo which leads through an amazing scenery. El Cotillo is a nice fisherman and craftsmen village with amazing wild beaches. El Cotillo is a small town with a scenic ocean view and el Toston lighthouse located 2 km north the town. If you planning to visit the beach for catching some tan – remember, most of the beaches in Fuerte are nudist 🙂
Visit La Oliva – previous capital of Fuerteventura.
Visiting La Oliva town is among top best things to do in Fuerteventura! La Oliva – used to be a capital of the island before Puerto del Rosario. It's a quiet town that lives on agriculture, it's famous cheese and also olive trees. There's one of the most famous traditional market – Mercado de las Tradiciones' – with local products and handicraft. It's opened from 10am to 2pm and only one or two days a week (so better check before you go there!).
Even if you don't fancy museums, there is still one worth seeing – Centro de Arte – Casa Mané. It is much more than an art centre, because it's a great piece of cultural art, located in a historic place, with a pleasant relaxing atmosphere among palms and cactuses. It's a perfect place for a coffee break and discovering a magnificent sculptural work. Entrance fee is 5 Euro with opening times are Mon-Friday 10.00am – 5.00 pm. Sat 10.00am – 2.00pm.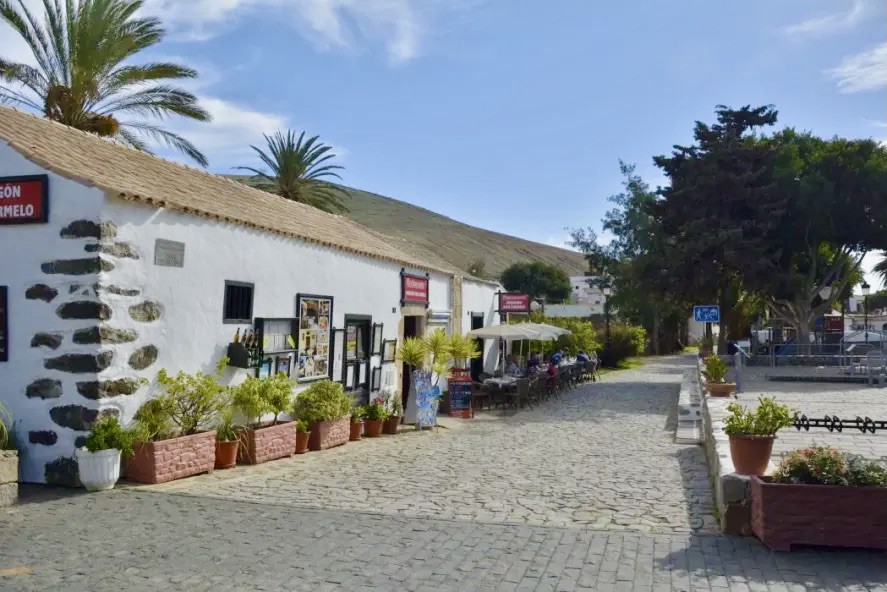 Betancuria – is a must destination to visit in Fuerteventura. It's a small town with a gothic style Cathedral Santa Maria de Betancuria. Betancuria is a lovely town with amazing restaurants and atmosphere, so you should check it out when traveling in the region. Also remember to take a long walk through the tiny streets of the upper part of the town.
Check more adventures across Canary Islands and Mallorca.
Southern part of Fuerteventura.
South of Fuertaventura is still purely wilderness of nature. Peninsula de Jandia – located on the south of the island, with its highest peak Zarza (807m). This is a place where you can also plan some hiking adventures.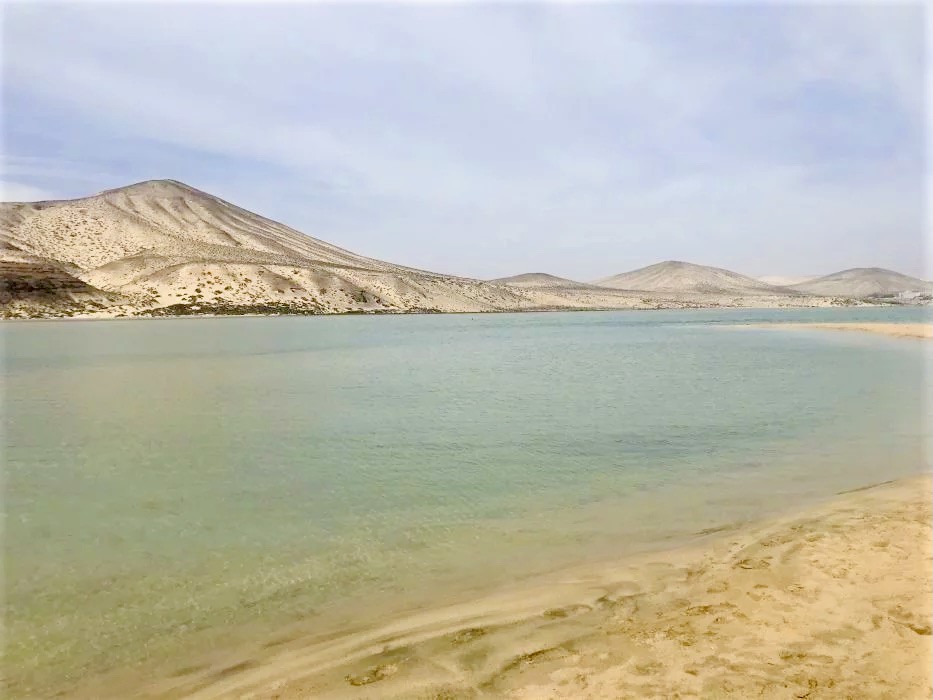 El Cofete – situated in one of the most isolated parts of the island offers virgin landscapes of the surrounding mountains.