There are hundreds of stunning castles in Europe and each has its own style and beauty, so my choice is more to inspire rather than rate these heritages. I listed 10 most beautiful castles in Europe, each built in characteristic and unique style. All the places are well worth visiting, not only because of the heritage and rich history behind the walls, but as a great destination for a day trip with plenty of things to do in the neighburhood. Some of them would be known worldwide – like impressive Alhambra Palace in Spain or Versailles Palace in France – most visited attraction in Spain.
DID YOU KNOW:
The oldest castle in Europe is based in France  – the Château de Doué-la-Fontaine (also known as Motte de la Chapelle) is dated back to year 950.
Only in Germany there are over 25 000 castles.
France has more than 40 000 castles!
Belfast castle – Northern Ireland.
Located on the slopes of Cave Hill Country Park in north Belfast. Although there are plenty of impressive, historical castles out there, I want to present this one in the first place, as it surprised me with its unique and charming design. The original Belfast castle was built in the 12th century by Normans, although after it was burned down it was built as a new castle rather than being rebuilt. It is open to the public daily with a Visitor Centre, antiques shop and a restaurant, with an outside seating, where you can enjoy a wonderful view over Belfast and a lovely garden with a fountain. Very easy to get there, convenient parking in the shade of the castle. And of course – great spot for wedding occasion.
Belfast is a world famous city and adventure. There are plenty of extremely interesting sights to visit, don't skip the Titanic Museum, Whiskey Factory Tasting and Black Cab tour – check my experience. 
Malahide castle – Ireland.
It's probably Dublin's most popular historic landmark. Malahide Castle and Gardens attracts foregin and hundreds of local visitors, as a great destination for a day-trip 🙂 Only Howth would be slightly more crowded on a sunny day! So, bear in mind the place might be a little busy during the weekend. This exceptional medieval castle was built in the 12th century. It was owned by the Talbot family for over 800 years! There are lovely botanical gardens worth visiting and a famous souvenir and fashion boutique shop – Avoca – which is one of the best home brands. Malahide castle is definitely one of the most beautiful castles in Europe.
Malahide castle is easily accessible by bus, train and car. It's located only 12 km from Dublin on the north side.
BUS: Take Dublin Bus number 42 from Dublin City.
TRAIN: The DART travels to Malahide Rail Station, which is a short walk from the castle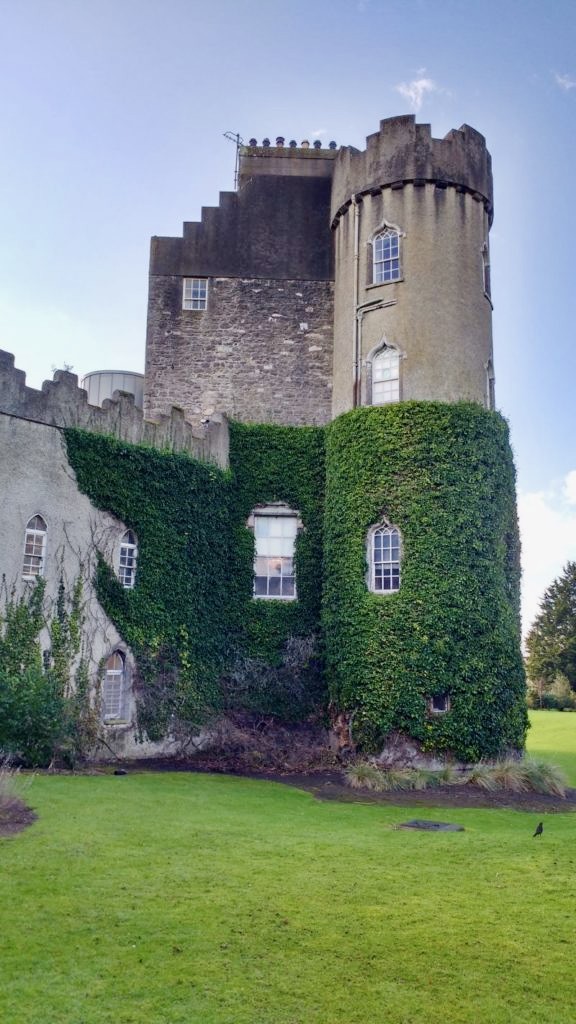 Accommodation in Dublin is highly expensive - I know since I live there - check most affordable options with great locations:
Alhambra – most visited monument in all of Spain.
Rather a palace than a castle, Alhambra is hiding a huge piece of Spanish history. Alhambra dates from the 9th century and it's probably the one of the most magnificent castles in Europe.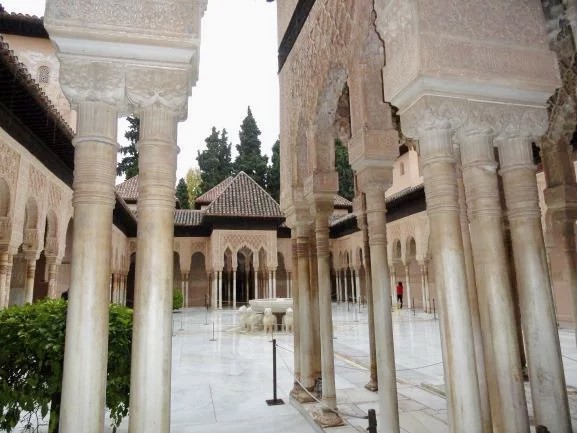 Originally it was created for military purposes. Alhambra got this name because of its reddish walls (in Arabic, qa'lat al-Hamra' means Red Castle). It's located on the top of the hill al-Sabika, west side of Granada. The beauty of the place is almost undescribable. Spend few hours exploring this amazing structure. The best perspective view of the palace is accessible from the other side of the hill. You will find numerous small cafés with terraces situated above the cliffs.
Top rated and most popular Alhambra, Granada Tours!
Krasiczyn Castle – Poland.
This Late Renaissance castle lays in the south-eastern corner of Poland and it's a magnificent medieval heritage. It's one of the most beautiful European castles. It now performs as a heritage with stunning garden/park but there's also a hotel with beautiful horse stable. There is an entrance fee (around €5) for a castle tour.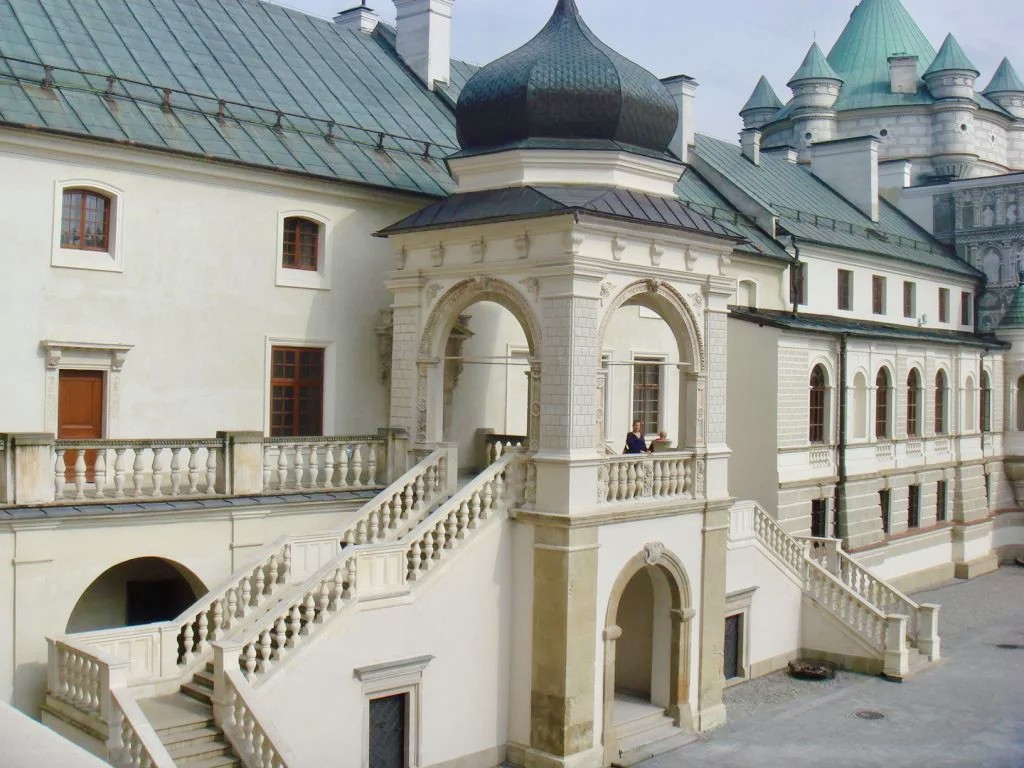 Lazienki Krolewskie (Royal Baths) – Warsaw, Poland.
This beautiful park with Royal castle, art gallery and botanical gardens is located in the heart of Warsaw – the capital of Poland. It's one of the most beautiful castles in Europe. Hundreds of people gather every day during spring and summertime to listen to piano performances. Chopin concerts are the most popular attraction performed beneath the monument of this great composer.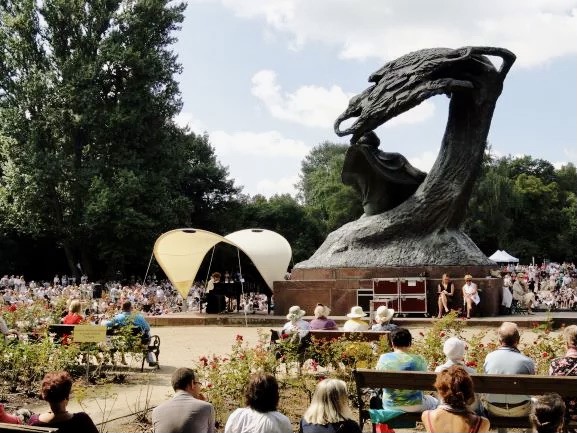 Unforgettable evenings with Frederic Chopin can be followed here: timeforchopin.eu (ticket around 14 Euro).
There are also free alfresco recitals taking place every Sunday at Royal Lazienki Park in summertime. 
More information on: warsawtour.pl Fall in love with Warsaw 😉
Wilanow Royal Palace – Poland.
It's a wonderful baroque yellow royal residence, which you absolutely have to visit while in Warsaw. This royal palace is located in the Wilanow district of Warsaw – the capital of Poland, only 10 km outside the city centre. It's easy accessible by bus from any point in Warsaw. This magnificent heritage has survived both World Wars. The Wilanow Palace was used as a summer residence in the 17th century by King Jan III Sobieski, whose museum is inside the palace. The entry ticket is about €5.
The Palace becomes a magic during Christmas time when the walls and the garden are coloured by lights. Christmas lights usually last from December till February, but be aware during a busy Christmas time the queues are enormous! Tickets (4 Euro for adults).
Best accommodation options in Warsaw - my hometown.
Well, probably the most famous Polish castle in Europe. This 13th-century Gothic castle is the largest brick castle in the world. It's absolutely magnificent, very special to me, as my family comes from Malbork 🙂 So I probably might have seen a bit more of the castle that is accessible for regular visitors.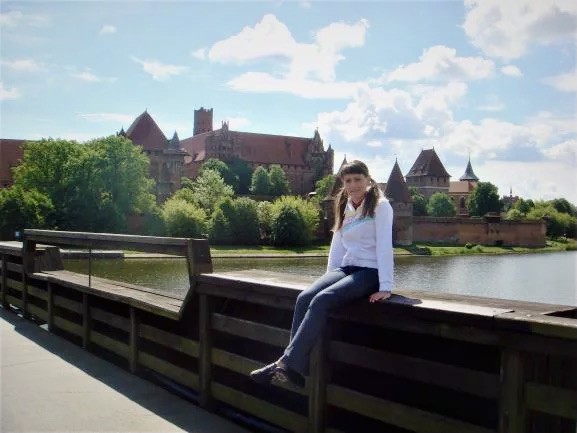 You can capture a panoramic view of the castle from the other side of the river Nogat.
The castle dates back to the 13th century and was built by the Teutonic Knights – German Roman-Catholic crusaders. Malbork castle is located in the north of Poland, about 30km from the Baltic Sea coast. The unique architecture places the castle among one of the most beautiful castles in Europe.
Eastwell Manor – County Kent, England.
One of the most beautiful places I have been to in England. I had the pleasure to win a scholarship in England, so aside from the research framework we organized a number of trips around County Kent. It's hard to believe how beautiful this is English countryside, with local farms, stylish restaurants and festivals. One of the greatest local festival was a classic and vintage motor cars event. Summer of classic car events usually runs in August and September. People from all over England drive to display or sell their classic shiny vehicles. It's a fantastic picnic day with lots of games and facilities organized for visitors.
Chateau de Fontainebleau – France.
This is one of the most interesting destinations near Paris. It's an overwhelming palace located 65 km southeast of Paris. The château welcomes around half million visitors per year. The rooms that date from the 16th century are among the most breathtaking in France. There are 1530 rooms in the château and 4 museums where you can find the Marie Antoinette's Turkish boudoir, the imperial theater of Napoleon III and Napoleon I's opulent throne room.
Palais de Versailles – Paris, France.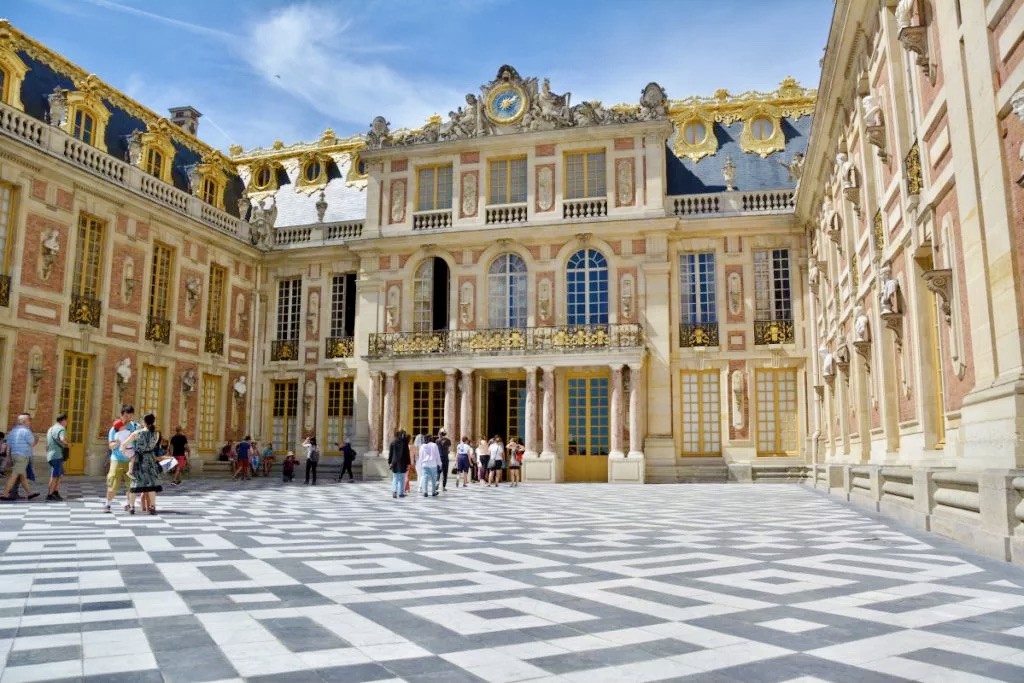 Palais de Verailles – A symbol of the French monarchy. It's definitely a destination for a one-day trip, especially if you want to spend the afternoon in the impressive royal gardens. The history of Versailles is strongly associated with the figure of Louis XIV. He took the role of an architect and built a masterpiece of the chateau and the surrounding forest.
Louis XV did not spent major time in Versailles but often resided at Fontainebleau. After his death Versailles entered a long period of neglection. In the late 18th century Louis XVI organized a huge wedding ceremony in Versailles. His wife – Marie Antoinette – made it her exclusive domain. Versaille remained mostly untouched during French Revolution, it was closed during II world war to reopen and remain greatest world attraction. Check below for best tour options and combined tickets.
Versailles Palace - book one of the top tours and skip-the-Line.