Ice baths were one of the most popular traditions in the past times, especially in northern countries. The popularity of winter swimming has increased rapidly in the last few years and has even become a new sports discipline. Apart from the fact that winter/ice swimming is a great outdoor adventure, it is a low time-consuming activity, easily accesible, relatively cheap and can be very beneficial physically and mentally. If you are in good general health the short-term whole-body cold exposure can bring significant benefits. Studies have suggested that ice swimming has a wide variety of health benefits including changes in hematological and endocrine function like amelioration of mood disorders and general well-being, boosting your immune system, cooling you down, relaxation and many more. Starting from wide beaches through rocky coastal spots – find out about the best swimming spots in Dublin!
Best swimming spots in Dublin
I have to place it on the top – this is my favourite, most stunning and best swimming spot in Dublin. Probably one of the longest beaches there, located in the north side of Dublin near famous Malahide. When the tide is low the beach uncovers kilometres of sandy wilderness. If you hit the beach early in the morning you might even see people riding horses in the water. There is a free, convenient parking place next to Portmarnock Hotel. Check the location here.
If you drive the coastal road Malahide direction from Portmarnock beach, there are lots of swimming spots on your right. Although there is a rocky shore the spots are very convenient for swimmers. A lot of people go there for a night swim.
Located a little outside Dublin north direction but worth going if you are looking for a safe swimming spot. It's a long beach with good facilities in the area – parking spaces and changing rooms are easily accessible just near the beach. Lots of people do kayaking there. Skerries is a coastal town with a little cozy cafe just near the beach.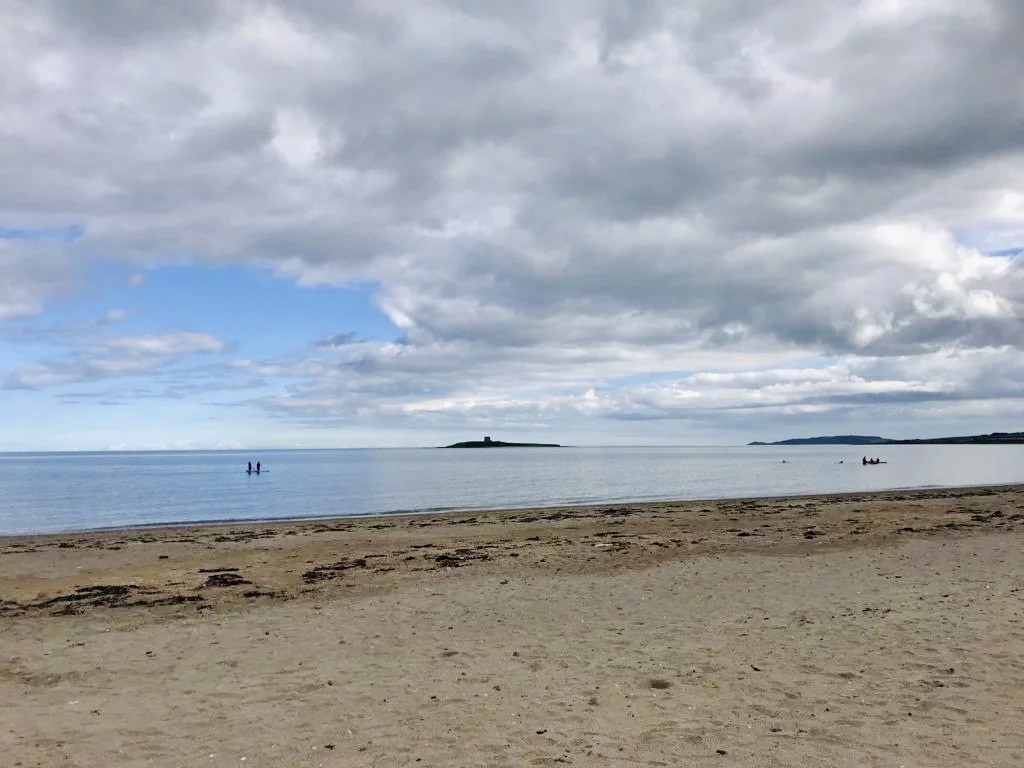 Near Pembroke in Dublin city.
Located in Sutton, on the way to Howth peninsula. Not many people know about this stunning beach, while it offers a beautiful sandy coast, where you can safely swim as the place is served by a lifeguard.
That is probably a spot I would recommend at first sight. The whole infrastructure allows you to step into the water in a safe and enjoyable way. This is probably one of the best-organized swimming places in Dublin with a great diving platform. So don't be surprised if you see a lot of people swimming around.
Dollymount Strand and Bull Island
Probably one of my favourite spots, as not too crowded and the beach is endless. There are two ways to get to the Bull Island and one is through the Wooden Bridge. There are enough parking spaces and while taking a walk toward the beach you'll see – Ladies bathing shelter and Men's bathing shelter, that are totally separated. Great place for all water sport, windsurfing, kitesurfing and any kind of kites!
Howth: Binn Éadair in Irish, coming from the word headland. It's a small fishing village and a great spot for a day cliff walk and swimming adventure, although you have to be a little more careful here on the cliffs! Rememeber to find the right spot, it is not allowed to jump from the cliff whenever you decide to. Howth Cliff walk is a very nice loop, where you can meet incredible wildlife like dolphins and seals. There are also many tiny stony beaches between the cliffs.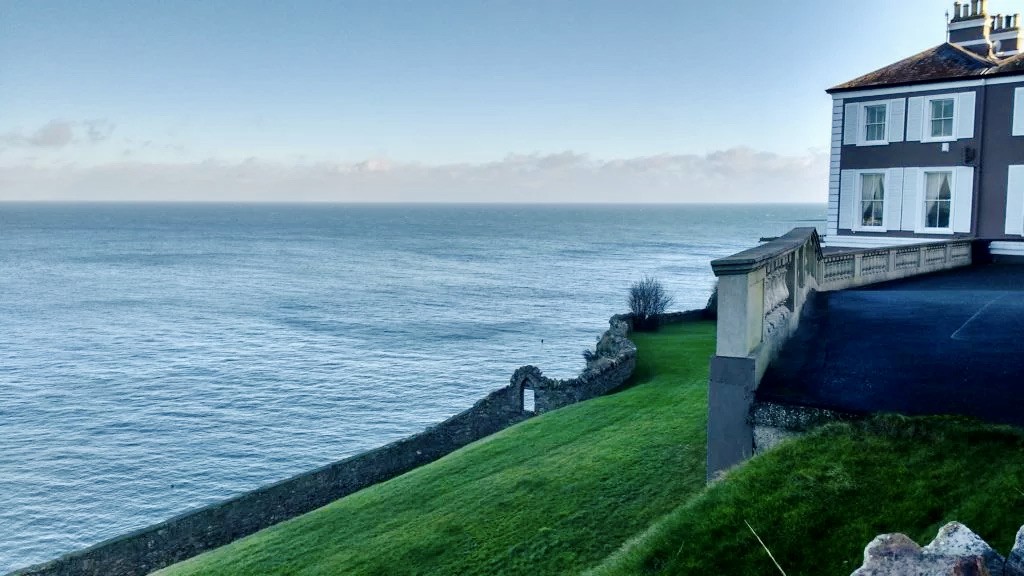 Is it safe to swim in outdoor spots in Dublin?
This is a very wise question! Apart from the fact you should always be extremely careful when swimming in the sea for a number of reasons. Before visiting swimming spots in Dublin for a bath take few good advices:
Check the tide – it is very likely the tide might change within a few hours on a number of spots in Dublin.
Bathing situation in each swimming spot in Dublin: sometimes bathing may be temporarily banned due to water tank overflows that may couse harm to swimmers or due to increased levels of bacteria in seawater, etc.
Check local news! At the end of 2020 Sandymount strand was caked in algae sludge, making the beach unwalkable and the bay unswimmable.
Try to take a companion for a swim, it is always advised not to be alone in the sea, just like in the mountains. Remember the Irish Sea is very cold and although you may feel refreshed by cold water at the start it may cause different reactions in your body, crampons, speed up your breath, etc.