Adventurous things to do in Italy depending on a region.
ITALY – a country of rich diversity, where every region has it's own identity, flavour and dialect. I've always found Italy to be a place of unparalleled charm and endless intrigue. It will be difficult to explore every corner of this unique country in one trip – so you need to decide which part will be your travel destination and I'll guide you through best things to do in Italy:
the north mountain and lake scenery (Dolomites, Garda lake),
Tuskany, Florence, Naples, Rome – the heart of Italy,
The bottom of the shoe peninsula – Calabria and Pulia region,
epic Sicily,
wild Sardinia.
Did you know: 90% of the population living in the country was born in Italy!
Its rich history, vibrant culture, and delectable cuisine make it a must-visit destination for any global explorer. The country offers a true abundance of experiences that can cater to every taste — from the history enthusiasts seeking stories steeped in antiquity to the gastronomes on the hunt for their next exquisite meal.
What makes Italy such a worthwhile destination. Join me for sun-drenched vineyards, wander through its ancient ruins, bask in the splendor of its art-filled cities, and indulge in its mouthwatering culinary offerings.
Each aspect brings its unique flavor, contributing to the intoxicating blend that is Italian culture.
Buckle up as we embark on an exciting journey through Italy's most captivating attractions to choose your itinerary for Italy. Whether you're planning your first visit or looking to rediscover Italy from a fresh perspective, my guide will provide you with plenty of inspiration.
ATM's: Easily accessible, but the country is cash-friendly. In small towns or islands you better have cash!
LANGUAGE: Italian, people speak English in big cities, but in non-touristic areas you will struggle.
PUBLIC TRANSPORT: doable and quite developped, so you will have no problem traveling between your destinations by bus, train, tube (Rome). This does not apply to Sicily or Sardinia – if you want to explore the islands you will need to rent a car – but these were one of my best trips and best places I've seen in Italy.
SAFETY: Italy is overall safe, I would be more careful in Naples and Rome, some parts of those cities have negative reputati
BEST TIME TO VISIT: Winter months are less crowded and definitely less expensive. Some of the fascinating things to do in Italy – check for inspiration below.
Italy's rich history, diverse landscapes, and exquisite cuisine make it an ideal destination for any type of traveler.
Cities like Rome, Venice, and Pisa offer unique blends of architectural marvels, ancient history, and vibrant culture.
Tuscany and the Amalfi Coast (extremely popular tourist regions in Italy) provide breathtaking natural beauty, charming towns, and exceptional food and wine experiences. Read my post on the alternative options at the Tuskany coastline, equally attractive but half-cheaper: Monte Argentario – the rocky Tuskany's Peninsula.
Lake Como offers tranquility, stunning panoramas, and outdoor adventures.
Italian culinary delights range from hearty pasta in Bologna, authentic pizza in Naples, to irresistible gelato that can be found in every part of the country.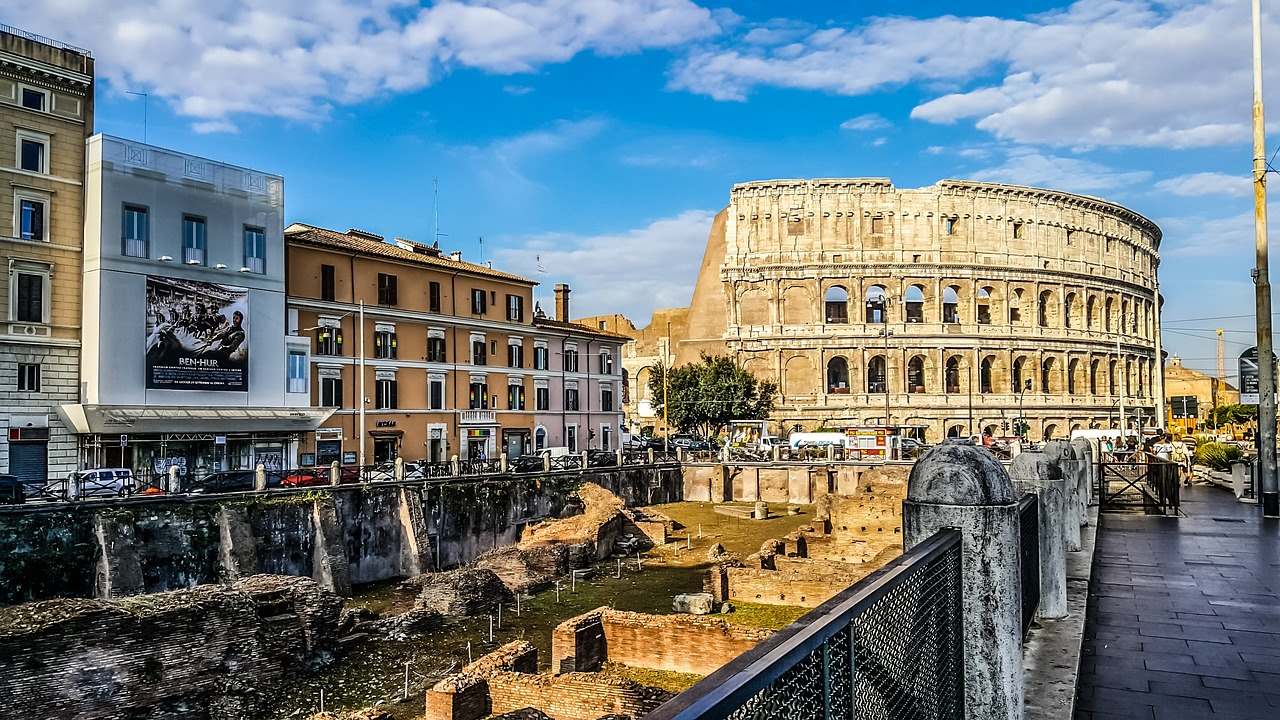 Unraveling Rome: Delving into Italy's Ancient Heart.
Often referred to as the line between southern and northern Italy, the ancient city of Rome is a treasure trove of architecture and captivating tales of bygone eras. At every corner, travelers are greeted with remnants of a glorious past, each narrating its unique story.
When in Rome, every journey invariably leads to the Colosseum, an iconic symbol of the city's imperial might and a UNESCO World Heritage Site. As you stand before this architectural marvel, you can almost hear the roar of the crowd and feel the thrill that once reverberated through this grand amphitheater.
A short stroll away, the Pantheon awaits. This magnificent structure, with its colossal dome and central oculus bathing the interior in a soft celestial glow, never fail to leave me in awe. The sheer scale and architectural mastery demonstrated here serve as a testament to the innovative spirit of the Romans.
Venturing deeper into Rome's heart, I recommend strolling charming cobblestone lanes until you stumble upon hidden piazzas that radiate an enchanting aura. Each turn is sure to reveal delightful surprises — from bustling trattorias serving delectable Roman fare to quaint shops brimming with artisanal crafts.
Don't forget to toss a coin in the famous Trevi Fountain!
Your tour of ancient Rome wouldn't be complete without stepping foot into Vatican City. When you cross into this tiny sovereign state, you will immediately be taken aback by its grandeur. Aside from all Vatican museums, the imposing St. Peter's Basilica dominates the skyline, its interiors housing priceless works of Renaissance art. But it's Michelangelo's frescoed masterpiece adorning the Sistine Chapel that never fails to truly leave me spellbound.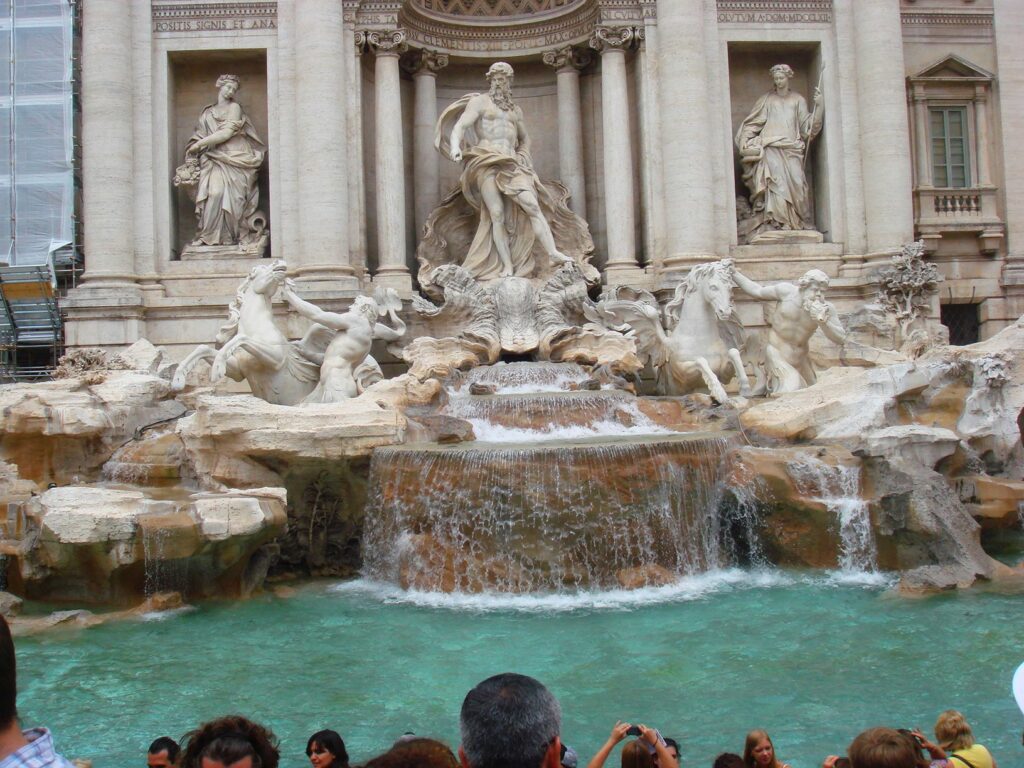 Under the Tuscan Sun: Exploring Vineyards and Villages.
An irresistible allure of Tuscany — a region known for its spellbinding landscapes, rich cultural heritage, and scrumptious food and wine.
Here, every winding road leads to an adventure, every hilltop boasts a picturesque village, and each vineyard holds the promise of a sublime wine-tasting experience.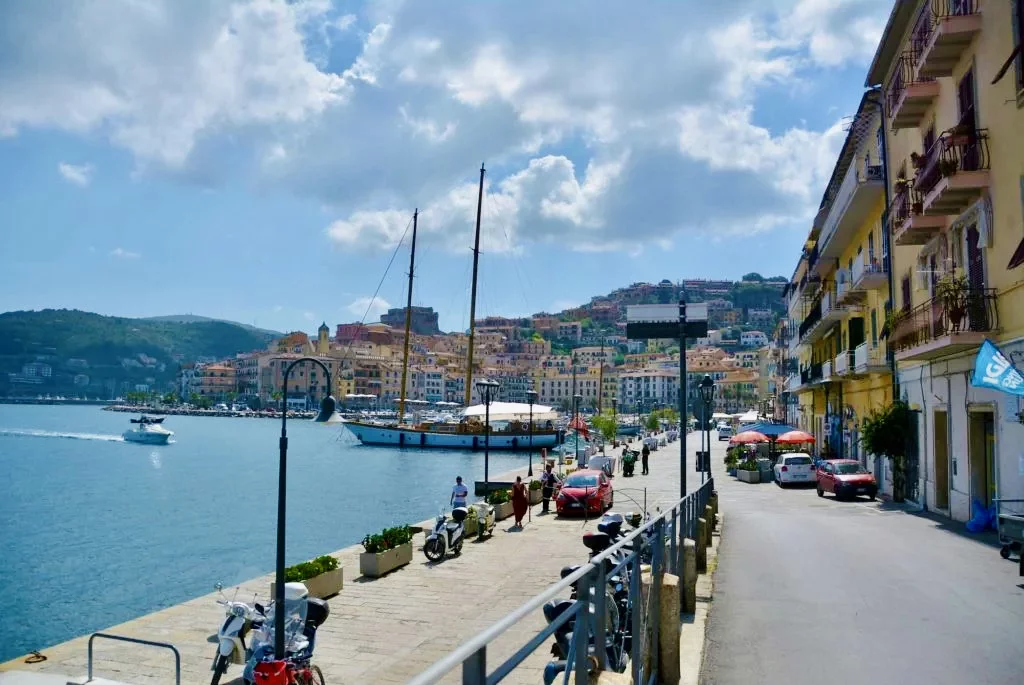 In the heart of Tuscany, you'll find rolling hills adorned with cypress trees and cloaked in vineyards, where the world-renowned Chianti is produced. For me, exploring these vineyards is like stepping into a dreamy postcard.
But it's not just the views that are intoxicating; wine enthusiasts will be captivated by the opportunity to sample some of Italy's finest wines, learn about their production process, and perhaps even adopt a vine. Tuscany is also the perfect place to go on a guided food tour.
Tuscany isn't just about wine and food, though. It's also about all the villages and small towns are brimming with history and charm. Whether it's the medieval towers of San Gimignano, the Renaissance splendor of Pienza, or the thermal baths of Saturnia, each locale offers a unique slice of Italian life. Walking through their narrow cobbled streets feels like stepping back in time. Below looks like Almafi Coast?? Nope – it is Monte Argentario– a hilly magnificent island in the Tyrrhenian sea in the Grosseto Province. That tiny city-port will amaze you!
The most unforgettable things to do in Italy are the islands – Sicily and Sardinia – top rated travel destinations but what's important – if well planned can be budget friendly! Jump to my posts for detailed Italy travel guide.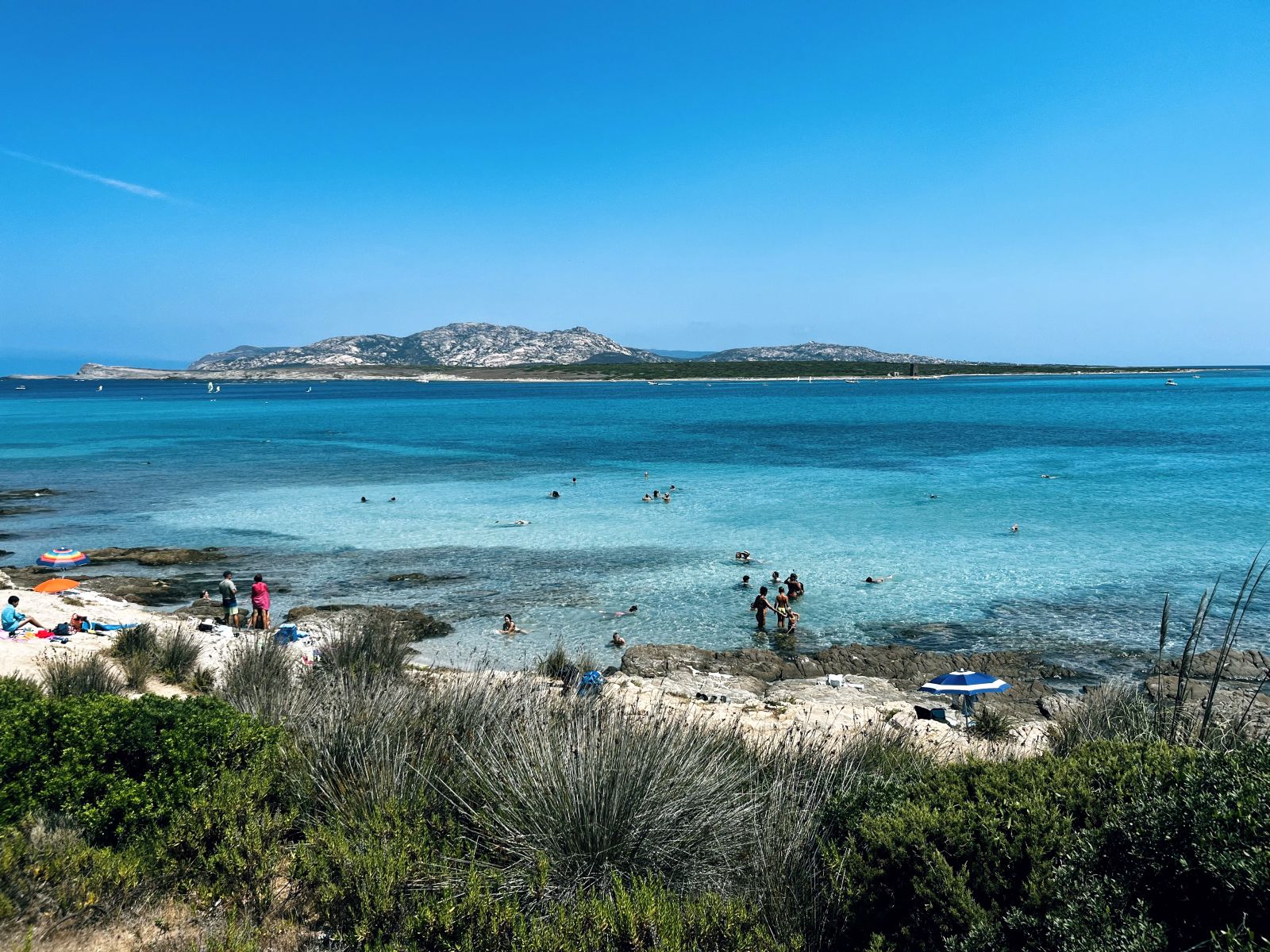 Sardinia – the wild hinterland. Sardinia with its intriguing beauty was always
Read More »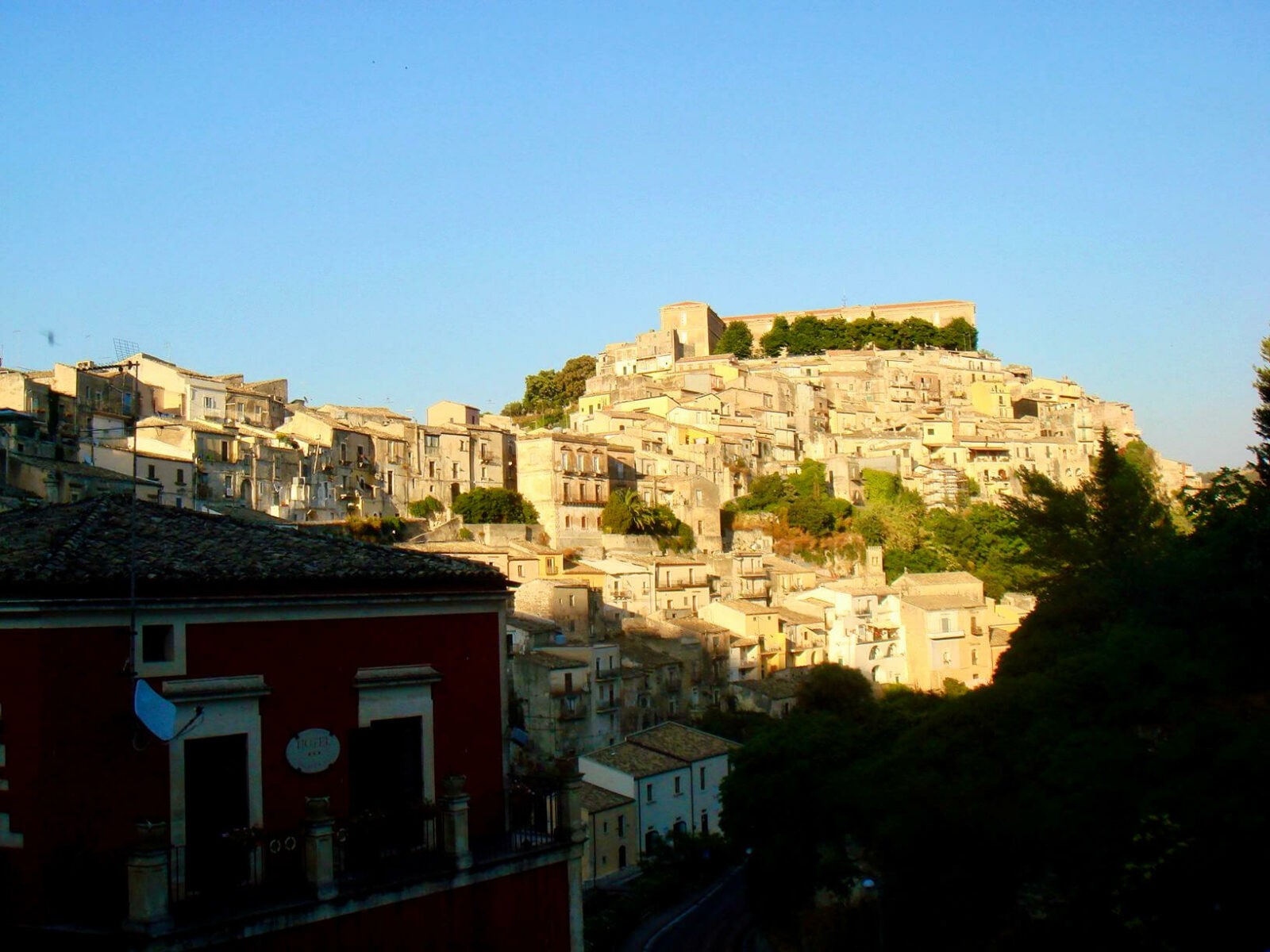 Ragusa, Sicily – one of the most amazing cities I have ever
Read More »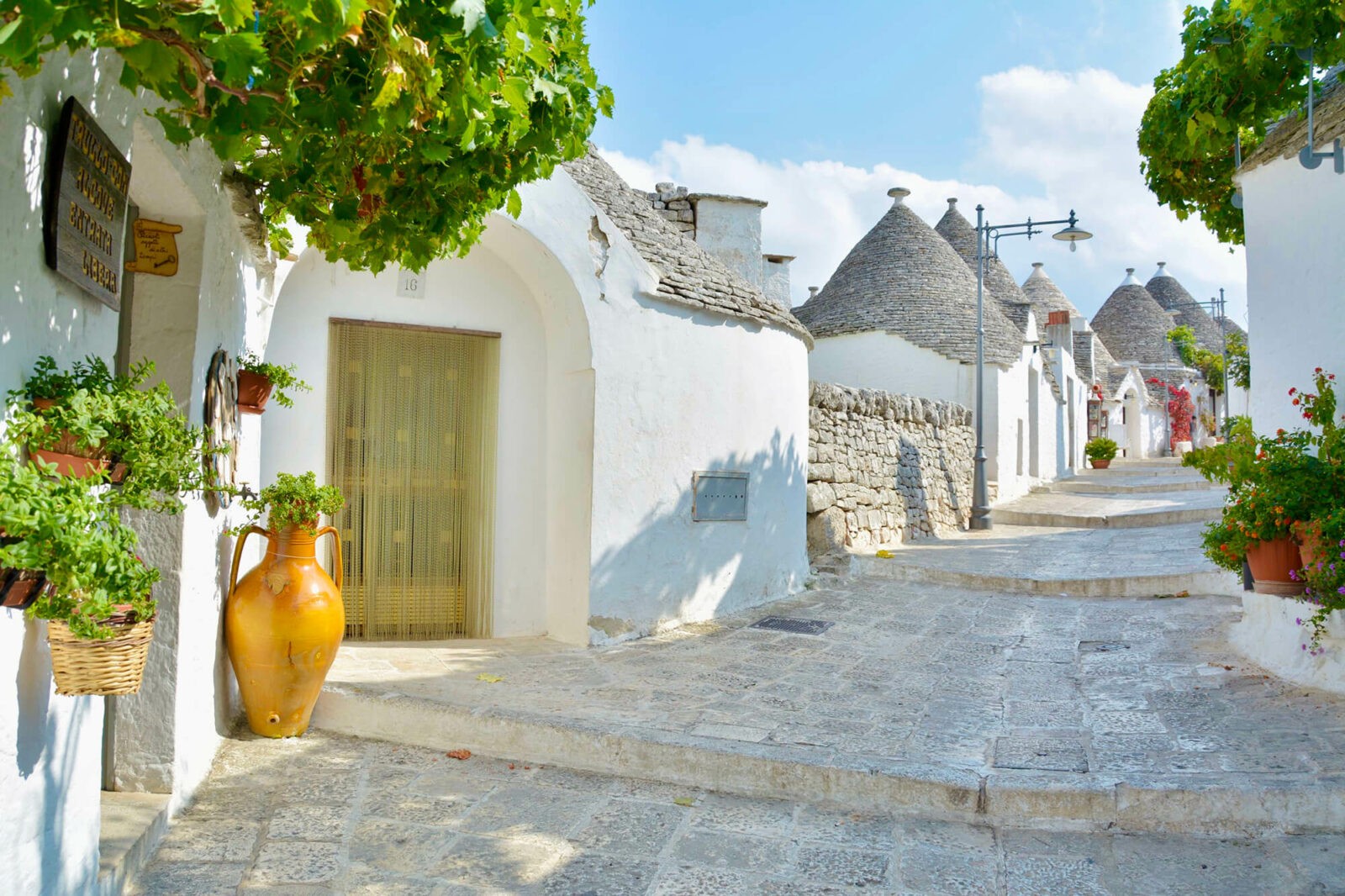 Each region of Italy is immeasurably different. There are so many fascinating
Read More »
Venice Unmasked - Discovering the City of Canals.
Venice — a city suspended on water, where streets are replaced by canals and cars by gondolas, is an enchanting destination like no other.
The first thing that strikes many people about Venice is its quietness. With no motorized traffic to disturb the peace in the cintry centre, all you can hear there is the gentle lapping of water against ancient brickwork and the distant serenade of a gondolier.
As you hop onto one of these traditional boats for a relaxing gondola ride and glide through the winding waterways, you can marvel at the centuries-old palazzos that line the canals. Their pastel facades reflect in the shimmering waters — a sight that feels almost ethereal. Taking this type of a boat tour and floating down Venice's Grand Canal is one-of-a-kind experience that I recommend with all my heart!
When in Venice, it's also worth visiting the Piazza San Marco (Saint Mark's Square), often described as "the drawing room of Europe." The square buzzes with life, framed by architecturally stunning buildings that bear witness to Venice's opulent past.
Standing tall in this magnificent ensemble is Saint Mark's Basilica — a masterpiece of Italo-Byzantine architecture with its glittering mosaics and intricate domes. Nearby, Doge's Palace recounts tales of Venetian doges and their ducal power.
But there's more to Venice than its iconic landmarks. As you venture into less-trodden paths, you can stumble upon quiet neighborhoods or "sestieri," each with its unique charm. From Cannaregio's bustling fish market to Dorsoduro's bohemian vibe filled with art galleries and chic wine bars — discovering these hidden corners offers a deeper insight into Venetian life.
As night falls, Venice takes on an even more magical guise. The soft glow of lamplight dancing on the canal waters creates an ambiance that is both romantic and mysterious. It's in these moments that I truly appreciate the timeless allure of this unique city — a place where history and modernity coexist harmoniously amidst tranquil canals and grandiose architecture. Top ranked and booked Venice tours:
Coastal Charms: The Spellbinding Beauty of Amalfi Coast.
Extremely popular Almafi Coast. Look no further than the picture-perfect towns clinging to steep cliffs, azure waters kissing golden beaches, and verdant terraces laden with lemon groves. The Amalfi Coast is a genuine feast for the senses!
The first stop I recommend is Positano, arguably the most photogenic town on the coast.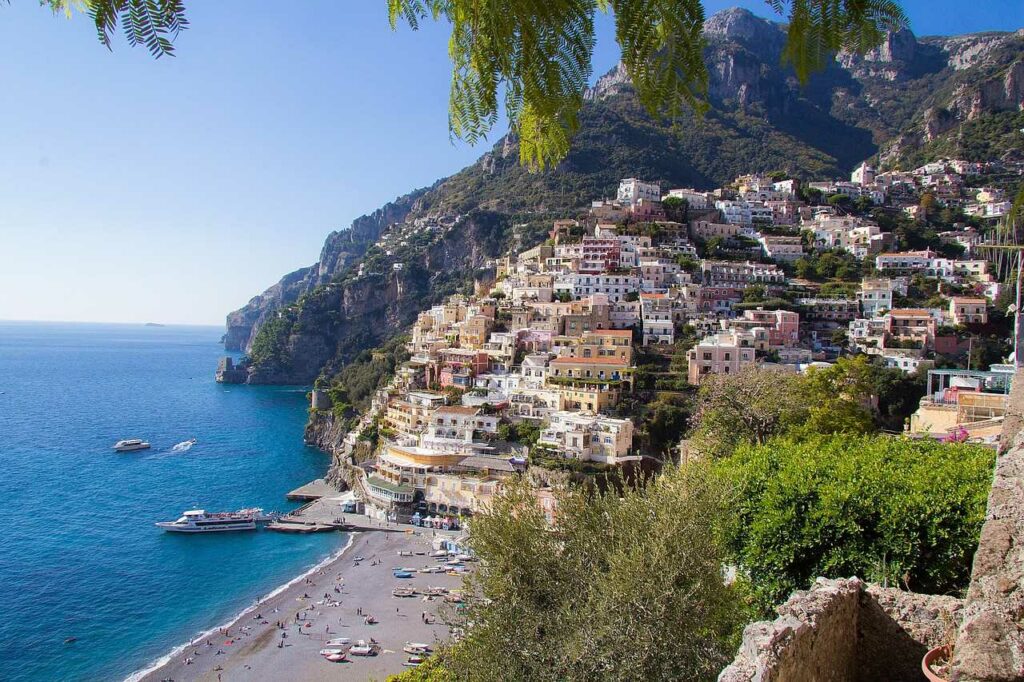 As you wind down its narrow alleys, pastel-colored houses stacked atop each other create a vibrant mosaic against the backdrop of deep blue sea. The pebbled beach invite you to soak up the Mediterranean sun while enjoying a refreshing limoncello, a local lemon-infused liqueur, and the rugged landscapes of the coast.
LIMONCELLO is a traditional Italian liqueur made from lemon zest. It has a distinct, vibrant citrus flavor that is both tangy and sweet. The taste is refreshing and perfect for those who enjoy citrus-based drinks.
Limoncello is a versatile beverage that can be enjoyed in various ways. Some people prefer to drink it straight, chilled or on the rocks, to savor its original taste. It can also be mixed into cocktails like lemon martinis or as an ingredient in mixed drinks, adding a bright and zesty twist.
Next, you should head to Ravello, one of Amalfi's beautiful towns, perched high above the sea. This serene place is a world away from the coastal bustle. The highlight here is Villa Rufolo, with its stunning gardens offering panoramic views that seem straight out of a postcard. Sitting on a stone bench overlooking the vast expanse of cerulean waters, I savor this moment of tranquility amidst stunning natural beauty.
The town of Amalfi itself is an exploration in history and architecture. Its impressive Duomo stands guard over the bustling piazza, while narrow streets lined with artisanal shops tempt me with their wares – from handmade ceramics to fragrant soaps made from locally-grown lemons.
But it's not just about charming hill towns; the Amalfi Coast also boasts some incredible nature trails. As I you trek along "The Path of Gods," you are rewarded with breathtaking vistas at every turn — cliffs plunging into sparkling seas, verdant valleys dotted with quaint hamlets, and endless sky meeting water at the horizon.
Pisa: Beyond the Leaning Tower.
An Italian vacation wouldn't be complete without visiting one of the country's most famous attractions — the Leaning Tower of Pisa. This iconic structure, tilting precariously yet standing firm, strikes a pose against the clear Italian sky.
But Pisa is so much more than just its celebrated tower and tourist attraction.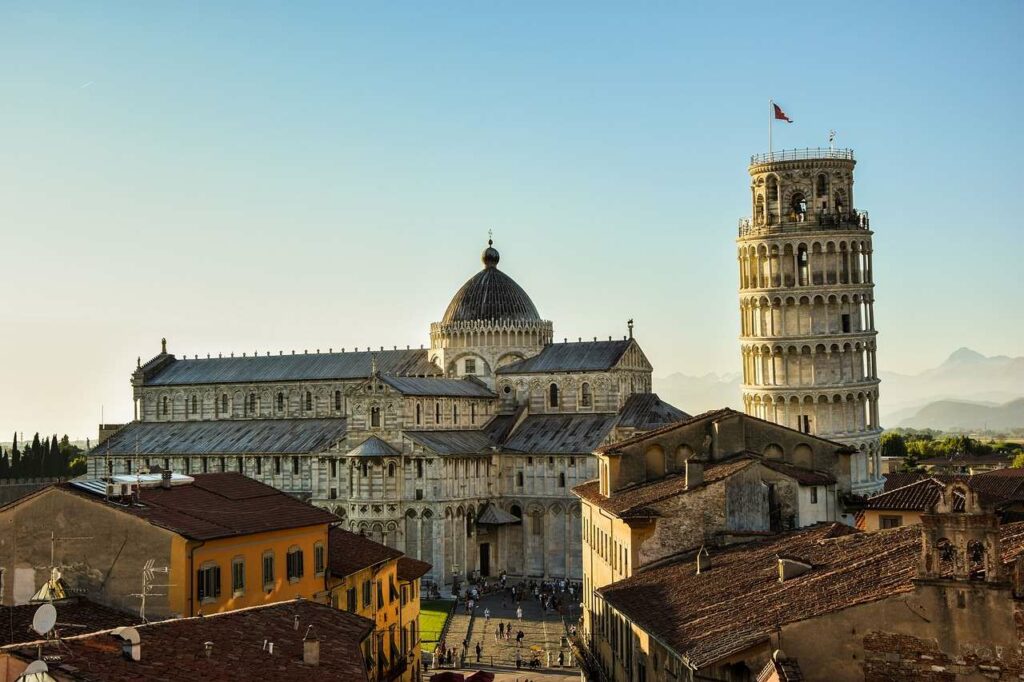 Moving past the swarm of tourists in Piazza dei Miracoli, where the tower along with the stunning Pisa Cathedral and Baptistry reside, I venture into the heart of Pisa. Here, a different side of this vibrant city unveils itself. Its narrow medieval streets lined with beautiful historic buildings and bustling cafes buzz with local life, offering an authentic taste of Italian culture.
The Arno River, flowing through the city, is flanked by charming old houses painted in warm hues. As you stroll along the riverside at sunset, watching gondolas glide gently down the river under Ponte di Mezzo, you'll be captivated by the city's romantic allure.
While exploring Pisa's lesser-known attractions, you can come across Knights' Square or "Piazza dei Cavalieri." This historic square is home to some of Pisa's most important buildings including the Palazzo della Carovana and the Church of Santo Stefano dei Cavalieri. Each structure holds its unique history, echoing tales from Pisa's illustrious past.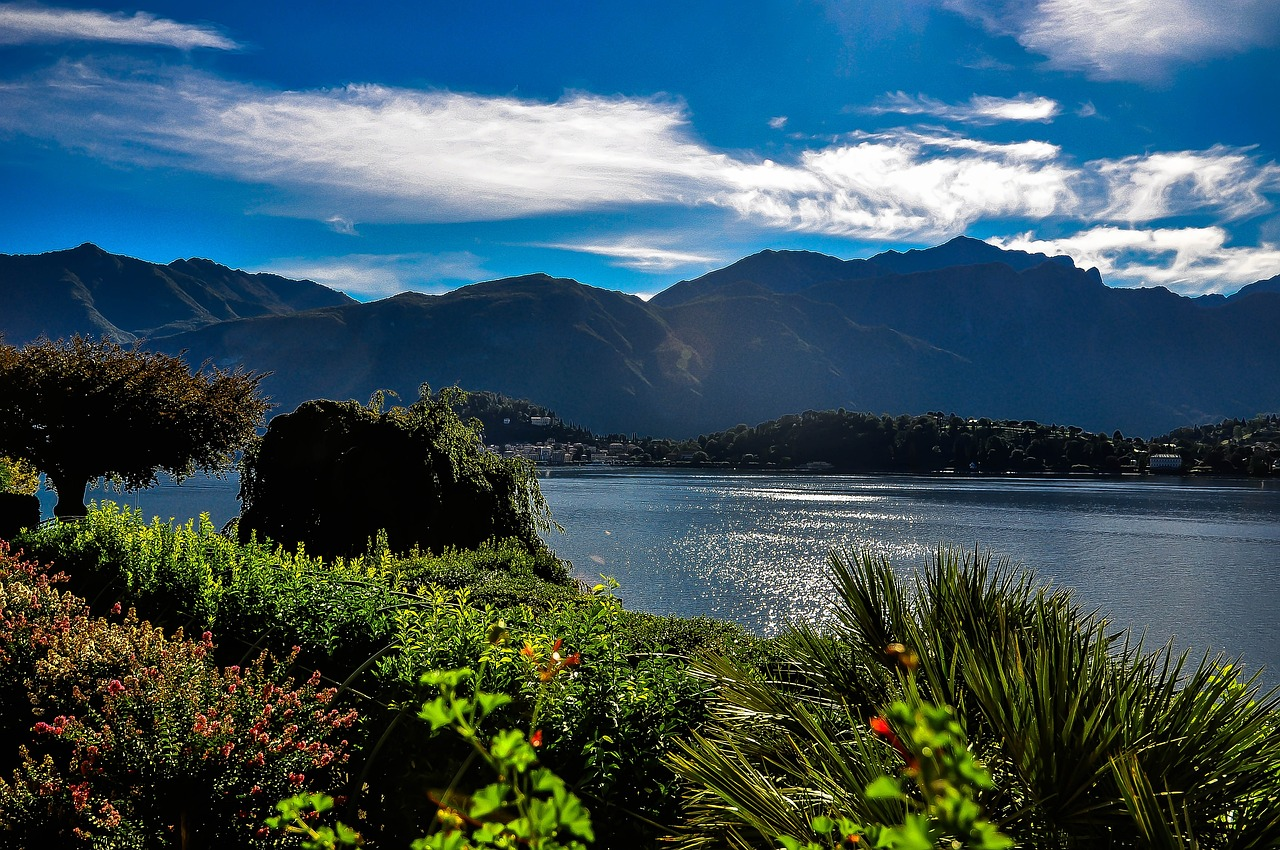 Lake Como: Italy's Paradise.
When you get tired of the famous Italian riviera, art museums, tourist attractions, and wine, you can take a day trip to Lake Como. Known as Italy's most glamorous lake, Como offers a serene respite from the hustle and bustle of city life — a place where time seems to slow down, allowing you to truly appreciate each moment.
The first sight that greets me is the shimmering expanse of water stretching out to the horizon, its surface mirroring the changing hues of the sky. Nestled along these tranquil shores are charming villages with terracotta roofs gleaming under the sun.
Bellagio, often dubbed as the "Pearl of Lake Como," can be your first stop. As you meander through its cobblestone lanes lined with chic boutiques and alfresco cafes, you'll be lured by the intoxicating scent of blooming flowers wafting from manicured gardens. The panoramic view from Punta Spartivento, where Como splits into two branches, leaves me breathless.
Beyond its picturesque towns, visiting Lake Como is also an opportunity to try different outdoor adventures. From hiking trails that offer spectacular vistas to exhilarating water sports on crystal-clear waters — there's never a dull moment here. However, if you're a hiking lover, I recommend leaving Lombrady and Como for Sardinia, which offers a true abundance of supreme hiking trails.
And for everyone seeking a more leisurely experience, a boat ride on the lake is a must!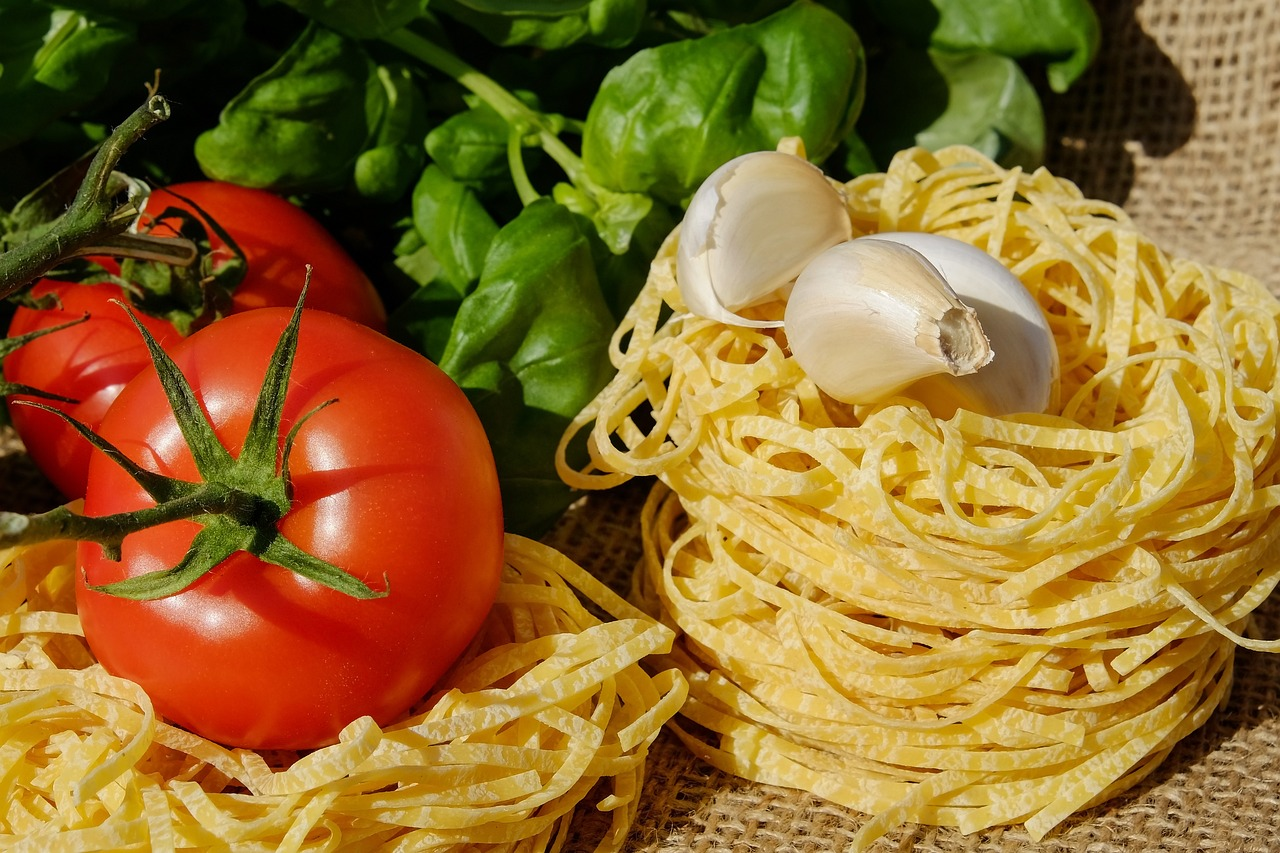 Savoring Italy's Culinary Delights.
If there's one thing I've realized during my travels, it's that Italy's love affair with food is deeply woven into its cultural fabric. From the bustling markets brimming with fresh produce to family-run trattorias serving age-old recipes, every culinary experience here is a celebration of life.
Important notice – in many parts of Italy the restaurants close during the day to reopen at 6-7pm. That leaves travelers on a long fasting ;))) however, in most supermarkets there is a small deli where you can buy pizzas, focaccias, mozzarella sandwiches, olives, etc. 
For instance – Bologna is often hailed as Italy's food capital. Here, you can indulge in a hearty plate of tagliatelle al ragù — fresh pasta ribbons tossed in a rich meat sauce that is a far cry from what most know as "spaghetti bolognese."
Next on my list is Naples, the birthplace of pizza. Walking into an old Italian pizzeria equals being greeted by the warm aroma of baking dough and melting mozzarella. One bite into the thin-crust Neapolitan pizza, topped with creamy buffalo mozzarella and fresh basil leaves, and you'll be convinced that this is how pizza should always taste.
But Italian cuisine isn't just about pizza and pasta. In coastal regions like Sicily or Liguria, seafood takes center stage. Whether it's a rustic fish stew cooked in white wine or delicate squid ink pasta — each dish is a testament to Italy's diverse culinary landscape.
And let's not forget the country's gelato — an iconic sweet treat that has won hearts worldwide. As you sample different flavors from pistachio to stracciatella at a local gelateria, you'll understand why Italians take their gelato so seriously.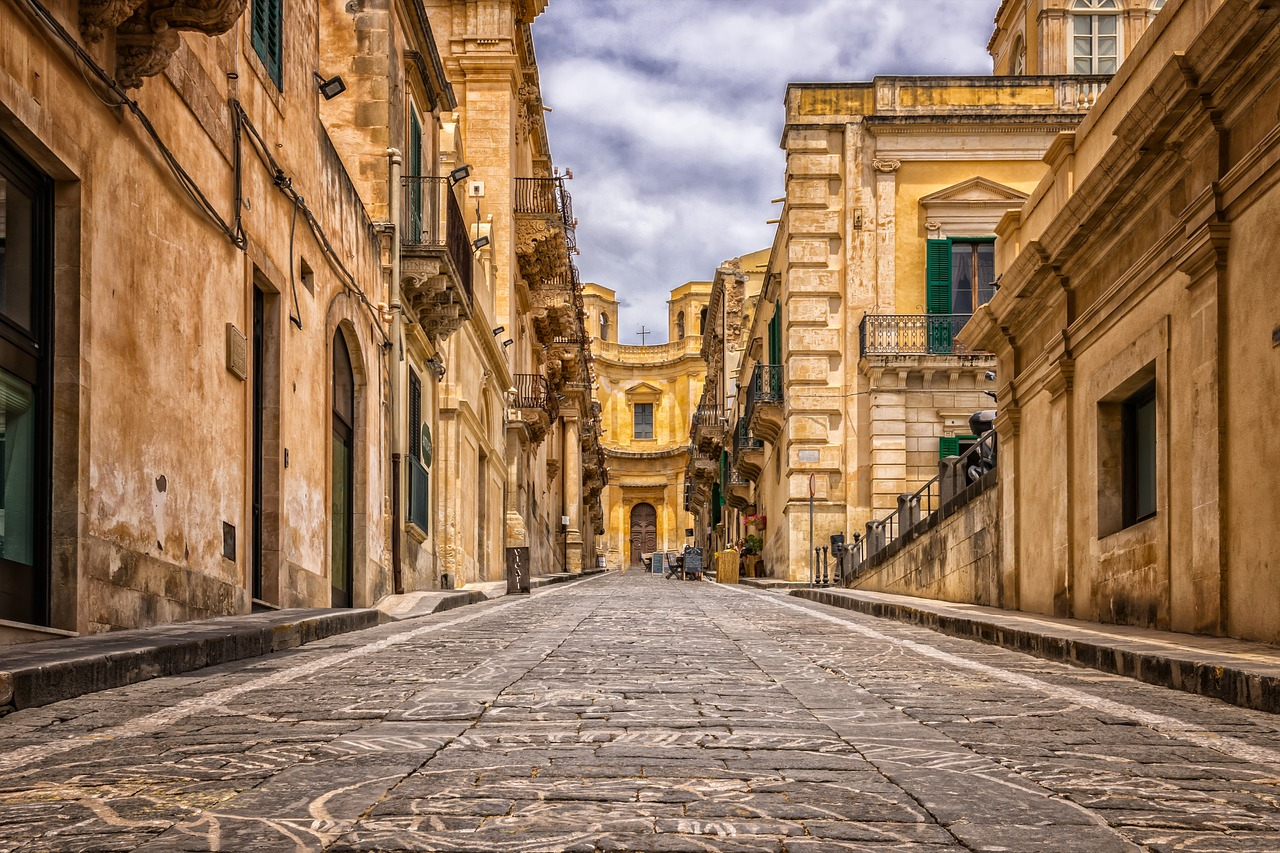 Italy – is an endless adventure..
Italy, as a land of rich history, picturesque landscapes, and delicious food, offers an infinite wealth of experiences for travelers.
From its iconic historical sites in Rome and Pisa, the romantic canals of Venice, the rustic charm of Tuscian vineyards, to the breathtaking beauty of the Amalfi Coast and Lake Como, every corner holds a unique story. Meanwhile, Italian cuisine adds a delightful culinary dimension to the journey, further enriching the country's allure.
Whether you're a history buff, a nature lover, a foodie, or an adventure seeker, Italy caters to every travel palate, making it a timeless destination worth revisiting!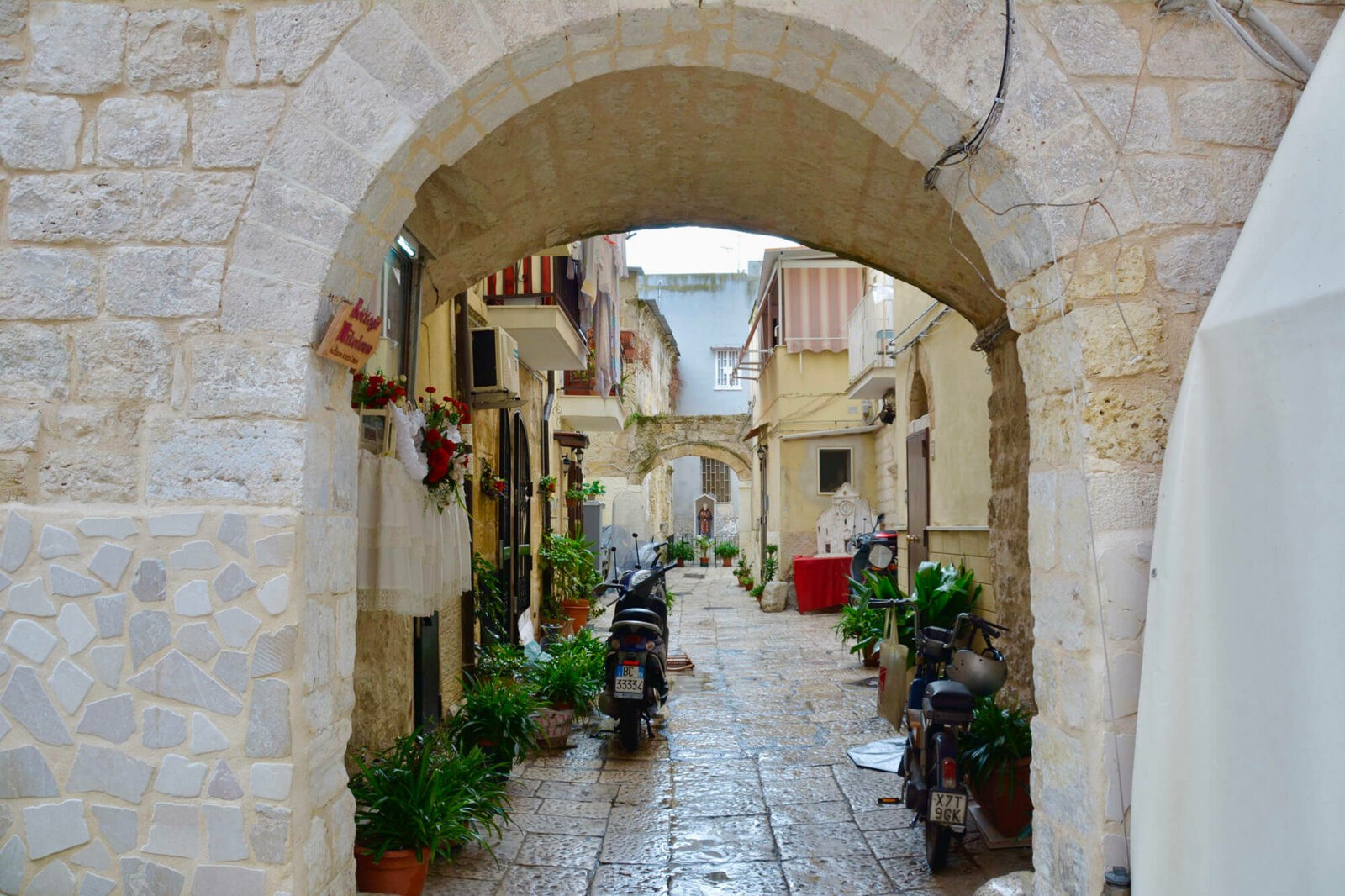 Bari is the regional capital of Puglia, Italy also known as Apulia.
Read More »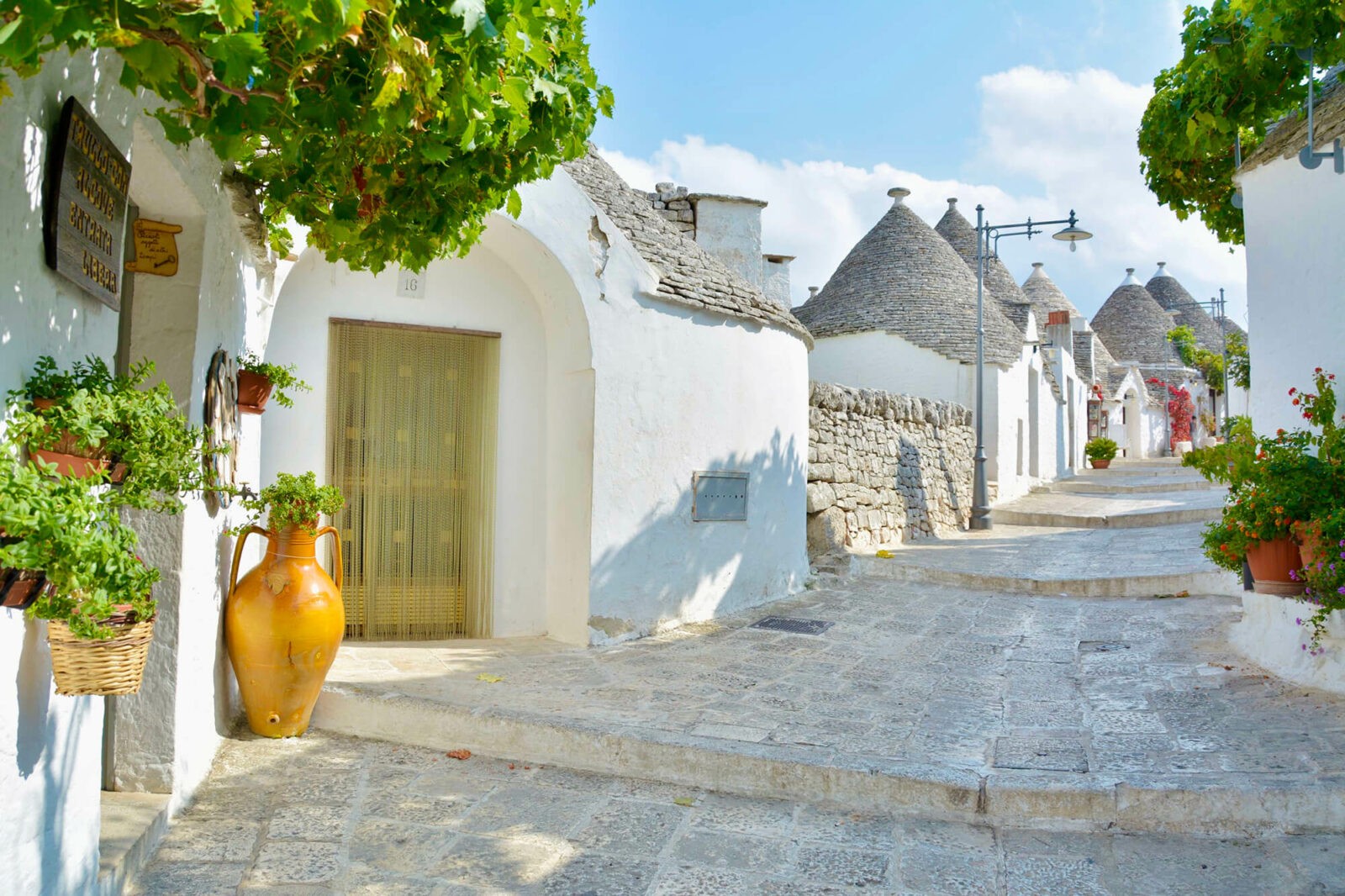 Each region of Italy is immeasurably different. There are so many fascinating
Read More »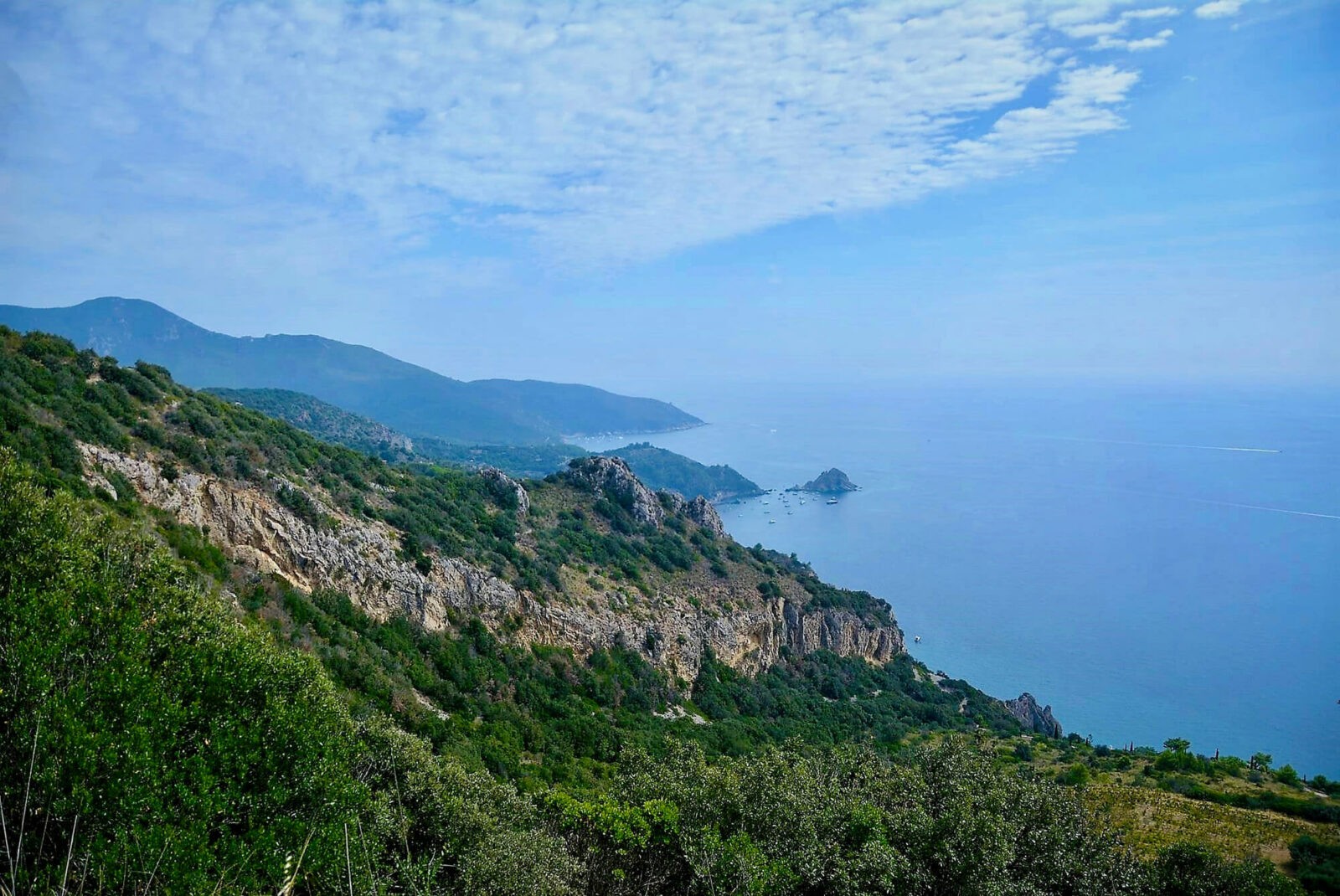 Italy travel – Tuscany. Monte Argentario – is a hilly island in
Read More »