Little Corn Island is one of the kind tropical island paradise. If you are hoping to visit an exceptional, untouched, chilled piece of white sand land this is the right place. Since a lot has improved in terms of local transportation, it becomes much easier to embark on these two wild islands. Here is 5-day adventurous travel guide to Little Corn Island, including everything you need to know before getting there and getting to know the island.
How to get to Little Corn Island?
Gettin to Corn Islands before covid was a bit of a hassle. Years ago there was almost no reliable information on how to get to the island. My trip to the island was one of the wildest journeys I've experienced while traveling the world. But isn't that the essence of adventurous traveling ?? Isn't it the most attractive way of experiencing people, stories, things, following unknown, unplanned and unpredictable trails?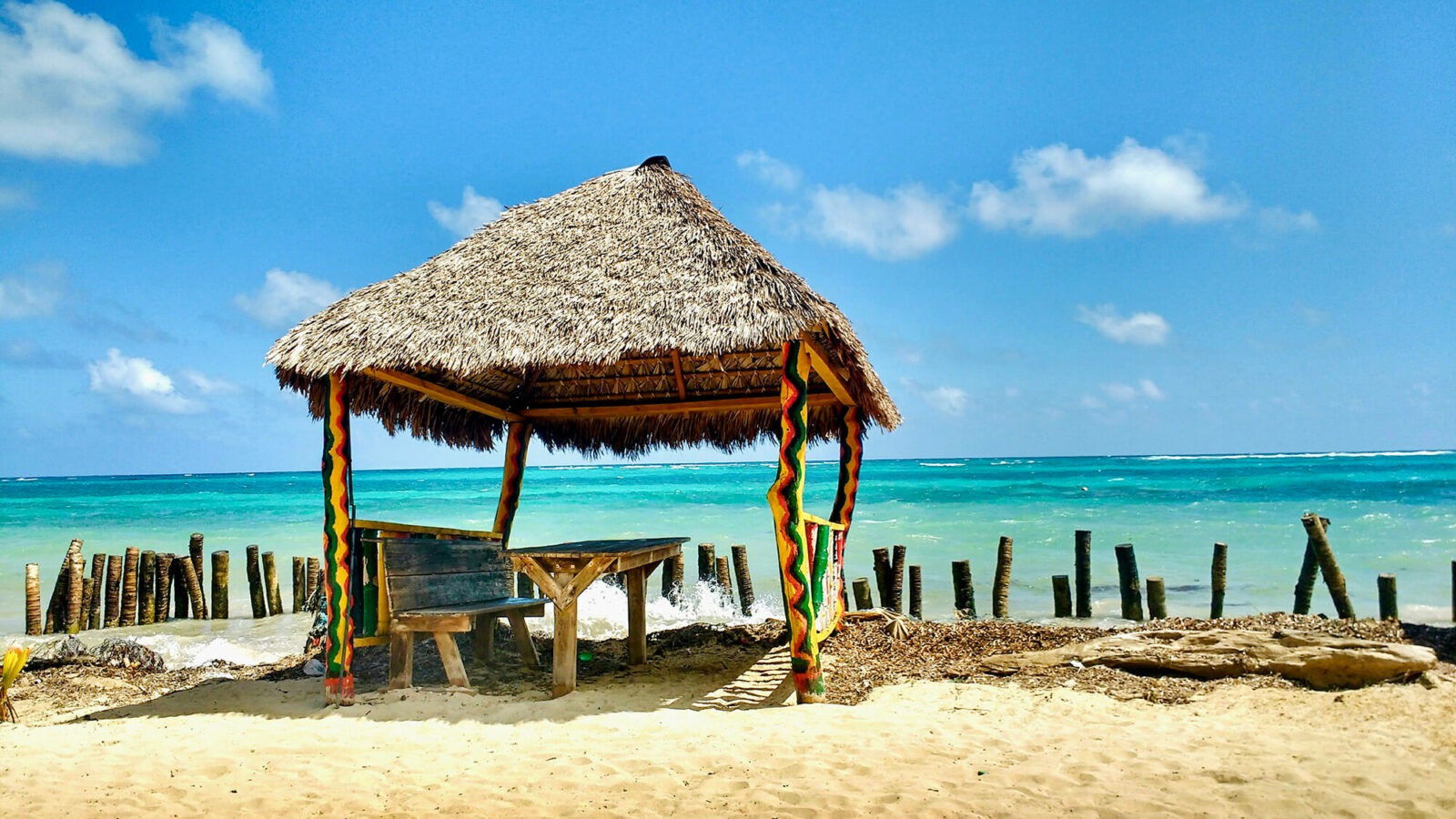 Little Corn Island is Nicaragua's best kept secret! And one of the most exceptional places to find there. Both: Corn Island and Little
Read More »
Check my full story and a detailed guide on how to get to Little Corn Island.
Nowadays with many airlines flying to Managua getting to Corn Islands is easier than ever.
OPTION 1: FLIGHT
If you are short with time the best option is flying from Managua (or Bluefields) to Corn Island by a local airline La Costena. The only way to get from Corn Island to Little Corn Island is by Panga-fast boat.
It's a half-an hour journey and the boats run few times a day. 
OPTION 2 – BUS & FLIGHT OR FERRY
If you are more flexible with time you can get a direct bus from Manawa to Blefields (7 hours bumpy ride in a chicken bus) and from Bluefields there are two options:
taking a flight to Corn Island
getting a ferry (5 hours journey – just make sure feriies are your cup of tea! The journey can be rough, although ferry transportation strandard has improved massively).
Little Corn Island - the Caribbean Paradise.
Little Corn Island is an unspoiled, exceptional piece of Caribbean paradise with white sand beaches and turquoise ocean. It's a tiny 3 kilometres island, located on the east westcoast of Nicaragua. The nearest port city is Bluefields, from where you can get a flight or ferry to Corn Island. Little Corn island is another 20 km from Corn Island. 
The time stops the moment you embark your journey in Little Corn Island. 
As soon as your Panga arrives in Little Corn Island you will see locals queuing in the port hoping to get some small money for carrying your luggage and directing you toward your accomodation. 
The island is car-free and it will take you few minutes to reach most of the stays. The island is safe, making it perfect place for families.
Travel guide to Little Corn Island.
The centre of the island life is located near the port, with number of cosy local bars and hammock beach. If you prefer more private corner you should be aiming for the north of the island with Otto Beach – the most exotic shore on this land. 
It's a 30 minute trek through a lush jungle from the small port to Otto Beach. I stayed in Dobedo Jungle Bungallows and few years back, the place was suppose to be great but in fact it was a wreck with no wifi 😉 Everything was falling apart and eventually we moved back to stay near the port. Nowadays there are few exceptional places to stay in the north of the island including Yemaya Reefs 5* luxury ocean bungallows and much more affordable Derek's Place Eco-Lodge.
There are two nearby beaches: Otto Beach (with sunbeds and a nice beach bar) and Floo Beach.
5-day itinerary for Little Corn Island.
DAY 1 – arriving at the island and staying at the port for lovely food and beach chill out. Island's cuisine is natural and delicious. Try jelly cake, coconut bread or cinnamon bread which are local specialities. You can get them in a local bakery.
DAY 2 – take a trekking through the island to the north side, it leads through a beautiful dense jungle with a great white sand beach and lagoon waters. 
DAY 3 – explore incredible underwater world of the surrounding reefs. If you haven't brought your snorkeling equipment there are few diving centres on the island. Go on a dolphine dive it's spectacular. NOTE: despite turquoise waters the visibility in the ocean around Little Corn Island isn't great. The sea is often rough and makes scuba dive less exciting than in calm crystal waters.
DAY 4 – take a beach walk around the island and interact with friendly locals. Don't miss the viewpoint in the old lighthouse.
DAY 5 – enjoy the beach life on hammocks, your favourite book and local fruits mocktail. 
Is it worth visiting Little Corn Island?
If you are looking to cut off for few days from the rest of the world and immerse yourslef in a pure jungle landscape – Little Corn island is the best direction. 
Don't be surprised with power cut offs and luck of wifi in some stays. It's a typical tropical island, still undeveloped and unspoiled by tourists. Take an adventage of it and enjoy mother nature.
Is Little Corn Island expensive?
The place is not expensive at all as for such a paradise island.
ACCOMMODATION: $15-$50 for a nice stay. There are many stays not listed on popular booking websites, so you may take a risk of booking onsite. Otherwise here are few mid-range great places to stay ($25-$50):
FOOD: There are plenty of restaurants on the island with famous Tranquilo Cafe in the port with original Central America food, smoothies and daily specials. Dinner $10-$15.
There are no cash machines on the island (only cash back is possible with fee). US Dollars are accepted on the island but just like in the whole country they have to be clean, unmarked, untorned.
Things to bring on the island.
Better to purchse before getting to the island:
flipflops
sun lotion
bug spray
rain jacket (in case showers)
hat & sunglasses
mosquito net (most of the stays will have nets)
US Dollars
snorkeling mask
water shoes
book