Hiking Quilotoa loop in Cotopaxi Province is probably one of the greatest and most spectacular trips in Ecuador. The trail is quite easy, accessible all year round, located at the altitude above 3200m – so the hight might be a little challenging.
How to get to Quilotoa by a bus?
It's very easy to get to Quilotoa. First you need to reach Latacunga – the largest nearby city from Quilotoa. There's a direct bus from Quito to Latacunga. If you're traveling from Quito airport, you need to take a bus to Quitombe terminal (ticket 2$ per person). Just when you go outside the airport terminal – there are 3 bus places: 
1. Rio Coca (central station) 
2. Quitombe – ask any driver if you need to make sure it's the right bus. And from Quitombe take a bus to Latacunga, the ride takes about 2h. Buses for Latacunga also leave Quito's Terminal Terrestre Cumandá.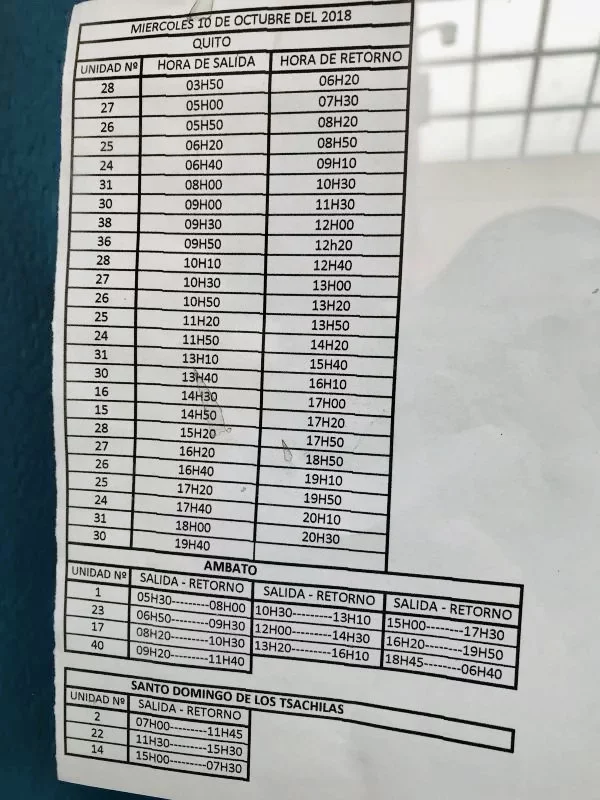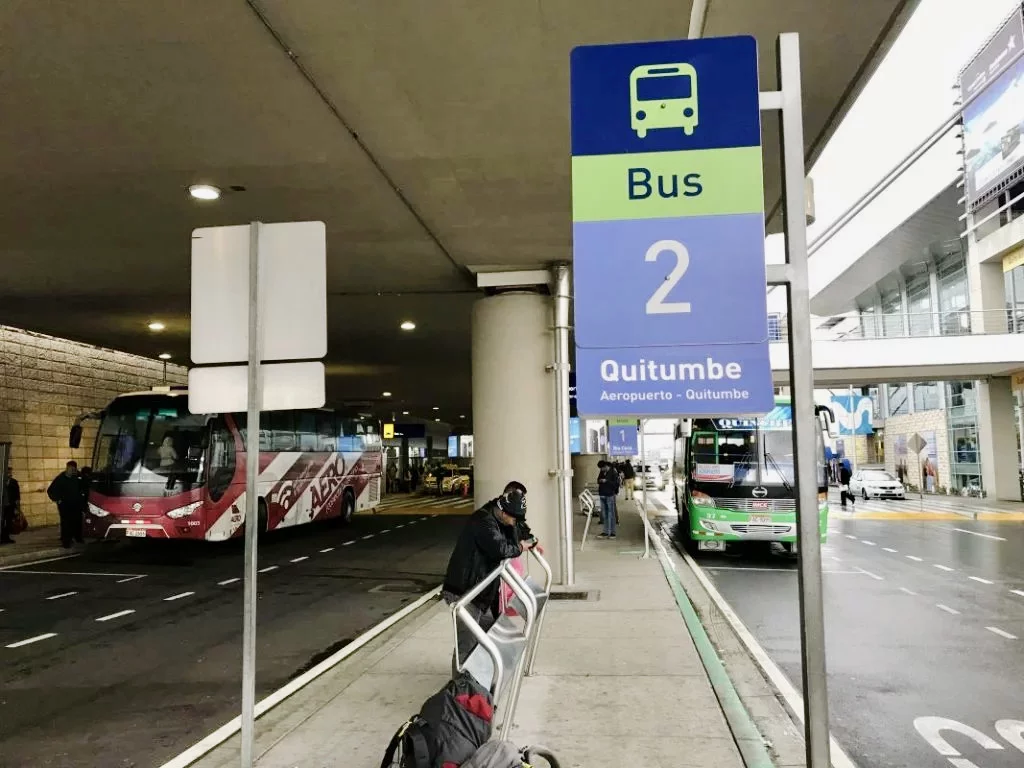 When is the best time to hike Quilotoa crater lake?
Probably not October!! 😉 We started our trek early morning from Latacunga. We took a bus at 8am from Latacunga bus terminal to Zumbagua. Buses run every hour. From there we decided to trek about 12 km. Walking through Zumbagua we saw many, nice looking abandoned hostels. There was no sign of tourists, nobody was there and all seemed to be closed long time ago due to lack of visitors. Trekking scenery is amazing, one of the best in Sierra with great view of Cotopaxi (if the weather is no cloudy!). 
On the way there's a very nice Toachi River Canion. At the very end we hitch hiked one of the private pickup trucks which gave us a lift up to Quilotoa crater starting point. Private transportation is probably the easiest way to travel around the Quilotoa Loop. Be aware it might be very cold at this altitude of 3570m. The weather wasn't too gentle as lots of clouds appeared when we reached the top. There's a very nice small village with various souvenirs – highly recommended for good quality and price. I bought one of the warmest and nicest scarfs I ever had! I've never come across similar scarfs in other parts of Ecuador, so good spot for unique souvenirs.
Quilotoa Volcanic Lake at the elevation of 3914 m.
Standing on the top we could actually see nothing except ourselves – the visibility was almost zero! You are allowed to take a steep, sandy path down to the lake and hike around of the lagoon crater. The crater has 3 km in diameter and it's considered as an active volcano. Quilotoa can be hiked all year and it's a perfect field for high altitude cardio-training.
Before doing the trek, I would highly recommend staying in Quito for few days for a proper acclimatization, especially if you plan to hike to the bottom of the crater. Getting down takes 40 minutes but going back takes 1.30h. It's only 2km but it's really hard for you body.
Of course donkeys are available to take you down & up, but I would avoid hiring animals as they are usually overworked. 
Getting back to Latacunga: we took a taxi for to Zumbagua to the bus stop, it's only $4. Tell a driver to drop you off near a bus stop toward Latacunga (it's on the main road in the middle of a small town). Bus ticket from Zumbagua costs 1.5$, so no point in taking a taxi to pay 10$ per person for a ride to Latacunga.
Is there an entry fee to Quilotoa?
There was no entry fee at the time we were hiking (October 2020). The guy in the small entry booth was very friendly. He encouraged us to believe the weather will improve and the sky will clear up by the time we reach the crater. And it did, visibility was up to 20 metres above the lake surface. 😉
Anyway, this was an incredible hiking day. I highly recommend 1-day to multi-day trek toward Quilotoa. Pick multi-day trekking for unforgettable adventures, Andes landscapes. Multi-day treks will lead you through local villages and mountain towns like: Sighos (3900m), Chugchilan (3200m) and Saquisilí.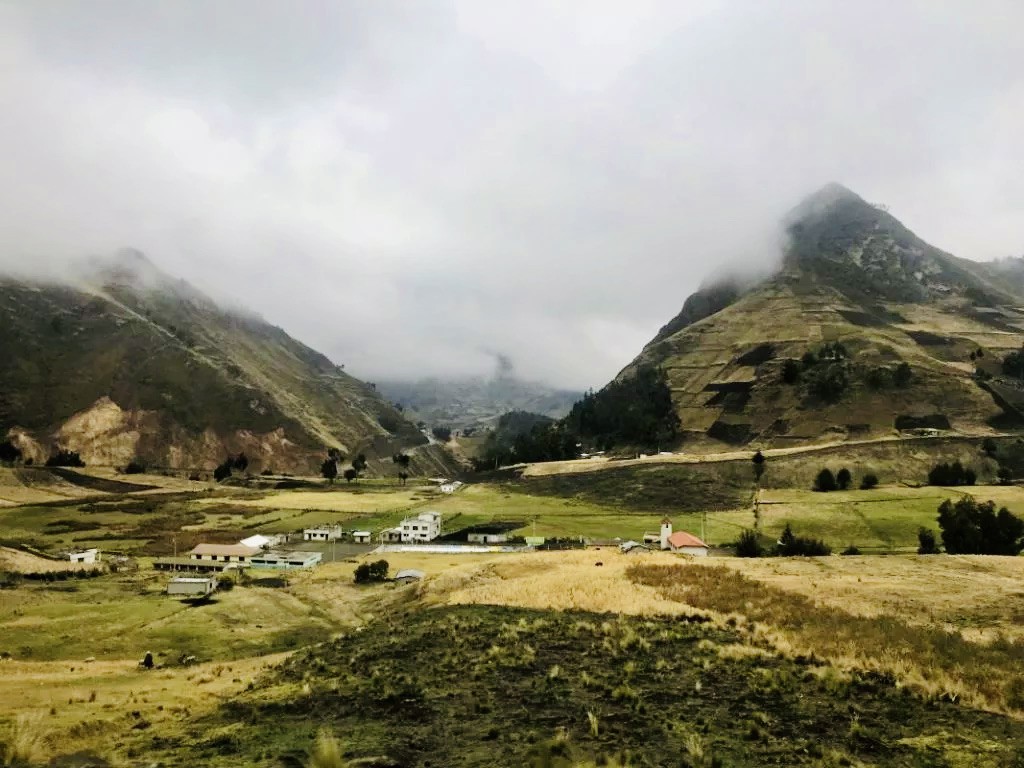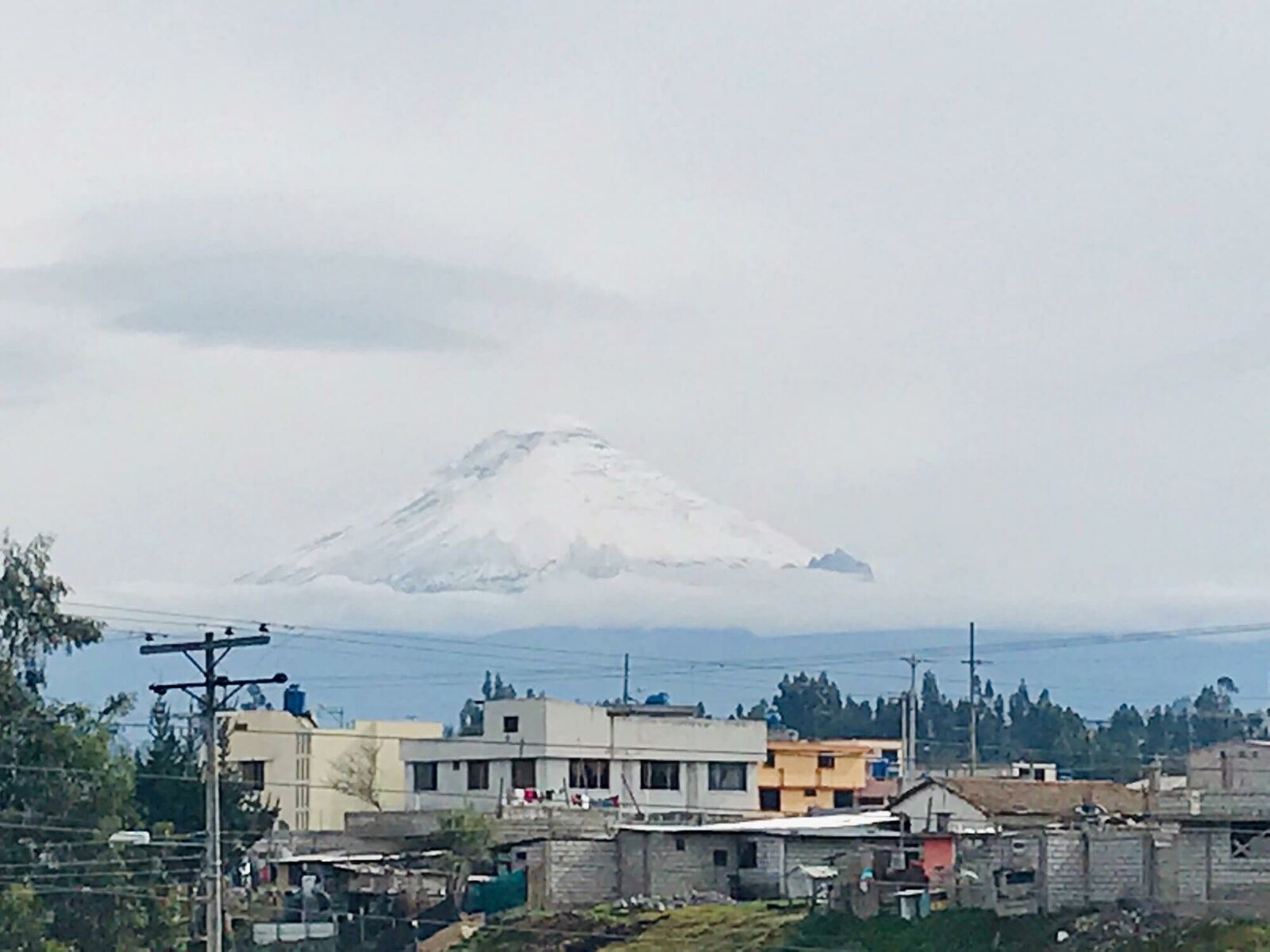 Some facts before hiking Cotopaxi 😉 Cotopaxi Volcano (5897 m) is the highest
Read More »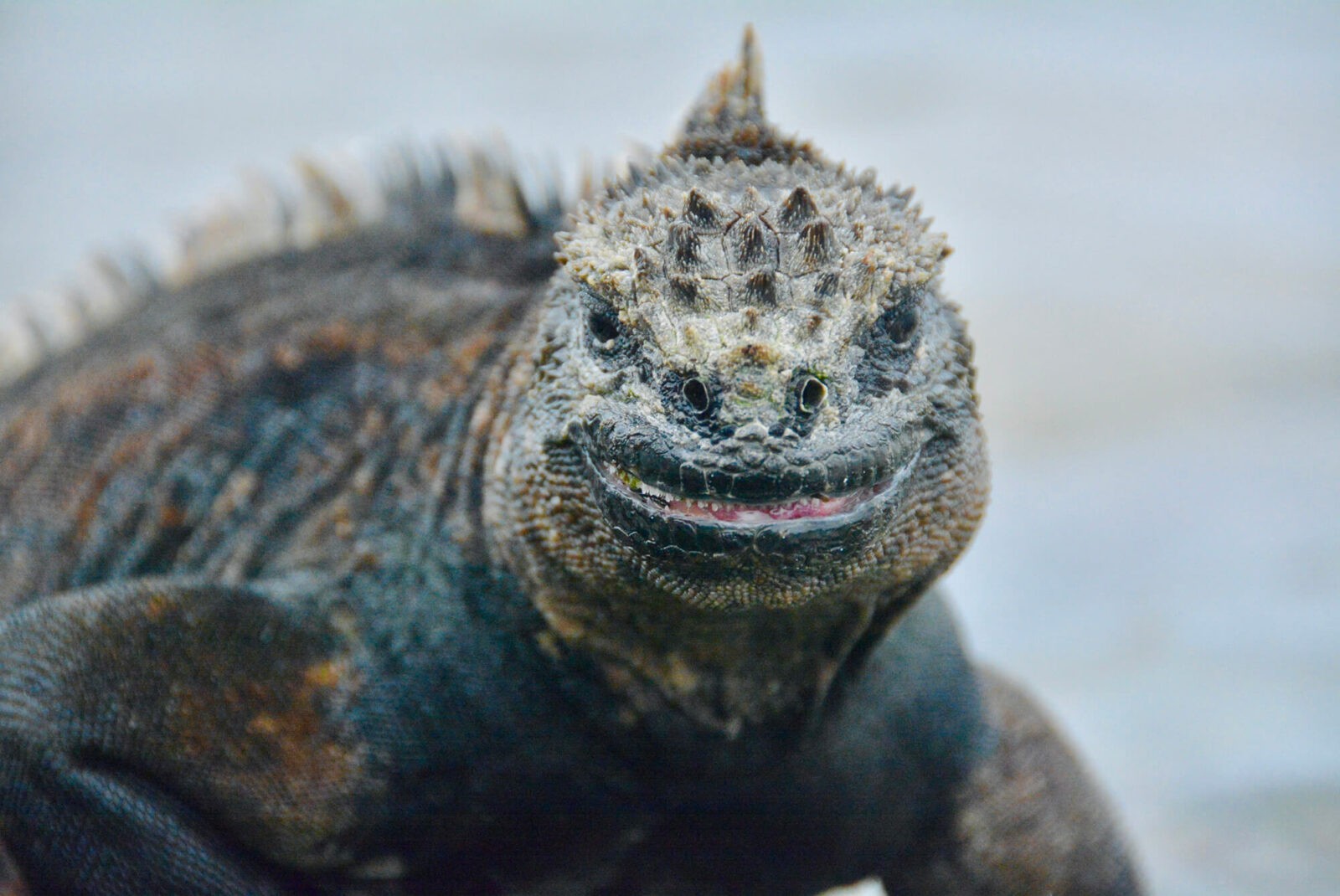 Nine years almost no tourists reached Isla Isabela. This island is a peaceful,
Read More »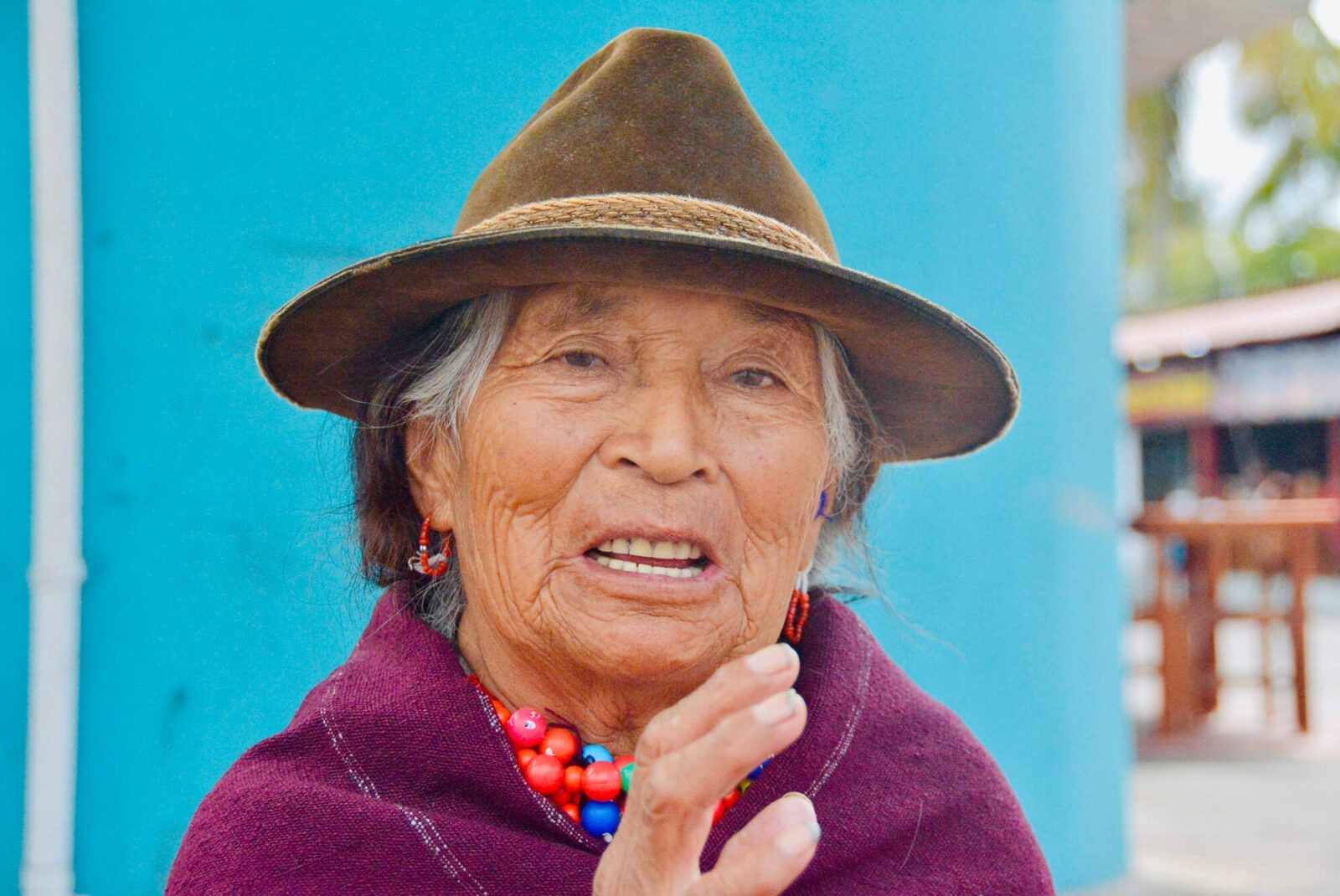 How to get to Santa Cruz from baltra airport Santa Cruz Galapagos is
Read More »