There are so many incredible natural wonders on earth and to be honest every traveler could create his own list, based on his unique experience. Here are top 10 most overwhelming world natural wonders from my travels, which you should definitely visit. These places are stunning scene of nature and it is hard to tell how rewarding is getting to these spots.
Hiking Ijen Crater in Indonesia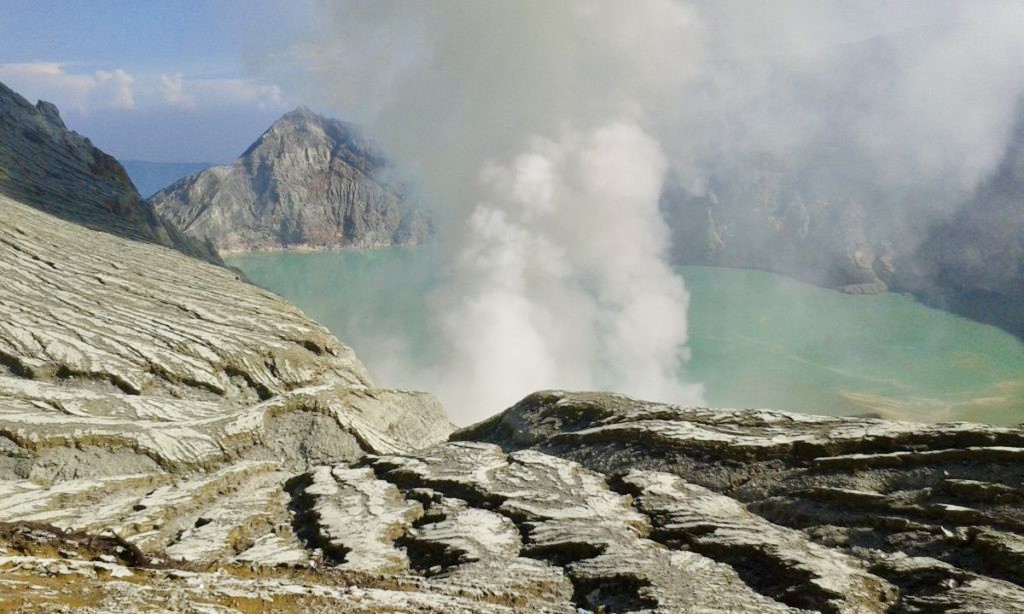 I just to place Ijen Crater on the top of my list, as this is the greatest natural wonder I've seen during my travels. This untypical scenery is a combination of unique local stories and phenomenon nature. 
This place is just incredible and the whole volcano trip is an amazing trekking adventure! Starting in the middle of the night, you walk few kilometres to witness sunrise over one of the most spectacular nature wonders – laguna crater lake, which boils constantly at 300 Celsius degrees. Ijen volcano contains the world's largest acidic volcanic lake. 
If you are lucky you'll get to witness the BLUE FLAMES – the phenomenon that occurs when gases condense into liquid sulphur, which pours from the side of volcano and flows down the slopes burning with blue fire. It is actually seen as a blue flame. Some say it happens only once or twice a week but we were lucky enough to see it and it is a very unique experience.
Petra – one of the seven New Wonders of the World!
Petra is the ancient and archaeological city in southern Jordan. This land of sandy caves and rock formations is a truly overwhelming natural wonder. Many calls Petra Pink city due to the color of its stone. I recommend spending 2-3 days in the nearest town Wadi Musa to visit Petra over a few days.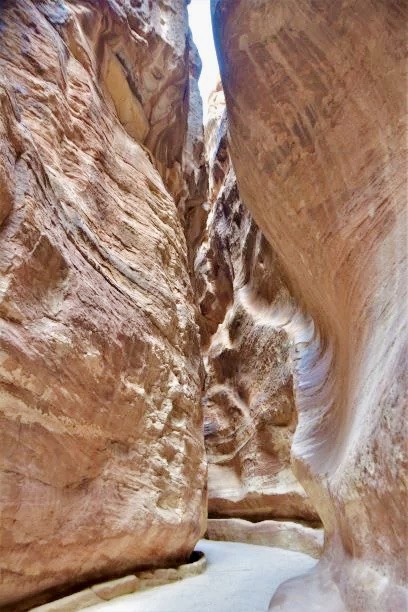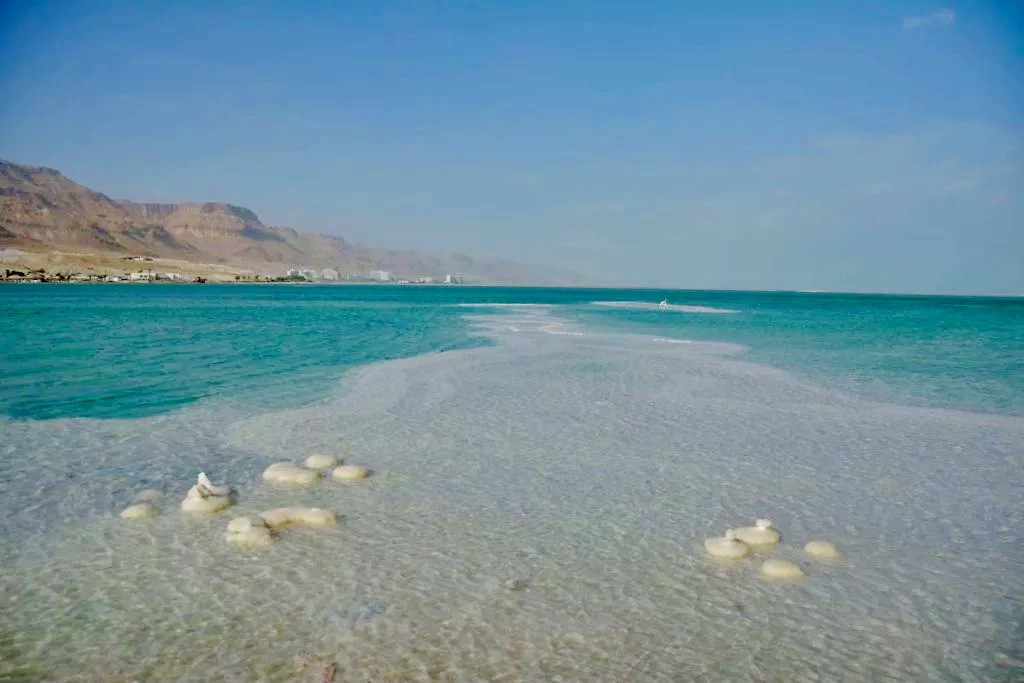 Dead Sea – the lowest world natural wonder!
Besides the spectacular scenery of salt formations among incredible blue lagoon water color Dead Sea is a fantastic adventure. You should try to take a swim in the Dead Sea at least once in your lifetime. Drifting as a bubble in a dense salty solution is an unforgettable experience. 
Plants and animals obviously cannot exist in this environment so there's only sand and water. If you travel to the southern part of the Dead Sea you'll see salt bridges – which connect Israel and Jordan. The walk takes couple of hours, but the salty coast is overwhelming. This is where you will experience the scenery from best internet photos. 
Galapagos Islands – the Tortoise archipelago.
Many know Galapagos for its natural paradise and exceptional wildlife. Galapagos is an old Spanish word for tortoise. More than 120 islands, located 1000 km from the mainland, compose this archipelago. These islands are definitely one of the kind and a pure natural treasure. 
Everything on the islands is unique and some of the animals exist only on the archipelago. The wildlife that has evolved with little human presence caused the animals have never developed a natural fear of humans, so it's very likely that your backpack will be used as a comfortable bed by sea lions while you are taking a swim 🙂 
Want to live a lifetime adventure – jump to my post about Galapagos archipelago – the Tortoise Islands.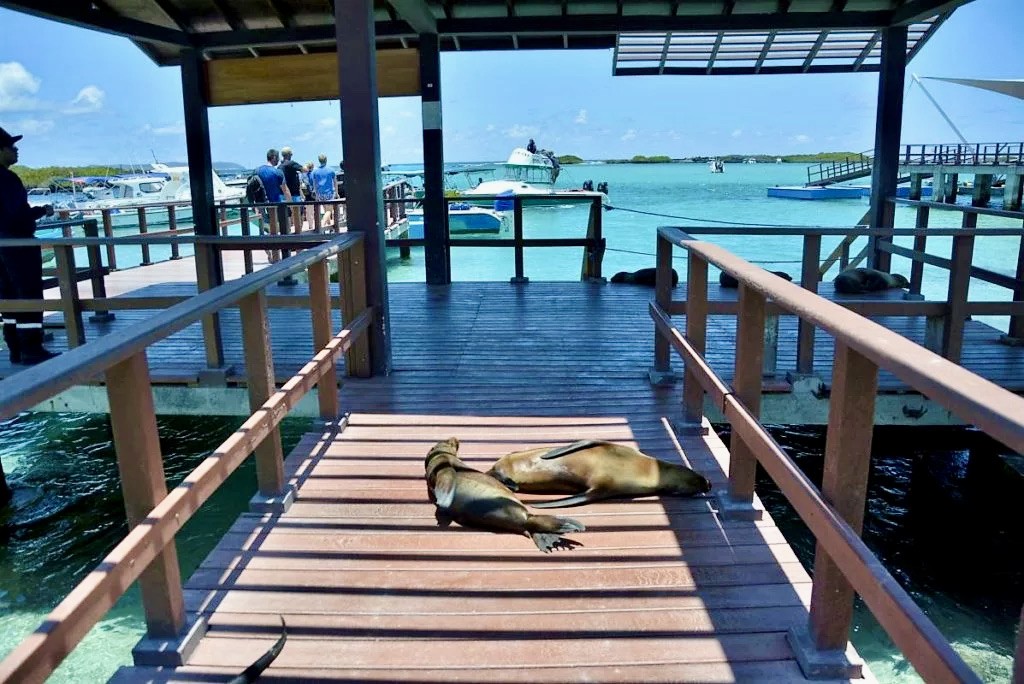 Phong Nha the biggest caves in the world – Vietnam!
Phong Nha caves are rarely on the list of top natural wonders of the world, while they definitey should be mentioned there. The good news is that still not many people reach central Vietnam to explore the caves and it is a quite unknown destination. That means you will probably skip the crowds but book the accommodation in advance, as there were only two guesthouses in 2016 in the nearest viallage. Central Vietnam – this is where you find the longest cave in the world which is 7 km long.
You can explore most of the cave by boat. The deepest water has 31 meters and the cave is 80 meters high. The locals say the cave is so big, that it would fit in a warship. There's a long bridge built inside the cave so visitors can explore the cave on foot, taking long walks and discover number of indoor beaches. Tu Lan is the whole cave system here with over 20 km length.
Read about trekking experience in the biggest caves in the world go here.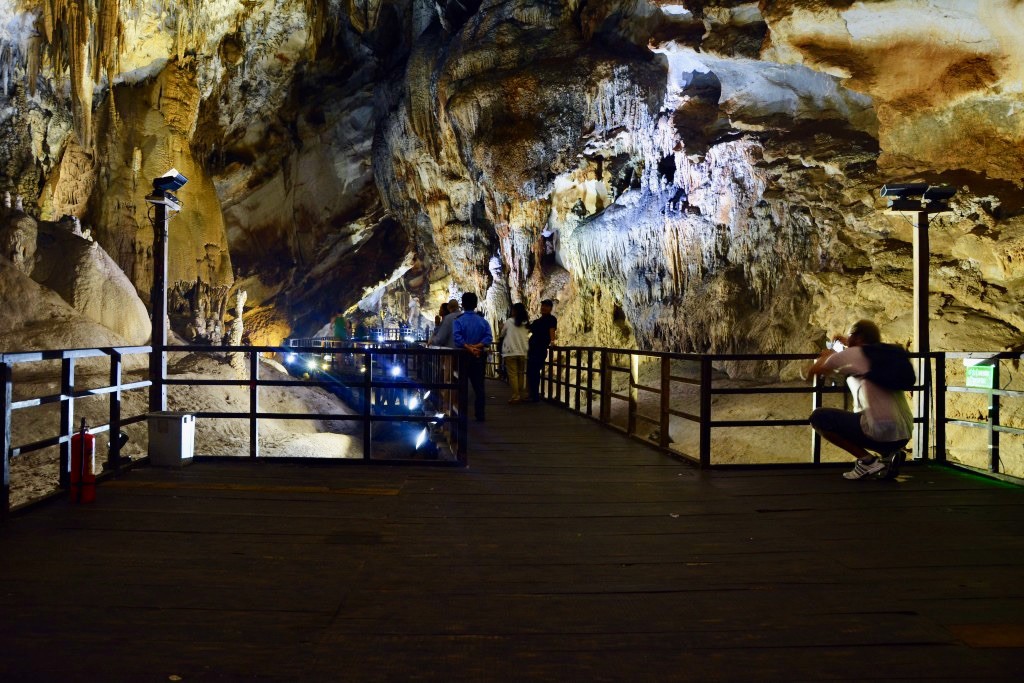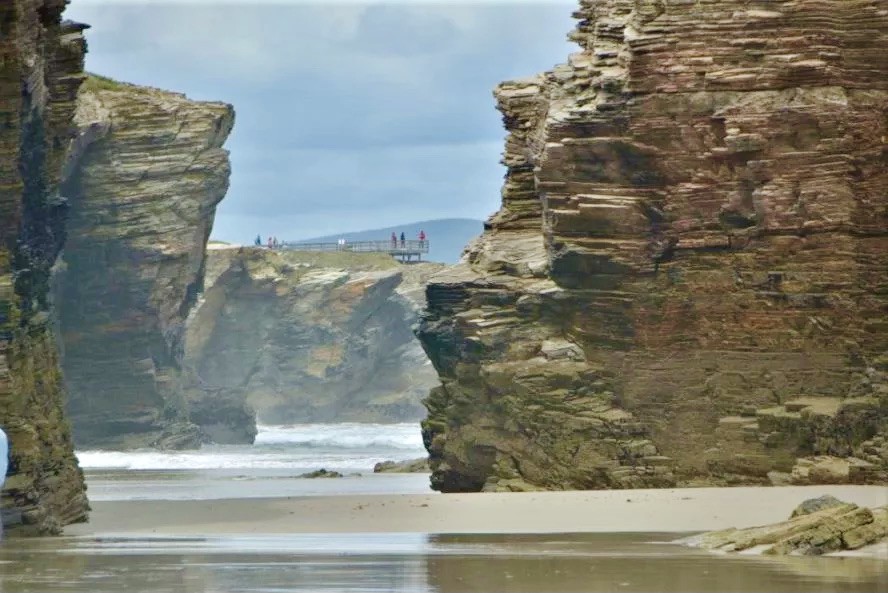 Playa de las Catedrales – the Beach of Holy Waters
Playa de las Catedrales in Galicia, Spain offers one of the most unusual geological rock formations. It is officially called Praia de Augas Santas – Beach of Holy Waters. Don't forget to check the tide before you go, as the beach disappears completely when the tide is high. What's more, if you are planning to take a long walk along the beach it might be dangerous if you don't know the tides, as you may get stuck in one of the caves.
All information about Galicia and Playa de las Catedrales read here.
Hiking active Telica Volcano in Nicaragua
As a person who loves volcanos, mountains and hiking more than anything, I had to place this volcano adventure on this list. This is absolutely one of the most amazing hiking experience for number of reasons. Obviously Telica volcano is a stunning natural wonder, but also it is a challenging hike due to its lenght and heat. Telica Volcano is one of the greatest accents of wild Nicaragua. At the beginning of the hike there are "hot springs" – boiling mud holes with sulphur, connected to the volcano heart. The crater has more than 100 metres length and the view on the top is just mind-blowing.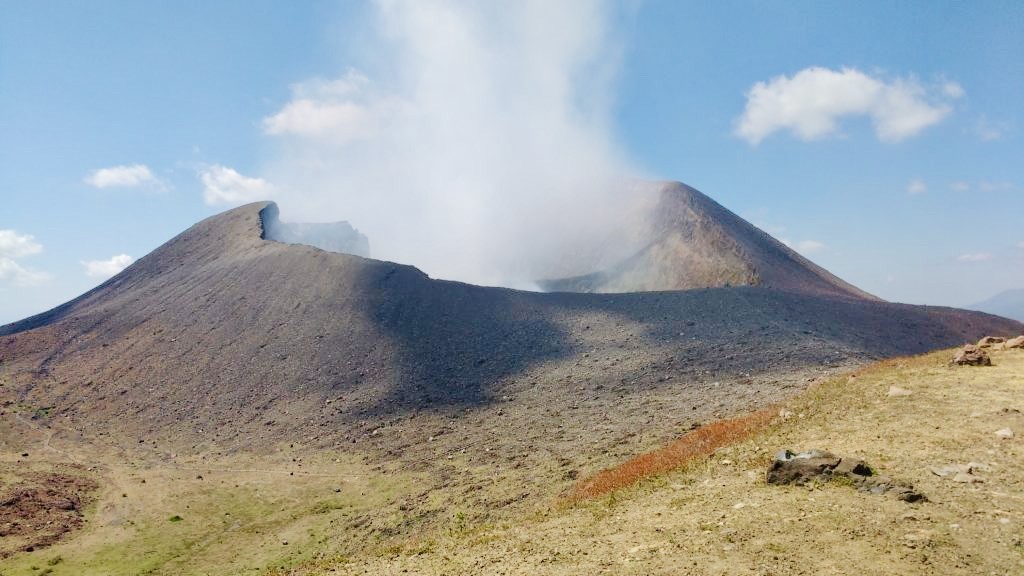 Another cave on my list lies in the British overseas territory of Bermuda – Crystal Cave. The cave was formed during the Ice Age. While the whole island is rather pure nature due to its location just in the middle of the ocean, far from any continents, this cave is a stunning natural attraction. The walls are littered with stalactites and crystallized soda straws. Like most caves, it is filled with crystal clear water and it is one of the most dramatic cave systems in the world. Definitely needs to be on the list of the greatest natural wonders of the world.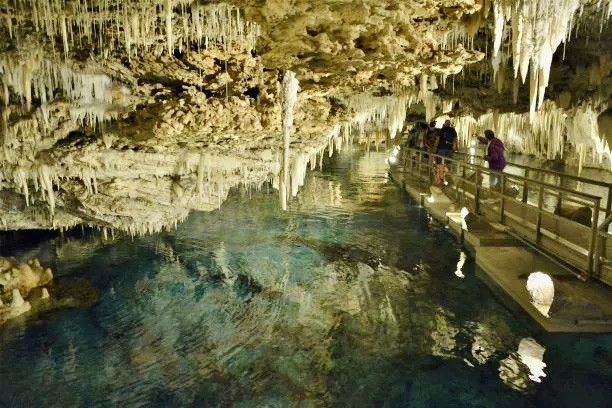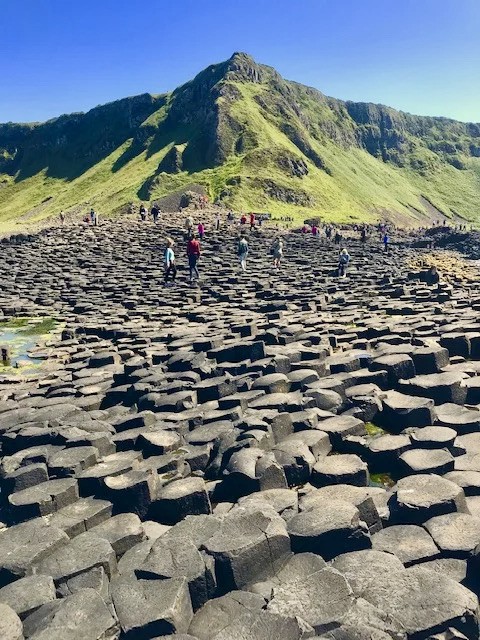 Giants Causeway – Northern Ireland
These unbelievable basalt formations are totally made by nature and are sticking out of the sea. Based on recent research these structures are caused by a volcanic activity that took place about 60 million years ago.
Plitvice Lakes National Park – world natural wonder in Croatia
Plitvice National Park is a heavily forested natural beauty. This exceptional region of crystal lakes, waterfalls and cascades is located in North Croatia and is considered as most beautiful National Park in Europe. There are number of trekking trails, properly marked so you can easily choose the length and time you want to spend in the park.