Lisbon is one of the most popular cities in Europe and hundreds of articles can be found on Internet. That's why I've highlighted best walking routes in Lisbon as it is the greatest pleasure to experience its street life yourself. Here are best places you can visit and explore in Lisbon.
– downtown area of Lisbon with Plaza de Commerciale and the Arc of Victory monument. Plaza de Commerciale – probably the most famous square in Lisbon and worth visited once. 🙂 It's a nice walk along very touristic R. Augusta street that leads to Plaza Commerciale and Triumphal arch with a viewing platform. Although there's plenty of restaurants and souvenir shops I wouldn't eat there.
How to get to Castle of Sao Jorge?
– it's another walking route I would highly recommend from Plaza Commerciale to a famous Castle of Sao Jorge with a stunning panoramic city view! If you don't feel like walking don't take a famous tram 28 to Castle of Sao Jorge.
are quite far from the castle, bus would be much better. The tram is fun as it takes you along the tiniest streets of Lisbon but it can be extremely crowded. The view from the castle hill is magnificent and spreads across whole city. Up the hill of Alfama quarter there's plenty of tiny streets with small cafes where you should definitely try tapas, shot of porto and local spirits!are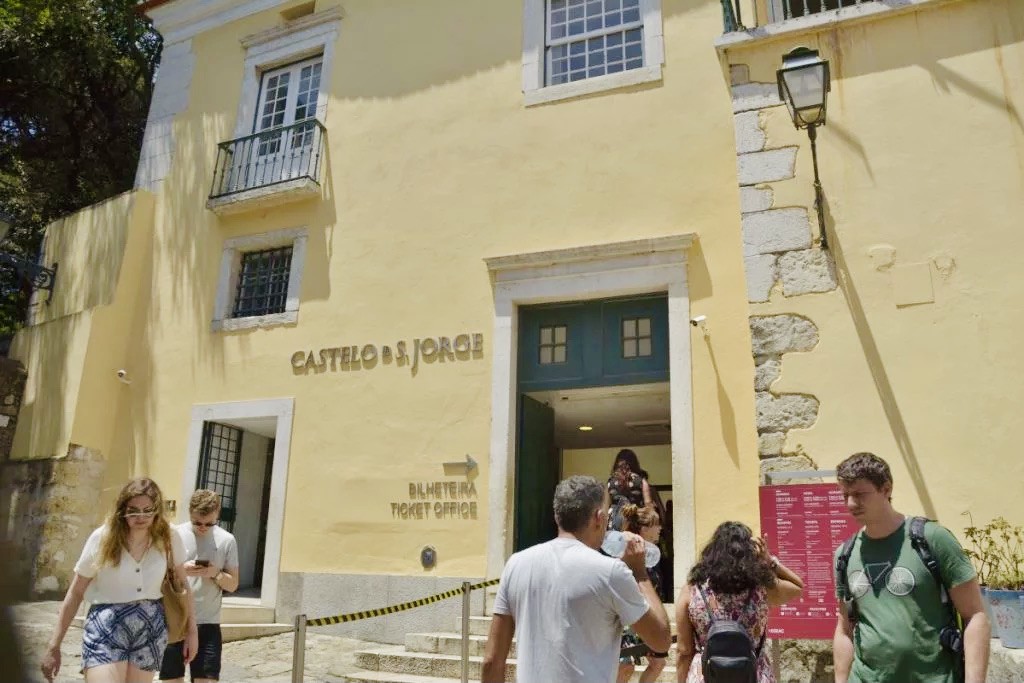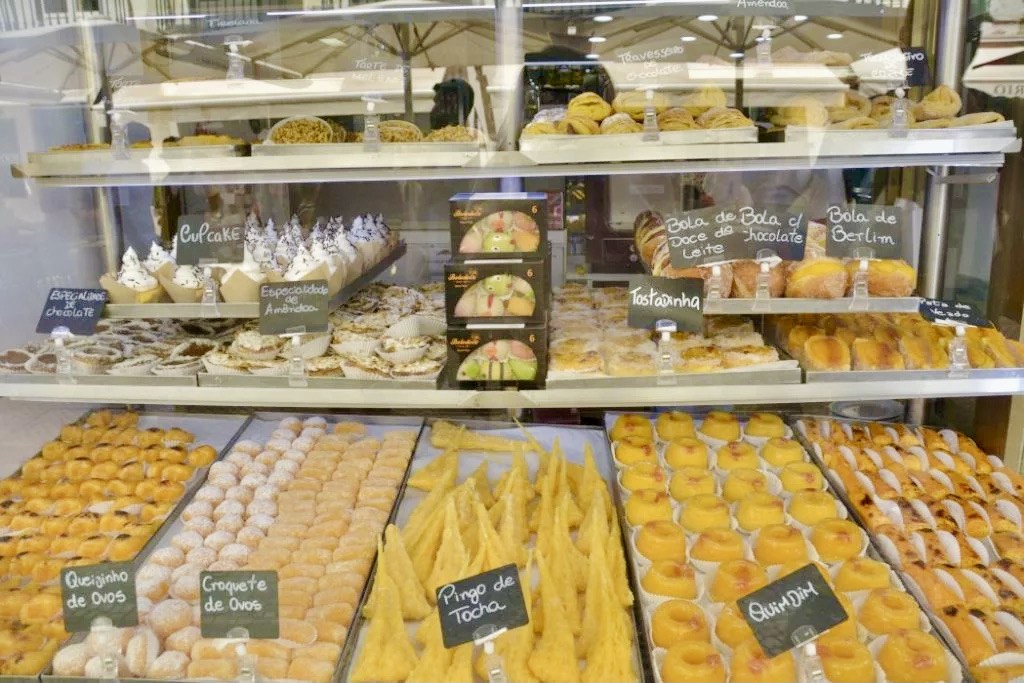 – that is probably the longest trip you'll take there. 🙂 Pick a cafe where pastries are baked. Portuguese tart – something you must try. Did you know the famous Portuguese tart bakery in Lisbon each day ships tarts across the whole world. Imagine how good they must be.
As you may know sardines is a traditional Portuguese food and over the years has become a Portuguese icon. You may want to try grilled (eat them all) or canned. In Baixa you'll also find sardines shop with thousands of different canned sardines. It may look like one of the tourist shops but actually sardines are excellent quality and worth paying 10 Euro for a small box. What funny you get a sardines passport, which is available in this shop in almost every language. You'll also get to try different sardines.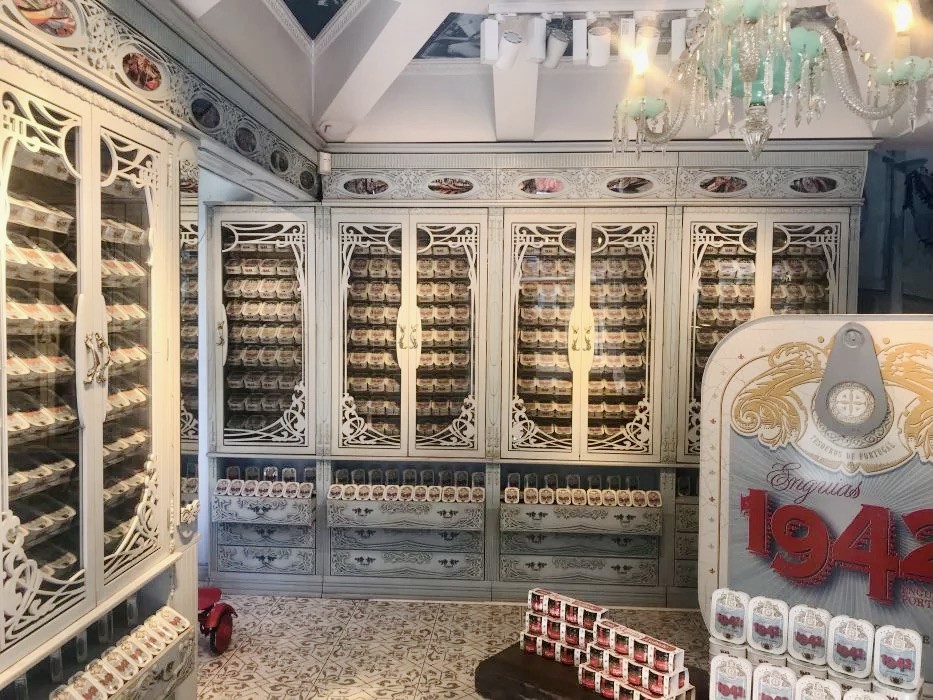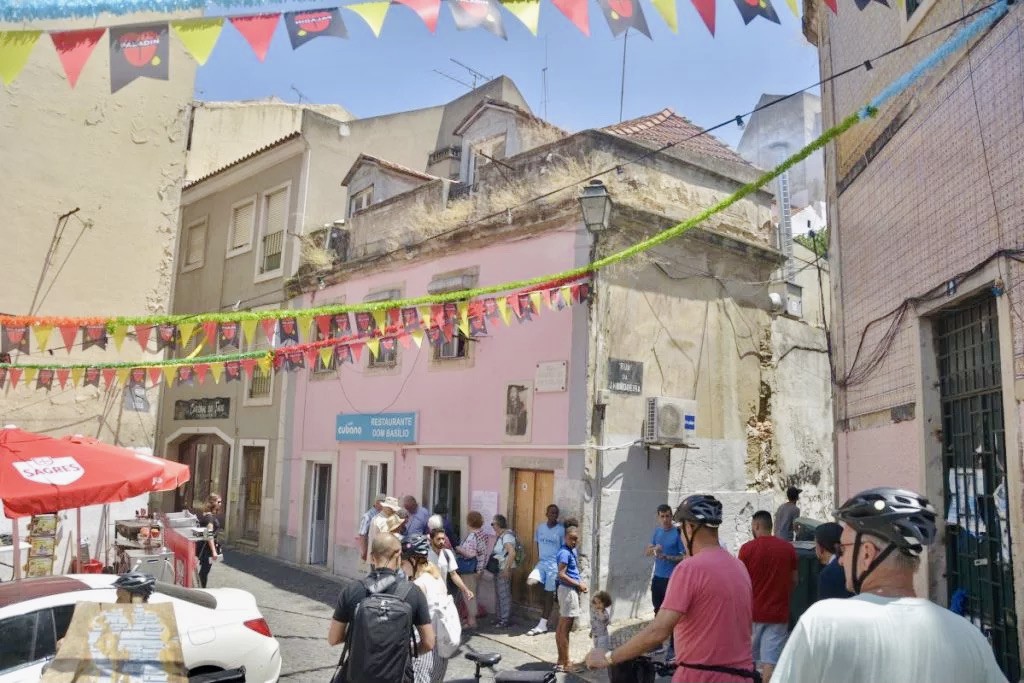 Interact with local people
They are incredibly kind to you and it's not because you are a customer, this is how they are. No difference whether you are in a push restaurant or just a bar, the way the serve each client is the same. If you see a place with a little deli it probably mean they serve local cuisine. Salsicchiotto.
– The Carmo Ruins and Archaeological Museum. This is another walking route you may take. From Castle of Sao Jorge to Convento do Carmo. It is well visible from the Castle Sao George hill, this is where I first time saw and it got my immediate attention. 
The church ruins are fascinating, it's obvious this had to be a stunning construction. This building was known as one of the most magnificent Gothic temples in Lisbon until the earthquake in 18th century, when a building suffered serious damage of its components. Now it's possible to admire its basic structures form 14-15th century.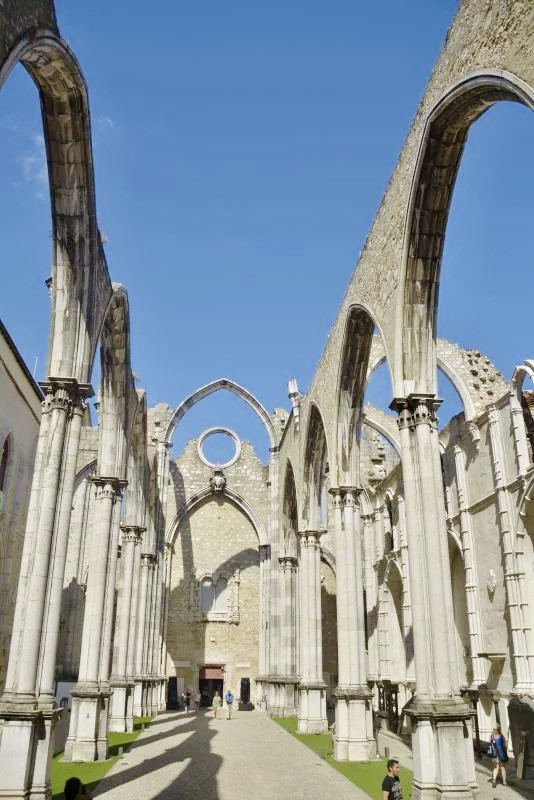 São Cristóvão e São Lourenço district
– one of the most amazing churches I've seen. It's located next to a very nice square.
Find a tourist information at the airport and ask for a city map, underground map, city brochure with sightseeing highlights. Show them the address and ask for a way to reach your accommodation. They'll also tell you how to travel from the airport to the city centre and back, which will be useful for a return journey. Transport in Lisboa is excellent: trams, buses, underground bikes, you've got many alternatives, so you should quickly reach your place.