Traditional Portuguese food is one of my favourite, along with the Spanish cuisine. Obviously it is mostly based on fish and sea food but there's plenty of vegan options to find there. Portuguese traditional cuisine has rich history, Portugal has been obsessed with cod since 16th century. The name Terra do Bacalhau – 'Land of cod fish' started appearing even on different geographical maps.
Grilled sardines - traditional Portuguese dish!
Grilled sardines are one of the most quintessential Portuguese dish that you can try locally – served along with bones and heads intact. This type of sardines is a very popular dish in most Portuguese festivals. Not everyone is a fan of grilled sardines, but these can also be eaten pickled or smoked when fresh. The other option is to try sardines in cans. You can eat them right out of the can and choose different flavours. There are number of shops in Lisbon where you can buy really good quality canned sardines.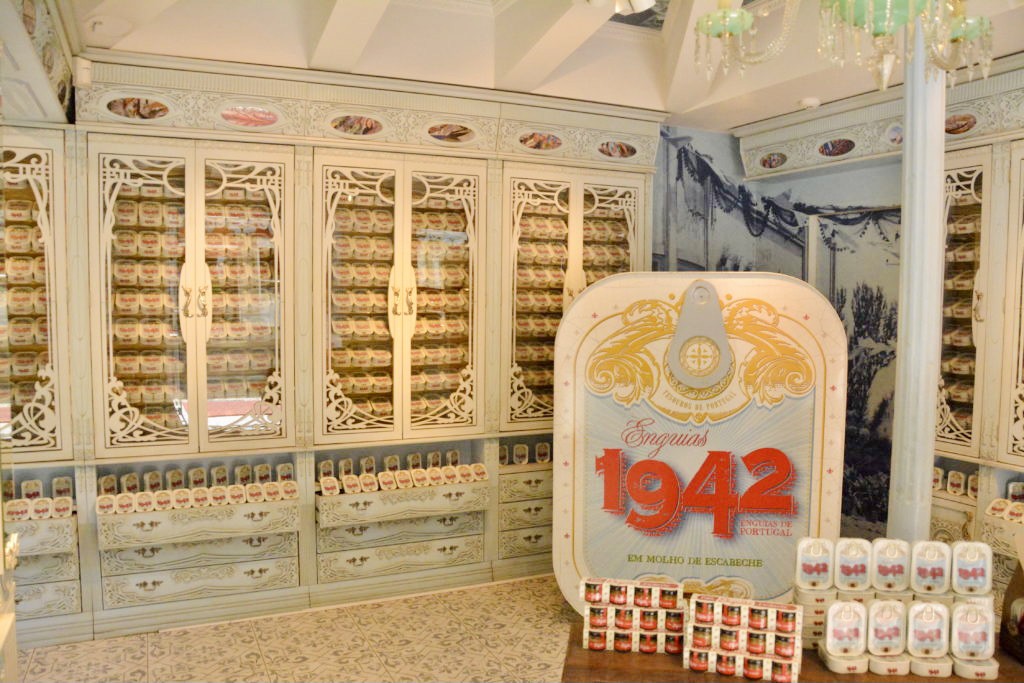 Pastel de nata – traditional Portuguese food.
Although this pastries is well know all-over the world, you need to find its real taste in Portugal! The pastry is filled with a custard made of cream, egg yolks, sugar, flour, and lemon zest and melts in your mouth! The cream custard tarts are one of the most popular specialities of Portuguese pastry!
OMG that is my favourite dish in Portugal, I'll be never fed up with this. Pimientos de Padron – olive-oil fried green baby peppers, served with salt. Also popular across Spain. These small green peppers are delicious, you can treat it as a starter or eat along with your dish.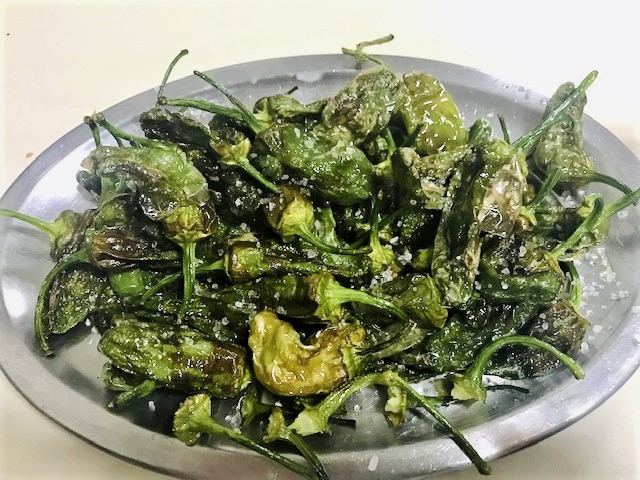 Sea food is extreemely popular in Portugal's cuisine. The first would be Portuguese Spicy Garlic Prawns, served with fresh parsley, bread and a glass of wine. Fried garlic shrimps is one of the most traditional Portuguese dish. Slightly more sophisticated but highly recommended – fried shrimps wrapped in potato stripes – very visually attractive, highly tasty and crispy dish.
Bacalhau – dried and salted cod.
Bacalhau is considered as Portugal's national dish. This type of fish is extremely popular in Iberian peninsula and bacalhau has a long history starting in the 16th century when dried and salted cod could be kept in the ships literarly for years. It is one of the major ingrediens in Portuguese cuisine and an alternative for fresh fish, especially at times when fisherman couldn't go fishing in the open due to a bad weather for instance. Apart from this fact this is also a very tasty and healthy ingredient in traditional Portuguese cuisine.
Peixe Grelhado – grilled fish.
I definitely prefer grilled cod with garlic and baked potatoes. This is generally one of my favourite traditional Portuguese food of all. The below dish is from one of the best seaside restaurants in Ericeira. Along with some delicious tapas (starters) the whole course is just 20 Euro. 
Typical tapas would be olives – very different taste to which you know from the olive jar. Freshly baked bread with garlic butter, vinho verde – young light green wine, which is produced mainly in north Portugal.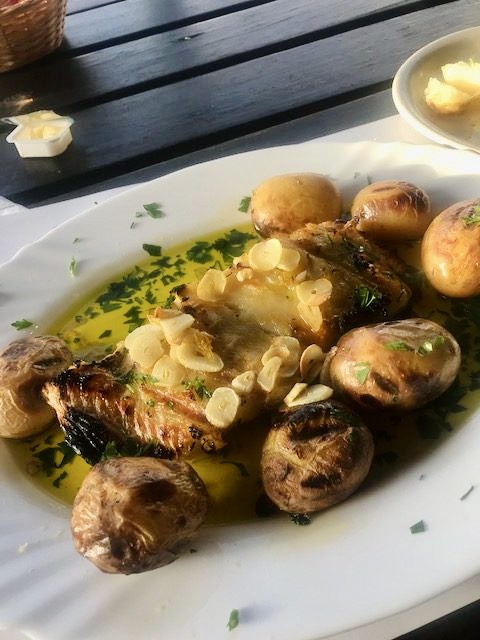 Lagostas is also a typical Portuguese food and this is a country where you should taste it. Especially in the northern parts, whole different type of luxury sea food is very affordable. For this plate you'll pay around 20 Euro, depending weight – lobster would be around 25-30 euro per dish. This is still not much and for most of the coastal restaurants the sea food is highly fresh.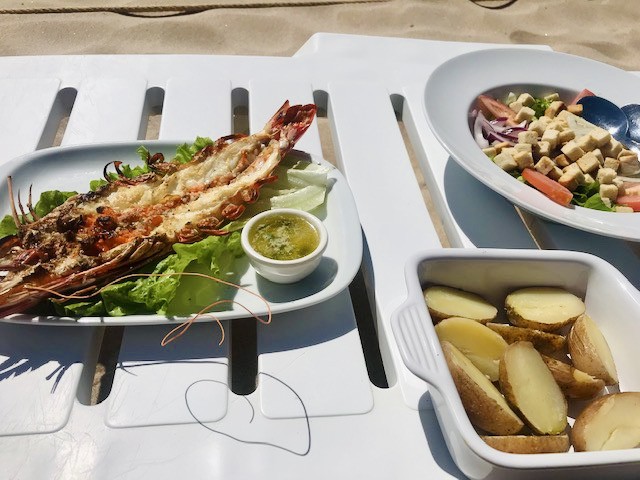 Check the most adventurous places in Portugal!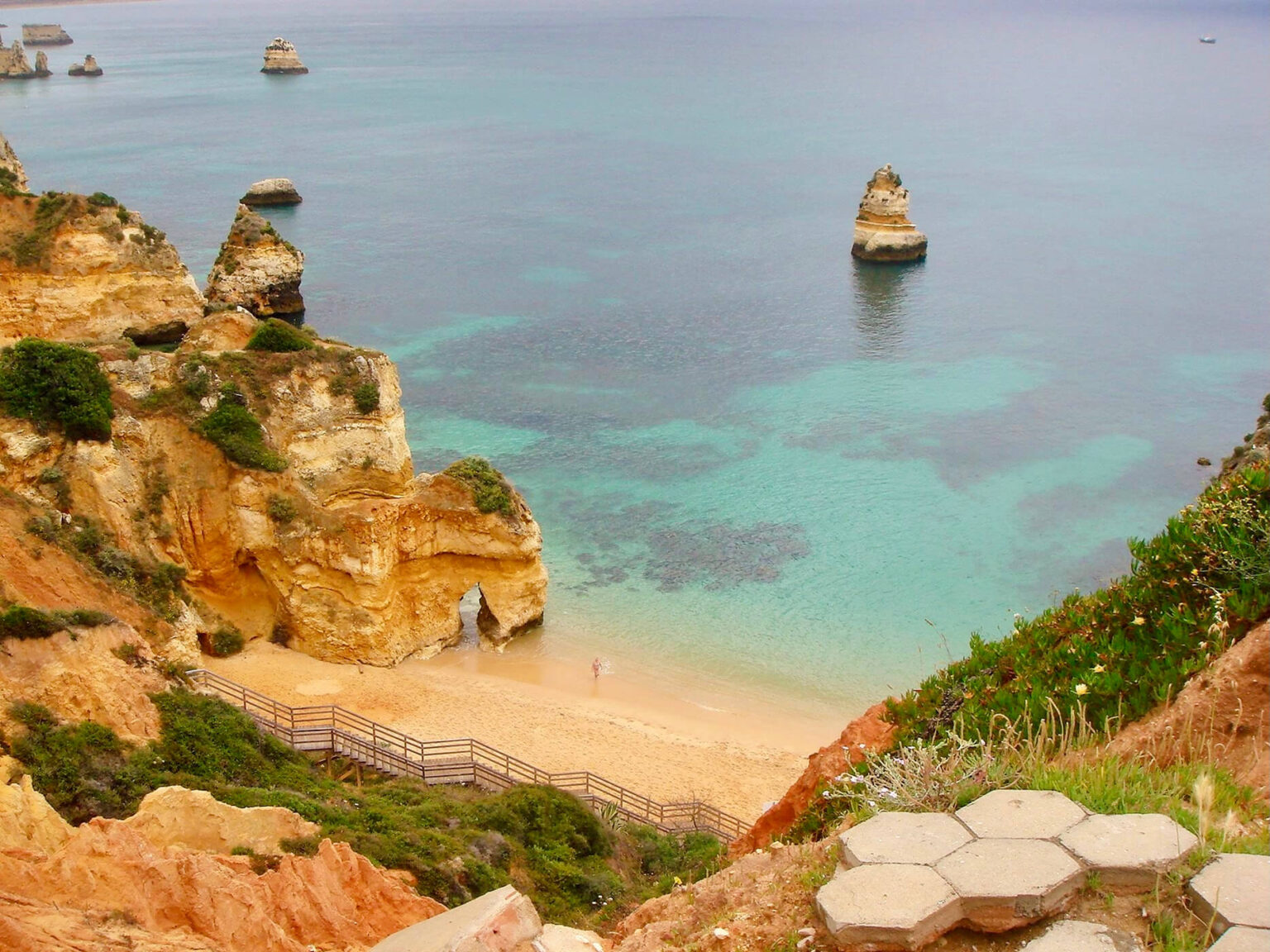 Portugal is one of my favourite countries in the world. In fact, a very best of Portugal you can find outside of the
Read More »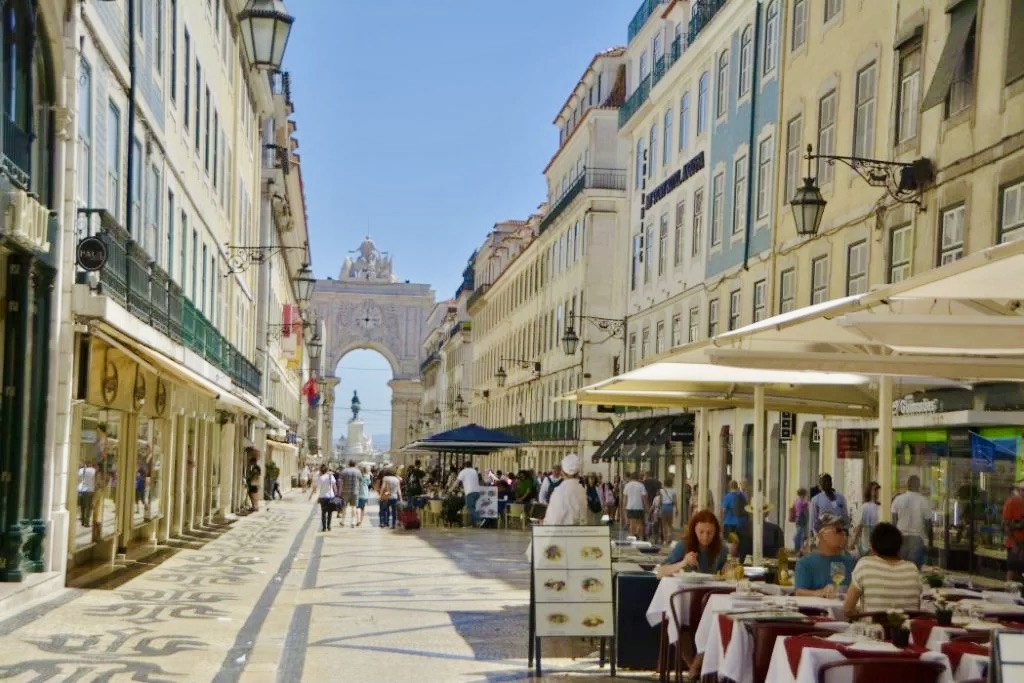 Lisbon is one of the most popular cities and multifunctional ports in Europe and in the whole world. With hundreds of internet articles
Read More »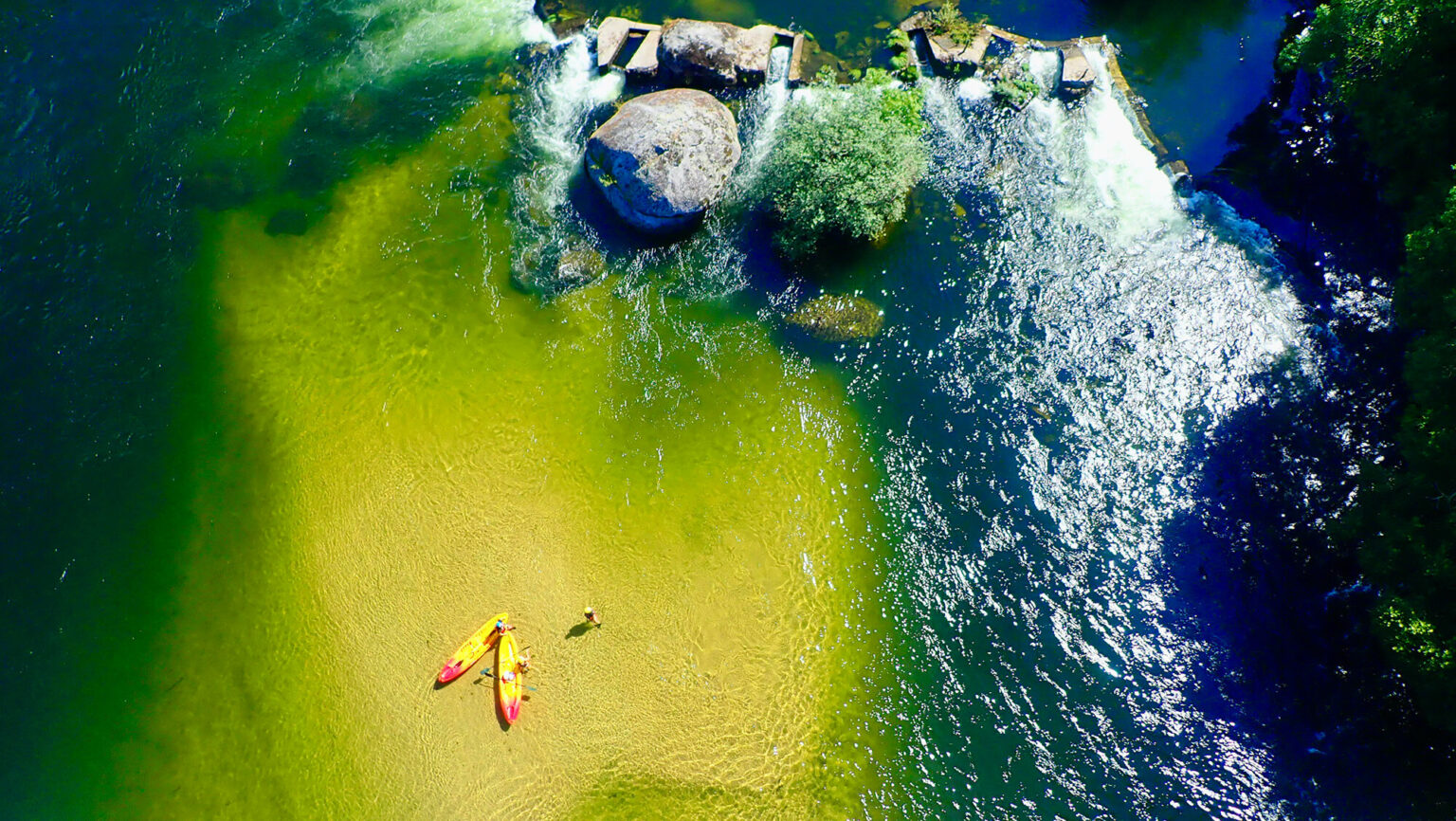 Table of Contents Portugal is one of my favourite countries of all and I have traveled almost everywhere within its borders. Peneda-Geres National
Read More »