Welcome to Saudi Arabia - مرحبا بكم في السعودية !
Landed in Saudi in January 2023 – totally overwhelmed with the country landscape but unprepared and wondering what it has to offer to a non-Muslim visitor.
My experience with Saudis – seriously amazing. I had no idea what to expect from Saudi. It's not a popular tourist destination (Yet!) and online information was quite limited. Many would say the country doesn't offer much of a travel experience, which is very untrue. Many would think it can be a challenging stay due to cultural and religious restrictions. No reason to worry – huge amount of restrictions have been lifted in 2019, when Saudi decided to open up for the rest of the world and issued first tourist visa. The less I knew about Saudi the more I wanted to go. My previous travel experience in the Middle East was highly encouraging – I still have picture of Omani's kindness, exceptional food, very unique, characteristic landscape, natural wonders (like Wadi – desert canyons). Combing streets of Riyadh was very safe, hovewer sometimes crossing the street was challenging due to lack of pavements 😉 Check my Saudi experience and top things to see in Riyadh!
Riyadh is a capital of Saudi Arabia. It is located in the centre of the country in Najd region, with 7.5 million population making it the largest city in Saudi. The city is well developed with very modern local transport but still limited network. The traffic can be a nightmare, so renting a car is not recommended (driving is a little crazy too). Uber, along with green city cabs, are the saver and best option for city transportation.
Saudi people are extremely well-mannered, friendly and respectful. So try to give back same kindness. Bare in mind Saudis don't know what to expect from the visitors and habits they are bringing in. The country only opened 4 years ago and it's a massive cultural change to host such national diversity.
Welcome to Arabia - 5 TOP things to see in Riyadh!
1. Kingdom Tower - the Sky Bridge!
Kingdom Tower – a breath taking skyscraper design with corporate offices and luxury shopping centre – you would definitely need triple platinum card to shop there 🙂 Well – maybe on the ground floor you'll find some nice souvenirs and a local supermarket. You cannot miss one and only opportunity to find yourself on hights to walk the Skybridge linking the two towers. Kingdom Tower is a unique experience for best views over the city.
On the ground floor of the shopping centre the curvy stairs in the middle of the hall will take you to a small entrance with Tower Bridge  sign. Single entrance cost 69 SAR. After obtaining a ticket you will be escorted to an elevator taking you 77 floor from where another elevator will bring you to 99th floor for a Sky Bridge walk!
The bridge is not actually that long – but the views are stunning. Make sure to choose a bright day for clear views. Unfortunately, there are no cafes or restaurants to extend your Tower Bridge experience.
2. Follow historic steps at the National Museum of Saudi Arabia.
Museum may be the last thing on your mind, but this one is beautifully arranged and the exhibition is highly pictorial. The King Abdulaziz Historical Center cover 2 million years of KSA history. It's an interesting introduction to early, middle and late Arabian Kingdom times, the expansion of Islamic religion and rise of Arabic culture. There's also an impressive copy of a hand written Quran (old script). And what's most interesting you'll find a small replica of Mecca – the holiest place in Islam and the biggest mosque in the world.
Entry to the museum is FREE and there are usually other temporary exhibitions that you may find interesting. 
3. The old city of Ad Diriyah.
One place you cannot miss to visit in Saudi is Diriyah – the ancient city and the fort that went through a massive restoration in the last 10 years. Diriyah represents Najdi architecture. This old part of Riyadh provides a fascinating overview of the ancient cultural settlements. It is also an original home for the Royal Family since 18th century.
Diriyah nowadays is a mangnificent part of Riyadh with impressive long bullevard full of tiny streets hiding cosy cafes, restaurants, traditional shops and numerous museums. 
BEFORE YOU VISIT – BOOK TICKETS ONLINE! Yes – the entry to the historical part is paid – you can whether obtain a ticket or make a reservation in one of the on-site restaurants, that would get you in as well. The main attraction is the ancient Fort – a mud-brick city: At-Turaif the World Heritage site. Once you've explored the ancient fort, you may take a walk at the nearby garden: Al-Bujairi Heritage Park. You cannot miss visitng Diriyah district, it's definitely one of the top things to see in Riyadh. For more information visit www.visitsaudi.com.
What to see in Diriyah - getting around.
Diriyah is a whole district, it's a huge area to explore for one day. Once you get in walk toward the At-Turaif fort. You might be welcomed with aromatic arabic coffee tasting. The visitor centre – the museum is located at the entrance, where you can get a map of the area with all sections marked. Once you sink among the tiny streets of the ancient city you will feel like traveling back in time. You are welcome to explore interior of all the buildings to see the oasis settlement, souks and the street life. There are number exhibitions and performances arranged unveiling old times and traditions. 
Najdi architecture is based on natural resources and goes along with the natural surrounding. Building shape is styled to maximize residents privacy, protect them from desert heat and all natural builders like mud brick are used.
4. World Boulevard in Riyadh.
The World Boulevard is a huge enterntainment area totally out of this world! It's a paradise for families and children, but it doesn't change the fact the architectual and digital set up withing this 'city' has been highly impressive. 
The place brings most famous buildings inspired by cultures from 10 different countries of this world. It carries the biggest LED screen in the whole Middle East along with number of high-definition displays.
An interesting way of exploring the World Boulevard attractions is from a cable car – which spreads over Riyadh city.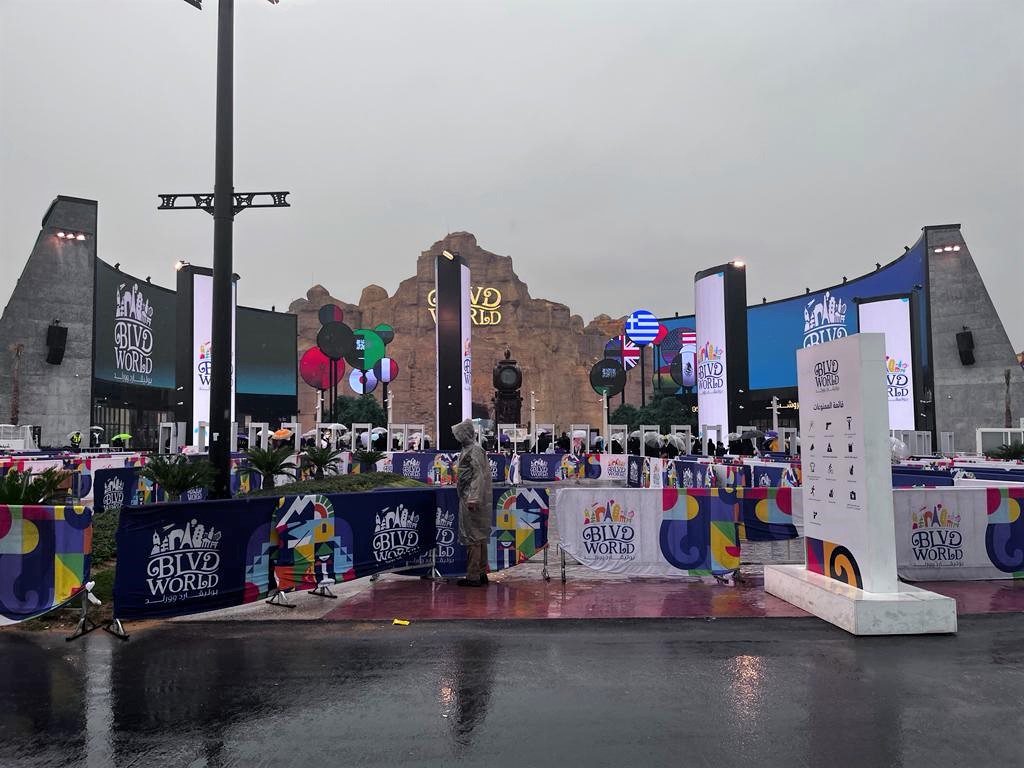 5. Taste of Riyadh - Traditional Saudi food.
Visiting traditional Saudi restaurants to try real Arabic food is something you must experience in Riyadh. Saudi cuisine is aromatic, authentic and delicious. Dates are a symbol of Saudi Arabia, the real taste of the fruit is to be explored only in Saudi. It is served as a started and incorporated to a number of traditional dishes. Najd Village would be the restaurant to visit. It is arranged in old Najd style, bringing unforgettable dining experience. 
It's very interesting that number of foreign cuisines have stolen Saudi's hearts. Italian , American or Mediterranean kitchen is widely popular across the whole country. 
Natural wonders outside of Riyadh.
The Edge of the World (original name Jebel Fihrayn) is a name for a massive cliff rock facing the desert, located 100km outside of Riyadh. It's impossible to get there by a local transport. So unless you have a jeep car (low-rise vehicles are not recommended for this road) you would need to book an organized trip. The good news is there are some companies that organize day trips to the Edge of the World – however I did a market insight and the responses were slow – so don't wait till last minute and try to book few days in advance.
Most of the tours offer some trekking included in the price, which is a great adventurous way to explore this incredible wonder. The view from the top is magnificent, it spreads over desert lanscape cut with dried river valleys.
Into the red sands of Saudi desert.
A trip to a red sand Saudi desert is an exceptional adventure. There are number of options to explore the desert – you can choose from full-day jeep or quad safari tour to red sand dunes of Saudi desert or go camping in the desert. Most trips would include fantastic desert activities like dune bashing or sand boarding. Most of the tours would be taking you south-west direction from Riyadh along the road 5395 right to the Red Sand Dunes visible on google maps (60 km from Riyadh city centre). 
Private tours cost between $65-$120, depending on a programme and duration. 
FOR BEST CAR RENTAL PRICES IN SAUDI CHECK THE BELOW OFFERS. 
Mecca - the holiest city in Islam.
Mecca is the Mohammed's birthplace and holiest city in Islam.  Mecca, with the largest mosque in the world – Grand Mosque, is only accessible to Muslims. The city is located on the west coast of Saudi Arabia, 45 miles from Jeddah – one of the most fascinating cities in Saudi Arabia. 
HAJJ is the pilgrimage to the city of Mecca. Every Muslim must undertake the pilgrimage at least once in a lifetime. The pilgrimage takes about two-three months to reach Mecca. KAABA (meaning cube in Arabic) is a building situated in the centre area of the mosque. All pilgrimes walk around the Kaaba 7 times.
Check my adventures in the next door countries – explore more of Arabian Peninsula!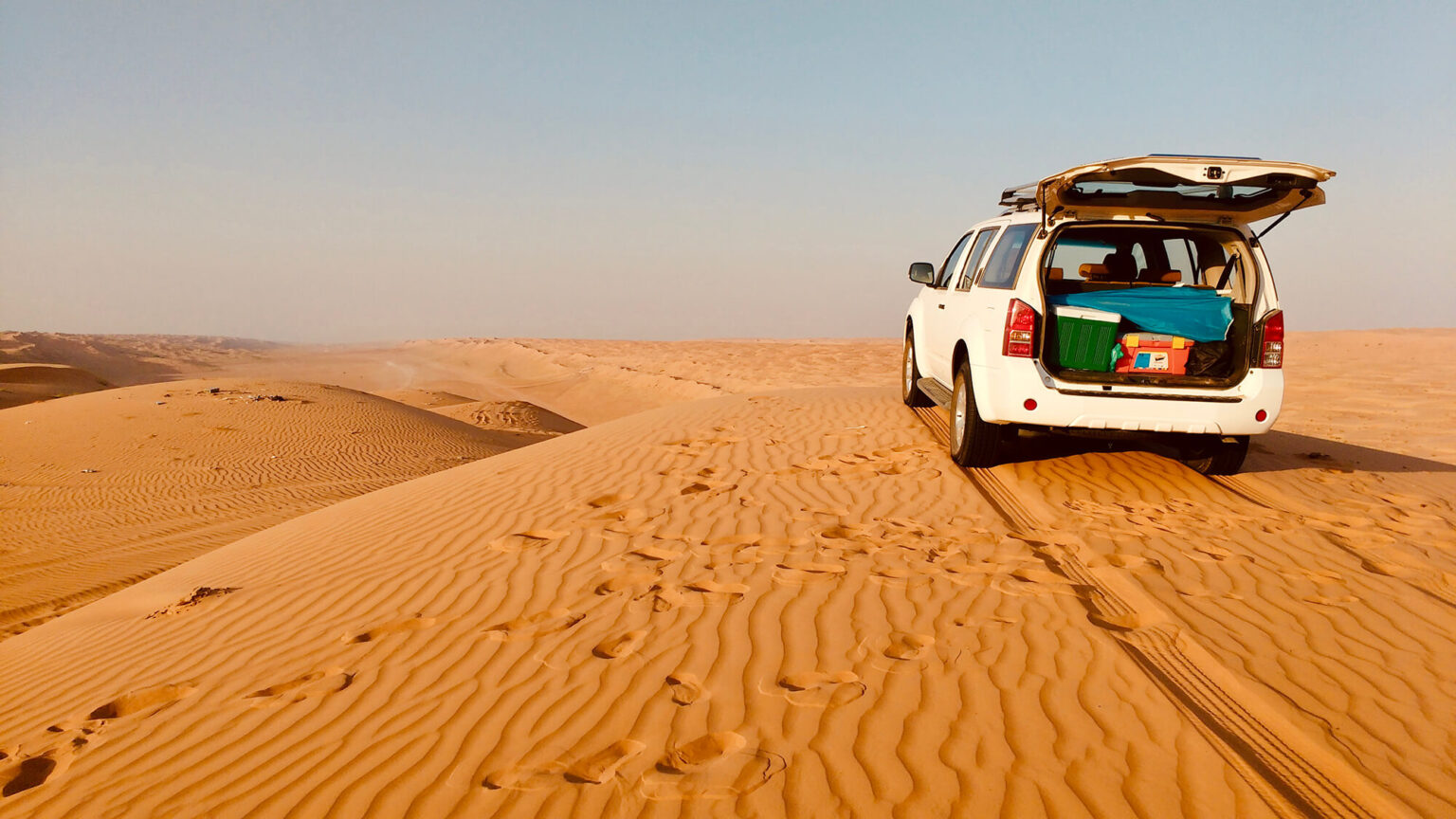 The Sultanate lay in the Persian Gulf and is one of the best places to experience traditional Arabia. Oman surprised me with its remarkable originality,
Read More »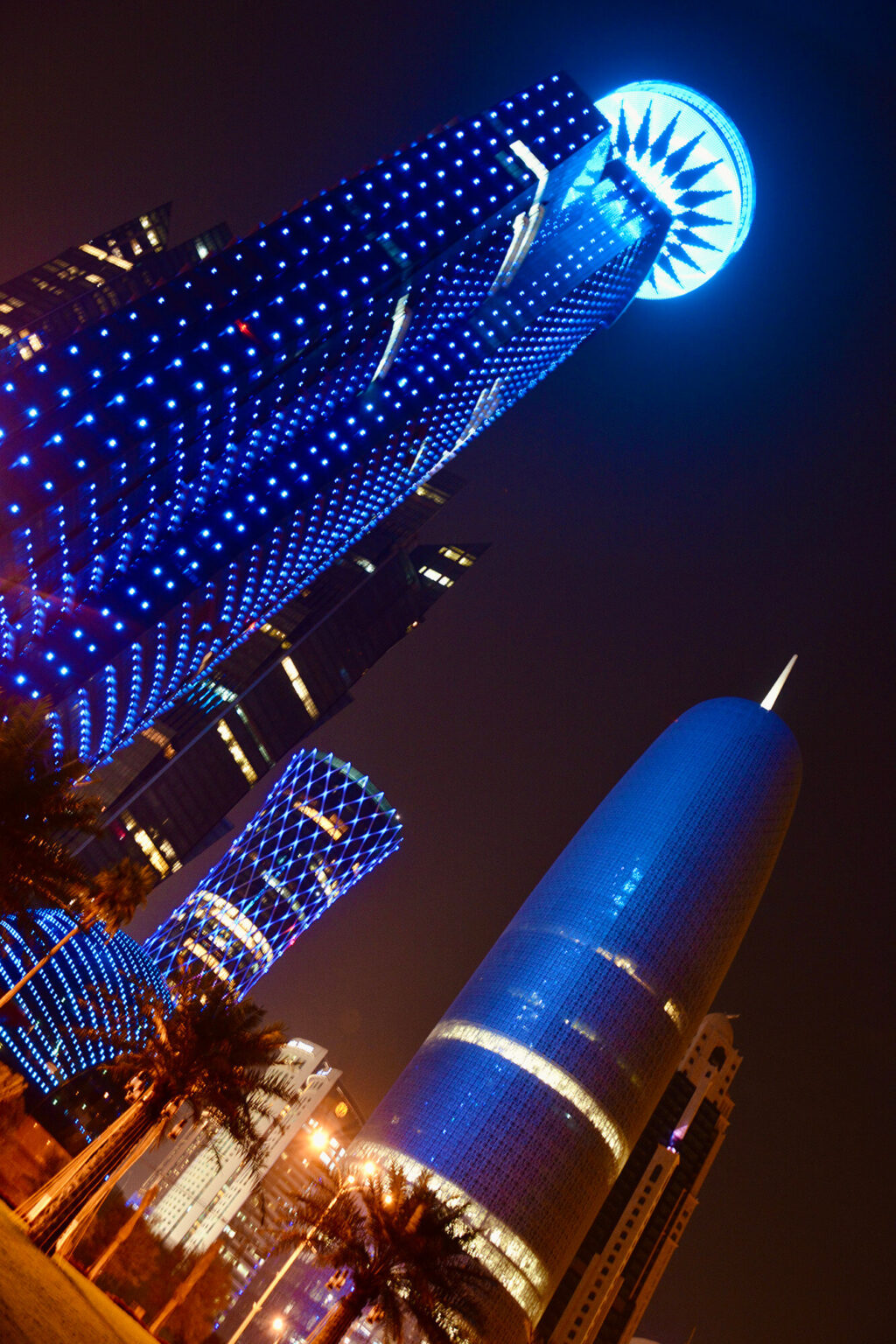 How to get from Hamad International Doha Airport to the city center? Hamad International Airport is located 15 km from Doha city centre.
Read More »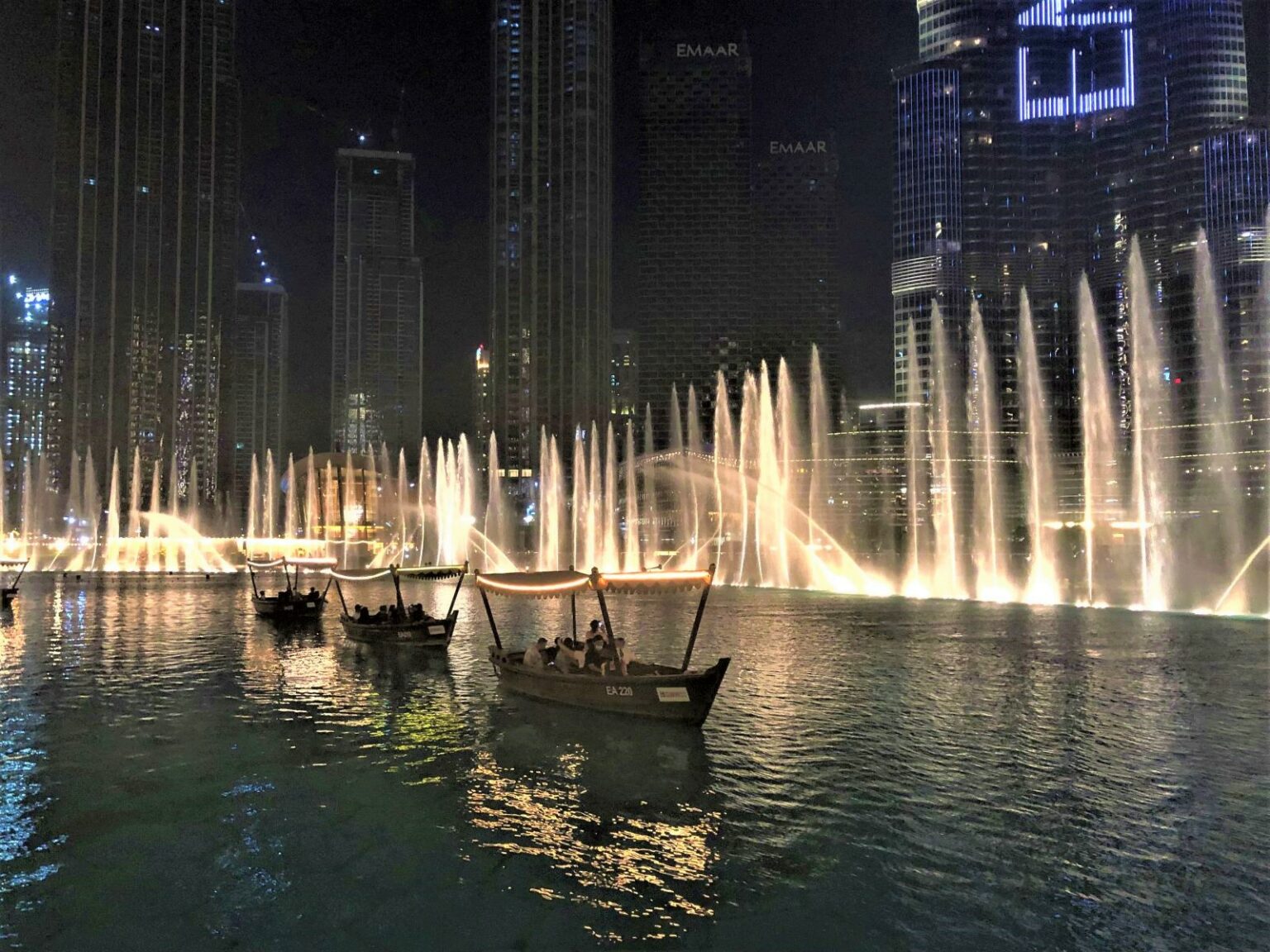 I cannot believe how much Dubai has changed over the last 6-7 years.. It used to be seen as a flashy metropolis built
Read More »