After few days of traveling in Oman around Muscat, Sur and ancient Nizwa city, we have finally reached the stage of Omani red desert – Wahiba Sands. Here is a bunch of useful information on how to get to Wahiba Sands and spend a night in one of the luxury desert camps and watch amazing sunset ovet the dunes!
How to get to Wahiba Sands - red desert?
Only jeep cars can drive through the sand dunes. So the only way to get to Wahiba Sands is by renting a 4WD car or booking an organized tour (both quite expensive – but you can't miss sunset over the red desert!). 
Distance from Muscat to Wahiba Sands is 240 km, from Sur only 160km. The nearest city to Wahiba Sands camps is Bidyah, which can be your starting point for red desert tour.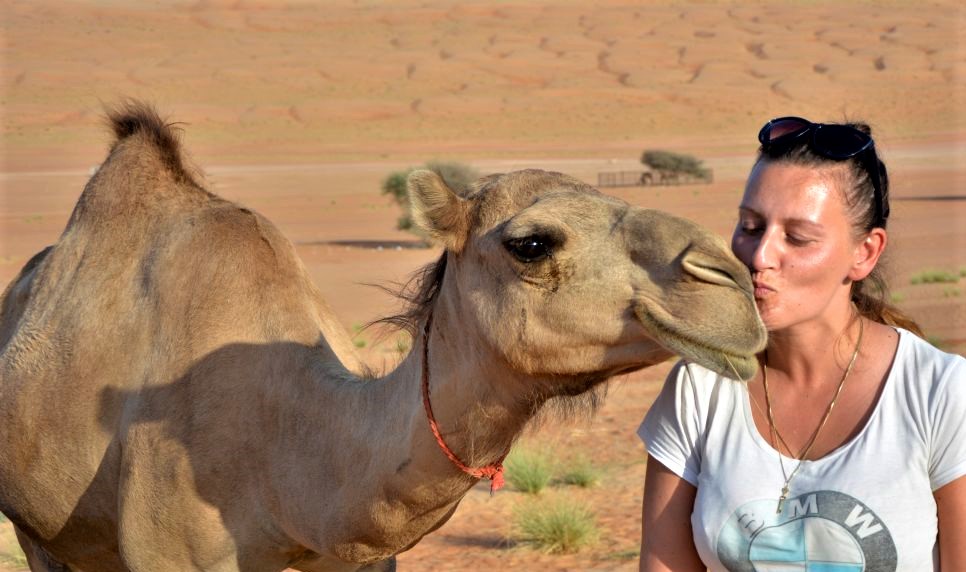 Wahiba Desert Night Camps and Resorts.
There are few luxury night camps in Wahiba |Sands Desert with prices reaching up to 450 Euro per night! Most camps offer a pick-up service from the suburb of the desert if you do not have a 4WD car. Al Raha Camp was the only achievable option for our budget but they didn't offer a pick-up, as this camp is considered as one of the cheapest! We hired a jeep with a driver to take us to AL Raha Camp. We asked to stop in the famous 1000 Nights Camp (highly recommended online). Amazing place but way above our budget. When we got to our Camp it turned out we are the only guests, which meant that we have no option for any transportation to take us back to the city the next day. It took us all day and a lot of money to reach this place but finally we had to quit and drive back to the nearest city – Bidiyah to come up with plan B. We asked at the reception of the hotel about organized trips to the desert but it was crazy expensive. We were discouraged and finally decided to travel back to Sur..!
Sur was one of the most amazing travel destinations in Oman! Great hotel staff, friendly, always eager to help 🙂 The hotel receptionist in Bidiyah told us that 1 km from the hotel there's a local taxi station. This is how we discovered SHARED TAXIS IN OMAN – 3 Rial per person to get from Bidiyah to Sur. 
The driver must have been very old, just like his car. Shortly after we got in, another two guys hopped in the car to travel with us. I'm sure we were sponsoring the whole trip but who cared at that stage! 🙂 The trip was incredible – to watch these local people, we were driving somewhere in Oman in a private car, with absolute strangers, who spoke absolutely no English! Anyway, the Omani guy was very friendly, he kept asking us: Is OK? You could sense they are good people. He dropped us exactly in front of our previous hotel in Sur. It was again our friend Nasser who we planned a trip to Wahiba Sands red desert.
Driving to Wahiba Desert.
Me and Lya though about renting a car ourselves, which would give us so much flexibility and freedom but everyone was telling us how dangerous is driving through the desert. I cannot believe I listened to them! I'm quite experienced in offroad driving and I would be well able to manage this. We were more concerned to get lost in the desert rather than my driving skills. But actually there are many jeep tracks and generally the drive is much simpler than you can imagine. 
So if you feel comfortable driving offroad DO IT YOURSELF, GET a 4WD car and be independent! The main access to the desert is near Bidiyah Castle (first 24km is a gravel road, and then follow sandy tracks). You will also see road signs to Wahiba Sands and you can always ask people for direction if you feel lost. The sandy road is quite flat and pretty whipped, simply follow car trails and you'll be fine.
There is no permanent settlement in the desert, apart from Bedouin temporary camps and luxury tourist camps. Nasser told us that taking pictures across the desert area is forbidden all the way till the camps. It's to protect local privacy and to avoid people taking photos of the interior of Bedouin's houses. In some places the interior of the house would be visible from the dunes level – but in general taking pictures of Bedouins is absolutely unacceptable in Arabic culture.
When driving through the desert you will see many camels walking along the road. We immediately jumped off the car greet these amazing animals and take some pictures. They are so soft and gentle! I couldn't stop hugging them. For the forst time I saw white camels. Said told us that white camels are very special. We asked why they are special? He said: Because they are white! 🙂 Even though the camels are wondering alone through the desert they are all in a possesion of some people. Camels are too expensive and too valuable, so at the end of the day they are kept behind wired field.. 

Wild camping in Wahiba Desert.
Me and Lya wanted to try wild camping in the desert. But Said said it's highly dangerous to camp outside the resorts due to high volume of jeep offroads and quad races, organized by rich residents especially at night time. Wild camping in Wahiba Desert is not forbidden and a lot of websites say you can camp alone.
Sunset over the Wahiba Desert sand dunes!
Sunset over the red desert is probably one of the best sceneries I've experience. Red desert is a magic place. The silence is so laud. This was such a wonderful feeling climbing barefoot velvet sand dunes and watching huge red sun sinking in the red sand. In March 2016 there was almost no rainfall, we could see green bushes growing over Wahiba Sands! Nasser told us that only recently his friend – a local guide brought a professional photographer who was doing a reportage on Wahiba Sands. Once they arrived to the desert the photographer though he was misled by the guide and called him a liar because the desert was all covered with green bushes. 
Bedouins in Wahiba Sands.
You'll see a lot of Bedouins houses in the desert. It's possible to visit them if you are on a tour or with a guide. The families are very friendly, they will eagerly invite you to show the interior of the house. It's nice to buy a small souvenir but it's not required. The name Bedouin is derived from the Arabic word Badoo, which means the beginning. Bedouins feel a strong link with their land and animals. They stay in the desert in colder months. In summer, when the temperatures increase up to 50 degrees, they move to the city.
Discover best adventures in Oman!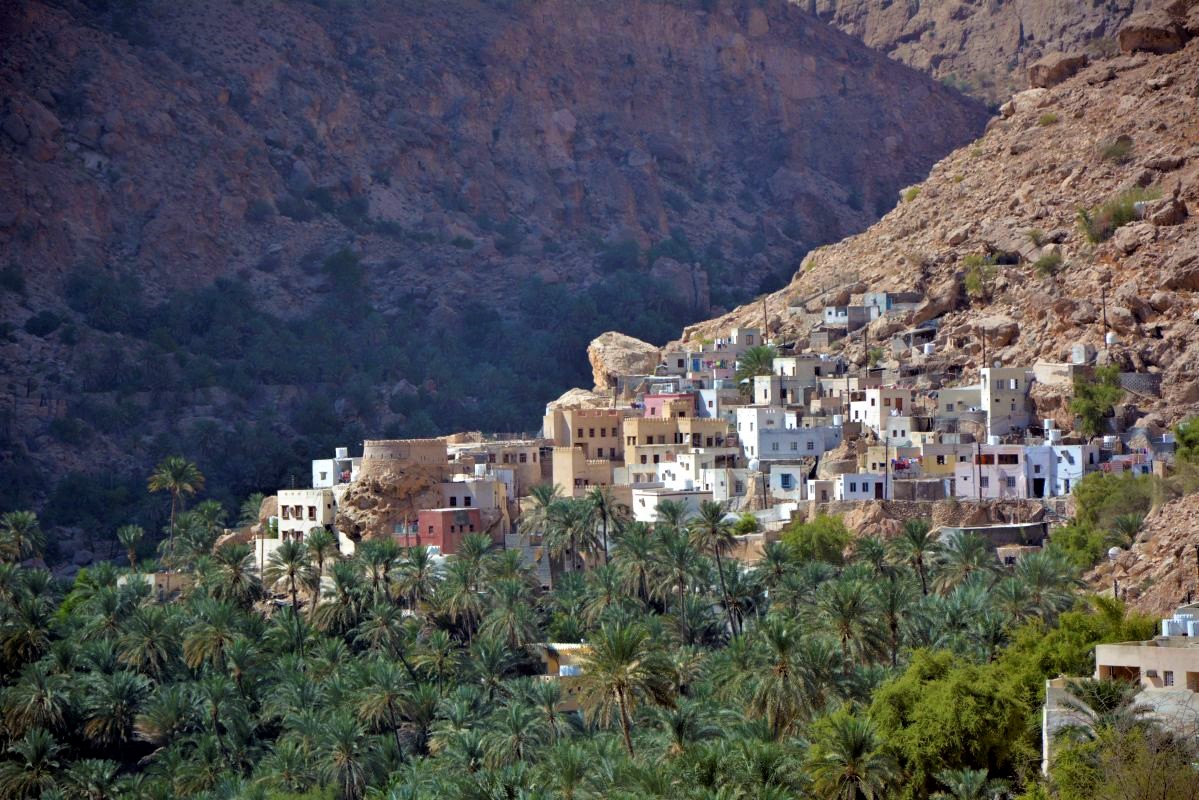 How to get to Wadi Tiwi? Going to Wadi Tiwi will be a good challenge for your driving skills. You definitely need a
Read More »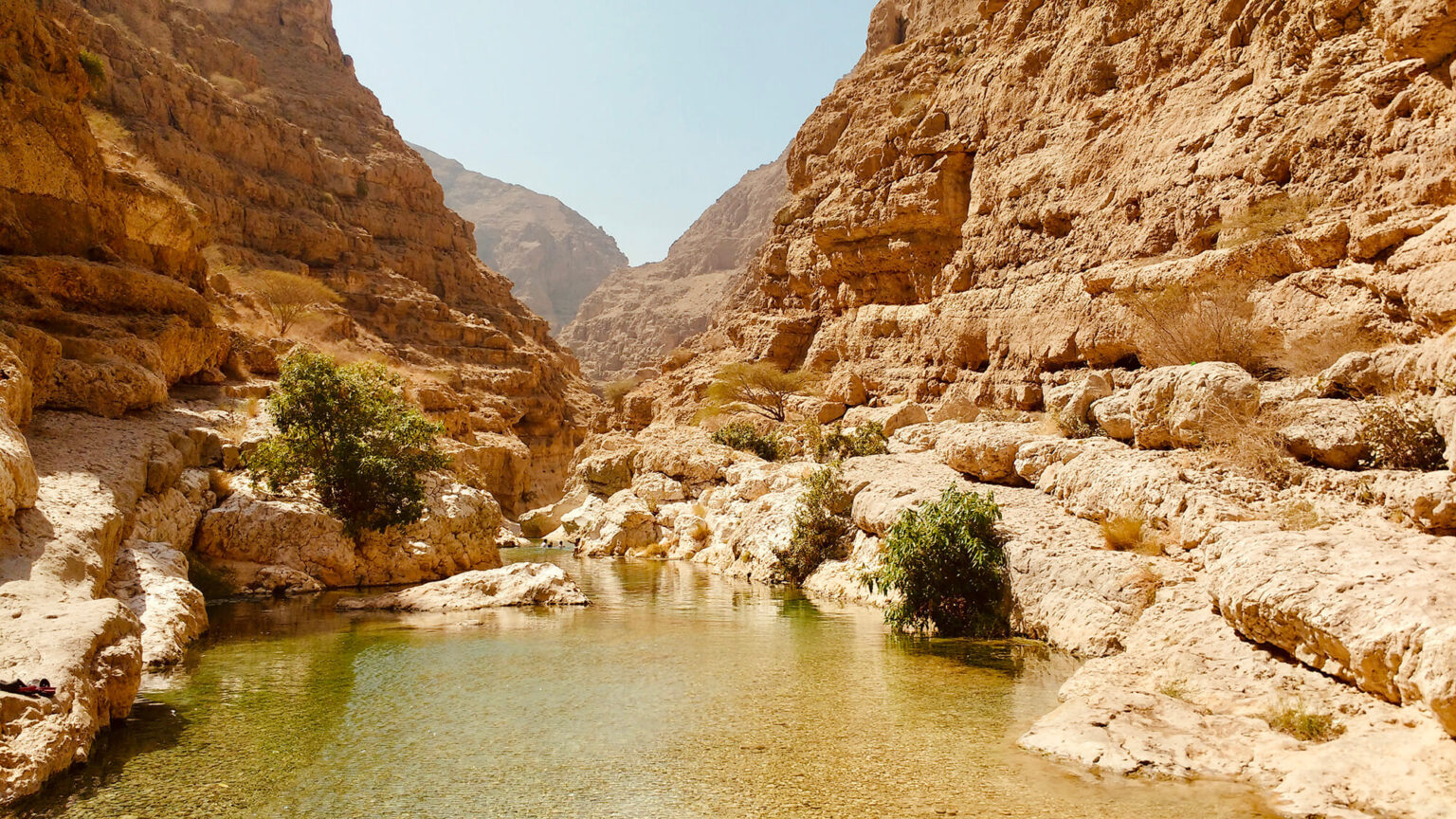 Wadi Shab is one of the most beautiful canyons and spots to visit in the whole Oman. Omani canyons dinstinct beauty is undescribable,
Read More »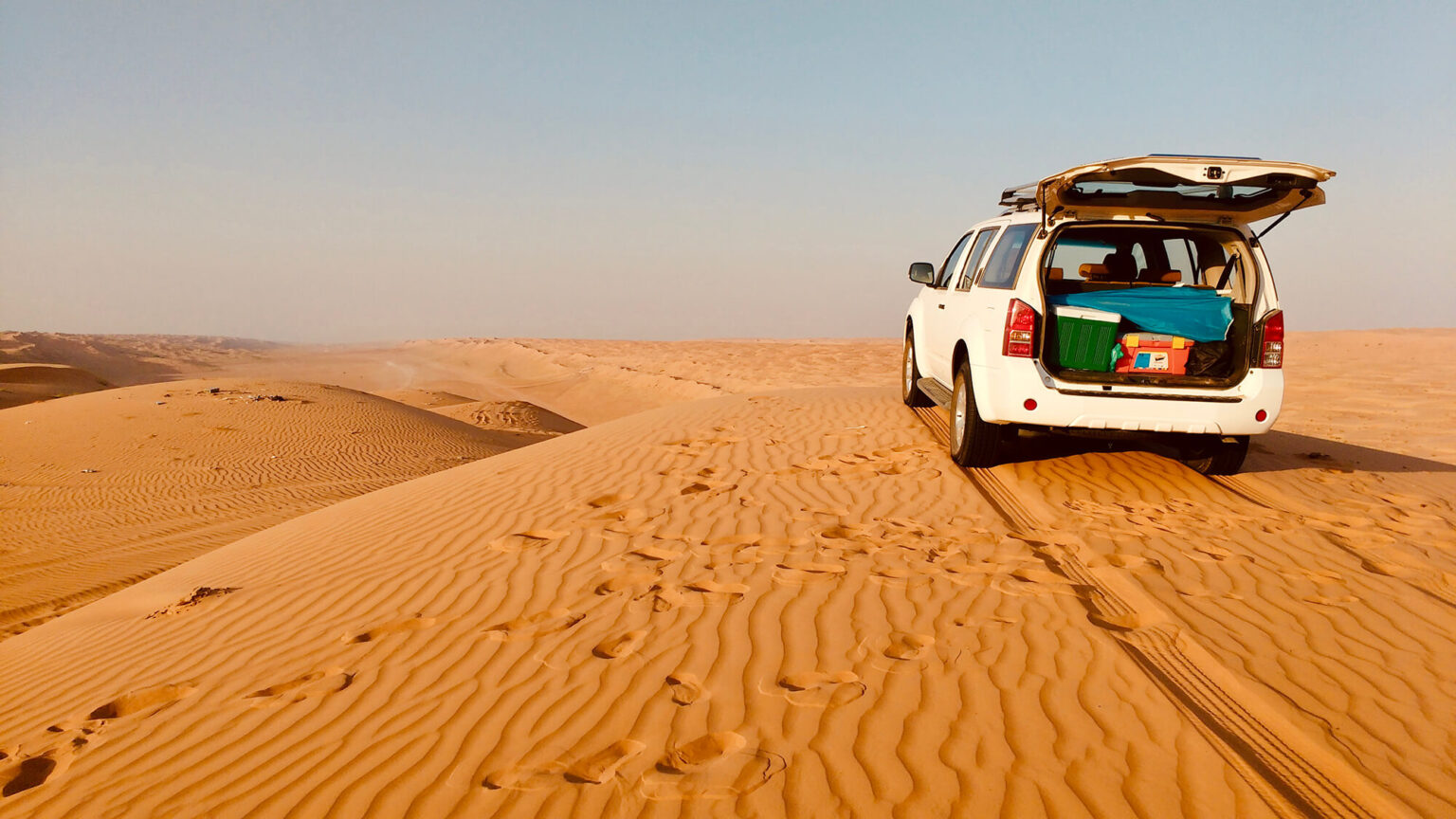 The Sultanate lay in the Persian Gulf and is one of the best places to experience traditional Arabia. Oman surprised me with its remarkable originality,
Read More »