Madrid is a busy capital city full of world-class museums, culture, historic sights and galleries. It's unlikely to become your pieceful destination, although I managed to capture some quiet spots around the city. The Streets of Madrid are amazing and differentiated. 
Just like everywhere in Spain there is one thing you'll definitely get to enjoy – street life. Walk Via Grande – the most famous street for architecture, shops and nighlife. It's a bit too busy and overrated for me but if you're there for the first time, you'll be delighted.. I would highly recommend exploring smaller streets, which are much interesting than the main Avenida 🙂 Main squares are: Plaza Mayor, Plaza de Espana, Puerta del Sol (with the famous monument of the bear licking the strawberry) – apart from their historical importance and interesting architecture, you'll find them noisy and chaotic. At the end of the day, these places are a great cultural heritage. Plaza de Mayor is the oldest part of the city and it is is breath taking after dark, as it lits up at night!
Spanish cuisine is one of the top rated in the world. That's why a famous local market – Mercado de San Miguel is a fantastic option to try number of traditional dishes, served in small portions (tapas). The place is not only a great spot to taste some delicious food but also to meet local traditions and customs. The place is probably a little overpriced but offers different kind of amazing Spanish cuisine. This is where I tried scallops for the first time .. and although I used to be crazy about sea food, I didn't like them at all! The market offers fresh and well cooked sea food specialities (great fresh oysters)!
All the small stands offer tiny portion of different snacks, which is a very good option to try lots of local flavours. Everything looks colorful and smells delicious. You eat the place with your eyes 🙂 Don't forget to try Sangria! It's really good there..
Madrid from the above – best rooftop bars and restaurants
One of the most amazing attractions in madrid are the rooftop bars. There are number of them in the city centre but you must probably book your place in advance. Madrid from the above is absolutely stunning. There's lots of monuments and important history marks on the roofs of the city buildings. To experience incredible city view from the top you need to visit Terrace Circullo de Bellas Artes. The entrance to the top floor costs around 5 Euro.  
Upstairs restaurants will spoil you with fabulous coctails, champagne and food served to your comfortable canopy or sunbed. There is also a museum on first floor. Check what's in the house, as you may be very lucky to discover world-class exhibitions. I missed Picasso exhibition, which was showed in few Spanish cities over the summer in 2020.
The other stunning rooftop bar is the Principal Madrid Hotel or Heritage Hotel. Casa Suecia is more private than the rest of the top bars. It will welcome you with comfortable sofas and a beautiful 360d view over the city.
The sculptures of two chariots pulled by four horses on the roof of BBVA Bank (Banco de Bilbao) illustrate the strength of the banks in previous centuries. The two sculptural sets weight 25 tons. Originally covered in golden color but during the Spanish Civil War the sculptures were coated with dark paint and finally moved to Madrid.
There's one place you you absolutely can't miss – Museo del Prado – world-class art museum. One and only place for Picasso, Goya, Rubens, Caravaggio, Velázquez and many more great artists..
If you are looking for free tickets – let me explain how it works. Free tickets are available from 6.00 pm. You have to place yourself in the queue from 5.30 pm. you'll probably be able to collect your free ticket at around 6.15 pm. It means you'll have an hour to explore the museum, as it closes at 8 pm, which is definitely not enough to explore 2 levels of the museum. 
A very good option is two day general admission ticket. That means you don't have to explore everything in one day, as I'll be honest – I struggled after 3.5 hours with my back pain, so it's a very good option to split this attraction across two days. Of course no photos allowed inside. Here's the characteristic monument of Velazquez, the symbol of the museum. Goya black paintings were extremely touching..
Royal Palace – Palacio Real
Built for King Philip V in 18th century. It's the largest royal palace in western Europe. There are also works by Goya, Caravaggio and Velázquez, as well as amazing displays of furniture, porcelain, silverware and sceptre of course.
Take a walk through Retiro Park. There's an amazing monument of Alfonso XII located on artificial lake. Further you can enjoy green valleys and have some rest from the heat. There's an interesting monument of Jacinto Benavente, one of the foremost Spanish dramatists of the 20th century. When sightseeing Madrid I noticed that ram horns must be a very important symbol in Spanish history. The royal jewel I saw in Royal Palace had a gold hanging ram. In Retiro Park the marmoreal elements had elements of ram's horns. It must be related to the beaten bull, a symbol of strength and power.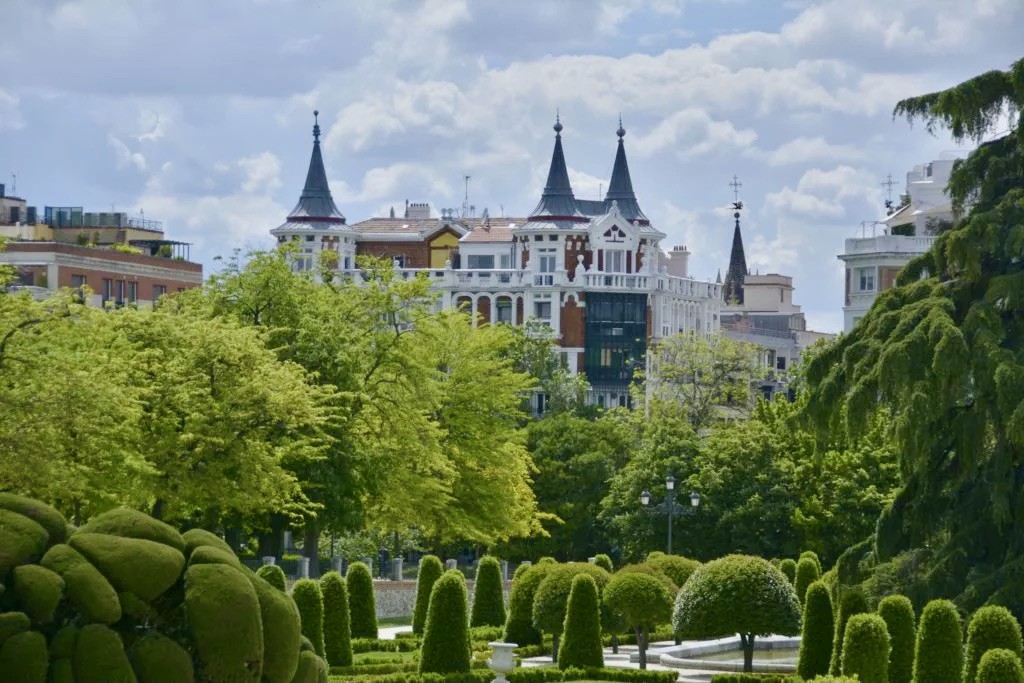 Enjoy the streets of Madrid
Catedral de Sta Maria la Real de la Almudena, the famous catherdal in Madrid. Most spectacular part of this structure – bronze relief door with images of some most famous people.
One of the most magnificent basilica in the city is Basilica de San Miguel. This stunning, non-touristic basilica is located not far from the Cathedral de Sta Maria la Real.
Plaza Mayor – one of the main city squares. Aside the amazing architecture the square is odious. Touristic crowd and migrant merchants overshadow the beauty of the old buildings, leaving no space for a nice atmosphere. Check the place after dark and you will not want to leave 🙂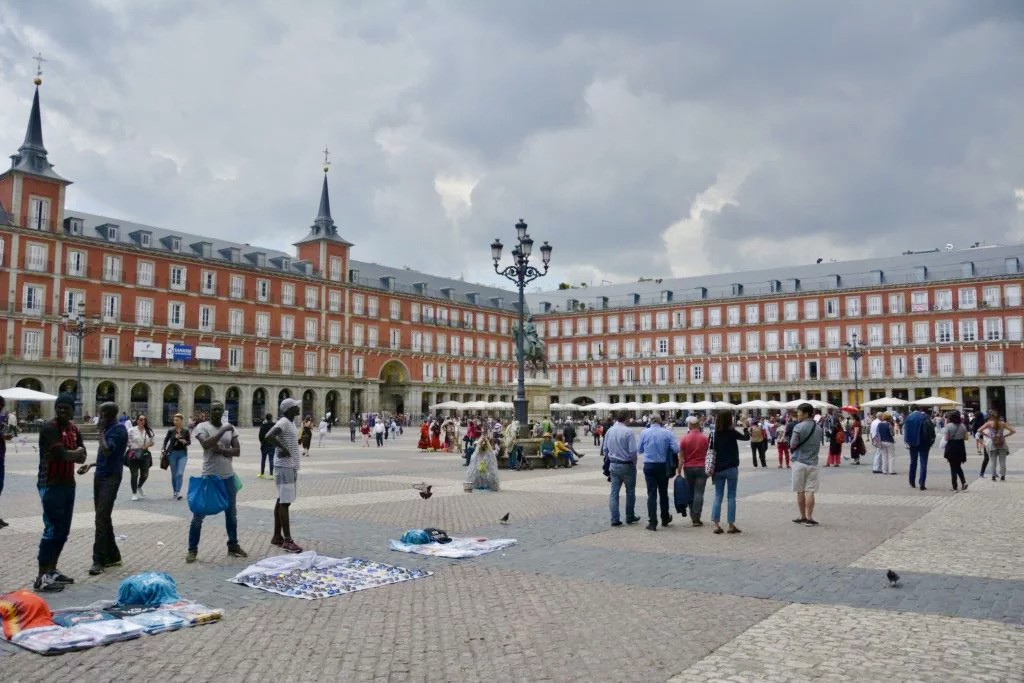 One of the enjoying moments for me was walking Calle de Atocha. This tourist free street is full of small shops of local merchants, designers and dress-making workshops. It took me directly to Anton Martin Metro station with a monument of killed lawyers in Atocha massacre in 1977.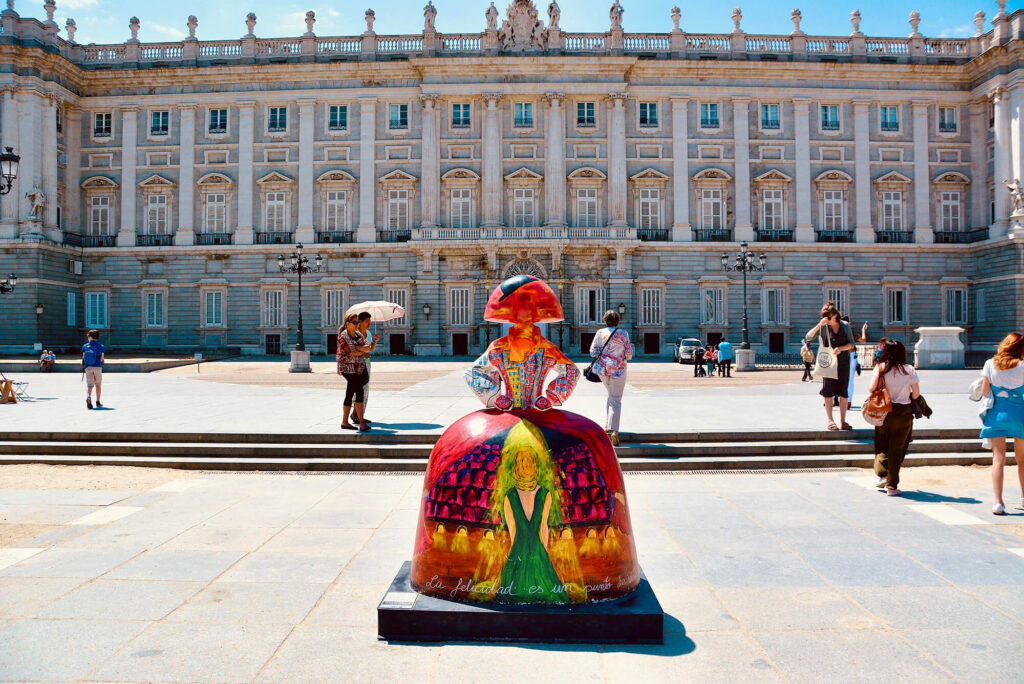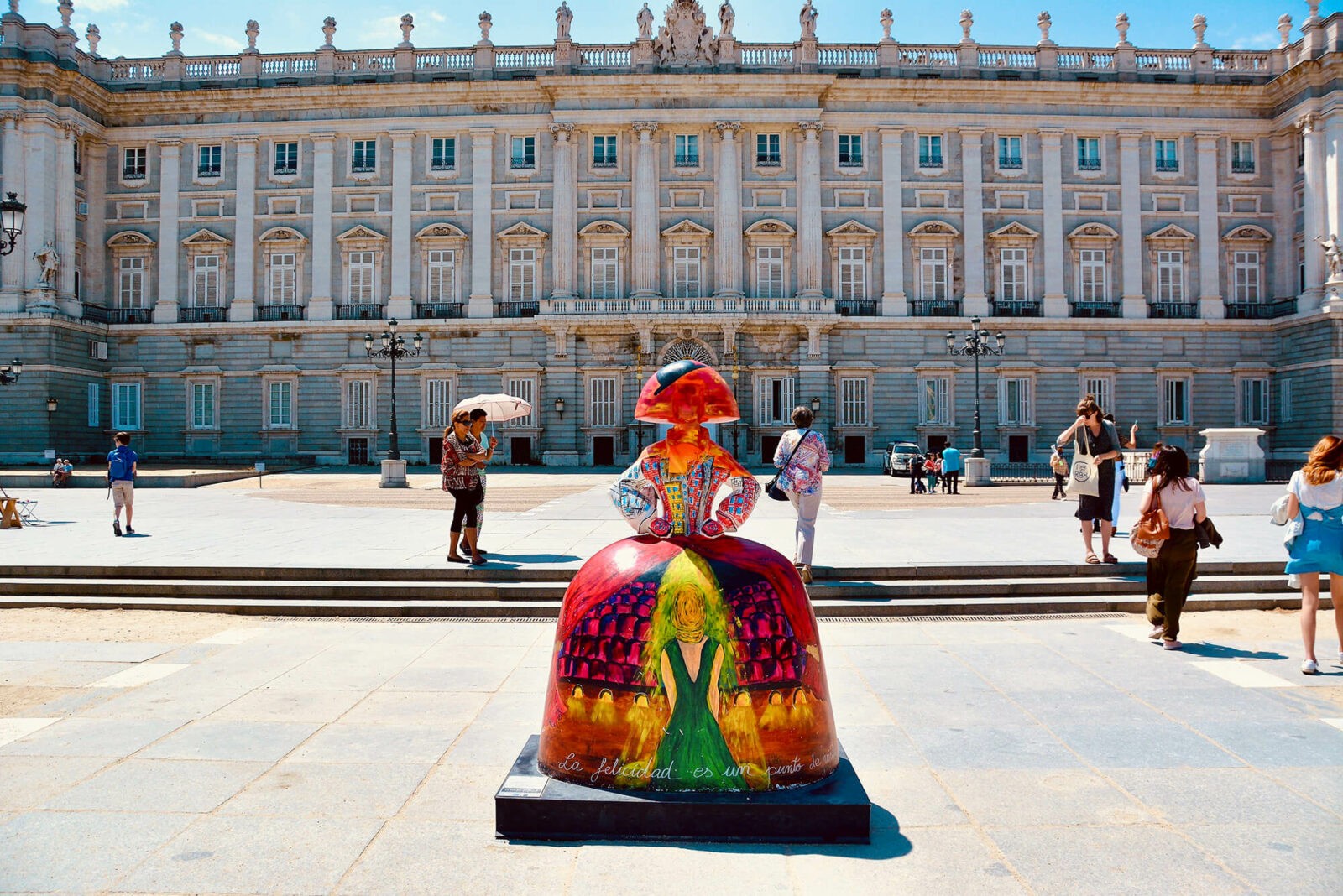 Best tips where to eat in Madrid?
Everyone knows Spanish cuisine is one of the best in the world. Madrid is still relatively cheap comparing to the rest of Europe. And also most famous for it's tapas. Tapas – it's simply a small portion of a main dish, a snack or appetiser. 
They play an important part of Spanish culture and social life, which spins around restaurants, cafes and never ending conversations. The small portion of a course gives you a possibility to taste few different options, instead of having one big meal.
Best tip – always ask for Menu del Dia/meal of the day. Usually available from 12-3 pm lunchtime at fixed price 10-14 euro. It gives a possibility to choose one starter from all positions and one main course, usually with a drink and coffee included.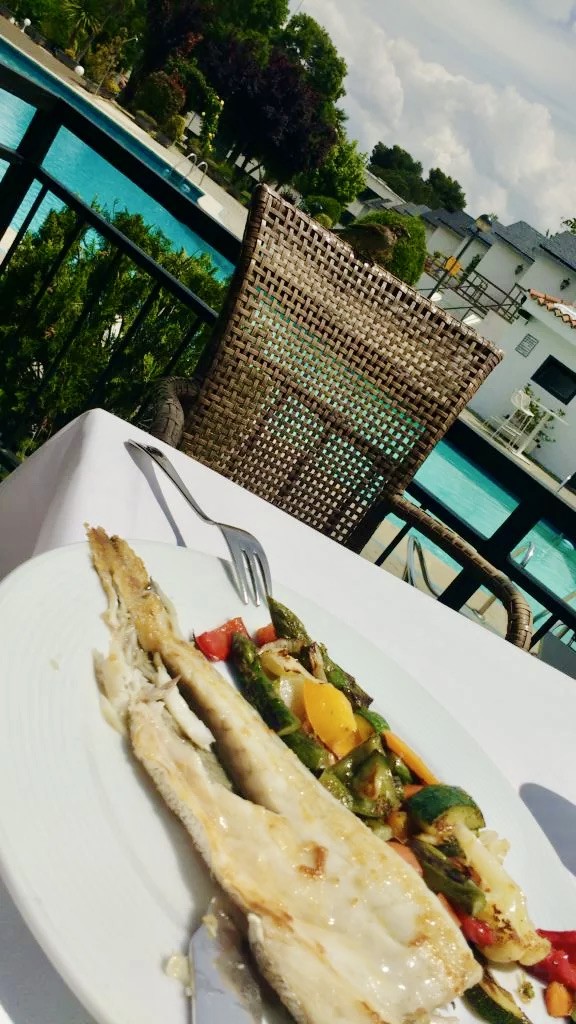 Madrid has a great old underground. With 10 lines it's possible to explore whole city by the fastest existing public transport. The underground map is available on main stations. I always recommend getting to the closes tourist information (there are many in Madrid) for a city map and useful tips (like real local restaurant). It's so interesting how the customs differ in different countries. Spanish underground is noisy, people laugh, talk, play instruments. While in Japan you are obliged by the regulations to remain silent, no talks, no phone allowed.
Tickets are available in metro stations. Although after choosing the language option only greeting are in English and all the rest goes in Spanish. First you need to buy a card at the same machine. You'll probably spend few minutes trying to figure out how to buy a ticket but you should be successful at the end. It's easier in main stations where you can always ask an underground staff for help.
And in case you're planning to visit Barcelona check: https://freestyletraveling.com/around-barcelona/