Budapest is one of the most amazing capitals of Europe with an incredible historic timeline. It's very touristic friendly with great atmosphere and delicious cuisine. I had 5 days to discover best city highlights – here are most epic things to see in Budapest during 5 days trip. 
Most epic things to see in Budapest in 5 days.
I always highly recommend – get a city map after your arrival. You can get one from the tourist information or just get it from people selling Bus Tours around the Old Town area. These maps are brilliant for sightseeing around the city, all the spots are marked on the map, so you can eaisly draw a tour line and make a smart itinerary! Apart from delightful traditions of Budapest residents, there are number of city spots you can't miss to visit! So don't just hang around delicious local bars but taste the Hungarian heritage.
Landed in Budapest – Book very affordable shared airport shuttle bus transfer.
There is no way you miss Budapest cruise night tour across River Danube! The city looks spectacular during night time. The boat tour passes by most epic old buildings, historically important sites and panoramic city spots. 
Buda and Pest = Budapescht.
Budapest is devided by River Danube – second longest river in Europe – into two parts: Buda and Pest. Can you believe in the past the city was devided into 3 different cities – Buda, Pest and Obuda. Only in 1873 it has united to appear as Budapest. 
Is Buda reacher than Pest?
Definitely Buda remains more residential and posh part of the town. Pest is being more touristy and chilled, with tons of local bars, amazing atmosphere and real local lifestyle. Definitely a part you want to explore more when visiting Budapest.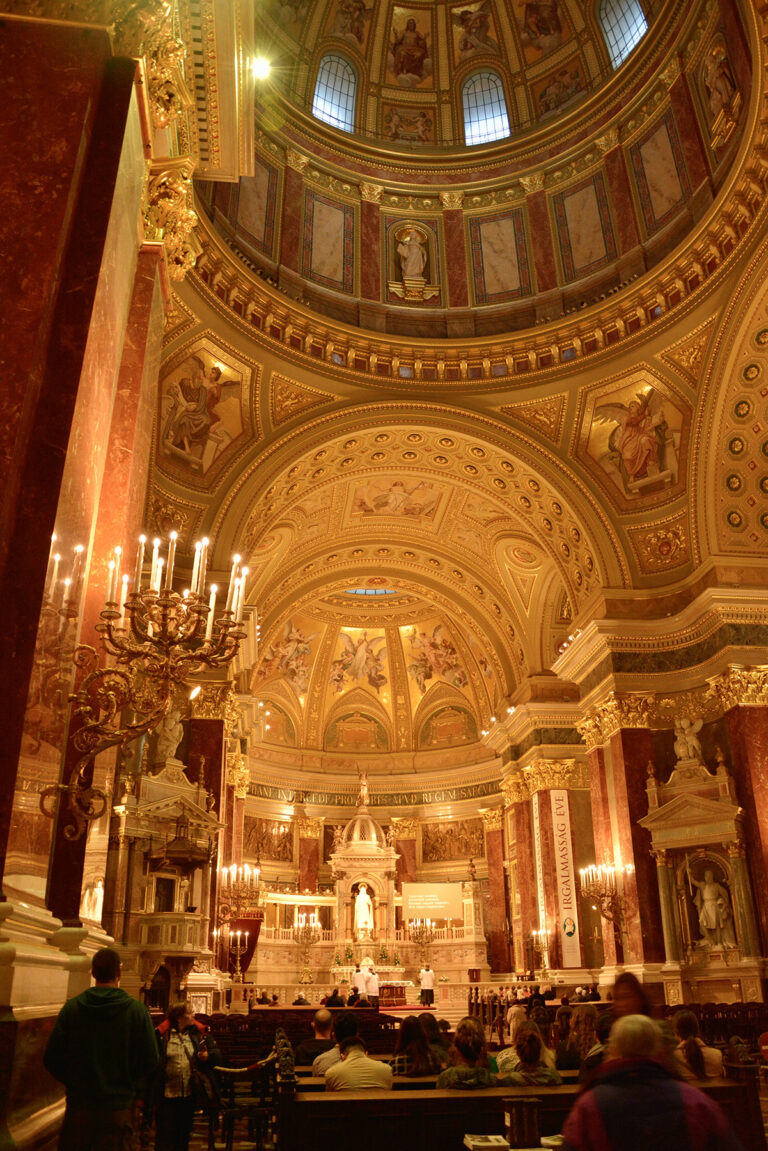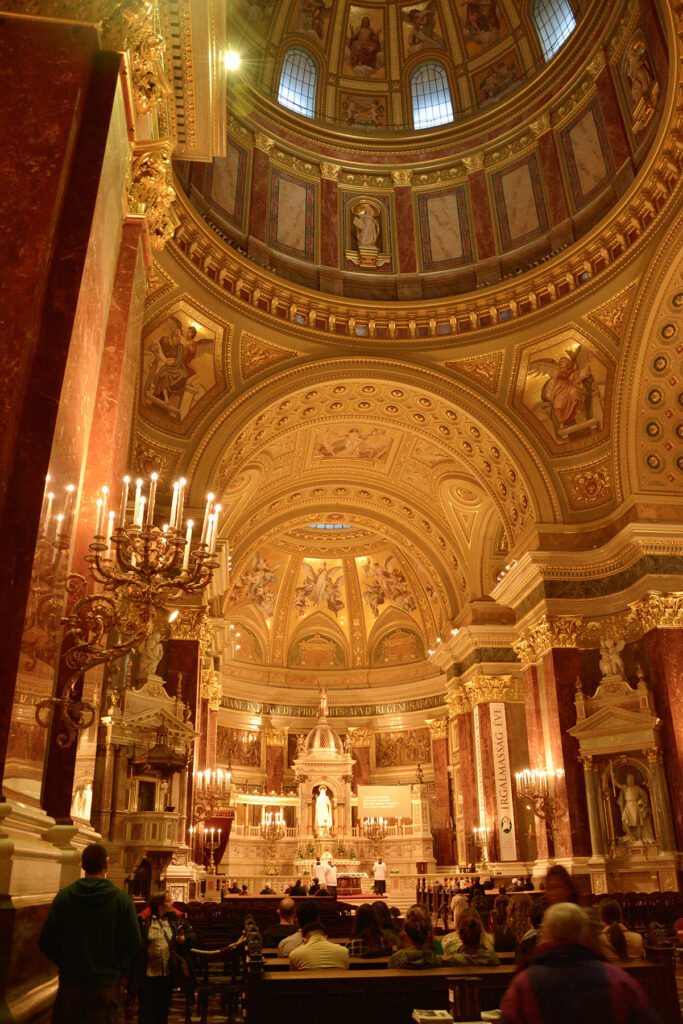 St Stephen's Basilica located in the heart of Pest is Hungary's most sacred relic.
This is where I started exploring Budapest. Entry fee to St Stephen's Basilica is around 3 Euro. Old town is located a short walk from the Basilica. It's a great destination to try real Hungarian dishes – delicious traditial cuisine.
The easiest way to get around the city is by underground. 4 lines of the underground cover both sides of the city – Buda and Pest.
Central Market Hall - one of the best things to see in Budapest.
Budapest's Nagy Vásárcsarnok – Central Market Hall – this is a great place to find real local cuisine. Must try! but prepare yourself for crowds! Hungarian food is as delicious as it looks. My advise is do not buy souvenirs inside, they are much cheaper on the streets of the old town. 🙂 If you are willing to taste most famous Hungarian speciality – fresh chunks of creamy duck or goose liver, this is the place to visit!
World famous Szechenyi Spa Baths.
One of those must-do things in Budapest is visiting Szechenyi Baths. Szechenyi Spa Baths is a stunning and one of the largest spa baths in Europe with 15 indoor baths and 3 grand outdoor pools. Balow – Museum of Applied Arts. One of the most unique local tradition is playing aqua chess.
The Shoes on the Danube memorial.
Walking along the river toward the Hungarian Parliament you will see The Shoes on the Danube – the famous memorial to the Budapest Jews who were shot by Arrow Cross militiamen between 1944 and 1945. Can you imagine the idea of the monument came from a movie director. It's one of the most touching things to see in Budapest city.
Buda Hill with Fisherman Bastion.
Very easy way to get to Buda Hill is taking bus no 16, going from Pest to Buda. The bus takes you all along the Buda Hill directly to Matthias Church & Fisherman's Bastion (amazing looking during night time). Fisherman Bastion, located near Buda Castle, is one of the most famous monuments with incredible panoramic views of the whole city.
Szechenyi Chain Bridge and Parliament building.
Bus no 16 also stops neat the Citadel, where you can admire the view of the Parliament buildings which looks spectacular during night time. The bus runs frequently so you can get off, do some seightseeing, catch the next bus and continue the ride toward the hill. Don't miss to walk the Chain Bridge! Below you can find some of the most interesting and most popular city tour options.