When it comes to the Maldives, most people conjure images of luxurious resorts and private island getaways. While these exclusive experiences do provide a lavish vacation, there is another side to the Maldives that often goes unnoticed.
Maldives are natural paradise deeped in exceptional wildlife of tuquoise waters and coral reef. With a little bit of planning you can organize lifetime vacations without blowing your account. Accomodation and food prices are way cheaper than in Europe. In the main island – Male you can get food for 4-5$, while on further islands you'll pay 10-15$ for an amazing grilled fish fill dish. With this travel guide to Maldives I'll explain step by step on how to organize yourself an amazing adventure across this striking paradise. 
Below you'll find all required travel information to be fully prepared and know what to expect from this exotic destination! So tune in ;)))
Travel guide to Maldives islands – Maldives at a glance.
REPUBLIC OF MALDIVES: consists of 1190 islands on Indian Ocean.
HOW TO GET THERE: Only accessible by air. Boat transport available between the islands.
POPULATION: less than half million.
CAPITAL CITY & INTERNATIONAL AIRPORT: MALE is the main island and port with international airport. It is divided into two parts linked by a sea bridge: Male and Hulhumale.  
LANGUAGE: Dhivehi is the original language but English is widely spoken across the islands.
RELIGION: 100% Sunni Muslim.
ALCOHOL: Maldives is an Islamic country. It is strictly forbidden to bring alcohol on the islands. Alcohol is served in luxury resorts, neither bars and restaurants will serve alcohol. 😊
CURRENCY: Maldivian Rufiyaa. 1USD ~ 16 Rf.
ELECTRICITY: 240 VAC.
PAYMENTS & ATM's: ATMs are available across the islands. You should have no problem with cash withdrawal.
Payment Accept: CARDS
– VISA / AMERICAN EXPRESS / MASTER CARD. If paying by CREDIT / DEBIT CARD ) there will be an additional 3.5% bank charges added to your final bill amount.
CASH:US Dollar , Australian Dollars , Euro , Pound Sterling.
Even in small souvenir shops 2.5h away from the main island Male we were able to pay in Euro 😉
Male - the capital of Maldives.
Male consists of two main islands: Male (old, original) and Hulhumale (artificially created part of the island).
MALE: is the original island, which remained local and you can actually observe the real lifestyle and taste traditional food. Most popular places are: the artificial beach and incredible Fish Market, where you can admire fisherman work and fish cleaners in action. The market gets busiest late afternoon, after all the boats return with their day's catch.
The other island is HULHUMALE (with Velana International Airport), which is an artificially created island, modern, with cosy bars and lovely Hulhumale beach.
Main transportation – TAXIs. Lined up in front of the airport – the fare is fixed between 80-100 MVR for both directions (Male and Hulhumale). Ask at your hotel/guesthouse to order a taxi for you on the way back. 
Hulhumale artificial island.
Hulhumale, located in the south of North Male Atoll, is an artificial island created by pumping sand from the sea and is a result of an extremely advanced development project in Maldives. 
Hulhumale is modern and buzzing island, with beautiful beaches, plenty of local shops and delicious restaurants with food starting from only 3$/have a look at the menu.
There are many local restaurant but one of the best places to eat is KICKS with original local cuisine and really affordable prices. 
VISA: No prior visa arrangements are required with valid travel documents, 30 days visa on arrival will be given to visitors. However, you cannot be traveling to Maldives from yellow fever infected areas.
CUSTOMS: Since Maldives is a Muslim country, nudity is forbidden, bikini might be forbidden on public beaches, which are clearly marked. Light, cotton clothes are recommended.
Best accommodation options in Male.
Male accommodation is actually quite expensive. They are aware most of the travelers need to spend a night in Male to catch their boat the next day to the final island destination. However if you book in advance you can expect to pey 50$/per night.
Best time to travel to Maldives.
November to April is a peak season for Maldives. From May to October Maldives prices drop slightly, we were visiting in August and the island was almost empty with very little tourists. Showers may occur in June and July but after few hours of rain you can expect the sun to warm you up again, so I wouldn't worry too much. 
Transportation between Maldives islands.
All type of sea transportation will take you from the main port to your destination island. You can choose from: ferry (too slow), speed boats (highly reccomended!), sea plane (nice but expensive).
There are numerous boat operators. They all have their counters at the airport located at the main hall – very easy to find. We have booked speed boat in advance but I'm sure it would be doable onsite. I never expected to find so many operators in place.
Most popular are speed boats, approx. ticket price is 60USD one way, with slow ferry ride for 15USD. They will take you to almost every island across Maldives. 
Speed boats are running only twice a day and the most reliable portal to book your ferry, speed boat or sea plane tickets to any island is 12go.asia below.
Best affordable islands to stay in Maldives.
Mathiveri – paradise island, located 2.5h from the main island Male is a fantastic solution. On the south side there's an unhabited white sand island, easily reachable by kayak or swimming (just make sure the current is not too strong). 
We stayed at the most amazing guesthouse on the island – Mahchavaru Maldives! Lovely Suresh was taking care of us, accomodating everything we needed. If you book a place in advance it will be less than 50$/per night including breakfast. The rooms are adorable, very clean and comfy. 
Snorkeling spots are everywhere around the island. All you need is a snorkeling mask and you can immerse yourself in the underwater paradise. 
Picnic Island is a tiny, unhabited sandbank located on the south side of Mathiveri. It's an amazing place surrounded by crystal waters, where you can spend while day snorkeling – exploring diversity of marine life, kayaking, swimming or sunbathing on a white sand. 
It is very easy accesible from Mathiveri – it should not be a problem to reach the island for good swimmers – however you need to watch the currents, which might get quite strong depending on a tide. The safest way to get there is to rent a kayak. 
Maafushi is extremely popular, budget-friendly, paradise island in Maldives. It is located only 27 km from Male island in South Male Atoll. You will find great value for money for  accommodation in Maafushi. Prices start from 40$ for a fabulous villa with swimming pool. 
Book airport transfer by speed boat to Maafushi for only 40$ here. 
Ukulhas is another budget friendly, green and still unspoiled island. This 1 km long island is located in Atoll – Alif-Alif, around 70km from Male main island.
Like on other islands watersports are unlimited. Outside of snorkeling and below water activities you can also do:
windsurfing – 30$/1h
wakeboarding – 40$/30 min
kitesurfing.
View best tours, sirport transfers and stays below.
Swimming with sharks in Maldives - best watersports!
Indian Ocean is one of the best places to enjoy water sports and marine life. Engage in thrilling water activities, where you can marvel at the vibrant marine life and underwater wonders. Explore uninhabited islands, go on dolphin-watching tours, or take a sunset cruise to discover the untouched beauty of the Maldivian archipelago.
There are plenty of options to choose from for an unforgettable adventure. 
SNORKELING – not much needed and it's FREE. If you don't have your mask you can rent it in every stay. Coral reef is accesible from the shore on many islands. 
SCUBA DIVING – for sharks, whale sharks and deep ocean marine you need to go diving. The prices are very affordable – 70-100$ for a two tank dive. Diving centres are located on most of the islands, otherwise the hotel will be able to organize it for you.
SNORKELING TOURS – single option 60$, but there are packages of 2 or 4 options, where you can combine reef, turtle, manta snorkel.  Speed boat will take you for a 3-4h trip with 3 stopovers. We were extremely lucky and met sharks, that came out of nowhere! Best experience ever!!
SKIJET – Go and chase stingrays! It's a great fun! You'll be able to get it for 70$/for 30 min. 
KAYAKING – very pleasant activity in Maldives, 15$ per day.
PARASAILING – becomes quite popular and it's very enjoyable to watch maldives from the air. 
Check best tour options for SNORKELING SAFARI and ISLAND HOOPING WITH SNORKELING.
Maldives cuisine is delicious! And staying in the local island gives you the opportunity to indulge in authentic culinary experiences. Sample traditional Maldivian dishes, bursting with flavors and made from fresh local ingredients. From fragrant fish curries to tantalizing street food, the local cuisine is a journey for your taste buds. 
Island Hopping – thanks to local ferries and speed boats connecting different islands, you can explore multiple destinations at a lower cost. Each island has its own unique charm, from pristine beaches to traditional villages. You can spend a day or two on each island, soaking in the tranquility and immersing yourself in the local culture. Don't forget to visit the local cafes and markets to taste authentic Maldivian cuisine.
Travel guide to Maldives -safety advise.
Sea transportation – all boat and ferry schedules depend on weather conditions. Keep in mind there might be disruptions in your boat timings and don't leave your return boat to the last minute – always allow an extra day, especially when you have a plne to catch. 
Dress Respectfully: The Maldives is a Muslim country, and it is important to dress respectfully, especially when visiting local islands. Avoid wearing revealing or skimpy clothing, and opt for modest attire that covers your shoulders and knees. On the first day I walked back to the hotel in my bikini bottom and it was a big deal! 😉
Stay Hydrated: When exploring under the sun, it's important to stay hydrated to avoid heat stroke or dehydration. Carry a water bottle with you and drink plenty of fluids, especially during the hotter hours of the day and water activities. 
Follow Local Customs and Laws: Familiarize yourself with the local customs and laws of the Maldives to avoid any conflicts or misunderstandings. For example, public displays of affection are not allowed on local islands, and it's important to respect the religious and cultural practices of the locals.
DON'T ever travel without medical insurance, especially when you'll be engaged in water activities, boat cruises, etc. 
Take Precautions in the Water: The Maldives is known for its crystal clear waters, but it's important to take precautions when swimming or snorkeling. Familiarize yourself with the conditions, check for any warnings or advisories, and always snorkel with a buddy. Be aware of sea currents – always seek advise in your hostel/resort. Let them know where you are going and what is the activity planned.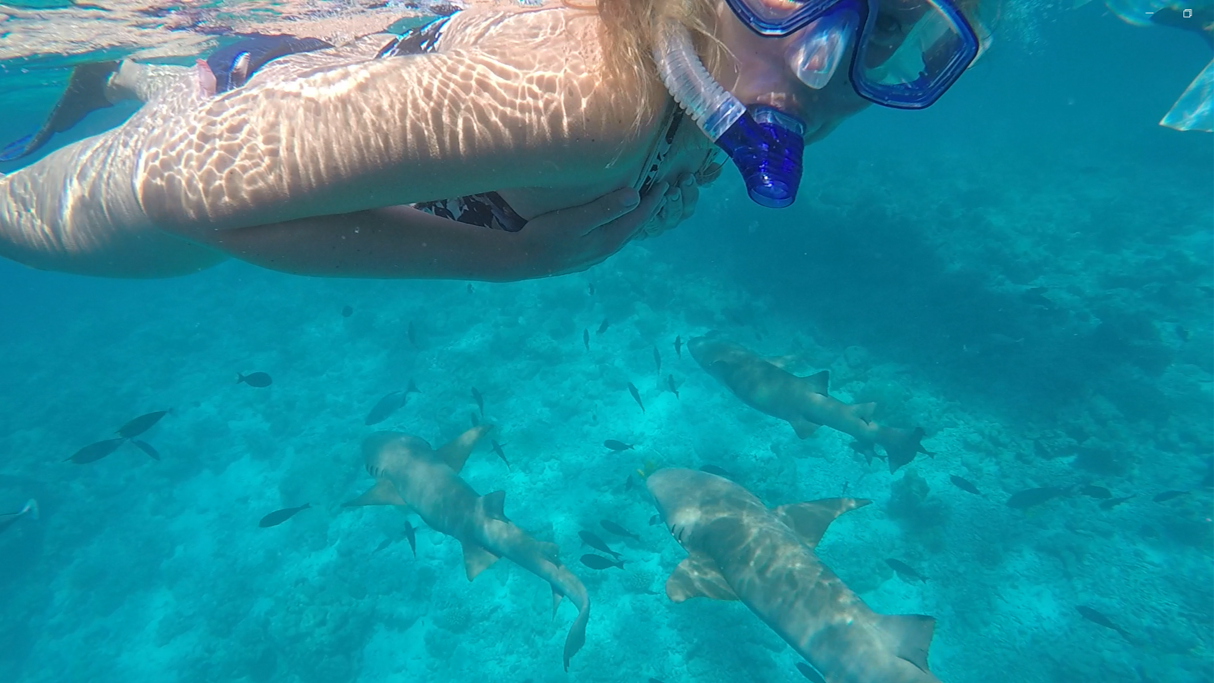 Why you should visit the striking Maldives islands at least once in your life? The Maldives is often seen as a luxury destination,
Read More »