Budapest is one of the most amazing capitals of Europe with an incredible historic timeline. It's very touristic friendly with great atmosphere and delicious cuisine. Here is my list of the best places to see in Budapest.
Top things to see in Budapest in 5 days
I always recommend to every traveler to get a city map, this is always my first step whenever I go. You can get it from the tourist information or just get one from people selling Bus Tours around the Old Town area. These maps are brilliant if you want to do some sightseeing around the city, you've got all the spots marked on the map to you can draw a tour line. For me sightseeing in new places is important but I prefer watching local people, their daily life, culture, habits, etc. But in Budapest there are number of spots you can't miss and do some sightseeing. Don't be surprised to see number of really poor districts and even poverty.
We started the trip with St Stephen's Basilica (go inside – entry fee ~ 3 euro). From there you can have a walk around the old town. It's really possible to find some tiny local restaurants with delicious traditial cuisine. There are 4 lines of the underground which is the greatest choice of public transport.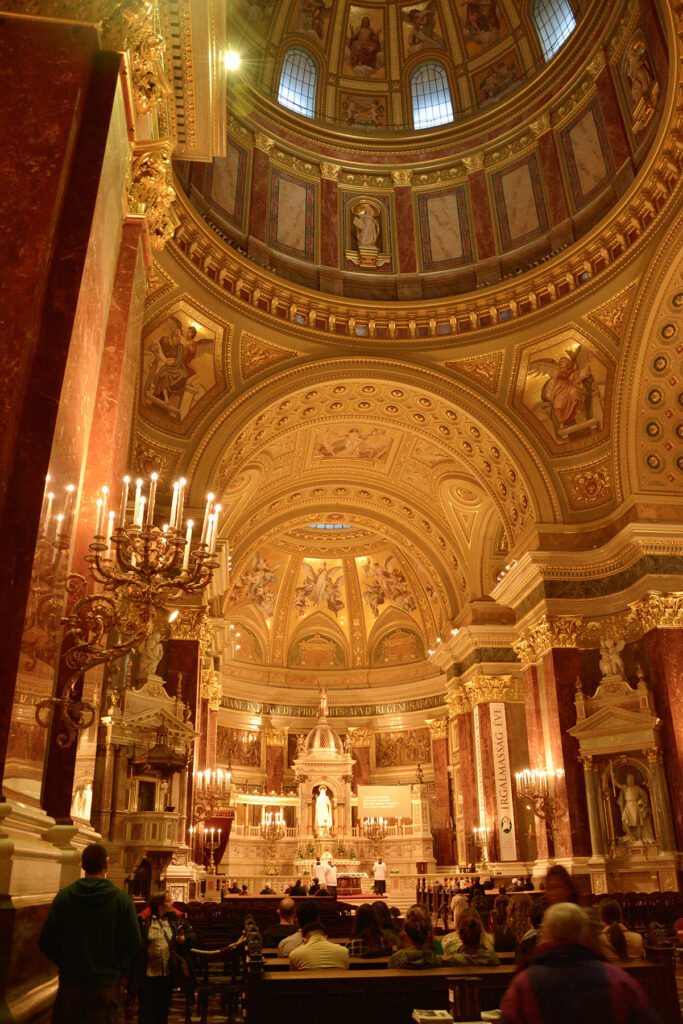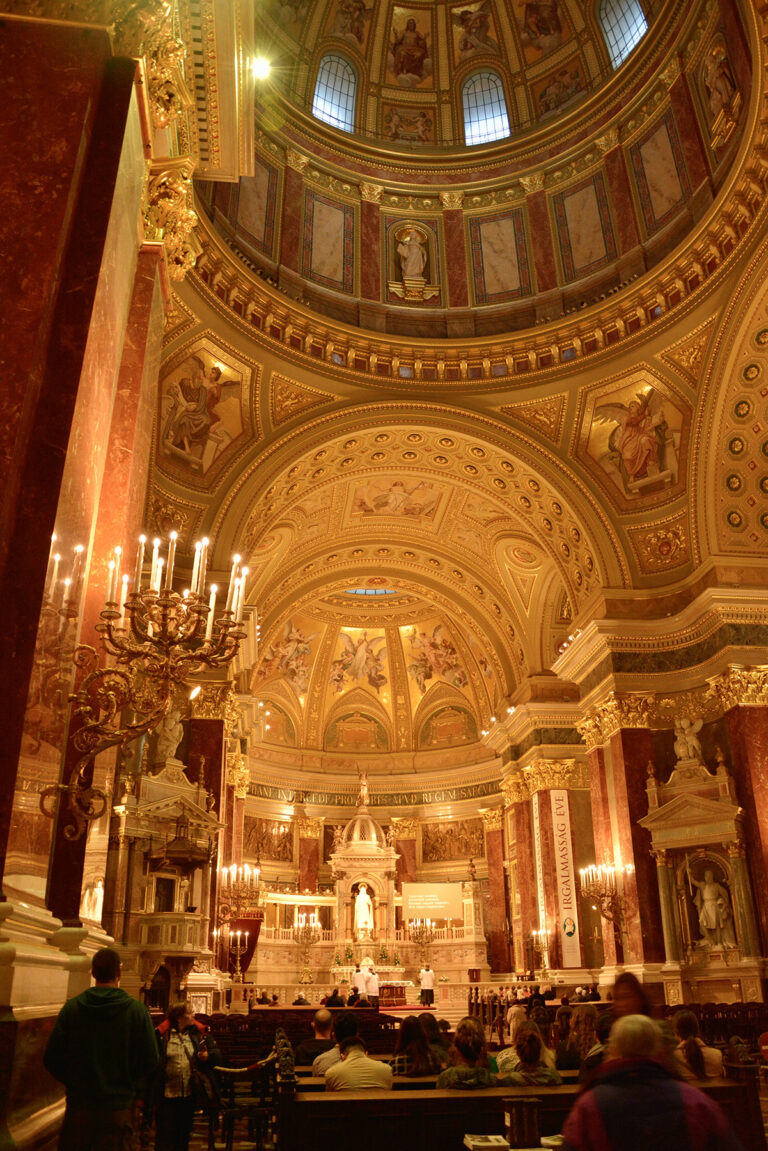 Central Market Hall - one of the best things to see in Budapest
Budapest's Nagy Vásárcsarnok – Central Market Hall – this is a great place to find real local cuisine. Must try! Prepare yourself for the crowds! Hungarian food is as delicious as it looks. My advise is do not buy souvenirs inside, they are much cheaper on the streets of the old town. 🙂 If you are willing to taste most famous Hungarian speciality – fresh chunks of creamy duck or goose liver, this is the place to visit!
Szechenyi Spa Baths - one of the top things to see in Budapest
One of those must-do things in Budapest is visiting Szechenyi Baths. Szechenyi Spa Baths is a stunning and one of the largest spa baths in Europe with 15 indoor baths and 3 grand outdoor pools. Balow – Museum of Applied Arts.
The Shoes on the Danube memorial
Danumbe River devides city into two parts – Buda (Obuda) and Pest. Walking along the river toward the Hungarian Parliament you will see The Shoes on the Danube – the famous memorial to the Budapest Jews who were shot by Arrow Cross militiamen between 1944 and 1945. The idea of the monument came from a movie director.
Szechenyi Chain Bridge and Parliament building - on the list of things to see in Budapest
Taking a local bus no 16 will allow you to travel from Pest to Buda. The bus takes you all along the Buda Hill directly to Matthias Church & Fisherman's Bastion (amazing looking during night) both located on the hill. Bus no 16 also stops neat the Citadel, where you can admire the view of the Parliament buildings which looks spectacular during night time. The bus runs frequently so you can get off, do some seightseeing, catch the next bus and continue the ride toward the hill. Don't forget to walk the Chain Bridge!