Bali island, probably the most famous part of Indonesia. Everyone knows it from its stunning beaches and luxury resorts. But in fact it's way more than that…
When I wasn't heading Bali for paradise beaches. You can find them everywhere in South east Asia. I was going to Bali to feel the incredible vibe of this island. Every house in Bali is a temple. The island has a deep spiritual significance to the Hindu-Balinese people who practice a unique blend of Hinduism and animism.
What is actually there to see in Bali?
Bali, a land of unspoiled natural beauty and rich cultural heritage, is a dream destination for many travelers. This Indonesian island paradise offers an unrivaled blend of tropical beaches, lush jungles, ancient temples, and vibrant local markets – making it the perfect vacation spot for anyone looking for an authentic Southeast Asian experience. Whether you are a history buff or a nature lover, Bali has everything. I'll guide you through Bali best beaches and budget outdoor activities, so you can make the most of your trip to this exotic paradise.
Bali is located in Southeast Asia and is part of the Indonesian archipelago.
It is bordered by the Indian Ocean to the south and the Bali Sea to the north.
The island is only about 153 km wide and spans approximately 5,780 km².
Bali is known for its stunning beaches, lush rice paddies, and ancient, ornate temples.
Bali's history is rich and complex, and the island has seen many political, economic, and cultural shifts over time. Bali was initially inhabited by people from mainland Asia around 2000 BC. The island was then ruled by numerous kingdoms before it was colonized by the Dutch in the early 20th century. Bali became part of Indonesia in 1950, and since then, tourism has become a significant industry on the island.
Today Bali is renowned for its tourism, attracting millions of visitors each year from all over the world who come to enjoy its natural beauty and cultural heritage.
So when you're planning your visit to Bali, don't forget to appreciate the history and geography of the beautiful island that is sure to capture your heart.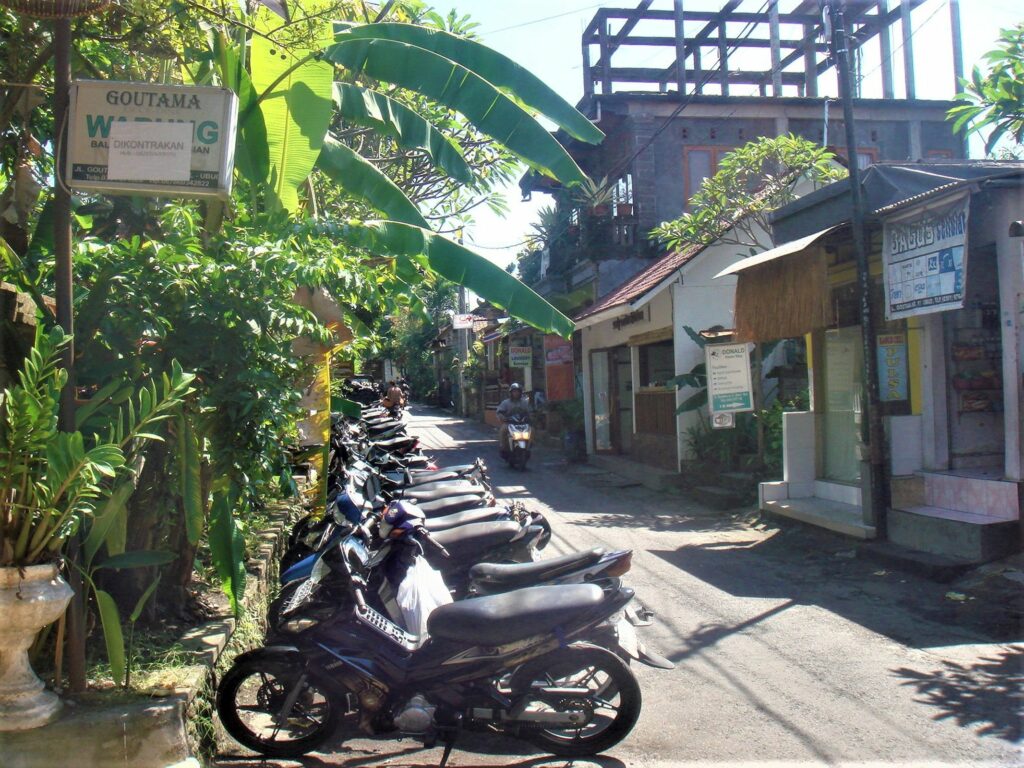 Bali best beaches & islands - Sun, Sand and Serenity!
Indonesia is famous for its stunning beaches and idyllic islands. The archipelago is home to some of the world's most beautiful coastline, offering opportunities for swimming, snorkeling, surfing, and simply basking in the sun. Places like Bali, Lombok, and the Gili Islands are renowned for their crystal-clear waters, white sandy beaches, and vibrant marine life. Whether you're looking for relaxation or excitement, the beaches and islands of Indonesia have something for everyone. READ: Wonders of Bali!
Bali best beaches & outdoor activities!
Bali is blessed with pristine coastline, and the island boasts some of the world's most incredible beaches, making it an excellent destination for beach lovers. Here are some of the best beaches to visit in Bali:
Kuta Beach – It is Bali's most famous beach and is popular among tourists. The beach is lined with a plethora of shops, restaurants, bars, and markets. Kuta Beach is perfect for surfing, and it has consistent waves throughout the year. Visitors can also enjoy water sports such as parasailing, jet-skiing, and banana boat rides.
Seminyak Beach – Located north of Kuta, Seminyak Beach is comparatively quieter and less crowded than the more popular Kuta Beach. It is an excellent spot for relaxation, sunbathing, and swimming in its calm waters. It also has beachfront bars, restaurants, and boutiques.
Nusa Dua Beach – The beach is located in the upscale Nusa Dua resort area, and it has white sand and crystal-clear waters. It is perfect for swimming and sunbathing in a less crowded environment. Those seeking water sports activities such as jet skiing, parasailing, and banana boating will enjoy themselves here with numerous facilities available.
Jimbaran Bay Beach – Jimbaran Bay is renowned for its picture-perfect sunsets and seafood dinners. Visitors can watch fishing boats come in with their catch in the evening and then feast on freshly grilled seafood right on the beach. It is an ideal spot to enjoy the sunset while savoring a cold beer.
Balangan Beach – Balangan Beach is known for its pristine white sand and turquoise waters. It is an ideal spot for surfing, sunbathing, and swimming, and it is much less crowded than some other beaches. Visitors can also visit the nearby Uluwatu Temple, and see a traditional Balinese dance performances at the temple's amphitheater.
We came to Bali directly from Ijen crater in Java. There are regular ferries from Java to Bali (Pelabuhan Gilimanuk Ferry Port). Kuta – the south of the island is the most expensive region. Read my post on Hiking Kawah Ijen Crater.
The south west part of Bali is called North Kuta (near Denpasar) and is famous for wide beaches for surfers. Beside the incredible amount of tourists it's worth visiting this region. It offers a very nice atmosphere and great nightlife.
Ijen Crater Tour is extremely popular and easy accesible from Bali. It's one and only active volcano with green acid boiling lake. If you take a night tour you will be able to see one of the most incredible phenomenons – blue flames (blue fires). 
Overnight Mount Ijen Blue Fire Trek Tour From Bali (Private-All Inclusive)
Accommodation in Bali island.
There are hundreds of accommodations in North Kuta, starting from 5$ per night. It's a busy area with lots of small bars, pubs and discos. You don't need to book anything in advance, we found rooms in 3 minutes. The rooms were small but comfortable. Worth the price.
Thousands of foreign tourist are working and living there for years.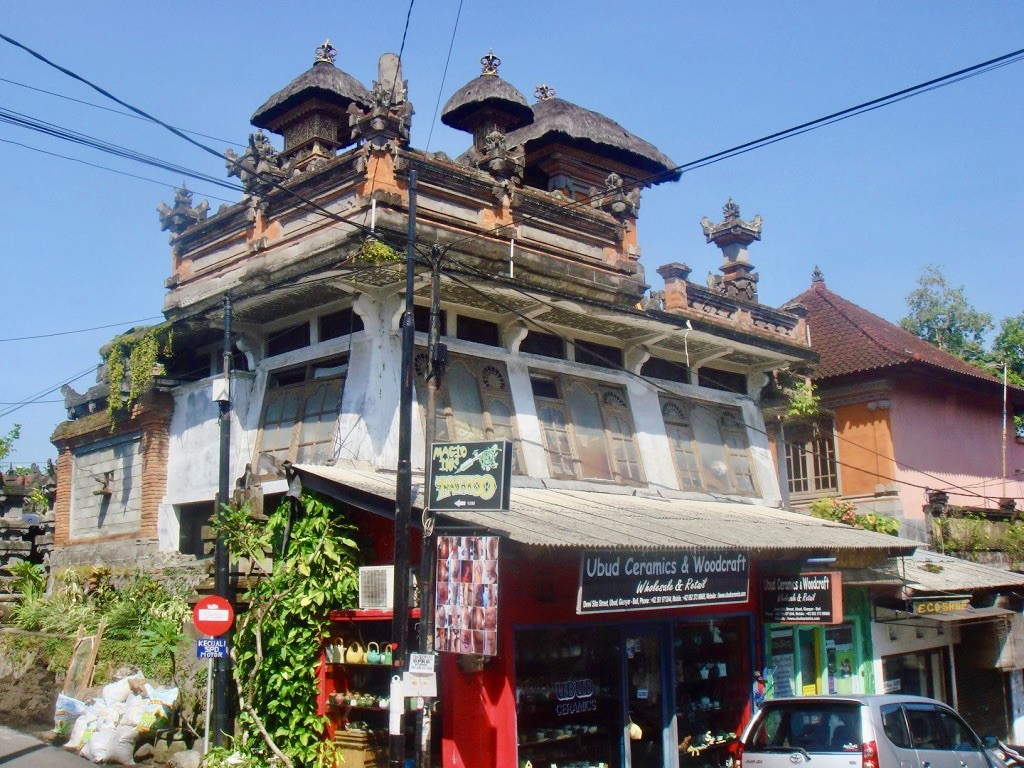 Surfing adventure in Bali.
Surfing is unforgettable. I tried it for the first time in this island. The lesson costs around 15$. I tried it for the first time in Kuta, which offers long surfer shores with big waves. Unforgettable experience!!
Kuta is a very popular part of island, located north from Bandar Udara Internasional Ngurah Rai. Bali is an exciting island, where every house is a temple. The holy flowers lie everywhere on streets of Bali. 
The atmosphere of the island is exeptional and mistique. You can find beautiful rice terraces across the island and extremely nice people. There's plenty of thing to see – famous Ubud town or Batur volcano. The food is delicious!
Natural wonders of Bali & outdoor activities.
Bali is not just a cultural and spiritual haven. It also boasts of majestic natural landscapes and thrilling outdoor activities for adventure-seekers. Here are some of Bali's most stunning natural wonders and exciting outdoor activities that must be included in your itinerary:
Mount Batur Sunrise Trekking – Mount Batur is an active volcano that presents a challenging but rewarding hiking experience. Trek up to its summit before sunrise to witness the breathtaking view of the sun rising over the horizon.
Sekumpul waterfall – Touted as the most beautiful waterfall in Bali, Sekumpul waterfall offers a picturesque view of several cascading waterfalls, surrounded by lush green vegetation.
Bali Swing – Adrenaline junkies must not miss the Bali Swing, a thrilling experience that lets you swing high above the Ayung Valley with a bird's eye view of the spectacular surroundings.
Campuhan Ridge Walk – For something more low-key, you can take the Campuhan Ridge Walk, a peaceful and scenic trek through lush rice paddies and quaint villages.
Nusa Penida Island Tour – Take a boat trip to Nusa Penida, a small but stunning island where you can relax on gorgeous beaches, explore incredible cliff formations like Kelingking Beach, and swim with Manta Rays.
Bali's natural wonders and outdoor activities offer a perfect balance to its cultural and spiritual destinations. Whether you want to hike up an active volcano, marvel at beautiful waterfalls, swing over lush valleys, walk through serene rice paddies, or explore a nearby island.
Bali accomodations for all budgets.
Bali is a popular tourist destination, and it offers accommodation options to suit all budgets. Whether you are looking for budget-friendly hotels or luxurious resorts, Bali has something for everyone. Here are our top recommendations for accommodation in Bali:
BUDGET – If you are on a tight budget, you can find plenty of affordable hotels and guesthouses in Bali. In 2016 I literally walked the street to find hundreds of cheap accomodations for less than 10 USD! Some of the best budget options include the Warung Coco Hostel in Kuta, Taman Ayu Cottage in Ubud, and the L Hotel in Seminyak.
MID-RANGE – For mid-range accommodation, Bali has plenty of options that offer comfort and convenience. Some of our top picks include the Ibis Styles Bali Benoa in Nusa Dua, Komaneka at Bisma in Ubud, and the Amadea Resort and Villas in Seminyak.
LUXURY – If you want to indulge in luxury during your stay in Bali, there are plenty of high-end resorts and villas to choose from. Some of the most luxurious options include the Ritz Carlton Bali in Nusa Dua, Four Seasons Resort Bali at Sayan in Ubud, and The Legian Bali in Seminyak.
ECO-FRIENDLY – Bali also has many eco-friendly resorts that allow you to experience sustainable living while enjoying your vacation. Some of the top eco-friendly options include the Bambu Indah in Ubud, the Strawberry Hill Hotel in Bedugul, and the Green Village Bali in Sibang.
FAMILY-FRIENDLY – Traveling with kids? Bali offers a range of family-friendly accommodation options that cater to the needs of children. Some of our top picks include the Holiday Inn Resort Baruna Bali in Tuban, the Hard Rock Hotel Bali in Kuta, and the Bali Dynasty Resort in Kuta.
UNIQUE – For a truly unique experience, Bali also has plenty of unusual accommodation options such as treehouses, yurts, and glamping tents. Some of our favorite unique options include the Satori Villas in Ubud, the Hideout Bali in Karangasem, and the Bubble Hotel in Seminyak.
HOMESTAYS – For a more authentic experience, you can try staying at a homestay in Bali. Homestays allow you to live with a local family and experience Balinese culture firsthand. Some of the popular homestays in Bali include the Loka House in Ubud, the Pondok Pundi Village Inn in Sanur, and the Puri Gangga Resort in Ubud.