A lot of people still associate Warsaw with eastern Europe scenery. That's why they are so amazed with the exceptional beauty and majesty of Poland and its most famous cities like Warsaw (my home town), Krakow, Gdansk, Wroclaw or Kazimierz Dolny. Over the last 20 years, Warsaw has been turning into modern, fast-paced metropolitan city. It is hard to believe how extended and powerful this capital city has become, after being completely torn down during II World War.
After the war it has remained in deep communism for 54 years (1945–1989) just as the rest of the country, slowly moving into a democratic system only from 1990. Now Warsaw presents the power of Polish solidarity and diligence. And there are so many incredible spots to see in Warsaw.
I was born and raised in one of the most developed parts of Warsaw city – Wilanow. Knowing my city more than anyone, apart from widely known attractions I have placed some alternative spots worth visiting. Follow me for top things to see in Warsaw city 🙂
First of all – Warsaw by night is stellar! Most of the major spots are lighted up and look pectacular in night time. Also, most of the bridges on the Vistula River are illuminated at night, the National Stadium and one and only Palace of Culture and Science in the city centre.
Top things to see in Warsaw – the capital of Poland!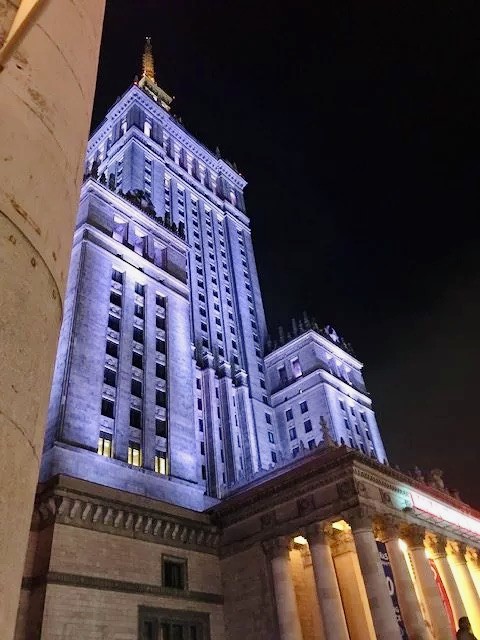 Palace of Culture and Science.
This building has to come first on your list for a few reasons! It is one of the greatest attractions of Warsaw city due to its controversial history and untypical architecture. It's a fantastic place for visitors as it hosts a number of festivals, a magnificent Congress Hall, museum, cinema and a VIEWING POINT ON THE TOP FLOOR. If you want to admire the panoramic view of the city you need to buy a ticket in the counter located in the building. Then lovely staff will show you the elevator taking you right to the top! On the tarrace there are few tables to sit and enjoy the atmosphere, and viewing spots over all world directions.
The Palace of Culture and Science is located in the city centre just next to the Central Train Station and Golden Terraces – the famous shopping centre. With a total height of 237 metres it is the tallest building in Poland. The building was originally known as Joseph Stalin's Palace of Culture and Science. There are 8 exactly same buildings in Russia. The building was designed by a Russian architect in 1955 and is considered as a Russian gift for Poland. This fact recently caused lots of issues. Some wanted to take it down due to its origin and live symbol of Soviet influence over Polish country. But for the last 70 years the building became an integral part of the city, the real centre of culture and science. Now it remains mostly a capital treasure rather than a communistic gift.
Praga disctrict – one of the oldest parts of Warsaw.
Praga – one of the oldest parts and most interesting of the city has to be on your list for top things to see in warsaw. It has always been considered as a district on the wrong side of the track. It used to be home for working-class people with very low-standard flats. Only few years back it was still an extremely dangerous neighbourhood even for Warsaw inhabitants. You would not want to find yourself near Stalowa Street after dark. If you were in the area after 8pm – God help you! Rozyckiego Market was a place where you could buy literally everything! Including guns, fake documents, stolen household goods, wild animals…
Over the last few years old Praga district was renovated and slowly became a modern district with stylish old buildings and highly-priced apartments. Now places like Soho Factory and Old Vodka factory – Koneser, that was recently rebuilt, remain under huge interest of investors and one of the most modern places in Warsaw. In Warsaw Vodka Factory "Koneser" there are number of great places to visit: museums (including Fantasy one), cultural and entertainment facilities, start-up offices and ice-skating place (only in winter time). 
National Stadium in Warsaw.
Fantastic building with lots of attractions for visitors. Always check the stadium website for current events callendar. Last time we had indoor line zipping, crossing the full lenght of the staium. I tried it and it was amazing! Another time we had ice skating and boat sailing – YES inside the stadium on a football pitch! How about that! Anything is possible with a good operational team.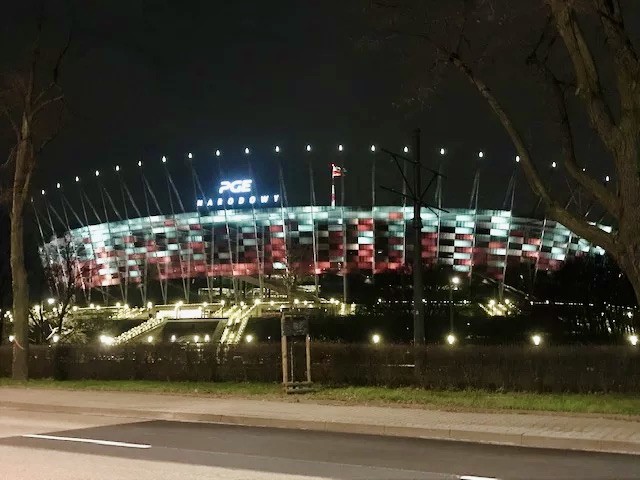 Wilanow Royal Palace – one of the best things to see in Warsaw.
It's a wonderful baroque yellow Royal residence, which is absolutely one of the best things to see in Warsaw. This royal palace is located in the Wilanow district of Warsaw – only 10 km south of the city centre. It's easily accessible by bus from any point in Warsaw. Wilanow Palace was used as a summer residence in the 17th century by King Jan III Sobieski, whose museum is inside the palace. This spot is definitely worth visiting during the day but also during Christmas time when the lights illumination lights up the royal gardens. The Palace becomes a magic land during Christmas! Christmas lights usually last from December till February, but be aware during a busy Christmas time the queues are enormous! Tickets (4 Euro for adults) are available:
online – much more comfortable and you'll avoid long queues
in the ticket machines which are located just before the palace gate
Don't stop only at the Old Town Square with the Sigismund's Column and Royal Castle. You should also take a walk along the tiny cobble stone streets and discover more of the place atmosphere. The Castle square is often a busy area, so move to an indoor old town square with lots of restaurants and bars and have traditional Polish dish with a vodka shot! 🙂 The old town isn't big, as it was almost fully destroyed during the second World War. The Old Town Market Square dates back to the 13th century.
Art Galleries in Warsaw city.
Not many would think but Warsaw is actually a great hub for art with many local galleries, museums and exhibitions. If you are lucky to be in the town during WGW – Warsaw Gallery Weekend, you'll be able to discover fabulous private art galleries with original modern events, exhibitions and digital displays. All entries to WGW are free of charge. Explore the local art scene in places like:
Look Inside
Foksal17 Gallery
Museum of Modern Art
Zacheta National Gallery
Be Happy Museum
National Museum
Staying strictly in the city centre can be handy but a bit noisy. Warsaw has brilliant public transport, so don't worry if you are staying 4-5km outside of the city centre for a half-price. Some best accommodation options to choose from below:
Marshall Józef Piłsudski's Municipal Stadium of Legia Warsaw.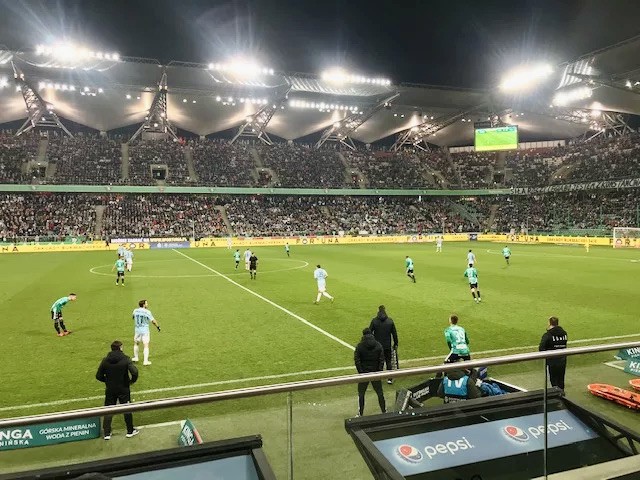 Legia is a leading capital football team with this amazing new venue at Lazienkowska Street. This is home to thousands of football fans who support our club for decades. It was completely reconstructed in 2008 and now it is one of the greatest high-standard football venues in Poland with space for 32 000 attendees. The stadium, which for decades belonged to the Polish Army, is currently governed by the City of Warsaw. If you are a fan of sports, this is one of the best things to see in Warsaw!
This is probably one of the finest and most expensive streets in Warsaw leading to Krakowskie Przedmiescie Street in the Old Town. Nowy Swiat is a hub for small restaurants and bars and it's very busy on weekends. Chmielna and Widok are two streets to explore in the neighbourhood.
Best city tours around Warsaw.
Most recommended Warsaw tours:
Vistula River - natural landscape of Warsaw.
There are many fantastic bars, boat restaurants and cafes along Vistula River. Zawady district, located in the south of Warsaw, is an interesting place with number of forest trails, sandy beaches and amazing river landscapes.
Every year more and more people become familiar with this place but you will probably need a car to get there. A nice surprise will be discovering a nudist beach 🙂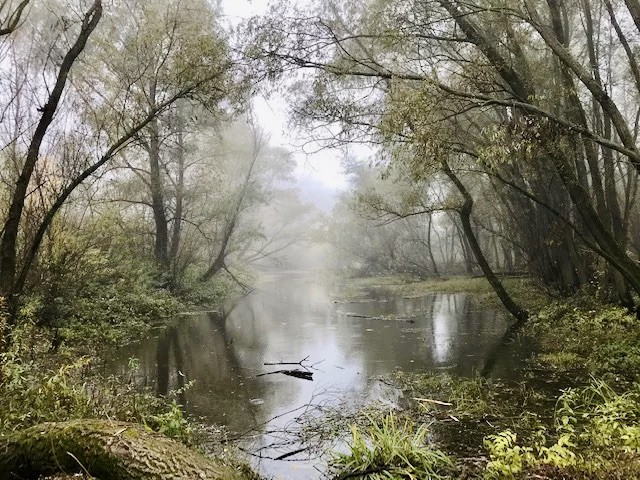 PUBLIC TRANSPORT: Warsaw local transport is one of the most developed I've seen across the whole Europe. You'll be able to reach any place in Warsaw and its suburbs by bus or even by tram. Underground has two lines and it's best to use for quite heavy Warsaw traffic.
Complete information on BUSES and timetables you'll find on the main city transportation website: https://www.wtp.waw.pl/en/public-transport-step-by-step/.
Withing the city you have over 150 bus lines, trams, metro, SKM trains and night lines. Tickets are available in ticket machines across the whole city, kiosks, you can also scan for a ticket in any bus. Single regular ticket cost 1 Euro and it's valid for 75 minutes for any bus, tram or tube (you can also change lines on the same ticket). 
CITY BIKES: If you prefer to cycle – Warsaw has one of the most amazing bicycle network. Veturilo is a urban company with hundreds of bike stations. Check the website HERE: https://veturilo.waw.pl/en/
UBER, BOLT and FREE NOW – are the 3 handy taxi applications you can use in Warsaw! 
TAXI – there are plenty of taxi corporations in Warsaw but Uber and Bolt would be on much cheaper rates.