1. One night in Bangkok.. that's not enough!
Bangkok is a city unlike any other, bursting with vibrant culture, delicious food, and an exciting energy that will leave you captivated. This bustling metropolis is a melting pot of cultures, with a rich history that dates back centuries. 
From the iconic Grand Palace to the vibrant street markets, there is no shortage of things to explore in this vibrant city. Whether you are a seasoned traveler or a first-time visitor, Bangkok is sure to leave a lasting impression. I'm taking you on a journey through the vibrant streets of Bangkok and show you why it is a cultural experience like no other.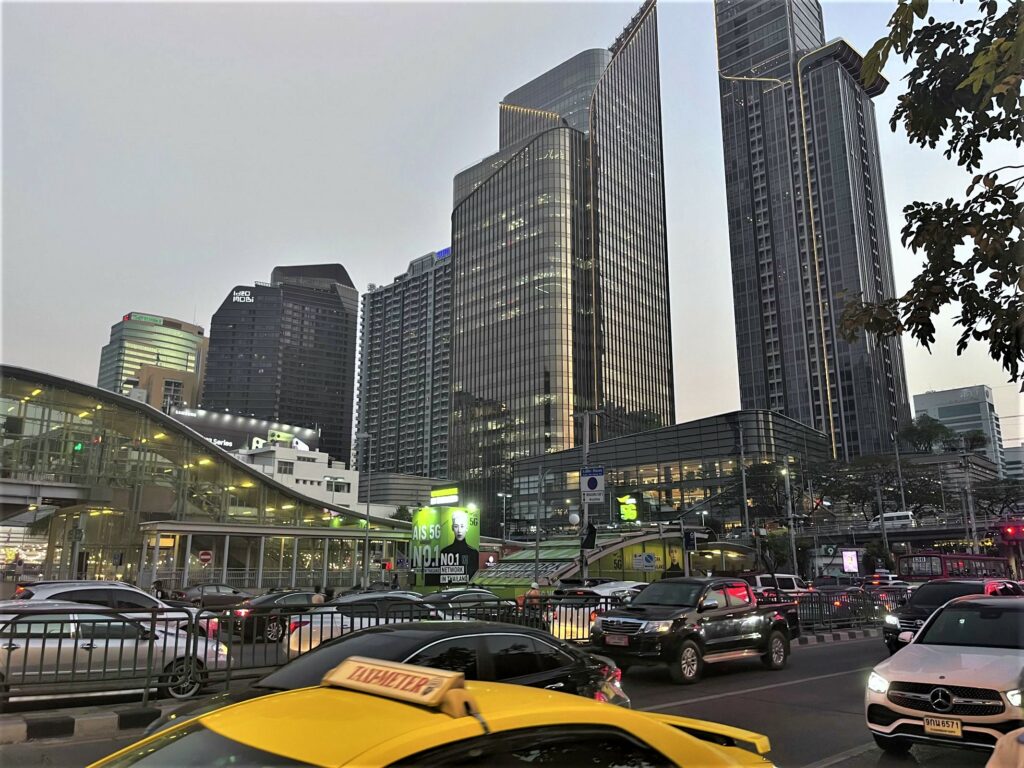 I love Bangkok, the hottest and one of the bussiest cities in the world, sinked in relentless traffic noise and traffic jams. Love everything about it, especially the most friendly people on earth and most delicious food /street food is a must try!/. 
Exploring traditional Thai markets and street vendors offers a chance to get a sense of vibrant streets of Bangkok, unique culture, taste authentic cuisine, and purchase special souvenirs. A visit to one of the markets is an experience like no other and is a highlight of many visitors' trips to the city.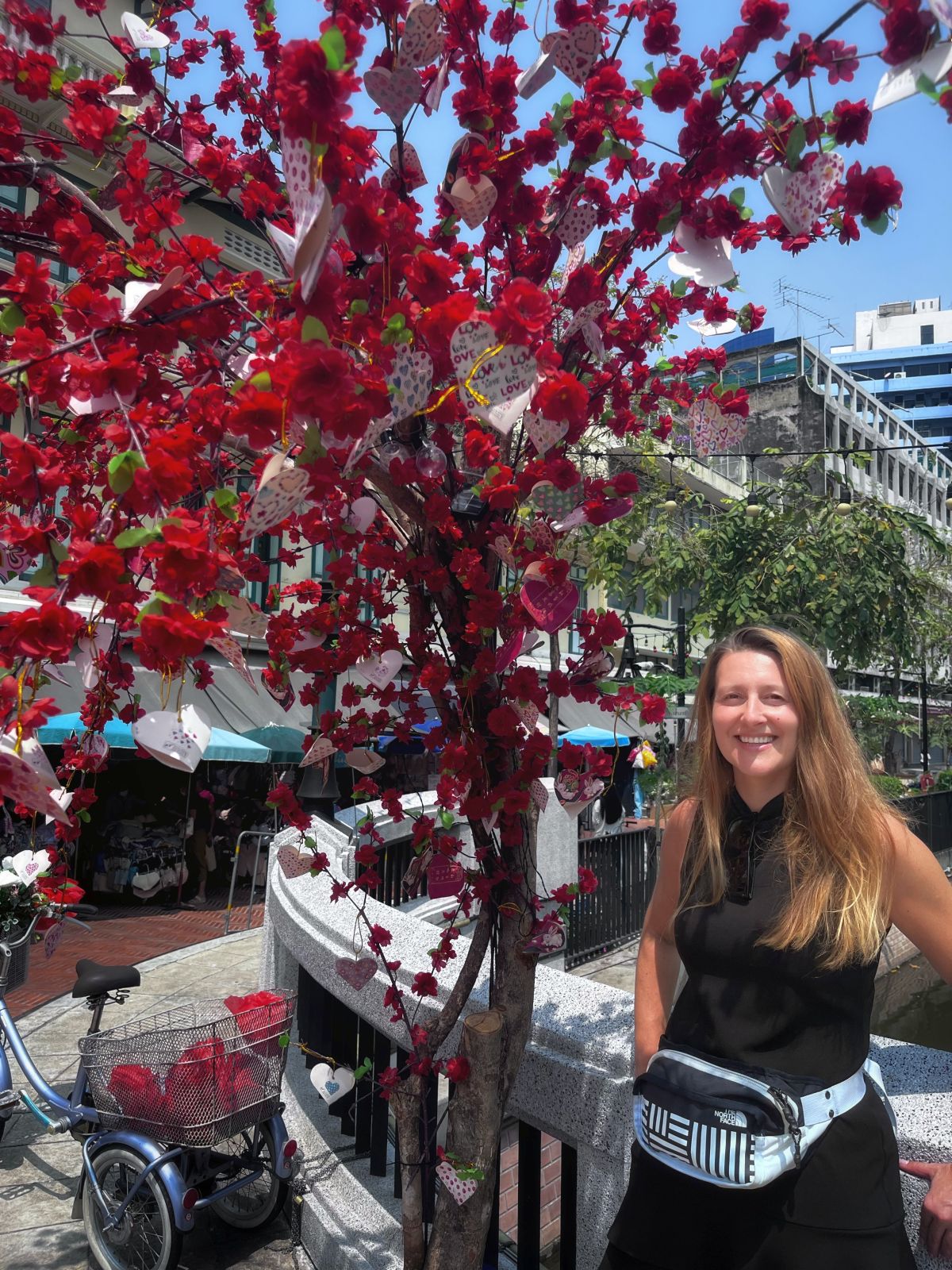 Bangkok – my beloved, the hottest city in the world, with over 14 million population and most friendly people on earth! Top things
Read More »
2. What makes Bangkok's streets so vibrant?
Bangkok's streets are alive with energy and color, making them some of the most vibrant in the world. Here are some of the things that make Bangkok's streets so special:
1. Street Food – Bangkok's street vendors are famous for their delicious, affordable food. You can find anything from savory noodle dishes to sweet desserts, all cooked fresh right in front of you.
2. Night Markets – Bangkok's night markets are a must-visit for anyone looking for a unique shopping experience. The colorful stalls are filled with everything from handmade crafts to trendy clothing.
3. Temples and Shrines – Bangkok is home to some of the most beautiful temples and shrines in the world, and many of them are located right on the city's streets. Be sure to visit Wat Phra Kaew, the Temple of the Emerald Buddha, and the majestic Wat Arun.
4. Street Performers – From musicians to dancers, Bangkok's streets are full of talented performers. Watch a traditional Thai dance or a jazz band on a street corner.
5. Tuk-Tuks – These three-wheeled taxis are a fun and unique way to explore the city's streets. Hop in and let the driver take you on a tour of Bangkok's best sights.
6. Colorful Architecture – Bangkok's buildings are just as vibrant as its streets. The city's unique architecture features colorful tiles, intricate carvings, and ornate details.
7. Friendly Locals – Bangkok's residents are known for their warmth and friendliness, and many are happy to share the city's secrets with visitors. Don't be afraid to strike up a conversation with a local and ask for their recommendations on the best places to explore in the city.
3. The cultural richness of Bangkok's street food.
Bangkok's street food is undoubtedly one of its most significant cultural assets. The city's street vendors are known for their distinct, flavorful cuisine that has captured the hearts of visitors and locals alike. The streets of Bangkok are full of food stalls and pushcarts that permeate the air with the aroma of spices and herbs.
In Bangkok, you can find everything from sweet desserts to savory noodle dishes, all cooked fresh and served right in front of you. The street food scene in Bangkok is diverse and caters to a wide range of tastes, from spicy to mild, from vegetarian to meat-based.
Visitors should definitely try some of the most iconic street food dishes of Bangkok, such as Pad Thai, a stir-fried noodle dish served with vegetables, peanuts, and chilies. Another famous dish is Som Tam, a spicy papaya salad that packs a punch of flavors. For those who love meat, the grilled pork skewers Khao Niew Moo Ping, served with sticky rice, are a must-try.
One of the most alluring aspects of Bangkok's street food culture is how affordable it is. For a few dollars, you can enjoy a full meal that is cooked fresh and packed full of flavor. Eating street food in Bangkok is an experience that should not be missed. However, it's essential to keep in mind that street food can be spicy, so if you're not used to it, ask the vendor to make it mild.
Bangkok's street food scene is a vibrant expression of its cultural richness. The city offers a sensory delight for food enthusiasts. From spicy, tangy, and sweet, to savory and succulent, the streets of Bangkok offer an endless array of delicious dishes to explore. It's the perfect opportunity to try new flavors, mix with locals, and savor the energy of the city while exploring its diverse cuisine.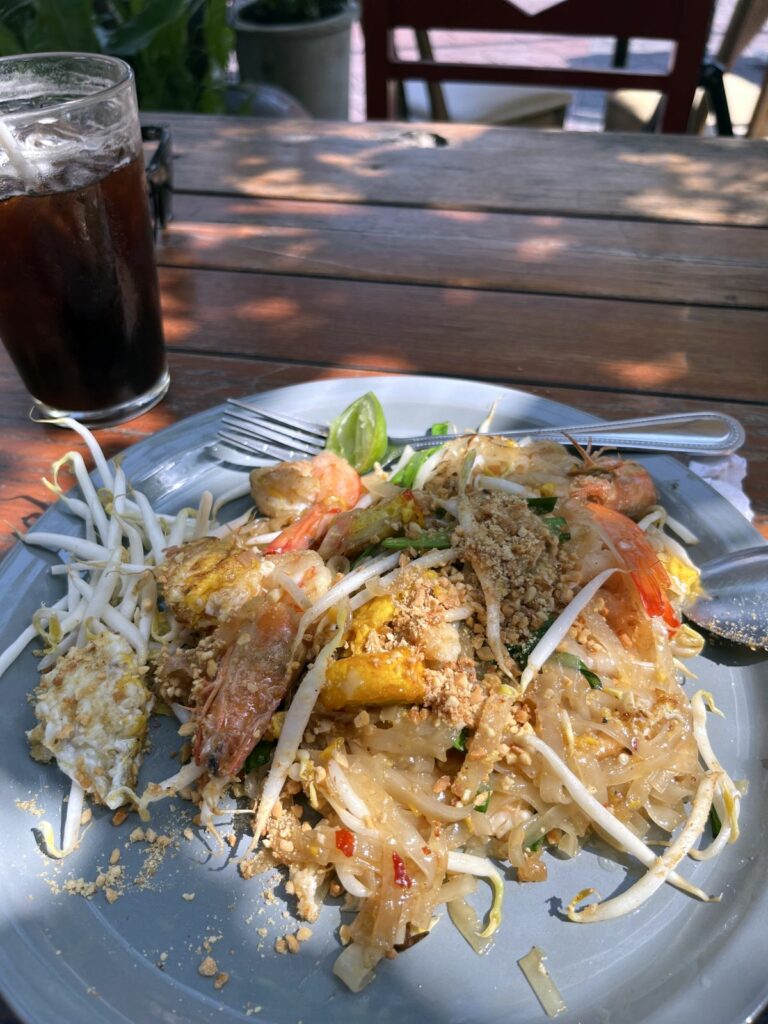 4. Exploring traditional Thai markets and street vendors.
Apart from its iconic street food, Bangkok's bustling markets and street vendors offer an immersive experience of the city's vibrant culture. Traditional Thai markets, also known as 'talad,' feature an array of goods from fresh produce, clothing, handicrafts, and souvenirs. The markets can be found throughout the city, and each has its unique set of offerings, making them worth exploring.
One popular market is Chatuchak Weekend Market, offering over 8,000 stalls selling a variety of goods. It is known for its antiques, ceramics, furniture, and plants. Aside from traditional markets, many street vendors line the city's streets, selling everything from handmade jewelry to freshly cut fruit. These vendors offer a glimpse into the daily lives of locals and their trade.
Visitors also have the opportunity to learn more about Bangkok's rich history and tradition by visiting the vendors and shopping for traditional goods. For instance, the Talad Rot Fai Market specializes in vintage items, including clothing, toys, and vinyl records, that reflect Bangkok's past.
The ambiance of traditional markets and street vendors is usually lively and upbeat, making it a perfect place to interact with locals, taste authentic Thai dishes, and purchase souvenirs. Visitors should be ready to haggle over prices and carry cash, as some vendors may not accept credit cards.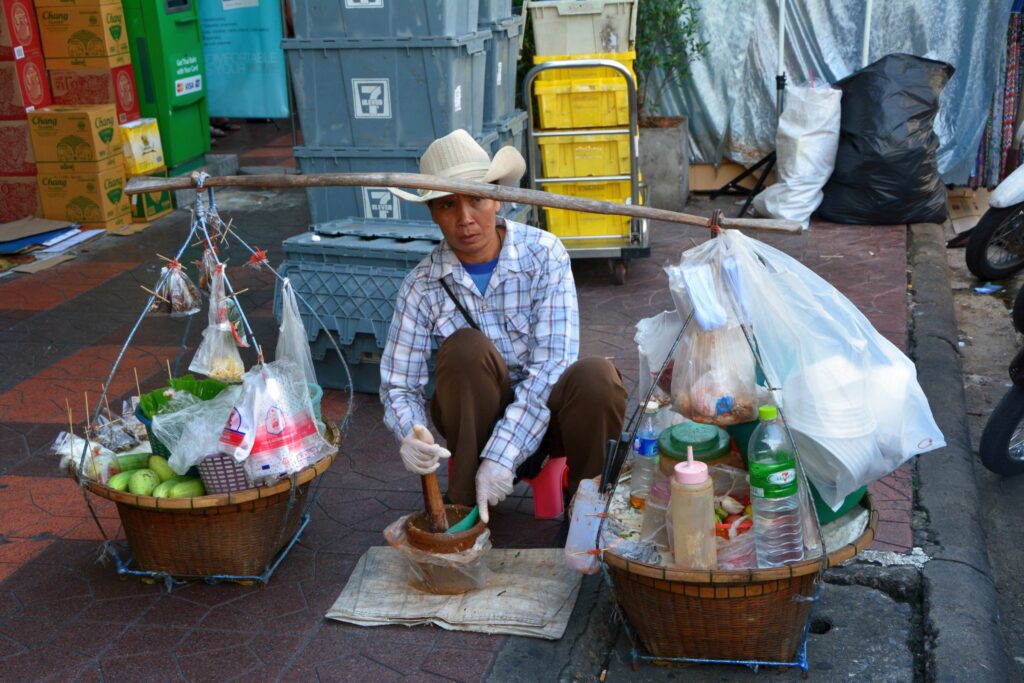 5. The dynamic art scene on Bangkok's streets.
The vibrant streets of Bangkok are known for their exceptional art scene. With a mix of traditional and modern styles, the city's street art scene is constantly evolving and never fails to impress. Here are five must-see places to explore Bangkok's dynamic art scene on its streets:
1. Chalermla Park – This small park features colorful murals and intricate street art installations that showcase the city's cultural heritage.
2. Ratchatewi BTS Station – This station features a massive mural that spans the length of the platform by street artist Alex Face. The mural depicts a sad-eyed child in a rabbit costume, which has become an iconic image in the Bangkok street art scene.
3. Bangrak district – The Bangrak area is home to several murals painted by local artists that reflect the neighborhood's history and culture.
4. Soi Charoen Krung 28 – This street is known for its vibrant street art pieces that cover the walls of the buildings. The colorful murals and street art installations add a unique charm to the area.
5. Artbox – Located in various locations around the city, Artbox is a pop-up art market that features unique and innovative artwork by local artists. It's a great place to discover new artists and artwork, and maybe even purchase a piece for your personal collection.
Bangkok's dynamic art scene on its streets is a must-do for any art lover visiting the city. From large-scale murals to intricate street art installations, the city's art scene is constantly changing and evolving. Visitors can experience the cultural diversity and artistic talent of Bangkok by exploring its vibrant streets and discovering its hidden art gems.
6. Historical landmarks and architecture along the streets.
Aside from its dynamic art scene, Bangkok's streets are also home to various historical landmarks and impressive architecture. Exploring these sites is a great way to immerse oneself in the city's rich culture and history.
1. Grand Palace
– The Grand Palace is a complex of buildings that served as the residence of the Kings of Siam and now the Kings of Thailand. The palace complex showcases the country's intricate architectural style, with colorful mosaics and intricate gold detailing.
2. Wat Phra Kaew – Located inside the Grand Palace complex, Wat Phra Kaew is regarded as the most sacred Buddhist temple in Thailand. It houses the iconic Emerald Buddha, which depicts the meditating Buddha in a seated position.
3. Wat Arun – Also known as the Temple of Dawn, Wat Arun is a famous Buddhist temple that stands on the west bank of the Chao Phraya river. The temple's spire, which is decorated with colorful Chinese porcelain, is an iconic landmark of Bangkok.
4. Jim Thompson House – This museum is a former residence of an American businessman who helped revive the Thai silk industry in the 1950s and 1960s. The house showcases traditional Thai architecture and features a collection of Asian art and antiques.
5. Chinatown – Bangkok's Chinatown is a bustling area that features various Chinese temples, markets, and restaurants. The area is known for its lively atmosphere, intricate architecture, and delicious street food.
The historical landmarks and architectural wonders along Bangkok's streets is an excellent way to understand the city's rich cultural history. Walking the streets is my favourite way of exploration and you can learn about the country's traditional architecture, religion, and customs while experiencing the vibrant energy of the city.
7. Safety tips for exploring Bangkok's streets.
When exploring the vibrant streets of Bangkok, it is important to keep some basic safety measures in mind. While the city is generally safe, it is always a good idea to be cautious and take necessary precautions. Here are some safety tips to keep in mind:
1. Avoid carrying too much cash – While it is important to have enough money for your travels, carrying too much cash can make you a target for theft or pickpocketing. Consider using a money belt or storing your cash in a secure location.
2. Dress appropriately – especially if you are planning to visit temples (you need to have your legs and arms covered with no transparent clothing). Bangkok is a conservative city, so it is important to dress appropriately when exploring the city's streets. Wear modest clothing that covers your shoulders and knees.
3. Stay hydrated – Bangkok's temperatures can be hot and humid, so it is important to stay hydrated. Carry a water bottle with you and drink plenty of fluids throughout the day.
4. Use reputable transportation – Only use reputable transportation options such as taxis, tuk-tuks, or rideshare services when getting around the city. Avoid taking unmarked or unofficial taxis.
5. Stay away from protests – Thailand has a history of political turmoil, and protests can occur at any time. It is best to stay away from any political demonstrations or gatherings.
6. Keep your valuables secure – Keep your valuables such as passports, phones, and cameras in a secure location. Use a backpack or cross-body bag that can be kept close to your body.
By following these safety tips, you can enjoy exploring the vibrant streets of Bangkok while keeping yourself and your belongings safe.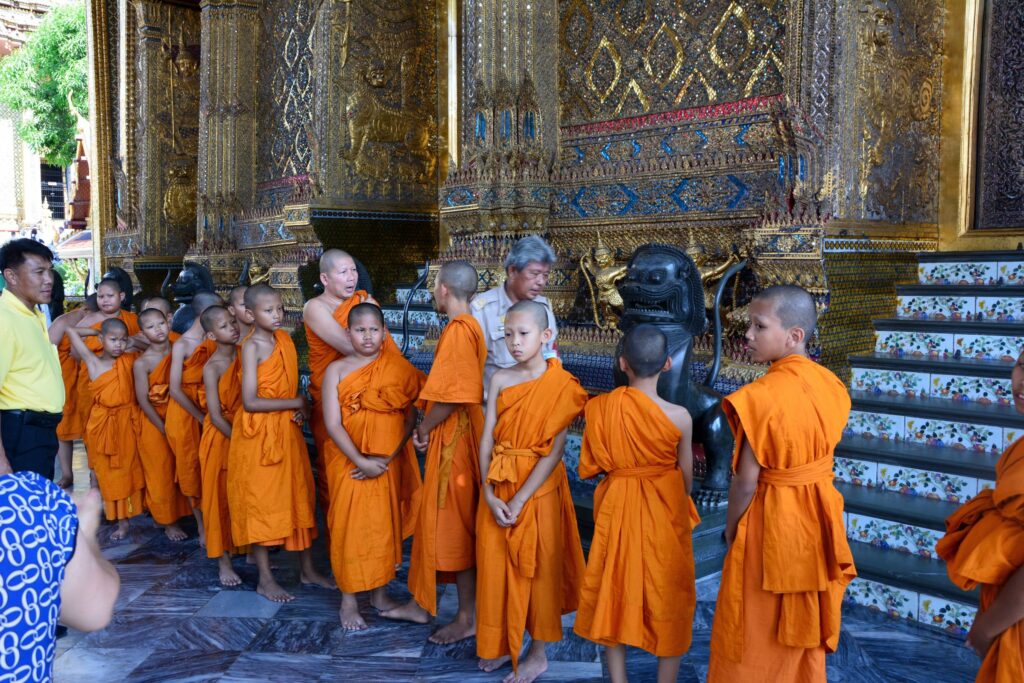 8. Why Bangkok's streets are a must-visit for any traveler interested in culture..
Bangkok's streets offer a cultural experience like no other. From vibrant markets and street food vendors to awe-inspiring temples and buzzing nightlife, Bangkok's streets are a melting pot of Thai culture and tradition. With its hospitable people and delicious cuisine, Bangkok's streets are a must-visit for any traveler interested in culture and adventure. Whether wandering through the busy streets or exploring the city's hidden alleyways, Bangkok's streets offer a chance to immerse oneself in the lively and colorful world of Thai culture. So next time you plan to visit Southeast Asia, make sure to add Bangkok's streets to your travel itinerary for an unforgettable cultural experience.