I flew from Narita International Airport (Tokyo, Japan) to Naha, the capital of Okinawa. Okinawa Island is the tropical island group south of mainland Japan. In Narita airport a TV crew approached me. He asked me for a short interview for the the most popular TV show in Japan "Why did you come to Japan"! crazy!! – you must see it on YouTube. I didn't even know it existed. Even in such a busy environment as airport, Japanese people remain friendly, honest and kind. Very hardly to find anywhere else in the world. In the train the conductor entering the carriage, firstly stands straight and then gently bows before entering the carriage to check your ticket. I'll be always impressed by their high culture.
Naha is a small airport but very beautiful and full of orchids. Okinawa Island unfortunately is very American style. And still exotic enough. It surprised me very much. I was walking through the city from the airport trying to find my hotel, or rather disappointed by it's American architecture. It is so different than Japan main island. Finding the hotel was really difficult. I had a city map from the airport and a detailed google map.
Visit tourist information at Narita Airport to gain some practical transportation advice, city maps and information folders.
It was raining and November is quite cold there. In either case after an hour walking a felt chilly. It was almost 8 pm so I started asking people about my hotel location – almost nobody speaks English and nobody new the address 🙂 I asked a girl in the car and again. She didn't know English, at first she googled the address and without any problem gave me lift. It's hard to believe how kind and supportive are Japanese people. They always want to help! She took me directly to the hotel. It was really nice and not that expensive. The ride took about 5 minutes and of course she did not accept any money from me. The hotel room was very tiny. My bed was above the room space, but comfortable enought.
Just like thre whole Japan, Okinawa is very foreign friendly. The fact that the island was under American administration until 1972 has huge consequences. Almost everything feels American style – shops, restaurants. The village hosts part of a U.S. military base (so don't be surprised with F16 fighter jets cutting the sky above your head). At night Naha seams to look completely different. It's very colourful and candy. There are hundreds of sushi restaurants and blinking shop window displays. The streets are very lively and vibrant, so don't miss the night walk.
There is a convenient one line of a sky train. This makes traveling through the city very easy. That was the main transport I used in Naha, there was no need for taxis.
Pay a visit to the incredible Shuri Castle, temples and amazing Japanese gardens. If you take a longer walk and explore the area around you will be awarded with beautiful hidden sacred places. You can sneak in and explore in private.
Shuri Castle was a Ryukyuan gusuku castle in Shuri, Okinawa. It was almost completely destroyed in war times in 1945 but after Okinawa battle it reopened. Then rebuilt to become a university campus. And finally in 2000 Shuri Castle became a World Heritage Site.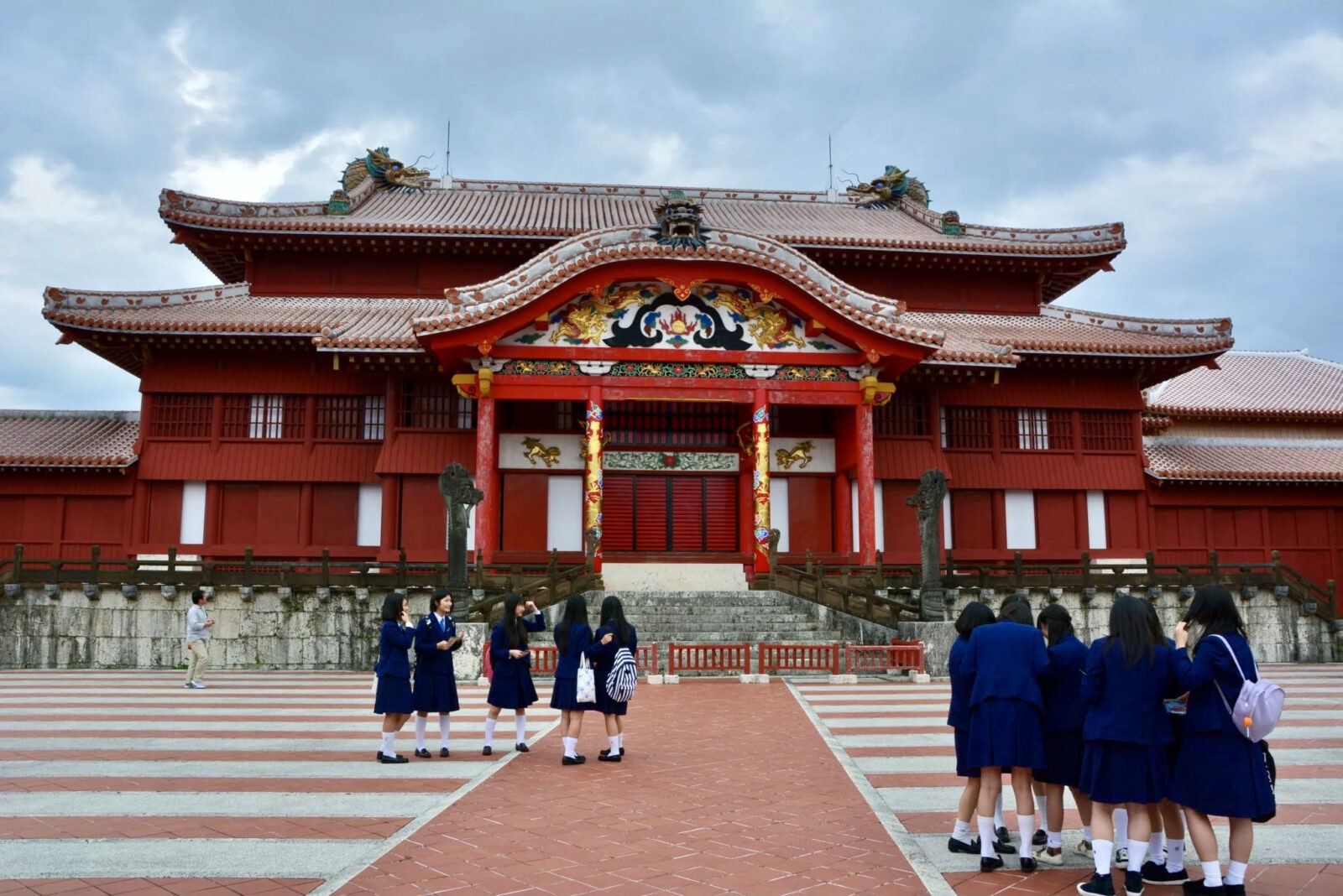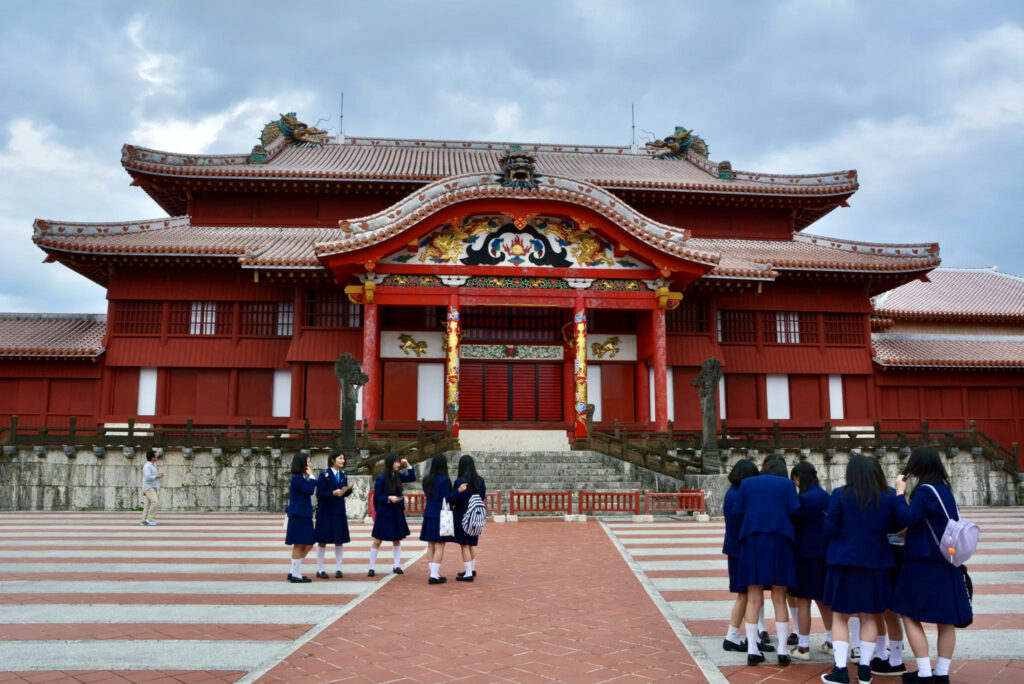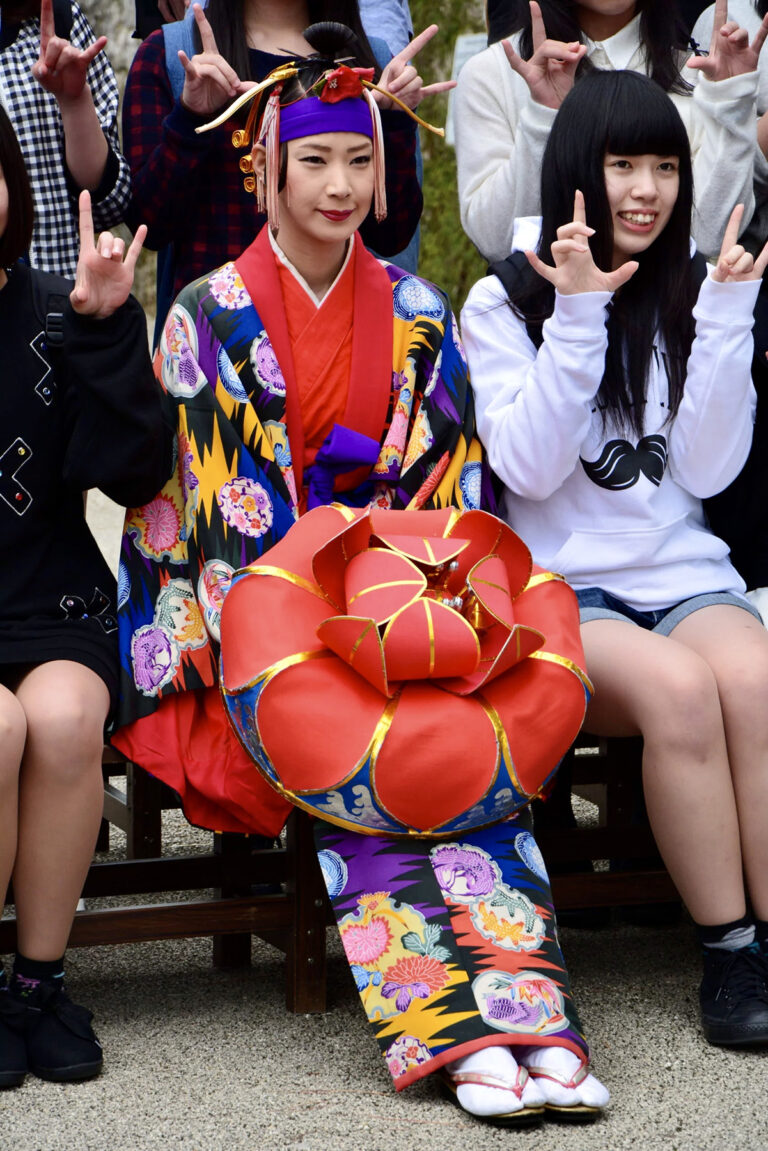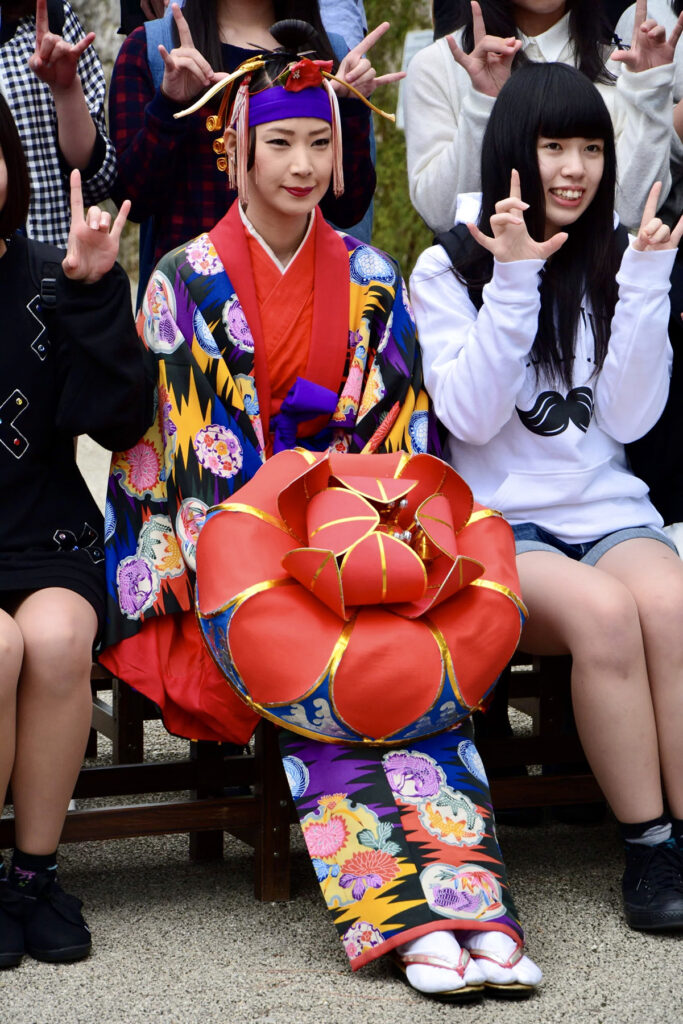 2. MEET THE WHALE SHARKS IN OKINAWA ISLAND CHURAUMI AQUARIUM
Traveling around the Island you need to see the Okinawa Churaumi aquarium, Nago and the caves.
To get to the aquarium it is very convenient to travel by bus. Going to Hub Park: you need to take bus no 83 from Naha Bus Terminal (Centre) and stop at Gyokusendo-mae. It takes about 60 minutes from Naha and costs 580Y.
It is the second biggest aquarium in the world. I am not a fan of capturing animals in aquariums. This complex is highly devoted to preservation of countless species, including one of the largest species of manta rays in the world – the whale shark. It is the experience the visitors will never forget, regardless the age 🙂 All information on visiting the Aquarium is here: https://freestyletraveling.com/okinawa-churaumi-aquarium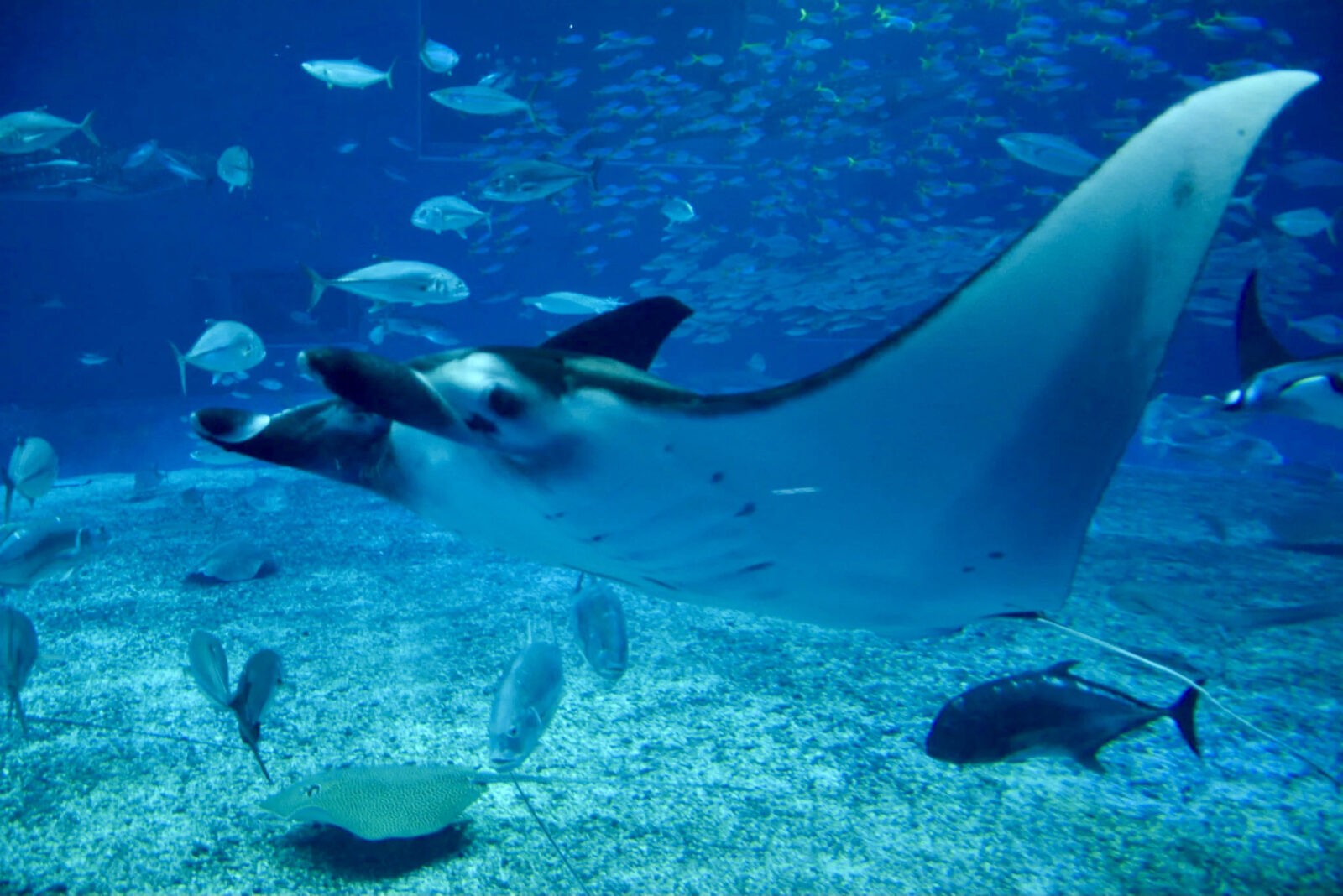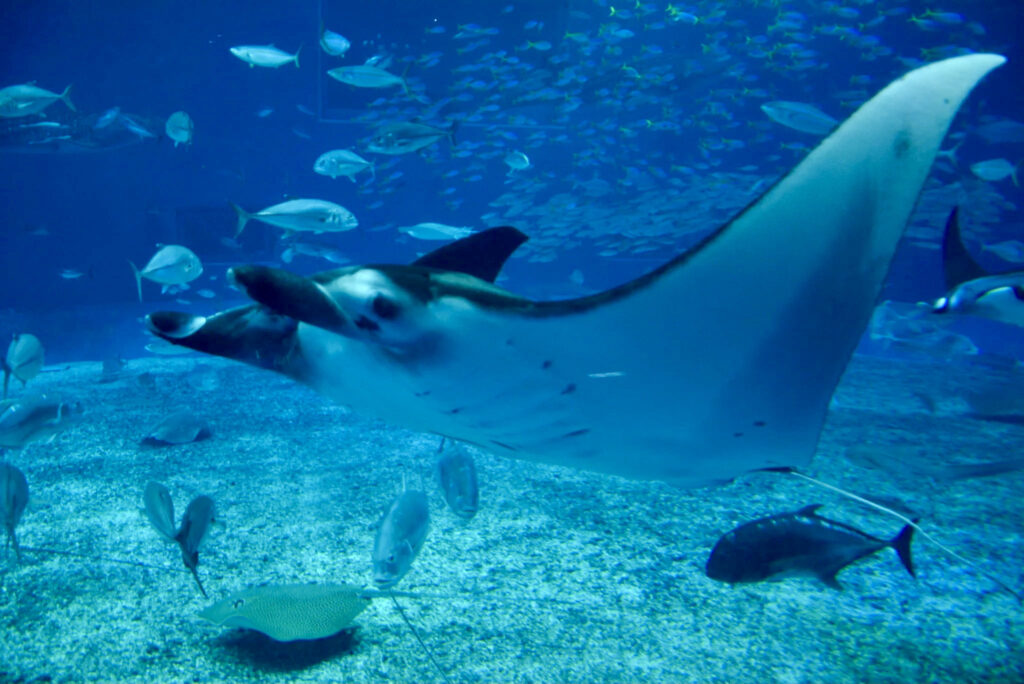 3. HIT THE COBALT BLUE SEA IN EMERALD BEACH
The coastline and lagoon beaches around the island are magnificent. Enjoy walking while feeling the nature of Okinawa, the cobalt blue sea and the islands. Emerald Beach is only a short walk from the aquarium (500m). This amazing beach gets very busy during summertime for various local festivals and parties.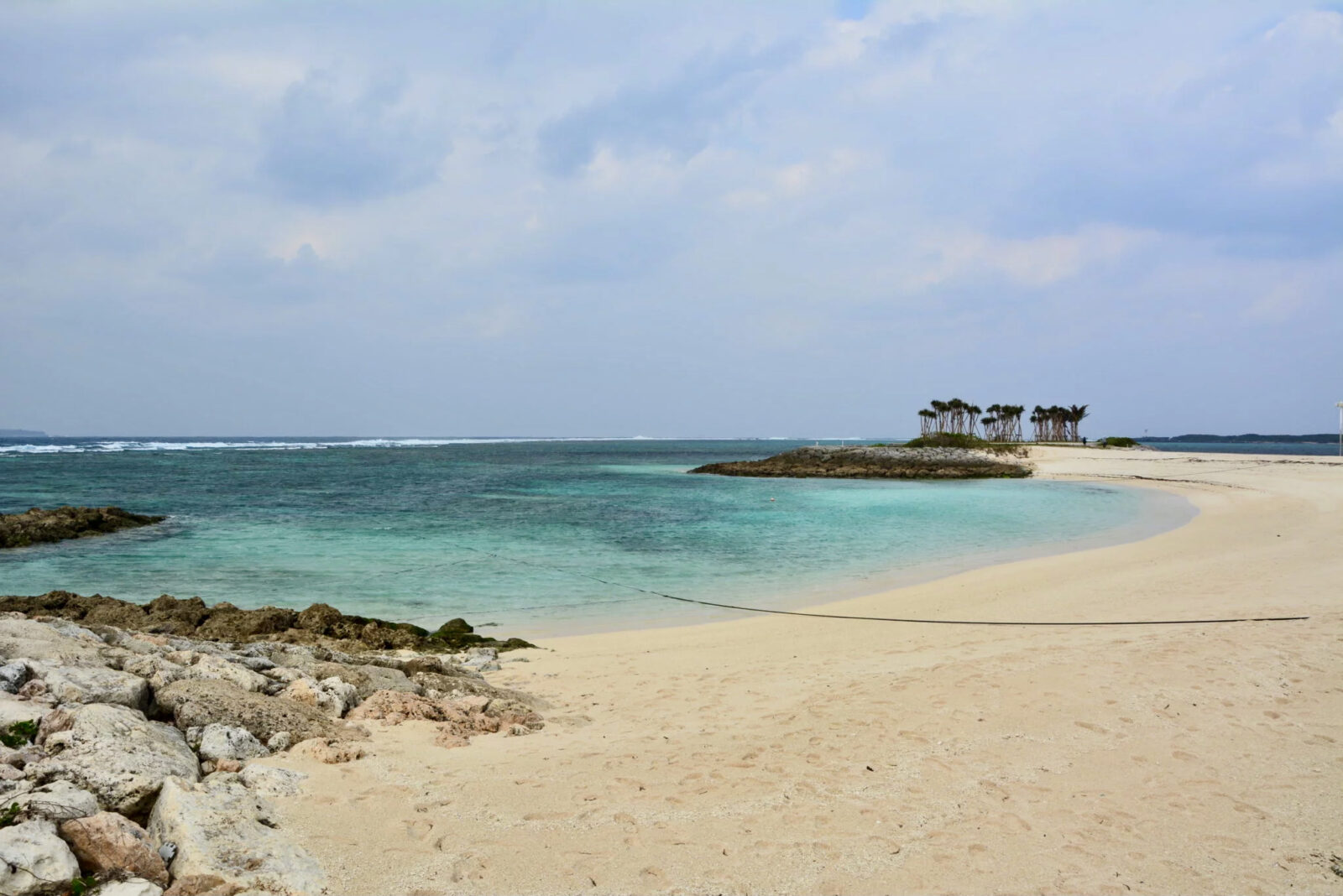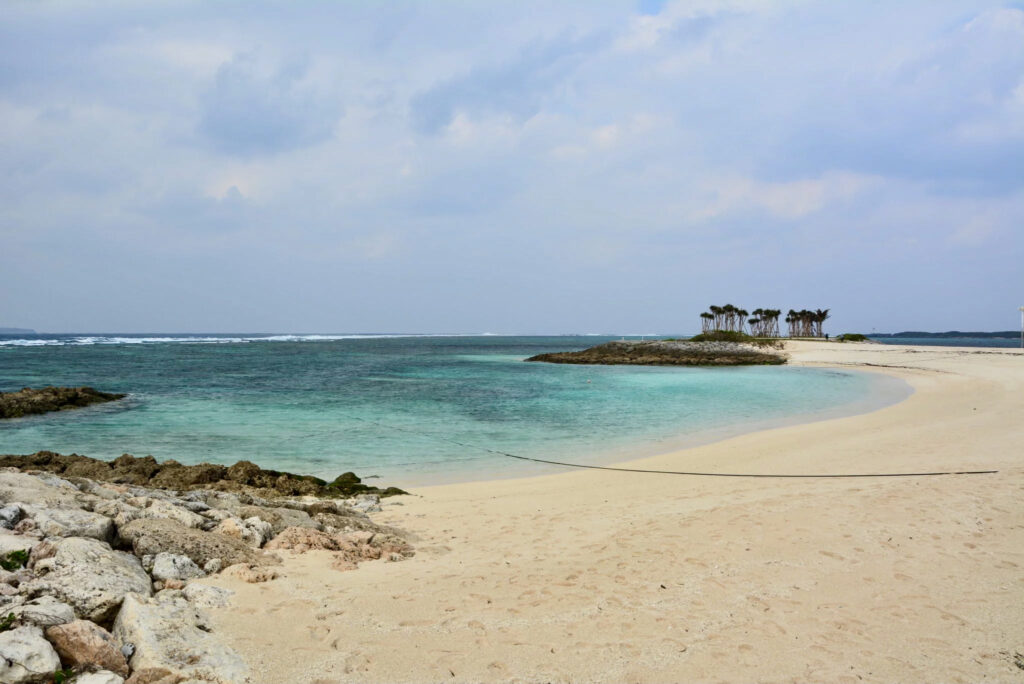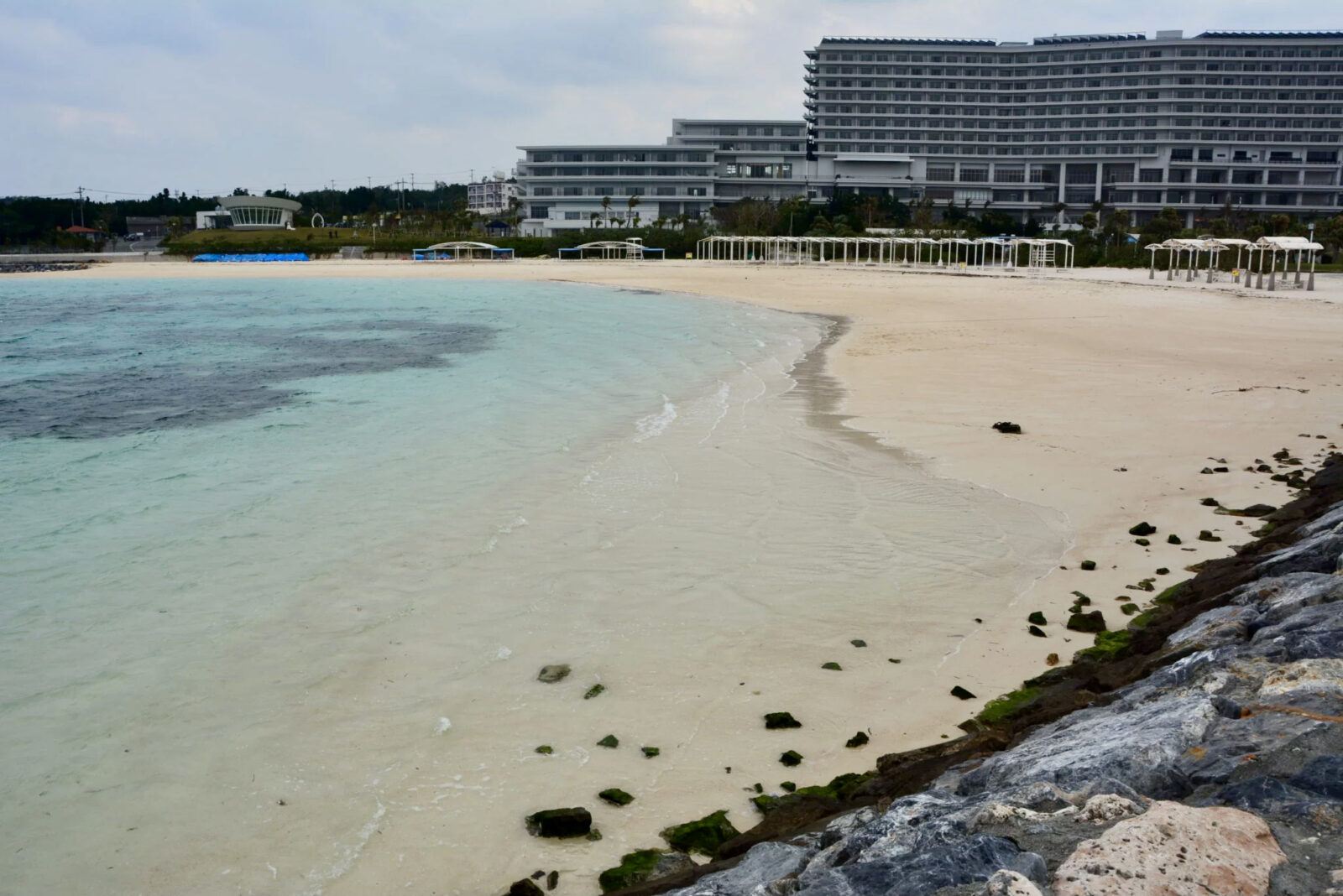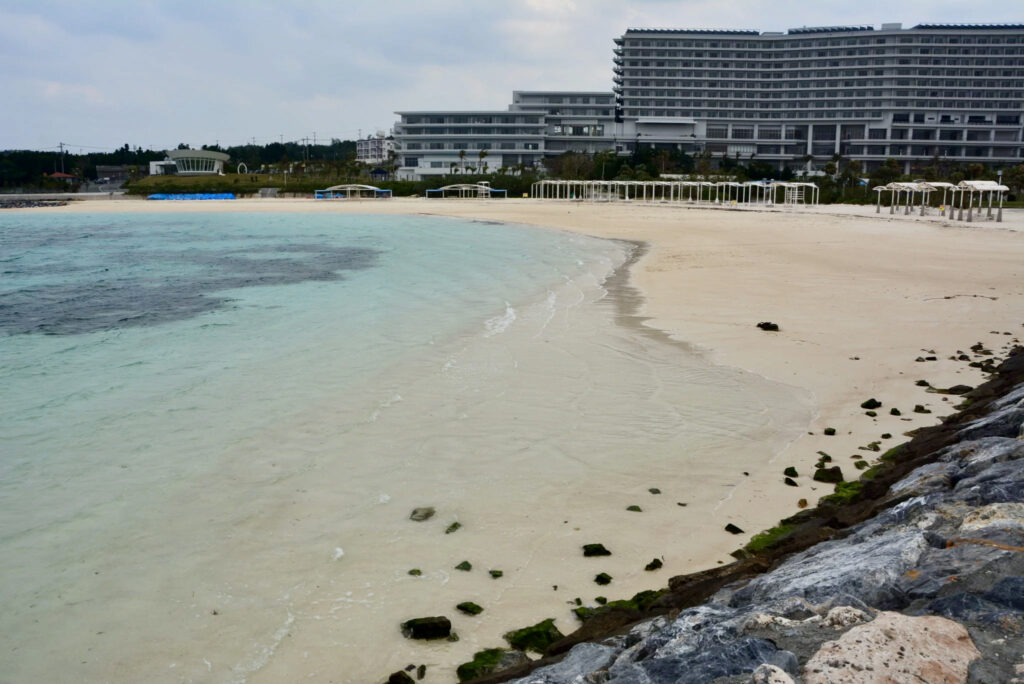 4. EXPLORE THE MAGNIFICENT GREEN OASIS OF FUKUSHUEN GARDEN
Fukushūen is a stunning traditional Chinese garden. You can find it in the Kume area of Naha. It created in 1992, now everyone know it as a symbol of Okinawa's close ties with China.
5. GYOKUSENDO CAVES IN OKINAWA ISLAND
Gyokusendo caves is an exotic underground world. The natural museum carved over 300,000 years. It's a limestone cave grown on a coral reef. There are number of limestone caves located in Okinawa with Gyokusendo bein the largest, longest (900metres) and most beautiful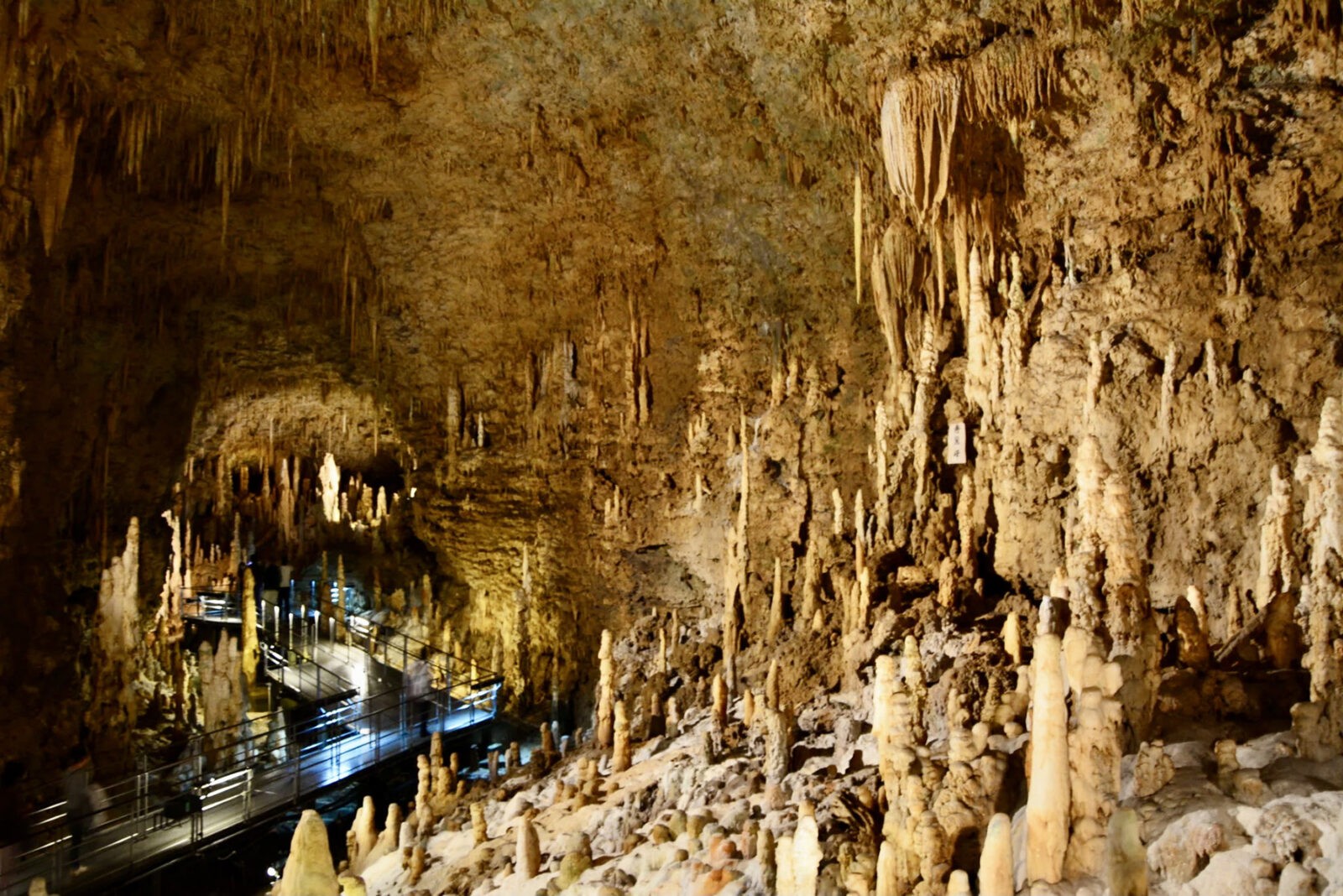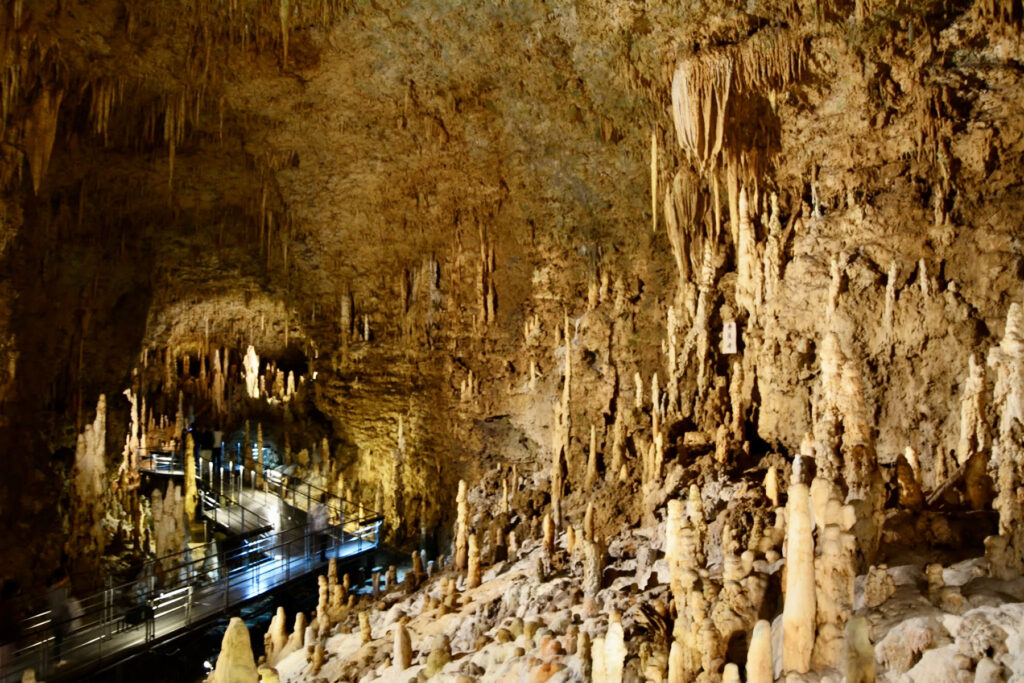 Habo museum park is definitely not a place for me. This is where people keep the animals in tiny cages, boil snakes and put them into jars for the famous liqueur. The name of this liqueur made in Okinawa is Habushu. To receive the yellow colour of the alcohol you have to mix the snakes with herbs and honey. Some of the bottles are incredibly expensive. Many believe that the strengths of the liquid pass on to those who drink the mixture.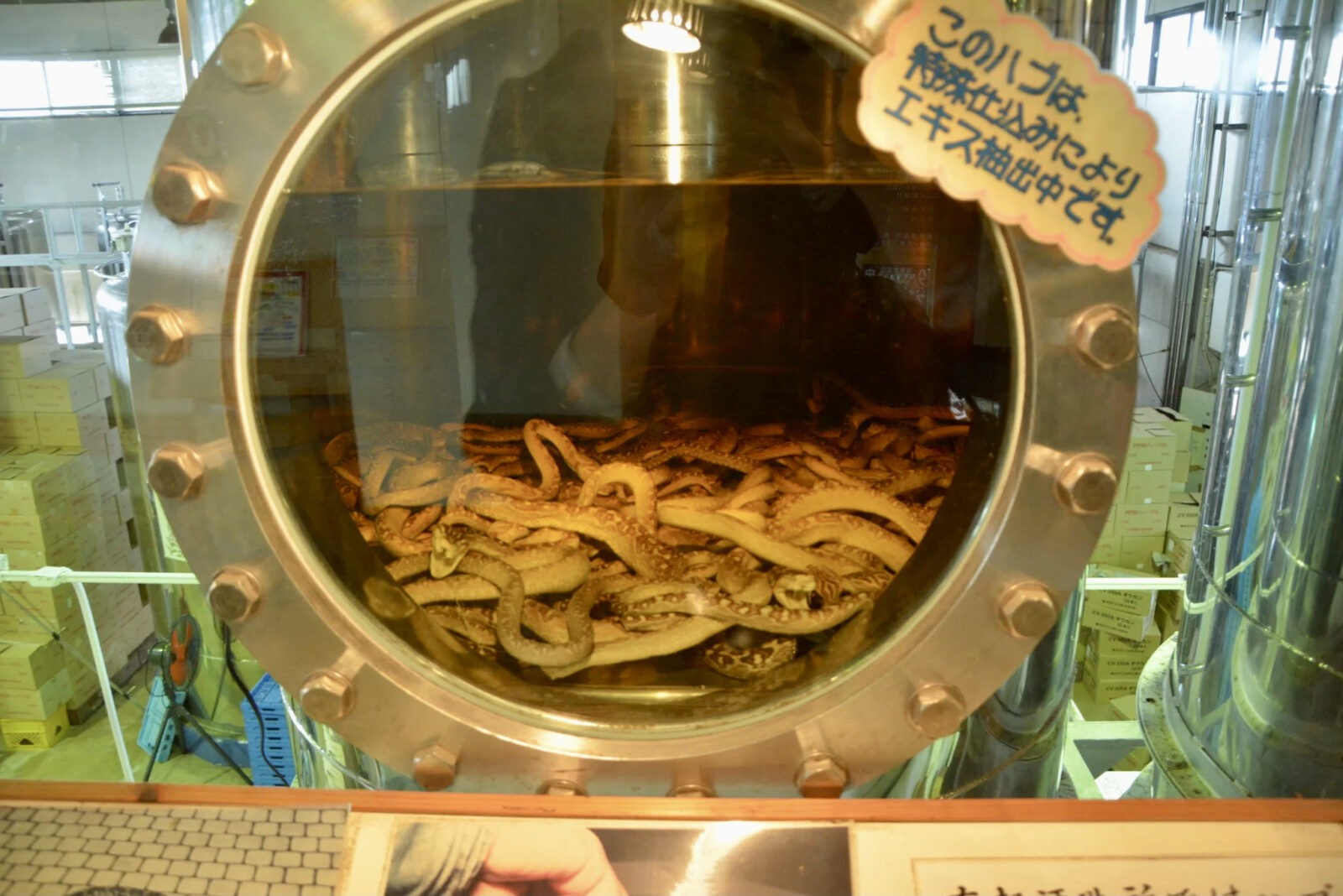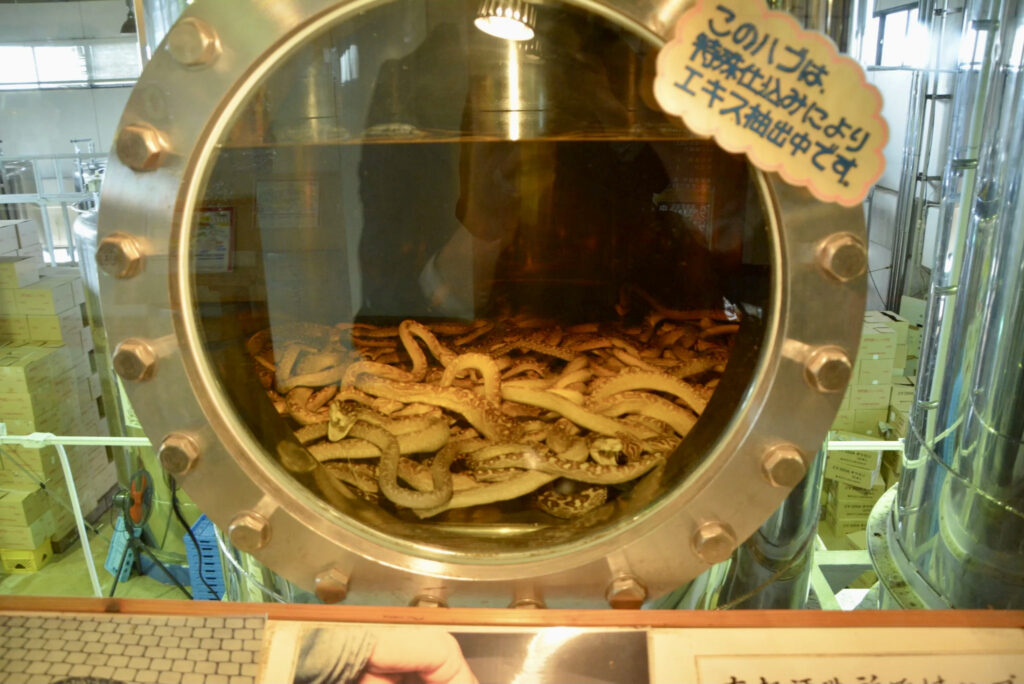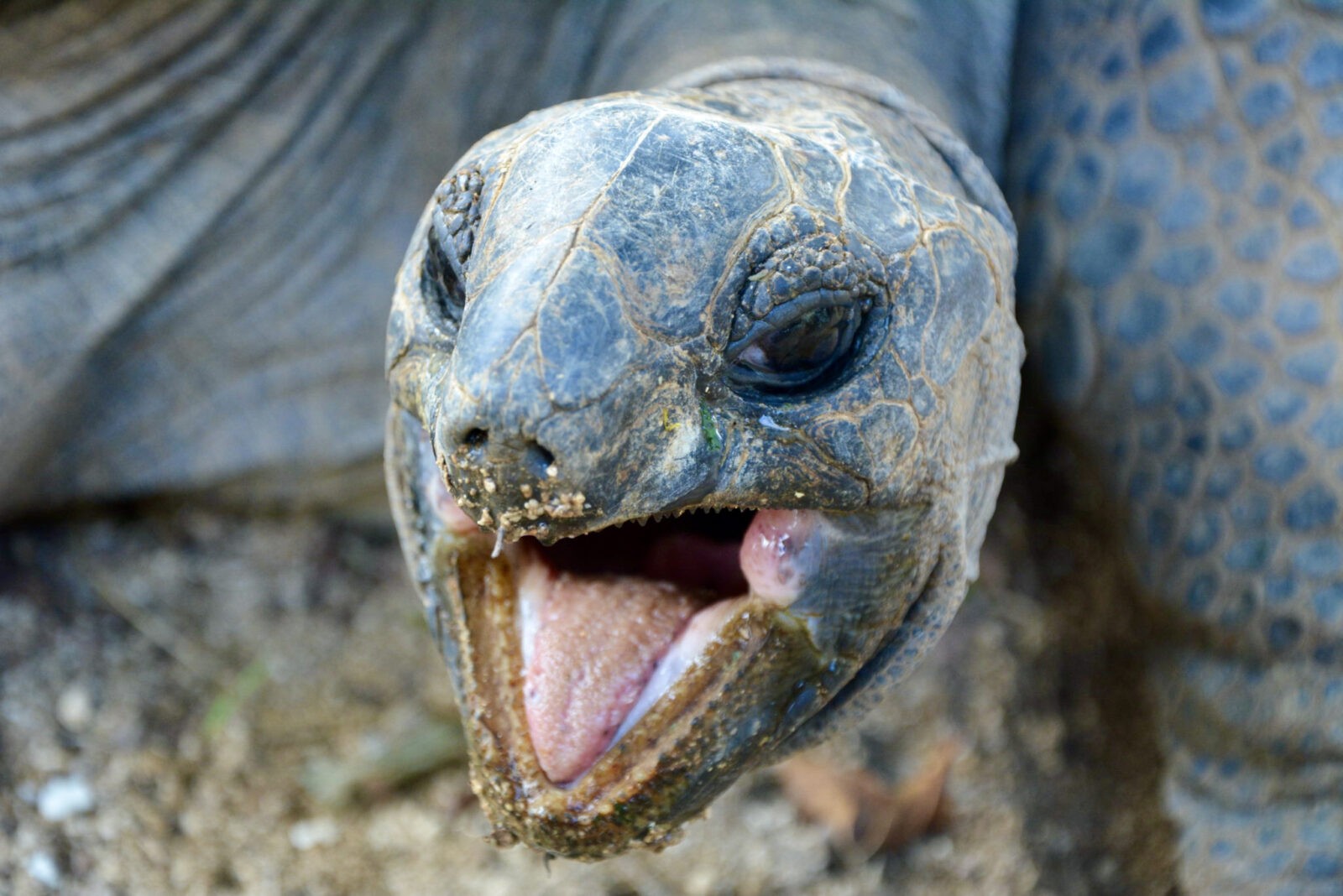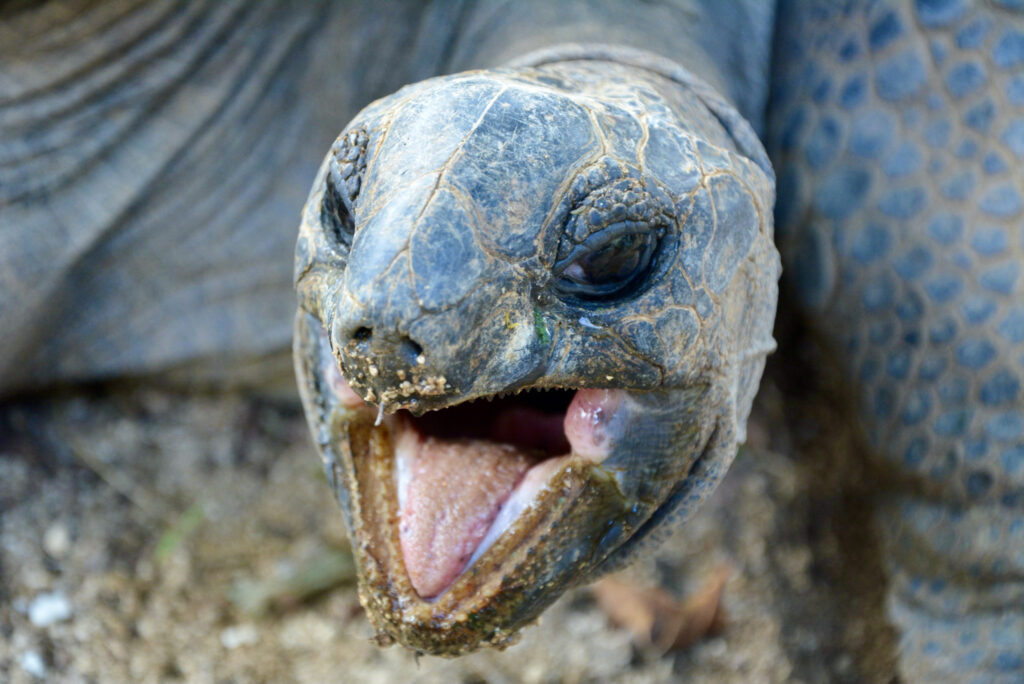 Okinawa cuisine is very much internationally influenced. It's very different to the main island of japan cuisine, meat and eggs lead here in traditional Okinawa's dishes. You can still of course taste sushi. This is my undeniable favourite one always and everywhere. As vegetarian had to skip most of the traditional dishes with meat (pork is dominating), but could still try purple potatoes and Hirayachi – a savory pancake unique to Okinawa. Sea food ans sushi are absolutely delicious, and preparing them just in front of your face, makes it even more special. With reasonable prices for sea food you can't miss this food performance.