Nine years almost no tourists reached Isla Isabela. This island is a peaceful, natural environment, the majority of the area is covered by National Park. Few years back most of the inhabitants were fisherman. Since the island is becoming more and more popular tourist destination they had to change their profession and now most of them work as tour guides.
Today the only way to get to Isla Isabela is by a boat from Santa Cruz. The trip takes 2 hours. The harbour Puerto Villamil is a gorgeous area. Sea lions are sleeping on the benches, as marine iguanas lying freely on the sand. 
The view is so fascinating that by the time I stopped taking hundreds of photos, there was nobody left in the harbour. 🙂 If you want to reach your guesthouse on foot it won't take you longer than 20 minutes. If you decide to take a taxi it's 1$/per person. A taxi is any truck 🙂
Food and restaurants in Isla Isabela
There's plenty of restaurants in the island and an ATM too. Lots of blogs claimed there are no cash machines, so I believe it has changed just recently. But you won't be able to pay by card in most of the restaurants and tour agencies. The food is quite cheap – an average dinner costs around 15 $. Sometimes it even includes a drink or cocktail. 
The food is delicious. Try ceviche – fresh shrimps and fish marinated in lime sause. As a vegetarian I was in heaven among all these delicious sea food. There's lot's of small shops in case you want to buy some snacks for a day trip or fresh fruits (although haven't found lots of types). Another thing I was delighted with is their fresh white cheese. It's possible to buy in small pieced in most of the shops.
What to see in Isla Isabela
This island is a pure paradise. You would need at least four days to explore most spectacular parts of the island. Lots of them are located in the harbour – Puerto Villamil. The attractions are located 15 min walk from the main beach. Except lava tour and hiking Sierra Negra volcano – which is a very long tour and you can do it only with a tour guide. 
There's lots of bike rentals so you can also explore the coastal road biking. The islands are formed by the juncture of three tectonic plates: the Pacific, Cocos and Nazca. The main Galapagos island and some small as well are gradually sinking, when some other keep changing their shape.
Take a walk through a long wooden bridge, located just 15 minutes from the harbour beach. This is amazing area for bird watching. You'll see giant marine iguanas lying on the bridge and swimming in the river. 
On the way to the Flamigo Lagoon we met an amazing guy – Omar, who told us very interesting stories from the past and present life of Isla Isabela. He used to be a fisherman as well. Now he's an enthusiastic tour guide. 
He said the authorities want to build a commercial airport in the next couple of years, so the access to the island is not only by boat. This will bring lots of new tourists and money of course. 
We noticed that lots of buildings on the island are under construction. That explains a lot, residents are getting ready for new visitors. Omar also mentioned another interesting thing – fake marriages. People arrange fake marriages to became a resident of Galapagos. But since the government has become aware of that trend it's very difficult to avoid being caught.
The Tortoise Center of Isabel
A great turtles centre where you can admire all sizes of these animals, as well as lots of giant ones.
Snorkeling in Concha Perla
It's a best island for wildlife. Buy food at the grocery, take plenty of water and go snorkelling without a guide. Spend a whole day and enjoy this stunning nature. 
Ask anyone for a small path taking you to a snorkeling spot in Puerto Villamil. The water is very clear and cold (October) and the fishes are great but remember you may have some noisy people around you taking away all the fun. Anyway it's close and worth trying – it was great for us.
The most amazing trip I did so far
Honestly this is one of the most amazing trips I did so far when traveling the world. The landscape of lava formations is like from another planet, lava rocks and cactuses with a green crystal water in the background. The cactuses play major part of island's flora and are very important for the ecosystem. They only grow 1-2 cm per year. While walking you'll see the famous Blue Boobies. 
In October the cold currents bring lots of plankton. The visibility of the water might not be perfect at that time of the year but instead you'll have a chance to see the most diverse sea life, unique sea species and whales.
The trip costs from 90$ – 120$ per person and there are two options: from 7.30 – 12.30 or 11.30 – 17.00. Pick your agency wisely, take a walk around, ask in few places. Our trip was for 90$ and it included 2 snorkels (make sure you have 2 snorkels included), visiting lava tunnels and wildlife watching, dinner, boat, towels and a gear. 
If you are wondering if 2 snorkels are enough, I can tell you YES. First snorkeling was about 1,5h and the second 30 min. The water is quite cold, so we were really tired after being twice in the water. They provide hot tea on board, which is great, as you are so cold after getting of the water. 
This is the first time in my life the snorkeling program was delivered in 150%. Very often you hear in tour agencies much more than you actually can see in the water, as wildlife depends strictly on the season. 
We saw much more sea animals that they described in the offer. The boat trip takes around 1 hour and brings you to the west coast of the island. You should not have more than 10 people with your trip. 
What is useful to know is that you would need to swim through a narrow lava tunnels, where there's 15-20 cm space between the water surface and the tunnel above your head, and 15 metres deep water below you. Some people swam in life jackets, which is ok if you're not feeling safe. You are in the wet suit so trust me it's easy to swim in this water. 
The guide was very friendly and he was taking care of all the group, so in case you don't feel safe he'll help you. I filmed a movie so you could see exactly what you can expect, to watch HERE.
On the way back they also show you a famous small rock located in the middle of the ocean. The rock will soon disappear as a volcano activity effect. It will become a very dangerous spot for cargo boats. 
Choose wisely your agency
There's lots of agencies in the town so you can take a walk and ask in few places to compare the itinerary. Best snorkeling is in underwater lava tunnels. I dive and I have never seen anything more beautiful: sleeping sharks, octopus fouling your arms, sea horses and giant turtles that are everywhere around. To watch this incredible movie click HERE.
Isla Fernandina was only accessible with cruise trips, which mean you need to spend couple thousand dollars.
If you're looking for more information or for a private tour guide just write me: waran997@gmail.com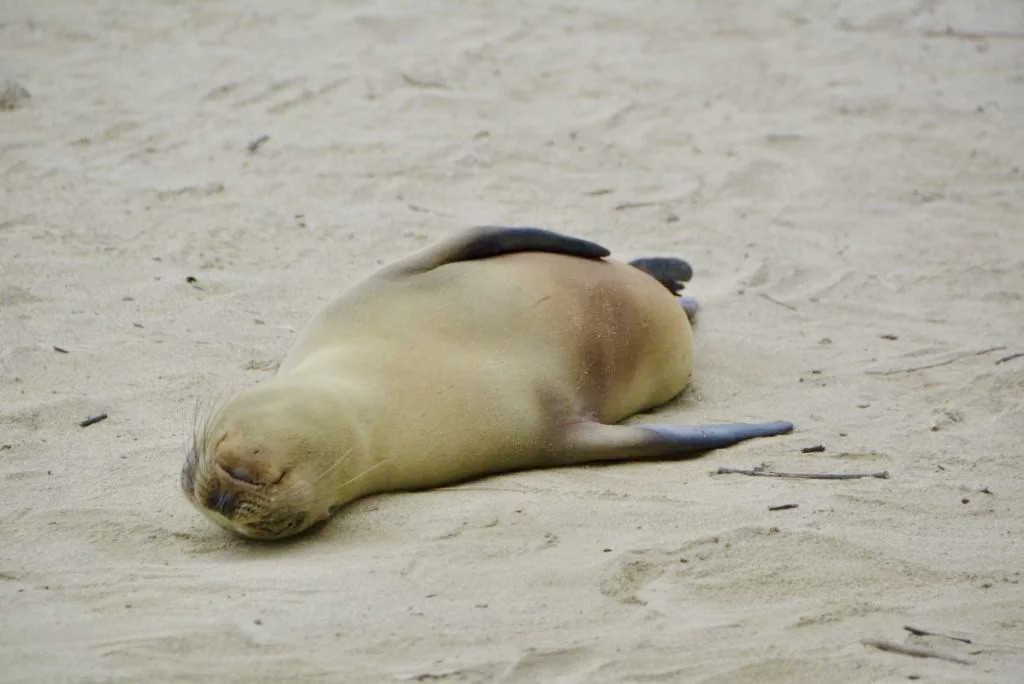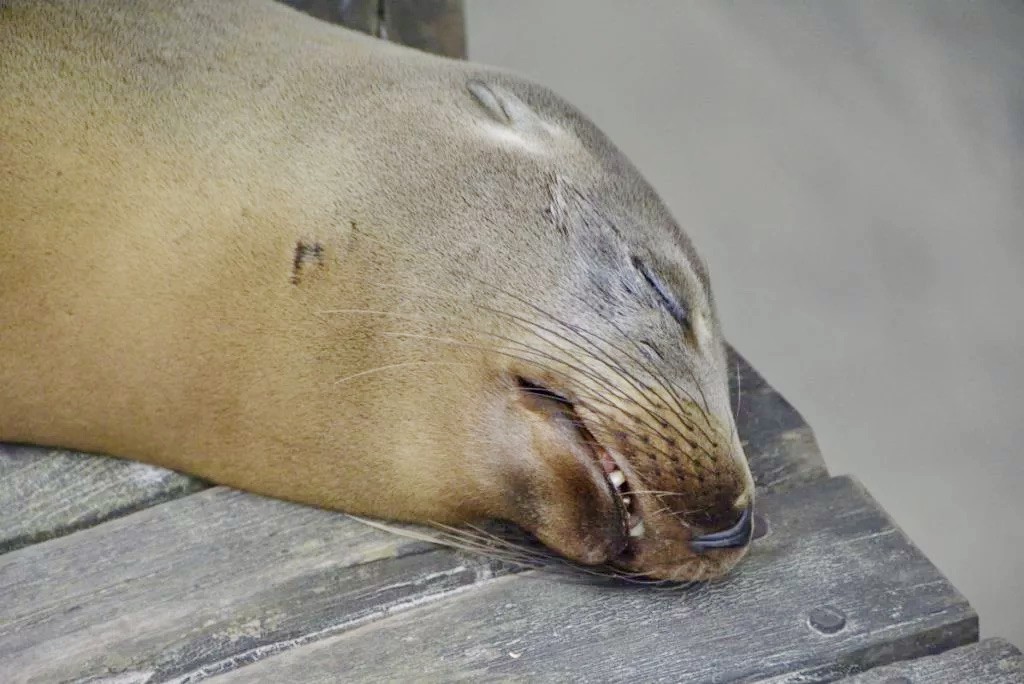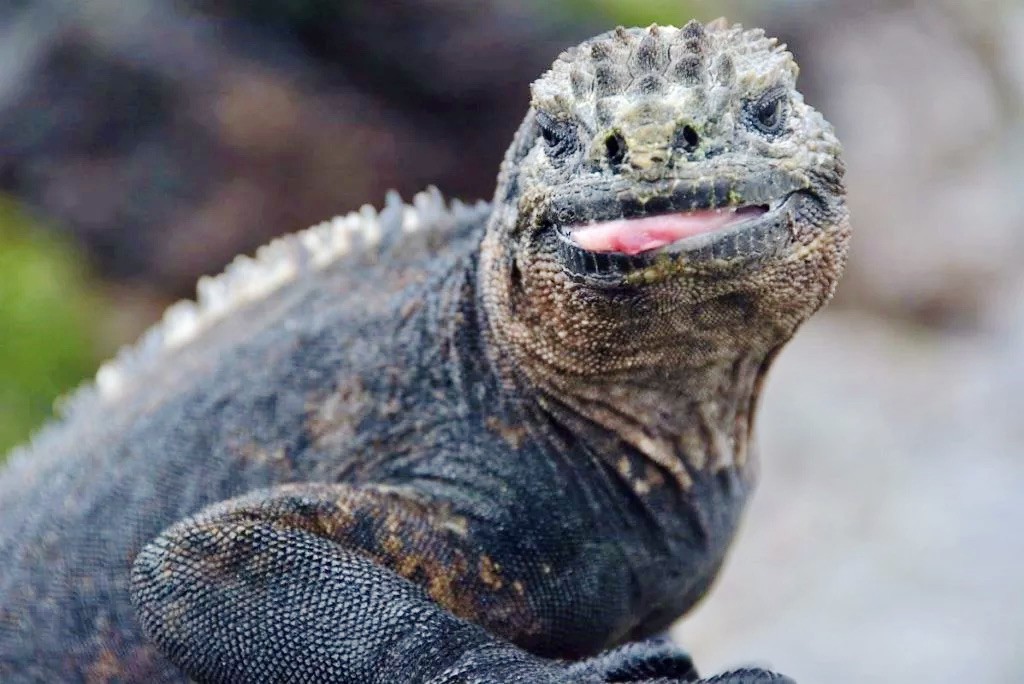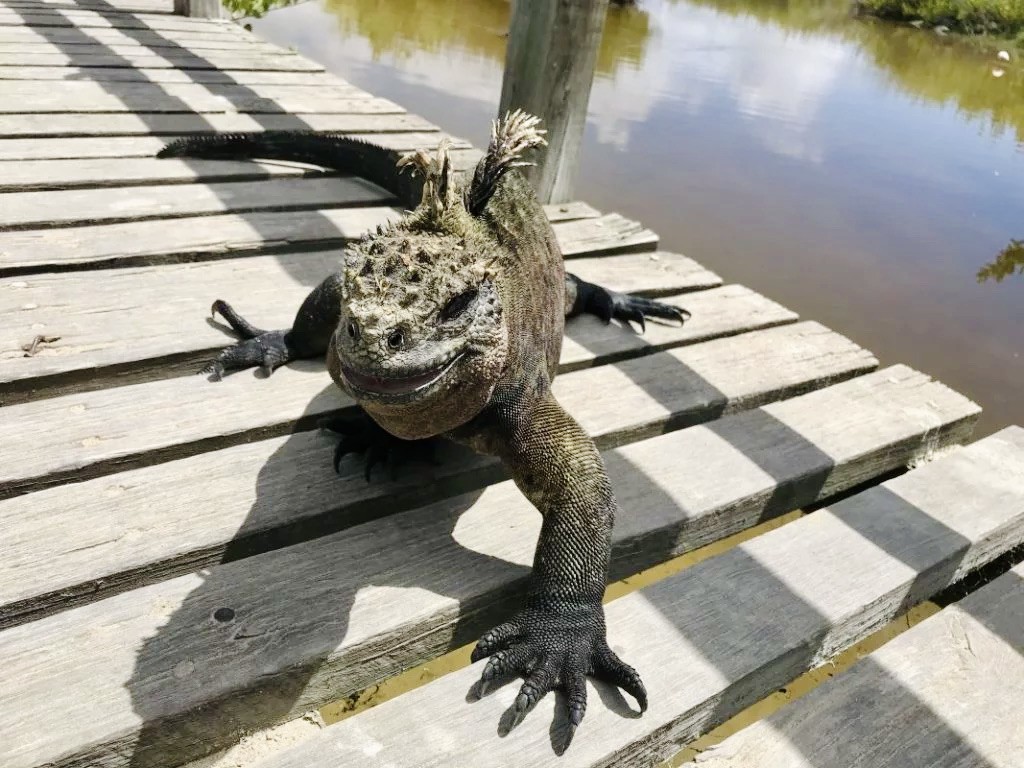 Phong Nha the biggest caves in the world – Vietnam!