Some facts before hiking Cotopaxi 😉
Cotopaxi Volcano (5897 m) is the highest active volcano in Ecuador and second tallest volcanic peak of the Ecuadorian Andes.
The closest town to Cotopaxi Volcano is Lasso. The biggest danger for Lasso in case of Cotopaxi eruption is not the lava but the fact the lava will melt the glacier and the town will be flooded.
The evacuation time for Lasso in case of volcano alert is 10 minutes for Latacunga 40 minutes.
There are around 75 volcanoes in Ecuador and 20 of them are active but Cotopaxi is the most dangerous one.
Last big eruption took place in 1978 but there strong ash activity was registered in January 2016.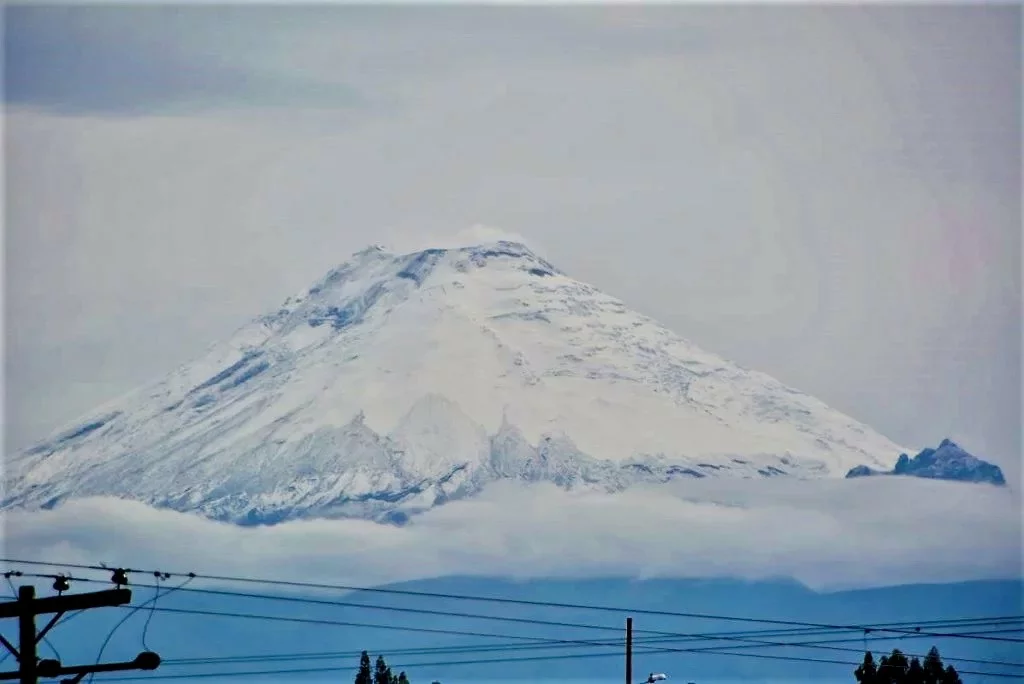 Hiking Cotopaxi glacier peak.
It's worth to check what's the activity flag before hiking Cotopaxi. There are 4 flags: white, yellow, orange and red. By the time we were there (October 2018) the flag was white. It's possible to hike Cotopaxi alone. The trail is quite visible and the last base is under altitude 5000 m. Instead, I would recommend hiring a tour guide, as it really does not involve any significant costs and I believe it's safe to have experienced person by your side at this altitude. 
There are plenty of Cotopaxi Tours, depending what you are up to. At that stage we were only prepared for Base Camp hike (up to 5000m). It's a 1-day Best Cotopaxi National Park Tour and the trip includes:
Guide with a 4WD car,
Visiting flea market,
Hiking Cotopaxi up to the glacier,
Dinner
Visiting Limpiopungo Lagoon (Laguna de Limpios). 
It is important you make sure the guide drives 4WD car as the road is very demanding, You will drive up to the highest available point with a car parking. From this point you would need to walk app. 45 minutes to reach the Refugio camp (4900 m) – this is the last base before the summit. We had very little acclimatization so it was difficult to cope with the altitude. The Refugio Camp is lovely with international flags covering the walls. If you are climbing the summit, you will stay overnight in the Refugio Camp. We hiked Cotopaxi in October and Refugio camp was covered with snow. The volcano was visible early morning but it was extremely foggy during the hike and visibility was zero.
Once you reach Refugio Camp, you will have a short break for tea and a snack before hiking additional 100metres up to the glacier. This 100 metres will take another 45 minutes. Hot coca-tea and chocolate are available in the camp to warm you up. We also got coca leaves from the guide, which help with the altitude.
How to prepare for hiking Cotopaxi?
First of all, for a proper acclimatization I would advice staying 2-3 days at the altitude above 3000 metres. Be prepared you might feel weak or even sick on the way to Cotopaxi. The heart is pounding, breath is shallow. Most important is to take it easy and take small breaks every few steps. Take plenty of water, although you're not thirsty because of the cold weather you need to hydrate regularly. You should drink 2-3 litres of water to speed up blood circulation. Some people carry coca tea in the thermos. Coca tea and hot chocolate are available in Refugio Camp, hot and sweet will serve you good. Dark chocolate and dry coca leaves are also good to have. Check the instruction below to know more about the use of coca tea in traditional medicine in Latin America.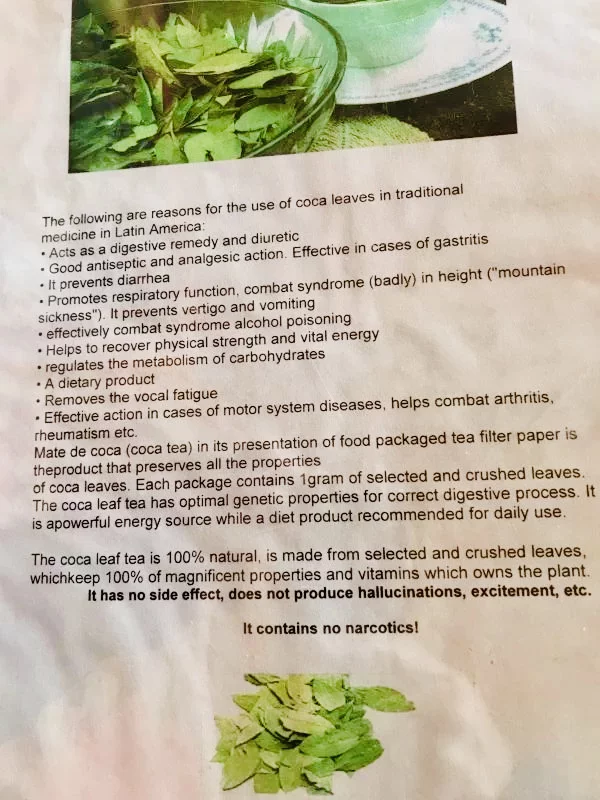 Best time to climb Cotopaxi Volcano?
There is no best time to climb Cotopaxi volcano. It depends on what you expect to experience from this adventure. Best visibility is during summer – clear air and volcano view. But winds in summer are strong and tend to be freezing, so you would need proper, covering clothing. October and November are best for climbing as there are no winds but it might get very cloudy and freezing as well. 
Mountain views from the trail are magnificent. Sometimes you'll even spot wild horses. If you have a good visibility you'll be able to admire Cotopaxi peak above the clouds level. Only then you realize how huge this mountain is. Cotopaxi lava is not the same as in Galapagos volcanic islands. The lava in Galapagos is very liquid. In the mainland the lava is very dense and the lava rocks are much heavier. That's the reason this volcano ash is commonly and effectively used for road-building.
Climbing Cotopaxi summit.
Stay overnight in Refugio Camp. You need to have a guide entering above 5000m. One guide is adviced for 2 people. You need two guides for a group of 3. You start climbing at 11 p.m, it takes around 6-7 hours to climb the summit from Refugio Camp. You should reach the summit for 6 a.m. The way to the top is not very difficult, it does not require any technical climbing. But it does require crampons and ice-axe – and it is still very challenging expedition in severe winter conditions. There can be really cold at the summit, so you'll stay there up to 10 minutes. In Refugio Camp there a picture on the wall with a record of a local climber, who manage to reach the top from Refugio and back in 1h 37 minutes. Honestly – I don't think it's possible.. Crazy and unbelievable. The way back takes approx. 3 hours.