Lanzarote – the island of volcanoes is declared as Biosphere Reserve, which means has a strong historic link between man and nature. Lanzarote is one of the Canary Islands with a very unique landscape and topography. The island is mostly covered by volcano cones which spread between black lava fields and small mountains with stunning surfer beaches. There are many spectacular places in Lanzarote with some lunar landscapes. The island is much less popular than other Canary Islands like: Tenerife, Fuerteventura or even Gran Canaria, while I think the island is magnificent and it's my favourite one! With so many incredible places Lazarote seems to be way more interesting than the nearby islands. 
Apart from my volcano hiking fascination, the reason I was going to Lanzarote were private intensive Spanish lessons course. I was meant to go there for a week or two and combine it with hiking adventures. I found a local highly recommended school that was available for a short Spanish language courses. The school was in a small, cosy town Tinaho located in middle-west of the island. A day before my flight I received a text message saying my Spanish lessons have been cancelled as the tutor has to fly to the mainland for funeral. Gosh.. that is a late call but what could I do at that stage! I flew to Lanzarote to figured out a new plan for my trip. And I was about to discover how unique the island is, and get inspired for life with the beauty of lava fields and fire-mountains! 
I rented a car for the whole stay to explore every corner of the island. I hiked almost all volcanoes, which are quite challenginf. Massively attractive for hiking lovers!
Lanzarote - the windiest Canary Island!
During the flight to the island it turned out the weather conditions are so bad that all Canary's airports have been closed.. That moved our landing destination to Marakesh – Marocco.…! Luckily the next day in the afternoon the plane took off to land in Lanzarote and after the most rough landing I have ever experienced in my life we touched the red sand ground!
The island was still extremely windy. Shortly after our plane landed they closed the airports again for the next two days! Interesting start of the adventure! So having my school cancelled, I had plenty of time to explore the island and do some volcano hiking. If you enjoy hiking volcanoes this land is a paradise! I have hiked all the trails listed below and can tell you each route to the crater is unique and the landscapes will blow you away.
These are 10 best places in Lanzarote
1. Fire Mountains (Montañas del Fuego) – Timanfaya National Park
Timanfaya National Park is the spectacular part of the island, a protected space where some of the volcanoes are still active. An incredible landscape, the absense of vegetation and unique colours makes this place very different to anything I've seen before. To avoid crowds try to arrive whether early morning or late afternoon. During the season the traffic jam to enter the park is terrible. Check opening hours as they differ depending on a season. The fee is 10 Euro per adult. 
If you are ariving by car, there is a huge car parking where you can leave your car. From there you'll be traveling by coach exploring the park area. I would advise to take some snacks and water, as the park restaurant is slightly overpriced.
It's possible to explore some part of the park for free. But you cannot drive vehicles outside the asphalted areas open to the public. Best time to drive through the park is just after the sunset. The volcano landscape changes into grey and brown tints mixed with black lava rocks. You actually feel like on another planet. I was there on the beginning of March and there were almost no tourists. Lanzarote volcano scenery was a host place while shooting few movies for it's otherworldly atmosphere!
2. Best places in Lanzarote for Volcano hiking
I was staying in Tinajo, which is a convenient starting point for few volcano hiking routs. This land is a paradise for adventurous hiking. The impressive red coastal volcano was one of my targets. Located a little south from La Santa, a small touristic town. The volcano is much more fascinating from the south side. Also possible to climb but be careful as it's quite steep at the end your feet are totally sinking in lava gravel. The surrounding view of the black lava rocky coastal is stunning.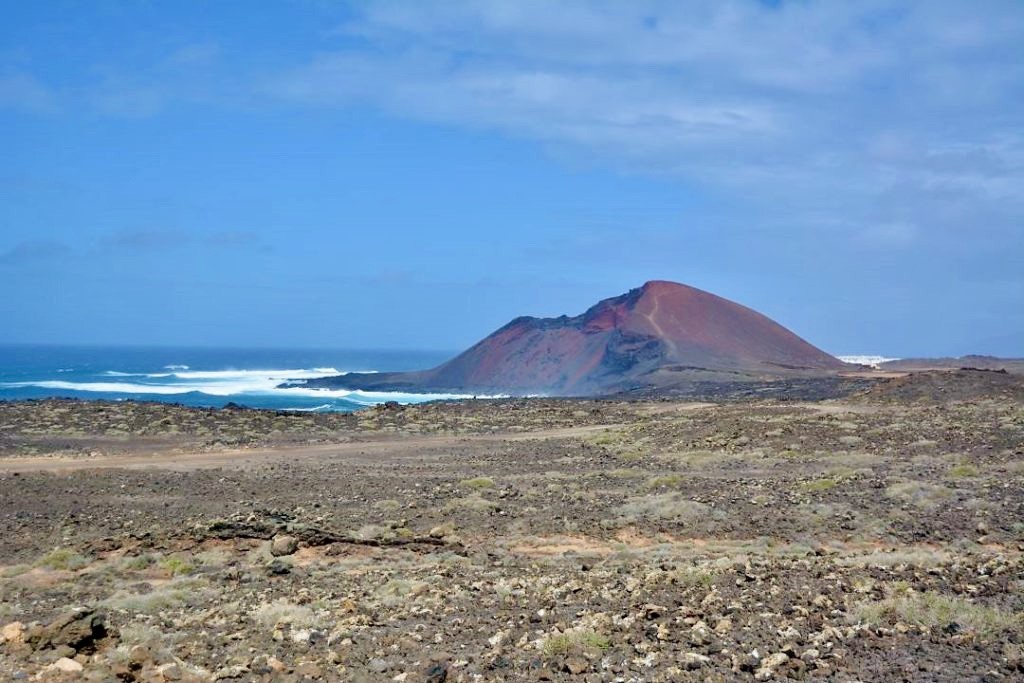 3. Volcan El Cuervo – Lunar landscape!
Hiking Volcan EL Cuervo is very easy. There's a small parking along the road, where you can leave your car and start walking toward El Cuervo Volcano through lunar fields. Green-graphite landscape with Fire Mountains on the background makes incredible scenery. It takes about 30 minutes to get near the volcano. There's a path so you can walk inside the crater and then around it.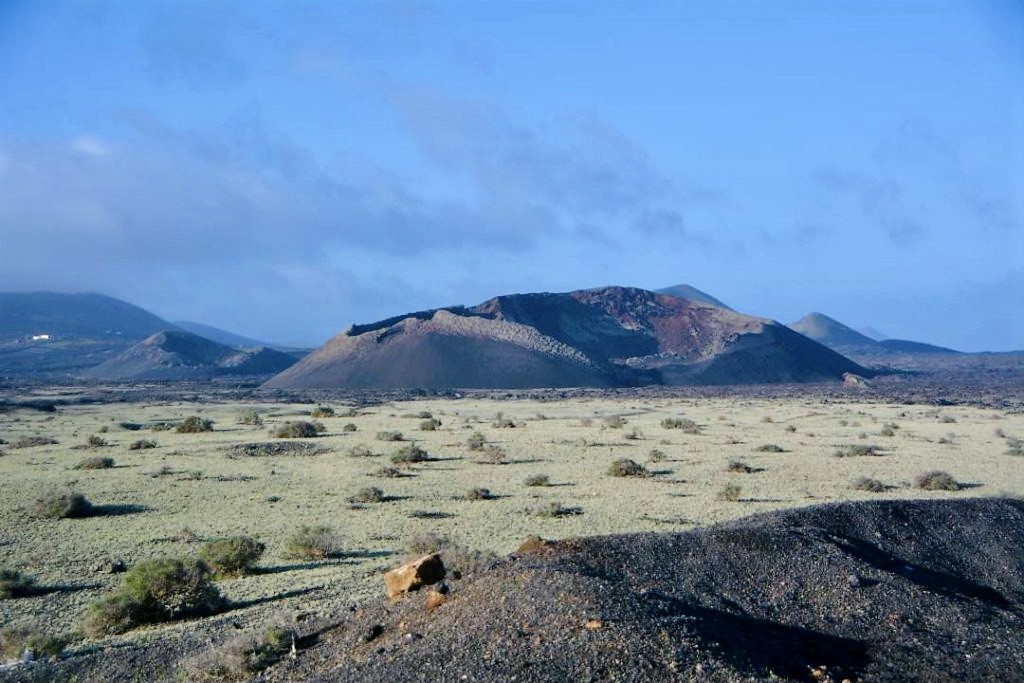 4. Caldera Blanca - the best places in Lanzarote!
Easily accessible from a small town Mancha Blanca, located near Tinajo. There are many signs on the road so you shouldn't have problems finding a parking place – your starting point. It takes about 50 minutes to get to the top of the caldera from the parking place. Unless you want to climb the highest rim of the caldera, which might be even another 30 min. The route takes you through dramatic lava fields, it gets a little steep at the bottom of the volcano but there was lots of people hiking with kids, so I would say it's doable and accessible for everyone. The caldera is perhaps not the highest but definitely the widest in Lanzarote. 
The small Montana Caldera is ahead of Caldera Blanca. Reaching the highest rim might be a little challenging but if you are a good hiker the distance should not be an issue. Don't forget to carry plenty water with you, I can only imagine how hot it gets in summer months. It was also very windy at the time I was in the island, the wind did not stop for 10 days. You will also need a sun lotion! Bloody hell! My face after first hiking day looked totally red, the sun is very aggressive, despite strong cold wind.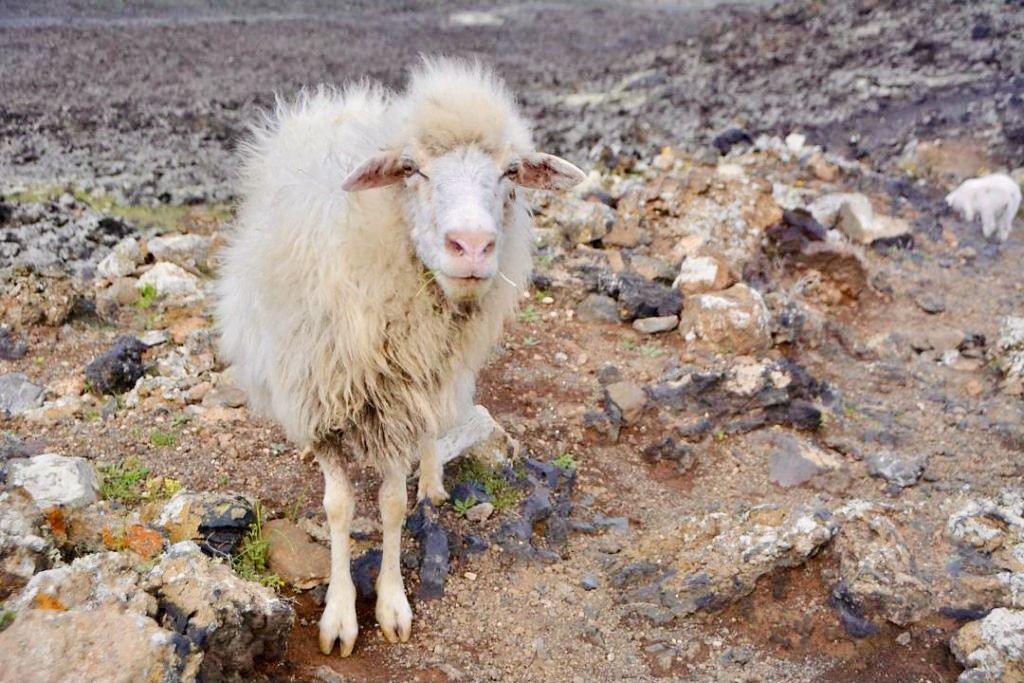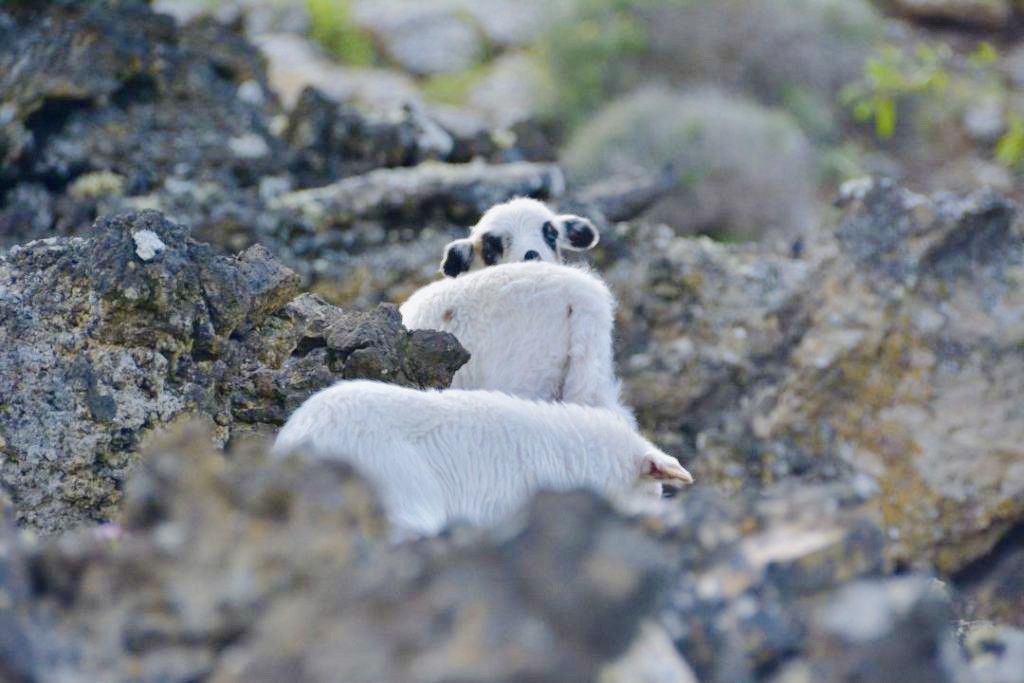 Located in the north of the island next to Famara Mountains. I had no idea where is a starting point for hiking La Corona. When I was driving around the volcano there was literally nobody I could ask for direction. Finally, I decided to stop and just try climbing the crater, although there was no clear path leading up and the terrain was covered by lots of cactuses, plants and vegetations. My feet kept sinking in lava gravel and sometimes the volcano was really steep. Getting closer to the crater I noticed two people hiking volcano from the other side. It was obvious there's a better path taking you up to the top! Anyway, I always enjoy what life serves and it wasn't that hard at the end to hike through the unknown 🙂 
The crater is stunning, scary and windy. The flanks look like they were covered by grey ash. I'll never get fed up with the beauty of our planet earth.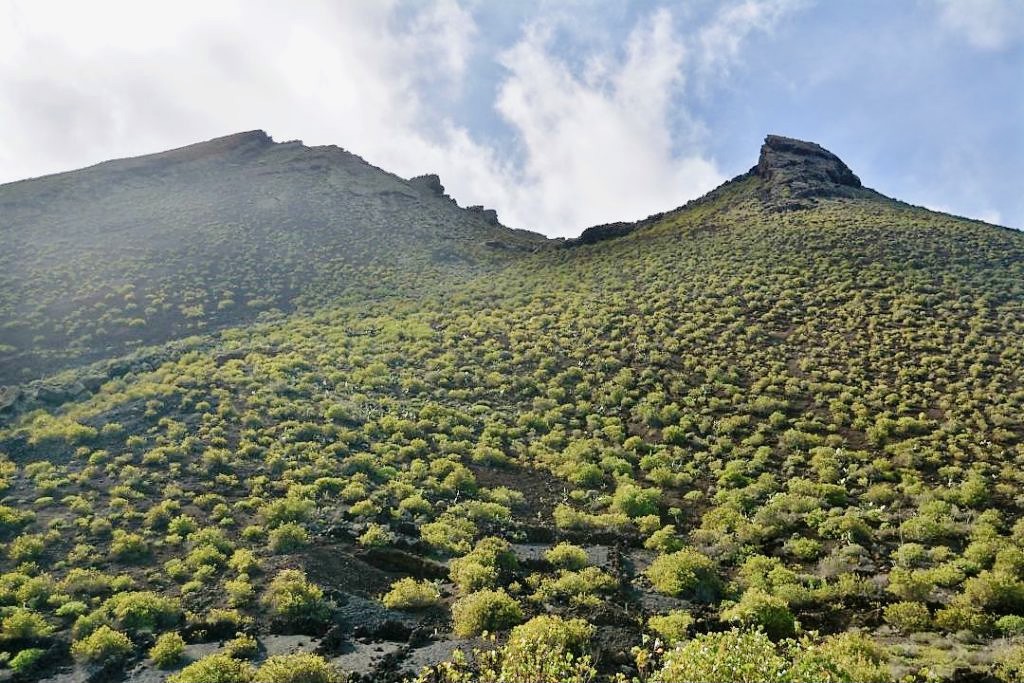 6. Aloe plantations - incredible places in Lanzarote
Lanzarote is extremely famous for aloe plantations, there's plenty of them across the island. You can buy really good 99% aloe vera cosmetics in local shops. If you hear about aloe vera museum, it is well worth visiting. You can find out interesting facts about aloe history and it's positive effect on human body. There are 300 types of aloe but only about 10 of them are extremely beneficial for human body. Shops located near aloe plantations produce face and body care products – which are 100% organic and not tested on animals!!
7. Coastline on the way to Hervideros
Coastal way toward Los Hervideros is a combination of black lava rock cliffs, underwater caves and tunnels and incredible lagoon ocean view. Many call it one the most beautiful places in Lanzarote. This is one of the most visited natural attraction on the island. Driving the coastal route you can admire the powerful ocean crashing against the lava rocks.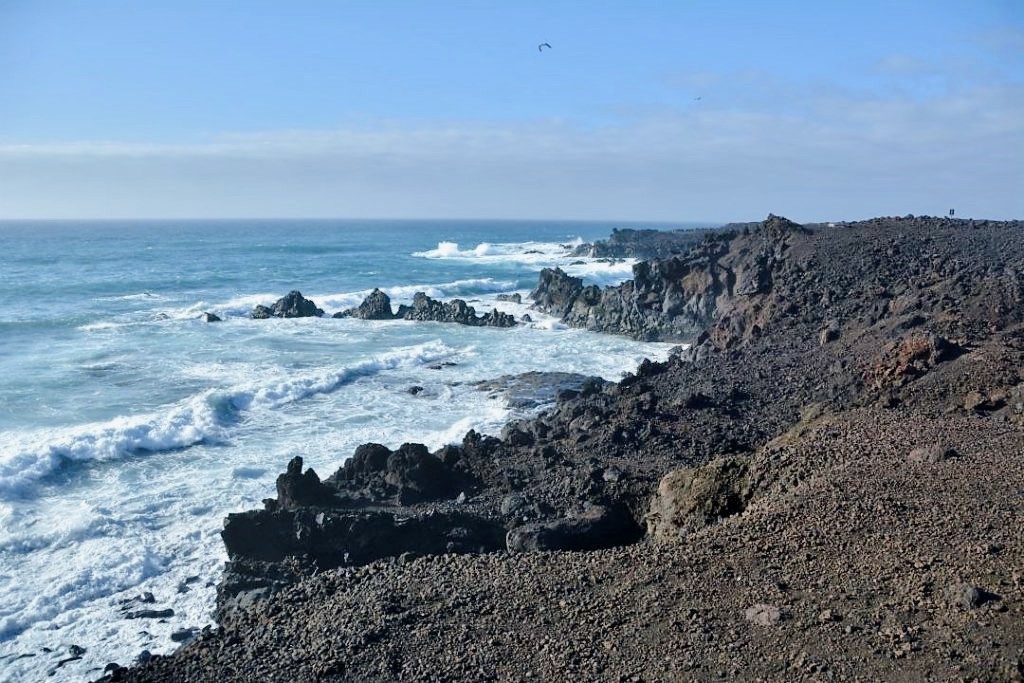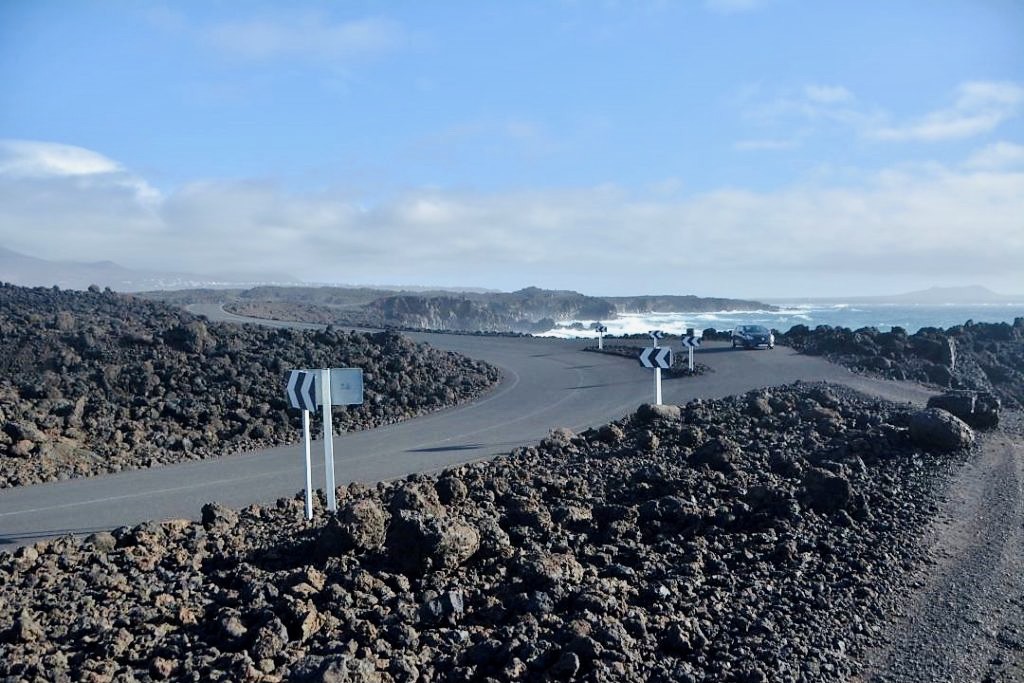 8. Los Hervideros Lava Tubes
Lava tubes – the longest lava tube in the world is located in Lanzarote. The Tunel de La Atlantida stretches for over 7km and encompases La Cueva de los Verdes and Jameos del Aqua. The tunnels are easily accessible from the main road, with Los Hervideros located near EL Golfo. There are several viewing points to watch the powerful sea meeting the lava tubes and penetrating the tunnels underneath the rocks. The sea is so rough that it seems like it was boiling – Hervideros originating from a Spanish word HERVIR. Definitely one of the most unique place in Lazarote.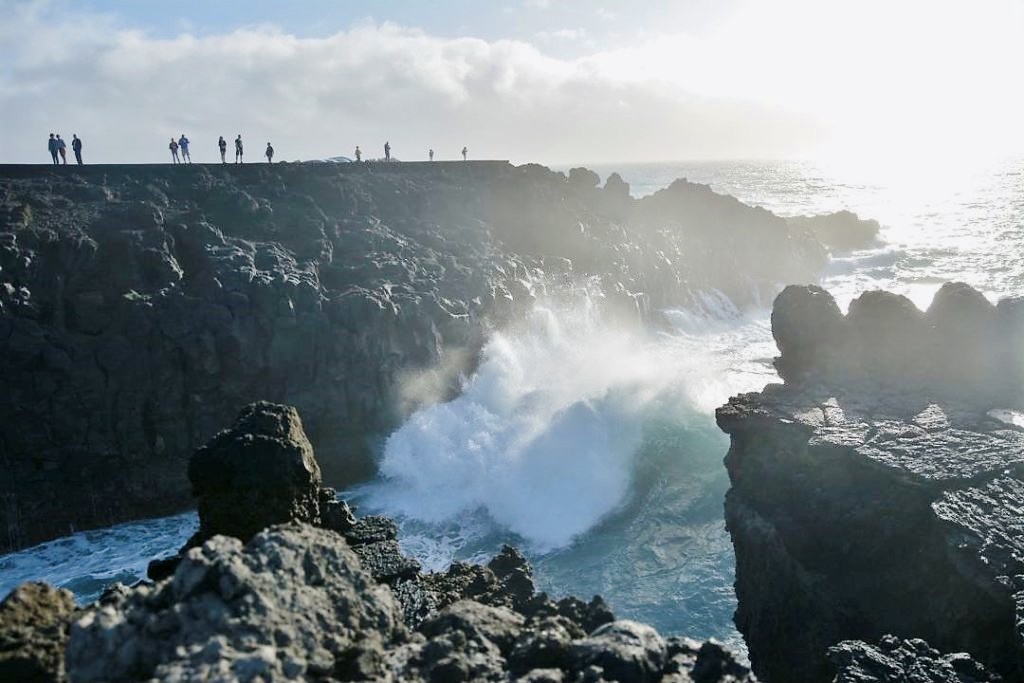 9. Famara Cliffs - must see places in Lanzarote
There's a small coastal road along Famara cliffs, which offers amazing views over nearby islands. Playa de Famara is one of the places worth visiting, despite a beautiful laguna beach, it's one of the most popular surfing spots.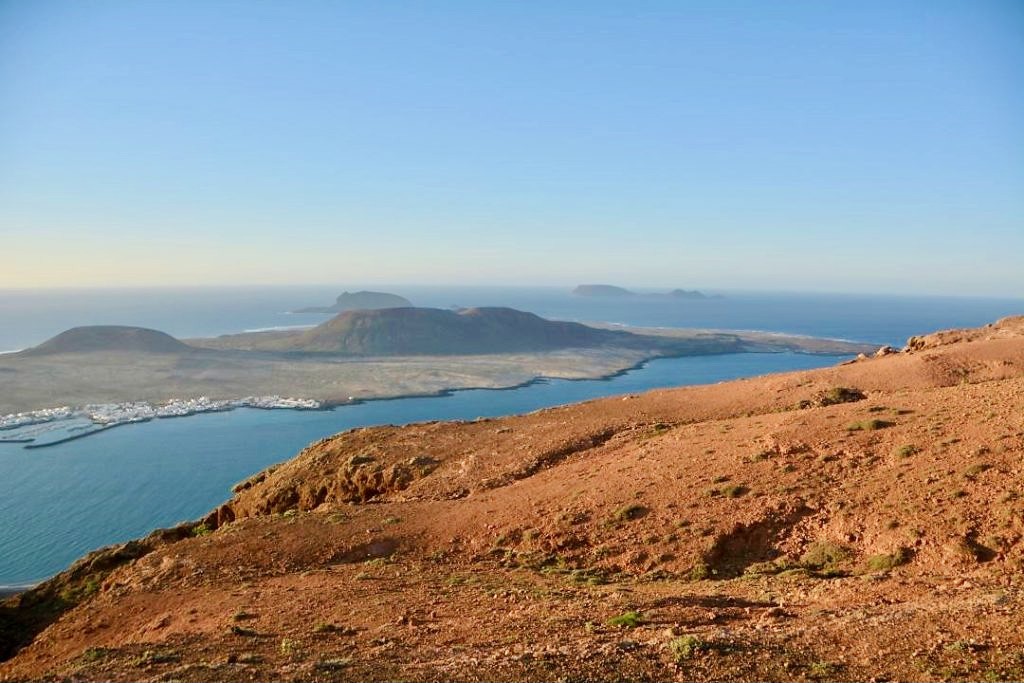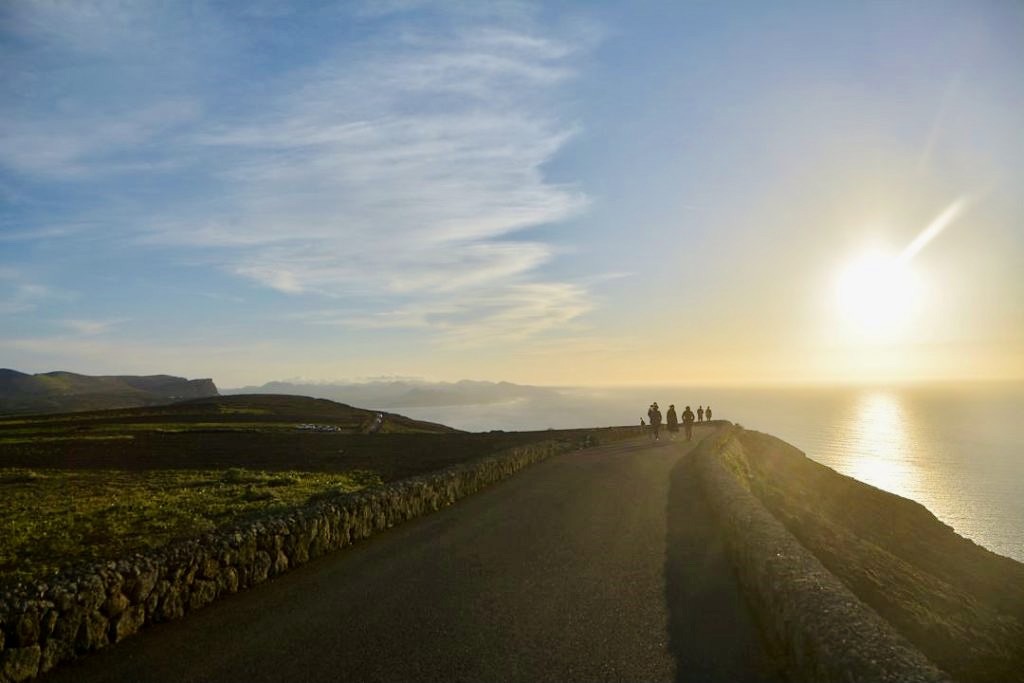 10. Arrecife – the capital of Lanzarote
Arrecife is a port city and a capital of Lanzarote. It's nothing like other capital cities of Canary Islands. Arrecife is unique, beautifully designed with amazing architecture and beach landscpaes. Cesar Manrique played a huge part of city historic culture. He is a famous artist and architect who designed most of the top attaractions on the island. 
Playa del Reducto is the main beach in Arrecife. Just a short walk from there you'll find youself on a beautiful old bridge leading to Castillo de San Gabriel.